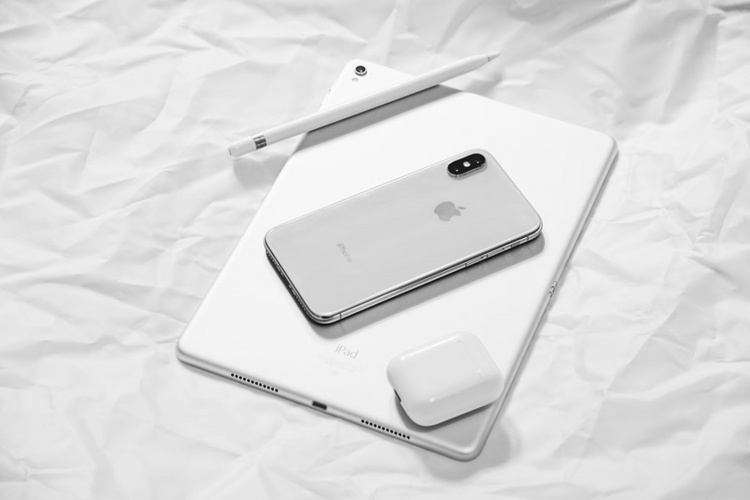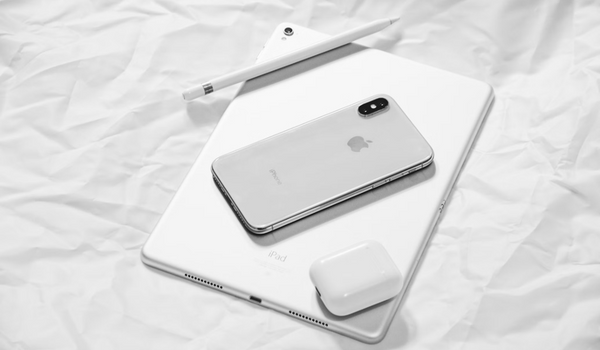 How To Redeem an Apple Gift Card [Clarified]
Tips To
Redeem an Apple Gift Card
—A Simplified Walkthrough
Apple Inc. initially offered individual gift cards for hardware and software purchases, but not anymore. Around mid-2020, the tech giant began offering universal gift cards that can be used for everything Apple.
Ever since the revamp, many users have been struggling to redeem an Apple gift card, mostly because of its all-inclusive nature. The card can now be redeemed at various Apple platforms for a variety of products, services, and subscriptions, which can be quite confusing.
This concise guide will tell you how to use an Apple gift card on:
iPad, iPhone, and iPod touch devices

Mac and Windows PCs

Android devices
We'll cover issues around redeeming old or unwanted Apple gift cards as well. There's more—we will also show you how to earn free gift cards, prepaid cards, and extra cash by monetizing the time you spend on your phone.
Kashkick
Get cash back from Kashkick when you read emails, complete surveys, take quizzes, refer your friend, and subscribe to special promotions!
The Basics—
Where To Redeem an Apple Gift Card
If you've received a universal Apple gift card—the one with a plain white background and a multicolored Apple logo—you can use it to buy:
Physical and digital Apple products and accessories

Games and subscriptions on Apple Arcade

Music on iTunes

Apps available on Apple Store

Movies and TV shows on

Apple TV+

iCloud storage

Ebooks on Apple Books
While most retailers offer the universal Apple gift cards these days, certain supermarkets like Walmart and Kroger still sell the older versions (those with iTunes or App Store printed on them). Since the company's cards never expire, you can still use them for their intended purpose. If you're redeeming an Apple gift card that's not universal, use it at platforms specified in the table below:
Apple Gift Card (Older Versions)

Where To Use It

App Store & iTunes gift card

App Store

iTunes

Apple Music app

App Store gift card

Apple Music gift card

Apple Music app (to buy or renew your service membership only)

iTunes Store gift card

iTunes Store
To redeem any physical or digital Apple gift card, you need to add it to the wallet attached to your Apple ID.
Source: Pixabay
How To Redeem an Apple Gift Card on iPhone
, iPad, and iPod Touch
Before you redeem any Apple gift card on any device, make sure to keep the 16-digit redemption code handy. You can locate the code on the backside of a physical gift card, usually hidden under a peelable strip of gray plastic. As far as the electronic ones, you can find the gift card code in your delivery email.
Once you have the code, follow these steps to redeem your Apple gift card on your iOS device:
Open the

App Store

on your iPhone, iPad, or iPod Touch

Click your account icon (located at the top-right corner of the

Today

or

Featured

screen, depending on your device)

Sign in to your account (if you haven't already)

Click on

Redeem Gift Card or Code

Choose between

Use Camera

or

Enter Code Manually
You can choose the Use Camera option if you have a physical card. All you have to do is hover your device's camera over the gift card code. The balance will automatically be added to your wallet—you can use it for eligible purchases on any Apple sub-platform.
You can enter the gift card code of both plastic and digital gift cards manually. Be wary of mistyping the following characters that may look alike in the font used by Apple:
B and 8

D and O

E and 3

G and 6

O and Q

O and 0

S and 5

U and V

Z and 2
How To Load an Apple Gift Card
Using Your PC
You can redeem your Apple gift card on your Mac or Windows PC using the App Store and iTunes, respectively. Refer to the table below for instructions:
Operating System (OS)

Steps

Mac

Follow these steps to redeem your gift card on Mac:

Click on the Apple icon at the top-left corner of your screen

Select

App Store

from the drop-down menu

Hit your profile name at the bottom-left corner of the store

Click on

Redeem Gift Card

towards the top-right of the screen

Sign in with your Apple ID if prompted

Scan the code using your PC's camera or enter it manually

Hit

Done

Windows

You can redeem your Apple gift card on Windows only if you have an iTunes account. Here's how you do it:

Open the iTunes app for Windows

Click on

Account

from the menu bar at the top

Select

Redeem

Provide the redemption code via camera or manually, as prompted

Click on

Done
How To Put an Apple Gift Card on Your
Android
Phone
You need to have an Apple Music account to use an Apple gift card on an Android device. Take a look at the summarized redemption process below:
Run the Apple Music app on your device (or access the website through your browser)

Click on the menu button

Tap on

Account

Select

Redeem Gift Card or Code

Type in the 16-digit code

Hit

Redeem
Keep in mind that when you put an Apple gift card on a Windows- or Android-based platform, you're limiting your redemption options. For example, a gift card added to Apple Music is only good for buying the content and subscriptions available on the platform.
Source: Hyang Imant
Looking To Boost Your Income? Try Monetizing Your Phone Use
Whether you work a full-time job or not, a boost to your personal finances is always welcome. 
If you're not satisfied with your current income, why not take matters into your own hands?
Mode Mobile offers products that enable you to earn supplemental income by using your phone for:
Listening to your favorite songs

Shopping

Reading the news

Watching videos

Charging your device

Completing fitness goals

Browsing the internet
Mode Mobile's revolutionary products—the Mode Earn App and the Mode Earn Phone—help you collect redeemable points for everyday phone-based activities. With Mode Mobile, it's essentially your consumer habits that earn you hundreds of dollars every year in gift cards, prepaid Mastercards, and real cash.
Source: Mode Mobile
Can't Redeem an Apple Gift Card—What To Do Next
If you're unable to redeem your Apple gift card, it's often because the card has already been redeemed or has been issued in a different country. That being said, certain users get an error message about their gift card code being unreadable, invalid, or inactivated. In such cases, contact Apple support for help.
Can You
Redeem an Apple Gift Card for Cash
?
Holding on to an Apple gift card would be pointless if you're not a user of Apple products or services. Unfortunately, the company doesn't offer cash for their unused gift cards.
If you want to get rid of your Apple gift card, go to legitimate online marketplaces and trade it for cash or other gift cards. Most gift card sale and exchange websites offer 60%–90% of your card's value.
You can also exchange your Apple gift card for other discounted gift cards—some popular options include:
Source: cottonbro
Stream Music or Play Games—The Mode Earn App Makes You Richer Either Way
Want an easy hack to earn up to $600 every year? Install the Mode Earn App! This free reward-based app monitors the eligible tasks you do on your phone—like streaming music, gaming, or checking the weather—and automatically gives you points for completing them. Once you collect enough points, you can redeem them for:
Cash (through our quick

PayPal

cashout option)

Gift cards—

Walmart

,

Starbucks

,

Target

,

eBay

,

Amazon

, Sephora, and more (can be redeemed at stores or

online

)

Game-based prizes, such as:

Playstation console cards

Free Fire Diamonds

PUBG gift cards

Airtime

Physical goods (gadgets like mini-drones and headphones)

Crypto and stocks

Charity donations
The Mode Earn App works on all Android smartphones. Even activities like playing the radio and locking and charging your phone can earn you a decent amount of points.
You can download the Mode Earn App from Google Play. The app has been downloaded over 30 million times to date, and the 4.4-star rating speaks for its reliability. The Mode Earn App tops every other reward-based app because it:
Offers dozens of guaranteed earning tasks

Provides customized user engagement

Brings you regular offers to boost your earnings

Offers a 100% safe earning environment

Enables hassle-free redemption process
Install the Mode Earn App today and start making money on the go!
Source: Mode Mobile
Why You Should Opt for a Mode Earn Phone
If you like the Mode Earn App, you'll be obsessed with the Mode Earn Phone. The Android-based smartphone can help you earn over $1,200 a year for the same tasks, which is double what you get with the app installed on any other device.
The Mode Earn Phone has a pre-installed Mode Earn App and an earn-as-you-go widget. The device gives you 16 unique earning modes, including:
Games Mode

Music Mode

Fitness Mode

News Mode

Charge Mode

Weather Mode

Lock Screen Mode

Watch Mode

Task Mode
All you have to do is use a Mode Earn Phone regularly to benefit from these earning modes.
The Mode Earn Phone features specs that you'd want in any quality smartphone. It has a strong build and supports top-notch photography and gaming.
Source: Mode Mobile
How To Get the Mode Earn Phone
The Mode Earn Phone is the only device in the market that pays for itself. You can get your phone by:
Making a one-time payment of $109

Subscribing to the device for a monthly fee of $9.99, billed quarterly (you'll be eligible for a one-month free trial)
If you keep your subscription, you'll never have to worry about buying a new phone—Mode Mobile sends you a brand new Mode Earn Phone model every 18 months.
Make the most out of your phone habits—buy or subscribe to the Mode Earn Phone today!
Featured image source: Xiong Yan
Get Free Gift Cards In Minutes