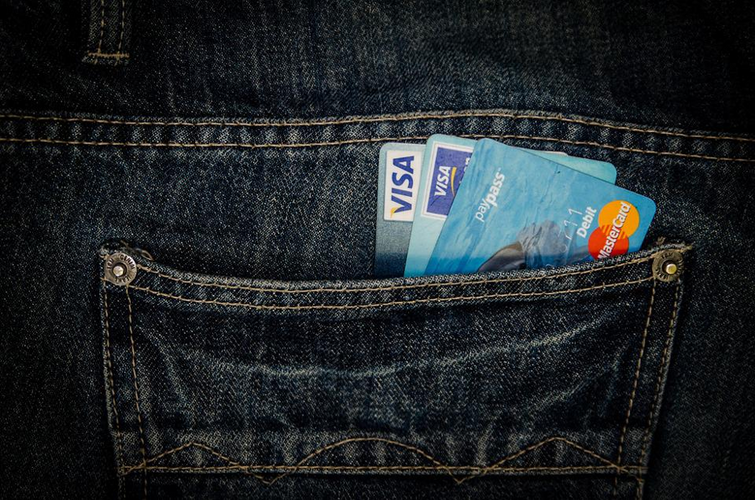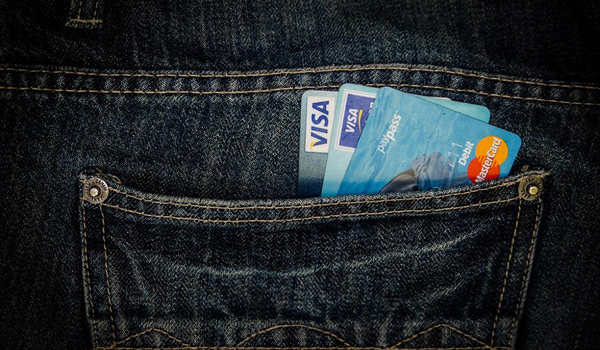 Visa or Mastercard Gift Cards—Which Are Better?
Visa or Mastercard Gift Cards
—The Main Differences Explained
Prepaid gift cards are perfect for indecisive shoppers who want to save up, but how do you know which one will work best for you? When it comes to Visa or Mastercard gift cards, is there a clear difference? 
In this article, we'll give you an overview of the cards, focusing on activation fees, the registration process, and general terms of use. We'll provide a list of authorized issuers and explain where and how to use these gift cards. In addition, we'll tell you how to get free gift cards with Mode Mobile by merely locking and charging your phone and completing other similar tasks!
Earn an easy $4 TODAY!💸
Take full control of your subscriptions. Earn a $4 Mode MasterCard when you sign up and link your bank account to Rocket Money!
TODAY get a FREE stock and $15!💰
Get 1 FREE stock worth up to $225 + a $15 Mode MasterCard after you sign up for Robinhood and fund your account with at least $1!
Visa vs. Mastercard Gift Cards
Prepaid Visa and Mastercard gift cards are pretty much the same when it comes to built-in benefits and overall terms of use. Both present widely accepted payment methods for various occasions, from grocery shopping to paying your bills.
You can even use the gift cards to pay for gas, depending on the merchant. Note that both Visa and Mastercard advise users to pay inside the gas station instead of swiping at the pump to avoid causing a delay.
Visa and Mastercard gift cards provide flexibility to budget-conscious shoppers, but there are certain limitations. Most notably, both cards:
Have an expiration date

—While your funds can't expire, these cards are only valid for five years on average

Come with additional fees

—Besides the purchase fee, you're required to pay:

Activation fee
Inactivity fee

Can't be reloaded—Unlike regular prepaid cards, you can only load a gift card once with a fixed or variable denomination, ranging from $10 to $500
Must be registered—Merchants may not accept unregistered prepaid gift cards for safety reasons
Can't be used for cash withdrawal or recurring billing—You can't use your card at an ATM or to pay for a subscription
What Are the Fees for Prepaid Visa and Mastercard Gift Cards?
Neither Visa nor Mastercard gift cards come with usage fees, but there are a few expenses you can anticipate. Besides the initial purchase, you'll also have to cover the card activation cost. 
The price can vary depending on the card's value, but Visa and Mastercard charge the same fees:
| | |
| --- | --- |
| Type of Fee | Amount |
| Purchase fee | $3.95–$5.95 |
| Activation fee | $2.95–$6.95 |
Keep in mind there's also an inactivity fee in the amount of $2.95 per month for users who neglect their cards. The rule only applies to Mastercard or Visa gift cards that haven't been used in 12 consecutive months.
The Mode Earn App—Your Way to a Steady Income
Mode Mobile offers a chance to earn supplemental income at a steady rate by performing simple, routine tasks on your phone. With our free Mode Earn App, you can make up to $600 per year by:
Locking your phone

Charging your device

Browsing the web

Reading the news

Checking the weather

Watching ads

Listening to music

Playing video games
Source: Mode Mobile
By performing these activities, you collect points that you can convert into prepaid cards and gift cards from top retailers:
You'll also get a chance to earn rewards by completing booster activities and taking advantage of exclusive offers. Each live deal will be based on your preferences, so it won't feel like extra work.
The rewards list isn't final. If you check for updates regularly, you can catch other amazing redemption items, including cryptocurrency, stocks, gaming tokens, physical products, and real cash.
Get the Mode Earn App from Google Play and improve your financial situation with a steady supplemental income. Our app has earned a stellar 4.4-star rating from over 2.6 million users and is currently being used in over 185 countries around the globe.
Why Do Visa and Mastercard Gift Cards Have To Be Registered?
You need to verify your personal data, i.e., name, billing address, and email, to be able to make an online purchase and place a phone or mail order. Apart from the fact that unregistered Visa or Mastercard gift cards will be declined by most merchants, registration can also help you if your gift card is ever lost or stolen.
In case you notice your gift card is gone, report the incident to the respective card company immediately. Follow these steps to complete the process:
Gift Card

How To File a Report

Mastercard gift card

Contact Mastercard at 1-833-623-4266 to notify them of the missing card. The company representative will ask you for the 16-digit card ID number and Security Code

Visa gift card

In case you lose your Visa gift card, you have three options:

Call the financial institution that issued your card

Report the stolen or lost card to Visa Global Customer Care Services at

1-800-847-2911

or one of the

toll-free numbers

Reach out to Visa's customer support team

via email
Where Are Visa and Mastercard Gift Cards Accepted?
Visa and Mastercard gift cards are pretty much universally accepted. You'll be able to redeem your card in any establishment, venue, or merchant location that takes credit or debit cards from the respective companies.
Prepaid Visa and Mastercard gift cards are valid in all 50 U.S. states and the District of Columbia. You can't redeem your card on international websites or outside the country. If you need a cash alternative for your upcoming trip, get a prepaid Mastercard Travel Card or a Visa Travel Money Card instead.
Source: jarmoluk
Where To Buy Visa and Mastercard Gift Cards
Prepaid Visa and Mastercard gift cards can be issued:
Online

—You can purchase a prepaid gift card via the official

Mastercard

or

Visa

website

. There are other authorized online sellers, such as Amazon

In-store

—Most major retail chains, drugstores, and gas stations sell prepaid gift cards, so you can get Visa or Mastercard gift cards at:

Sam's Club

Target

7-Eleven

Rite Aid Pharmacy

CVS Pharmacy

Walgreens

Dollar General

Office Depot

By banks

—Some banks, such as TD Bank, U.S. Bank, and Bank of America, issue prepaid gift cards
Typically, plastic cards are sold on the location, but you can order them on the official Visa and Mastercard websites. The difference is that plastic cards take longer to arrive since they're delivered via mail.
To buy a Mastercard gift card online, follow these steps:
Visit the

Mastercard Gift Card

page

Choose a design you like

Select the occasion for the gift card (e.g., birthday, wedding, etc.)

Set a delivery type (mail or email)

Put in the desired value (from $10 to $500)

Write a personal message if the card is meant as a gift

Add the gift card to your cart
When it comes to Visa gift cards, the process is quite similar. You can check out the selection on the official Visa Gift Card website and choose between plastic or digital cards. The amount you can load ranges from $10 to $250. Visa gift cards are also customizable, with over 200 designs available.
Don't Buy
Visa or Mastercard Gift Cards
—Get Them for Free!
Prepaid gift cards give you an opportunity to cut down on your spending, particularly when it comes to day-to-day expenses. If you sidestep the initial fees and use your card wisely, you can save quite a bit of cash.
There are several methods you can try to get a free prepaid Mastercard or Visa gift card, such as:
Giveaways and promotions

—

Large retail chains, like Walmart, organize

sweepstakes

and in-store promotions that allow you to win free gift cards. All contestants must be legal residents within the 50 U.S. states and above the age of majority

Gift card apps

—

With

gift card apps

, you collect redeemable points by completing online surveys, watching ads, and doing similar activities. In return, you can claim a cash prize, such as retail gift cards (for in-store and

online purchases

)

and prepaid gift cards 
Note that some gift card apps restrict users to one or two tasks per week or day, which can get a tad repetitive. You're also required to meet a minimum payment threshold to be able to collect your rewards. The amount is often quite high, so as a result, you may not have consistent earnings.
Unlike most gift card apps, Mode Mobile's revolutionary reward-based system works in your favor! Our products—the Mode Earn App and Mode Earn Phone—allow you to earn money on the side by capitalizing on your daily habits. We don't apply restrictions on reward-based activities—rather, we encourage users to combine as many different tasks as they like to increase their earnings!
Get a Mode Earn Phone—Join the Revolution!
Source: Mode Mobile
If you get a Mode Earn Phone, your supplemental income can grow at a faster rate. The Android-powered device complements the Mode Earn App perfectly, allowing you to collect twice as many points per action as with the app on a different device. As a result, you can make more than $1,200 per year!
The Mode Earn Phone has a cutting-edge software widget that lets you engage in 16 different earning modes, such as:
Surf Mode

Music Mode

News Mode

Watch Mode

Lock Screen Mode
The latest model—Mode Earn Phone MEP2—is a state-of-the-art phone with peak performance and amazing specs. Take a look at the table below for more details:
Features

Details

Processor

4 GB RAM

Octa-core Cortex-A55

Hardware

128 GB storage

4000 mAh battery

USB Type-C fast charging

Fingerprint and face ID

Memory

Internal memory of 64GB

64GB micro SD card slot

Camera and screen

5 MP selfie camera

Triple back camera (13 MP+2 MP+2 MP with AF)

6.52-inch HD screen
You will get a 12-month warranty for the device and a separate 6-month warranty for the battery.
Get Your Mode Earn Phone Now
You can get a Mode Earn Phone in the following ways:
Choose a subscription plan

—Includes a free trial period followed by a $9.99 monthly subscription, billed quarterly

Make a one-time $109 payment
If you maintain your subscription, you will receive an upgraded device every 18 months.
With regular use, you'll be able to pay off your purchase fee and cover the data plan within months. The Mode Earn Phone stays true to its name—the device that pays for itself!
Featured image source: Giovanni Gagliardi
Get Free Gift Cards In Minutes