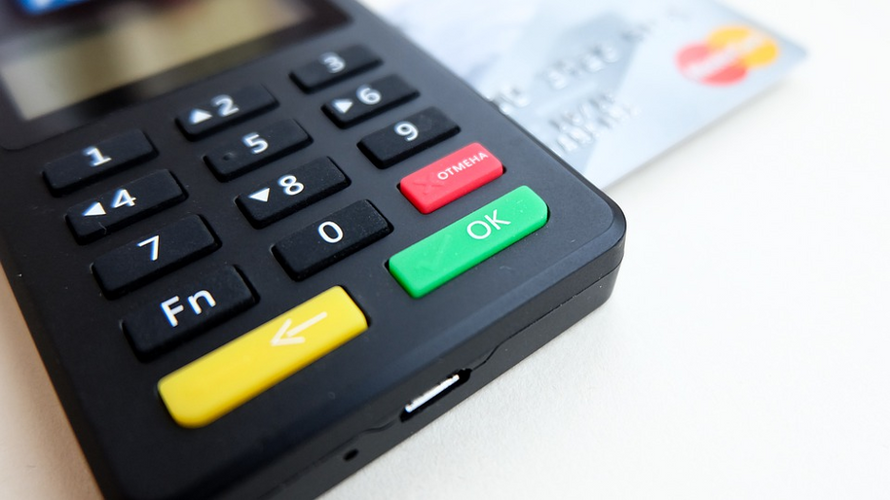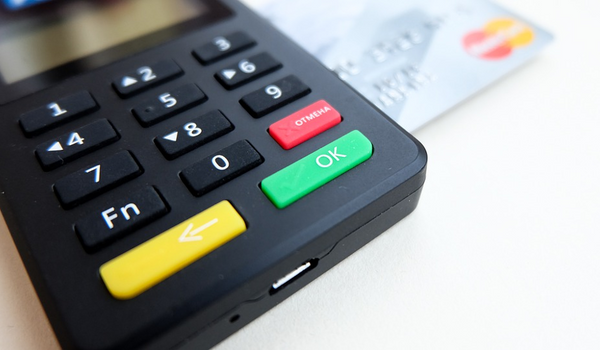 Get All the Info You Need About a Prepaid Mastercard
Get a
Prepaid Mastercard
and Indulge Yourself!
Regardless of your financial situation, there may be a time when you want to avoid using a normal debit or credit card.
Whether you want to budget your spending, give your kids money to spend on Roblox, Amazon, or Fortnite, or keep yourself anonymous while performing sensitive transactions, a prepaid Mastercard can give you all the flexibility and spending power you need.
What is a prepaid Mastercard, and how does it work? Get all the info you need in this article!
TODAY get a FREE stock and $15!💰
Get 1 FREE stock worth up to $225 + a $15 Mode MasterCard after you sign up for Robinhood and fund your account with at least $1!
How Does a
Mastercard Prepaid Debit Card
Work?
A prepaid Mastercard is one of the most flexible ways to purchase various items.
It comes fully loaded with as much money as you want to put on there, meaning that you can:
Spend up to the loaded amount

Perform all the tasks you would with a regular debit card

Avoid credit checks

Shop and pay for items without cash
Spend Up to the Loaded Amount
Your spending limit is determined by the amount of cash loaded onto your card.
If, as an example, you've obtained a prepaid Mastercard loaded with $500, you can buy items, pay bills, or transact up to that amount.
Perform All the Tasks You Would With a Regular Debit or Credit Card
Prepaid Mastercards work exactly the same as your regular debit card.
The only difference is that prepaid Mastercards are not linked to your bank account, so they offer you better security, anonymity, and control over your finances.
Avoid Credit Checks
You also don't have to go through credit checks to get a prepaid Mastercard, as the value of the card is paid for in advance.
If you have difficulty getting a regular debit or credit card due to your credit history or you have no bank account, getting a prepaid Mastercard removes all the hassle of running through checks to determine your suitability.
Shop and Pay for Items Without Cash
Carrying cash is risky, so a prepaid Mastercard is a great way to avoid that.
If you need cash for any reason, you can still use your physical prepaid Mastercard at an ATM to draw money.
What if You Could Get a Prepaid Debit Mastercard for Free?
With all the benefits a prepaid Mastercard can offer you, all you need now is someone to give you one, loaded with cash and ready to be used!
Introducing Mode Mobile, a company dedicated to rewarding you for completing everyday tasks on your phone.
Mode Mobile offers two ways to earn points that you can redeem for rewards, namely:
Source: Mode Mobile
Whichever option you choose, Mode Mobile gives you the chance to earn rewards by:
Playing your favorite games

Playing music or listening to the radio

Shopping online

Surfing the net

Inviting friends

 

to join

Tracking your fitness levels

Filling out surveys

Watching short clips

Downloading partner apps
Whatever you do on your phone, you stand a chance of getting rewarded for it.
Get the Mode Earn App and Earn Rewards Worth Having
The Mode Earn App—available for free on Google Play—boasts over 30 million downloads, a 4.4 rating, and over 2.6 million satisfied users.
Once installed on your Android device, the Mode Earn App rewards you with points for using your phone the way you normally would.
There is no charge for using the app, you don't have to register, and the more you use your phone, the higher your points tally—and your reward number—will be.
Using the app every day makes financial sense, too!
With regular usage, you could earn up to $600 a year, which you can convert into amazing rewards, such as:
Prepaid Mastercards

Gift cards

—that you can

 

redeem

 

in-store and

 

online

—from:

Game cards

Crypto and stocks

Airtime
Get the Mode Earn App today and start earning!
Double Your Rewards With a Mode Earn Phone
With a pre-installed Mode Earn App and an earn-as-you-go widget, the Mode Earn Phone doubles the rewards you get, meaning your earnings could go up to $1,200 a year!
The Mode Earn Phone MEP2—our latest model—is a high-spec device with high-tech features, including:
6.52'' HD screen

Various sensors, including gravity, light, proximity sensor, gyroscope, and compass

Dual SIM slots

IEEE 802.11 b/g/n WIFI Hotspot and BT4.2 Bluetooth connectivity

Triple-lens camera—13MP + 2MP + 2MP

Fingerprint and Face ID unlock

Loudspeaker

5MP selfie camera

3.5mm headphone jack

Octa-Core ARM Cortex

4,000-mAh battery with overvoltage protection

128GB storage

1.6Ghz chip
The Mode Earn Phone comes preloaded with all the functionality you need to earn rewards, so you can start making money as soon as it arrives.
Source: Mode Mobile
How Can You Get Your Mode Earn Phone?
Getting your Mode Earn Phone is easy—you even have two payment options to make sure it fits your budget:
Buy the phone

Subscribe and pay monthly
Buy a Mode Earn Phone
You can buy a Mode Earn Phone for a single $109 payment.
Once the phone arrives, it's yours, and there's nothing more for you to do except start earning rewards!
Subscribe and Pay Monthly
You can pay off your phone in easy-to-manage monthly installments of $9.99.
All you have to do is sign up for a free trial—your phone will be delivered to you, and once the free trial ends, you will pay your monthly fee to keep your subscription active. You will also get a free upgrade to our latest phone model every 18 months.
Double the points, double the rewards, and double the spending power with the Mode Earn Phone!
Where Can You Use
Prepaid Mastercard Debit Cards
?
As long as you still have money on your prepaid Mastercard, you can use it at any place that accepts regular Mastercards.
Depending on the card type you have, there may be some minor exceptions to this, but your prepaid Mastercard is generally as flexible as a regular debit card.
This means you can use your card for:
Source: Olya Kobruseva
A prepaid Mastercard is also a safe option in terms of online fraud and identity theft.
Every prepaid Mastercard offers ID Theft Protection—once activated, Mastercard will alert you about any suspicious activity on your card.
You will be asked for verification if, as an example, you try to make a purchase:
From a suspicious website

In a physical location far away from where you normally are

For a larger-than-usual sum of money

In a foreign currency
Your transaction won't be blocked entirely, but you may be asked to verify your identity before the payment is approved.
How To Get a Prepaid Mastercard
There are several prepaid Mastercards to choose from, such as the:
Simple prepaid card

—It comes in any denomination between $10 and $10,000 and becomes invalid once the preloaded amount has been spent

Reloadable card

—You can create an online account for

this type of prepaid card

and reload it as you require. Some Mastercard vendors may charge a small fee to reload

Salary or tax rebate card

—Cards such as the

H&R Block Emerald Card

can be used to receive a salary or annual tax rebate. They are reloadable and can perform many of the functions of a checking account without you having to go through credit checks usually required
When you apply for any of these, you will be asked for:
Your name

A delivery address

Some security verification to avoid fraud, including a PIN of your choice
Once you have provided all the details, your card will be on its way to you—you won't have to provide any credit history, further identification, or background details about your employment or earnings.
You may also be asked to load money onto your card while ordering it. You are free to choose the amount you want to load, and the limits are usually between $100 and $10,000.
There are two types of prepaid Mastercard for you to choose from, namely:
Physical cards
Physical Mastercards
A physical prepaid Mastercard is exactly like a regular debit card. You will need a PIN to use it, and, once ordered, your card will be delivered by mail to your designated address, with the PIN sent separately.
A physical card can be used for any purpose, including to withdraw cash from ATMs, but you may experience a slight postal delay.
Virtual Mastercards
A virtual prepaid Mastercard only exists online, and you can choose this option if you:
Don't intend to make physical purchases

Will never need to draw cash at an ATM
Instead of getting a physical card through the mail, you receive an instant email with:
A 16-digit card number

Your exact name as you had stated it when you bought the card

A 3-digit CVC
You will need to provide these details whenever you transact online with the card—you should be careful that you state the exact name you provided when the card was purchased, or your transaction may not go through.
While virtual prepaid Mastercards protect you from losing or misplacing a physical card, there are some restrictions on how they can be used—for example, you can't currently use a virtual prepaid card for:
Depending on what you need to do, though, a virtual card could offer the following advantages:
It is available to use instantly

You can keep your anonymity secure

You can gift the card details to someone right away, without having to deliver a physical card
Source: Cup of Couple
What
Prepaid Mastercard Charges
Should You Expect?
While transactions with a prepaid Mastercard are usually free—unless you are making a purchase in a foreign currency, in which case exchange fees may apply—there are some potential charges you should be aware of:
| | |
| --- | --- |
| Mastercard Charge | Explanation |
| Activation fee | Some prepaid Mastercards will charge you a nominal fee to activate your card once it has been delivered |
| Inactivity charge | You may incur a charge if you don't use your card for an extended period |
| Reload charge | Reloadable cards often charge you to load more funds, but this fee can (usually) be waived if you have your salary paid onto the card |
| Customer service fee | You may be charged if you have to call customer service to resolve an issue |
| ATM withdrawal fee | You will receive a list of in-network ATMs that are free to use, but withdrawing cash from any other ATM will incur a charge. When choosing your card, you should make sure your nearest in-network ATM isn't 100 miles away |
Featured image source: Pixabay
Get Free Gift Cards In Minutes