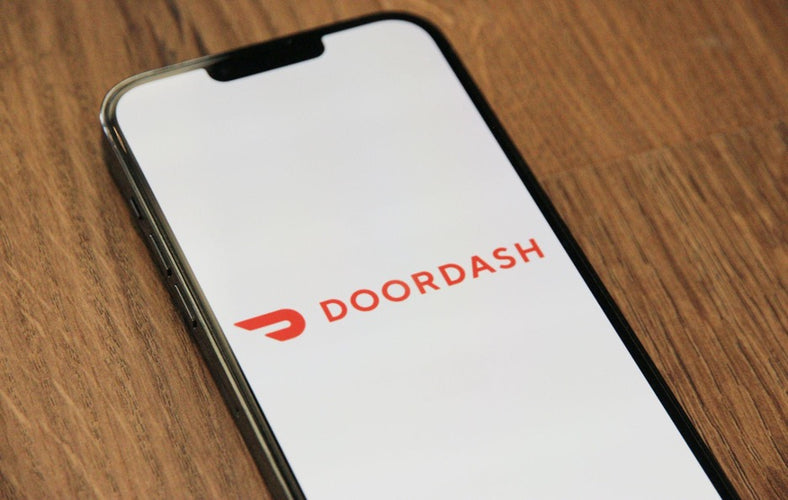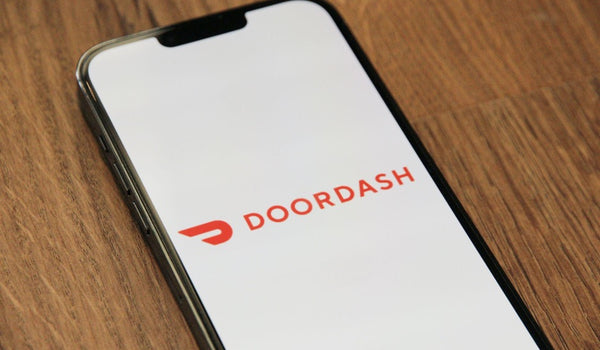 How and Where To Get a Free DoorDash Gift Card
Get a
Free DoorDash Gift Card
and Enjoy Your Favorite Food
DoorDash takes all the hassle out of getting your fave food.
With a huge range of participating restaurants in thousands of locations, DoorDash gives you plenty of choices for ordering in—which is why getting a DoorDash gift card is a dream come true.
How do DoorDash gift cards work, though? More importantly, is there anywhere you can get a free DoorDash gift card? Get all the info you need in this article!
How Do DoorDash Gift Cards Work?
DoorDash gift cards can be redeemed against the cost of food, delivery, and tips when ordering food from any participating restaurant—this gives you access to over 310,000 restaurants in over 4,000 cities across the U.S.
They never expire, usually don't require activation, and can be used for a multitude of orders—any credit left on your gift card balance will be automatically applied to your next order.
DoorDash gift cards come in a digital and physical format and are available for online and in-store purchases. Physical DoorDash gift cards usually come with preset values of $25, $50, $100, and $200.
Like most other gift cards, the ones issued by DoorDash are also available for free—as long as you know how to recognize legitimate sources and avoid scammers.
Source: Danny112
How Can You Get a
DoorDash Gift Card
for
Free
?
Getting free gift cards for DoorDash or any other brand is not complicated but does require you to earn them. Depending on the source, you usually have to complete (series of) specific tasks and, in return, get rewarded with a free gift card. The most legitimate ways include:
Social media giveaways

Survey websites
Social Media Giveaways
You can win a free DoorDash gift card by participating in giveaways organized by social media influencers or the company itself. The qualifying terms may include:
Liking a post

Sending an email to the company

Replying to a post

Posting a screenshot of your DashPass savings from the DoorDash app
Bear in mind that your chances of winning a gift card in a giveaway are slim, given the usually high number of participants.
Survey Websites
Survey websites typically require you to answer questionnaires about specific products and services, as well as your general shopping habits. You are, in return, rewarded with a gift card of your choice (provided you picked a website that offers your desired card).
While this seems like an easy feat, be aware that you will probably have to complete endless questionnaires for days before being able to earn a gift card. You might also not fit the demographic profile requested for a specific survey, which will influence your earnings.
Reward-Based Apps
They represent the most versatile and reliable way of getting free gift cards. Unlike survey websites, reward-based apps offer you numerous opportunities to earn, including watching ads, playing mobile games, reading emails, or downloading apps. The earnings are much more consistent as you get rewarded with a certain amount of points for every eligible task that you complete. Note that not all reward-based apps are worth your time. You should choose the ones that:
Have numerous users and user reviews

Offer versatile earning opportunities

Provide your desired gift card as a redemption item or at least offer

cash

,

checks

, or open-loop gift cards—such as

Mastercard

,

American Express

, and

Visa

—which you can use to buy virtually anything you desire
Kashkick
Get cash back from Kashkick when you read emails, complete surveys, take quizzes, refer your friend, and subscribe to special promotions!
Get Free Gift Cards and Other Rewards With Mode Mobile
Gift cards are useful items, regardless of the brand that issues them—you should strive to get as many as possible. The only way to make gift cards worth your while, though, is not to waste your own money on them.
If you're looking for free gift cards, Mode Mobile has a zero-risk, zero-hassle way for you to earn them!
Mode Mobile's philosophy is that consumers deserve a part of the profit that big companies make with their help—they earn money by having consumers test and try out their products.
You have two easy ways to earn by using your phone for the tasks you perform every day, namely the:
Whatever you use your phone for, you stand a chance of earning points from Mode Mobile.
When you have collected enough points, you can start exchanging them for amazing rewards, like:
Gift cards

 from:

Prepaid Mastercards

Paypal cash

Game cards

Cryptocurrencies and stocks

Airtime
The tasks you can perform on your phone to get rewarded include:
Surfing the net

Shopping online

Playing music or listening to the radio

Tracking your fitness levels

Downloading partner apps

Playing your favorite games

Watching short clips

Filling out surveys
Even unlocking your phone or charging your battery can get you rewards points, so why wait? Start using Mode Mobile's products now!
Do
Free DoorDash Gift Card Generators
Work?
Some websites claim to offer free gift card code generators for DoorDash—you should steer clear of them!
Many gift card code generator websites are designed to hook you into revealing your sensitive data, such as:
Personal details like your address or phone number

Banking information

Social security or tax information
In the best-case scenario, these websites may take your personal details and sell them to advertisers. You are then at risk of being swamped with spam and junk mail.
In the worst cases, such websites will gain access to your computer or phone and attempt to hijack your:
Bank account

Social media profiles

Identity
You could leave yourself exposed to fraudulent activity and end up losing money through these malicious websites.
The Mode Earn—Your Gateway to Easily Earned Supplemental Income
The Mode Earn App is free to download on Google Play—with over 30 million downloads to date, it has earned a rating of 4.4/5 stars.
Once you've downloaded and installed the Mode Earn App, it will run in the background on your phone and award you points for completing eligible phone-based tasks.
You don't need to register anywhere, and there are no costs involved in using the Mode Earn App.
With the current earning models, you could earn up to $600 a year for doing what you already do on your phone! Install the Mode Earn App and unlock your earning potential!
Source: Mode Mobile
Double Your Earnings With the Mode Earn Phone!
If you fancy earning more than $600 a year, get hold of the Mode Earn Phone!
The latest model—the Mode Earn Phone MEP2—comes with the Mode Earn App and an earn-as-you-go widget pre-installed, giving you access to 16 earning modes:
Lock Screen Mode

Charge Mode

Surf Mode

Data Mode

Music Mode

News Mode

Weather Mode

Watch Mode

Games Mode

Save Mode

Fitness Mode

Task Mode

Crypto Mode

Share Mode

Cash Mode

Finance Mode
These modes help you earn faster and easier, and your total earnings could go over $1,200 a year with the Mode Earn Phone!
The Mode Earn Phone is a high-end device that features:
Mode Earn Phone MEP2 Features

Hardware

6.52'' HD screen

Dual SIM slots

Triple-lens camera—13MP + 2MP + 2MP

5MP selfie camera

3.5mm headphone jack

4,000-mAh battery with overvoltage protection

Memory

128GB storage

1.6Ghz chip

Octa-Core ARM Cortex

Extras

Gravity, light, proximity, gyroscopic, and compass sensors

Fingerprint and Face ID unlock

IEEE 802.11 b/g/n WIFI Hotspot and BT4.2 Bluetooth connectivity
How Do You Get the Mode Earn Phone?
Getting your hands on a Mode Earn Phone is easy and straightforward, with the following two options:
Buying the phone

—For $109, you can buy the Mode Earn Phone. It is yours to keep and use as you want

Subscribing and paying monthly

—Sign up for a free trial and pay a monthly fee of $9.99 once the trial ends. After 18 months, you will get a brand new model of the Mode Earn Phone if you maintain your subscription
The Mode Earn Phone gives you double the earning power and double the rewards. Get yours today!
How Do You
Redeem
a
DoorDash Gift Card
?
Once you get your free DoorDash gift card, the first thing you'll want to do is use it when ordering your favorite food.
To redeem your DoorDash gift card, you can use the:
DoorDash app

DoorDash website
Source: Ambitious Creative Co. - Rick Barrett
DoorDash App
If you've downloaded and installed the DoorDash app on your phone, you can apply it as a credit to your account by completing the following steps:
Tap on the icon in the top left corner of the app

Hit

Gift card

Enter your gift card PIN

Click on

Redeem gift card
Your gift card credit will be applied to your DoorDash account and can be used to pay for your next order.
If you prefer to redeem your gift card at checkout, you can do so like this:
Choose the food you want to be delivered

Select

View cart

Scroll down to

Total

and hit

Promo

Choose

Redeem now

Enter your 11-digit DoorDash gift card PIN

Tap on

Redeem gift card
DoorDash Website
If you're ordering on the DoorDash website, the process is equally easy and straightforward.
You can apply a credit to your account like so:
Log in to your account

Click on

Gift card

Enter the gift card PIN

Hit

Redeem card
Your gift card balance will appear as a credit on your account, ready for your next food order.
At checkout, you can apply your gift card after ordering food by following these steps:
Select

Checkout

Click on

Add promo code

under

Payment

Select

Redeem now

Enter your gift card PIN and hit

Redeem gift card
Checking Your DoorDash Gift Card Balance
Before you try to redeem your DoorDash gift card, it's a good idea to see how much balance you have available.
To check your balance online or on the DoorDash app, you need to:
Log in to your account

Tap on

Payment methods

in the app or

Payments

on the website

Check the balance on any gift cards you have added to your account
It is worth noting that you can't use a DoorDash gift card as your primary payment method for your account—you will have to load a credit or debit card as the default payment method before you can apply the gift card.
If you choose to redeem it, your gift card will be charged before your default card whenever you order food.
Can You Convert Your DoorDash Gift Card to Cash?
You can't get cash for your DoorDash gift card unless mandated by law in your area.
Some states allow you to redeem small remaining balances on gift cards in cash, but you should check your local legislation to make sure.
Featured image source: Marques Thomas
Get Free Gift Cards In Minutes