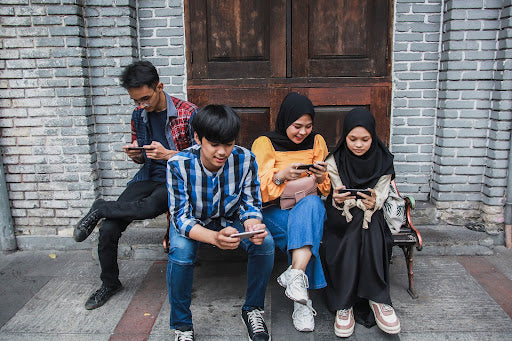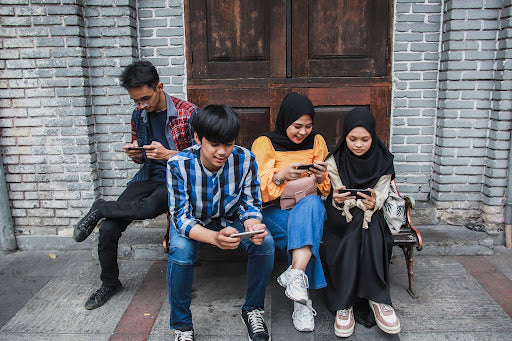 Is Solitaire Cash Legit? [Answered]
Is Solitaire Cash Legit
? Get a Full Rundown
Solitaire is one of the most fun and easy card games to play—whether with real cards or online. What makes the online version even better is the opportunity to earn money while playing the game. If you love solitaire, you've probably discovered some of the most popular platforms that pay you to play, such as the Solitaire Cash app. The problem is that cash games are often associated with scams, posing a question—is Solitaire Cash legit?
In this article, we'll give you a rundown on Solitaire Cash and explain:
How it works

Who can play the game

Whether it really pays you to play

If it's legit or a scam
We'll also show you a proven method of monetizing gaming and other fun activities you do on your phone.
How Does Solitaire Cash Work
?
Solitaire Cash is a free-to-download app, only available to iOS and Samsung Galaxy users at the moment. It's one of the most popular apps for playing solitaire on the market.
When you first start the app, you will play a couple of practice rounds so that you can:
Get accustomed to the platform

Show your skill level

Earn gems
Once you collect enough gems, you can pay a gem-based entry fee to compete in freeroll tournaments where you can potentially earn cash. 
In addition to freeroll tournaments, you'll also get the opportunity to enter real money tournaments. Keep in mind, though, that these tournaments will require you to deposit real money to compete.
If you finish a tournament in the top three, you'll receive a cash prize.
TODAY get a FREE stock and $15!💰
Get 1 FREE stock worth up to $225 + a $15 Mode MasterCard after you sign up for Robinhood and fund your account with at least $1!
How To Play Solitaire Cash
Solitaire Cash works on the same principle as almost any other online cash game—you can play it on your own or compete with other players in tournaments for money.
Here is how to play Solitaire Cash:
Move the given cards around the table by placing them in a descending order (alternating the colors)

Start a foundation pile with an ace and begin building a sequence from ace to king (of the same color)

Check the stockpile for new cards if you run out of options

Submit your score once you complete the game to check if you've won (if you played in a tournament)
The raking is based on how fast you cleared the board. Besides the main rewards, you might also get a bonus if you complete the game early.
Source: Mode Mobile
Who Can
Play Solitaire Cash
?
Like many other types of casino cash games, Solitaire Cash is considered a gambling app. Because of that, it's not available to everyone. To be able to play the game, you need to be at least 17 years old (18 if you're downloading the app from the Galaxy Store).
While you can download and play the game everywhere in the U.S., you won't be able to compete in cash tournaments in the following ten states:
Arizona

Arkansas

Indiana

Iowa

Louisiana

Maine

Maryland

Montana

South Carolina

South Dakota 
Does Solitaire Cash Pay Real Money
?
Yes, Solitaire Cash pays real money if you compete in cash tournaments and finish in the top three. As mentioned, to enter this type of tournament, you'll have to pay an entrance fee in gems or cash. Before you enter a tournament, you'll see the entry fee, number of players, and cash reward. Note that cash tournaments are risky as you can end up losing money (the entry fee) if you don't win.
If you end up in first place in a cash tournament, you can win real money and the opportunity to enter a raffle to earn even more cash—one first-place win could get you one raffle ticket with a $100 prize.
How Much Can You Make on Solitaire Cash
?
While Solitaire Cash does pay real money, keep in mind that you won't be able to earn a significant amount, especially if you're a casual player. You will also have to invest a certain amount of money to be able to compete in cash-bringing tournaments.
All things considered, if you are committed to earning money this way, boast decent solitaire skills, have enough free time on your hands, and are willing to invest, playing Solitaire Cash might pay off.
How much money you'll earn depends on the type of tournament you enter and the currency you invest (gems or cash). Consult the following table for examples:
| | | |
| --- | --- | --- |
| Tournament | Entry Fee | Prize |
| Freeroll | 1,200 gems | $7 |
| Starter Tourney | 120 gems + $0.3 | $5 |
| Gems Factory | 20 gems | 120 gems |
| Winter Clash | $4 | $70 |
Mode Mobile—A Legit Way To Earn Money by Playing Games
There are many ways to monetize online game-playing, e.g., via reward apps, casino games (bingo, poker, dominoes, etc.), and play-to-earn games (where you can earn both crypto and fiat currency). The problem is that not all of these options are equally safe and risk-free. To monetize your favorite hobby without any risks, stress, and steep investments, you should go with Mode Mobile.
The company enables you to earn supplemental income by doing the activities you enjoy, such as playing games on your phone. Besides playing games, you can get rewarded for:
Listening to music

Reading the news

Completing surveys

Charging the phone

Checking the weather

Browsing the web

Watching short videos

Tracking fitness goals
When you complete an eligible task, you get points, which can be redeemed for hundreds of dollars worth of rewards annually. To use the company's services, download the Mode Earn App or get the Mode Earn Phone.
Source: RODNAE Productions
What Makes the Mode Earn App the Best Cash-Earning App?
The Mode Earn App is a free reward-based app that helps users earn money and other rewards by doing simple tasks on their phones. What makes the Mode Earn App great is that it offers a customized user experience—e.g., if you enjoy playing games, you'll be able to earn redeemable points for completing a variety of game-related activities.
You can earn up to $600 a year in cash and various rewards—consult the table below for more details:
| | |
| --- | --- |
| Reward Type | Redemption Items |
| Money | |
| Prepaid cards | |
| Gift cards | |
| Physical products | |
The Mode Earn App has 4.4 stars on Google Play, and users continue to praise it for its:
Fast and smooth payouts

Safe and stress-free earning experience

Regular booster offers that increase earnings
Source: Google Play
You can download the Mode Earn App from Google Play for free. Monetize playing games in a fun and easy way—install the Mode Earn App and start earning right away.
How To Withdraw Money From Solitaire Cash
To withdraw money from the app, you need to have at least $5 in your Solitaire Cash account. Once you collect enough money, you can cash it out either via PayPal or Apple Pay. All you need to do is connect the preferred online wallet to your Solitaire Cash account and follow the prompts.
Source: Marques Thomas
Solitaire Cash—Legit or a Scam
? Final Notes
When it comes to games for passing the time, solitaire is one of the favorites. The fact Solitaire Cash allows you to play it and win cash makes people wonder whether it's a scam. Fortunately, Solitaire Cash is a legit app—in fact, it's one of the best apps of this kind, with a rating of 4.6 stars from over 150,000 iOS users worldwide. The app is free to download and use (if you don't intend to invest in cash tournaments).
The biggest issue with Solitaire Cash is that it's not available for Android users—a huge user base for this type of money-earning games. You can also end up losing money if you decide to invest in cash tournaments and not win (which can easily happen as there are a lot of skilled players on the app).
If you're looking for a risk-free and legit way to earn money by playing games, you should consider Mode Mobile. The company offers two products, both of which enable you to earn cash and other rewards by performing fun activities as well as some ordinary, everyday tasks.
Get the Mode Earn Phone To Double Your Rewards
If you want to earn even more side income, the Mode Earn Phone is what you need. The cutting-edge Android device enables you to earn over $1,200 annually for the same activities as the Mode Earn App—double of what you can earn with the app alone.
Source: Mode Mobile
The Mode Earn Phone enables you to earn at a double rate thanks to the pre-installed Mode Earn App and an earn-as-you-go widget with 16 different earning modes you can take advantage of, including:
Games Mode

Cash Mode

Music Mode

News Mode

Finance Mode

Crypto Mode

Weather Mode

Surf Mode
Thanks to several modes (e.g., Charge Mode and Lock Screen Mode), you can earn points even when you're not actively using your phone.
The latest model of the phone—the Mode Earn Phone MEP2—is an Android-powered smartphone with high-performance features. It has an Octa-Core CPU, 4000 mAh battery with fast charging, and an expandable 128 GB storage, making it ideal for gaming! The device also has built-in GSM technology and is compatible with most major carriers, including T-Mobile and AT&T.
Source: Mode Mobile
Want To Earn at a Double Rate? Here's How To Get a Mode Earn Phone
You can get a Mode Earn Phone by choosing one of the two options:
Make a one-time payment of $109

Choose a free trial, followed by a monthly subscription of $9.99 (billed quarterly)
If you keep the subscription active, you'll receive a new model every 18 months, with all major upgrades.
The best part is that the Mode Earn Phone will pay for itself! By exploiting the earning modes for at least four hours a day, you will earn back your initial investment and cover the data plan cost within months. Get your own Mode Earn Phone and monetize game playing in a secure and fun way!
Featured image source: Mode Mobile
Get Free Gift Cards In Minutes