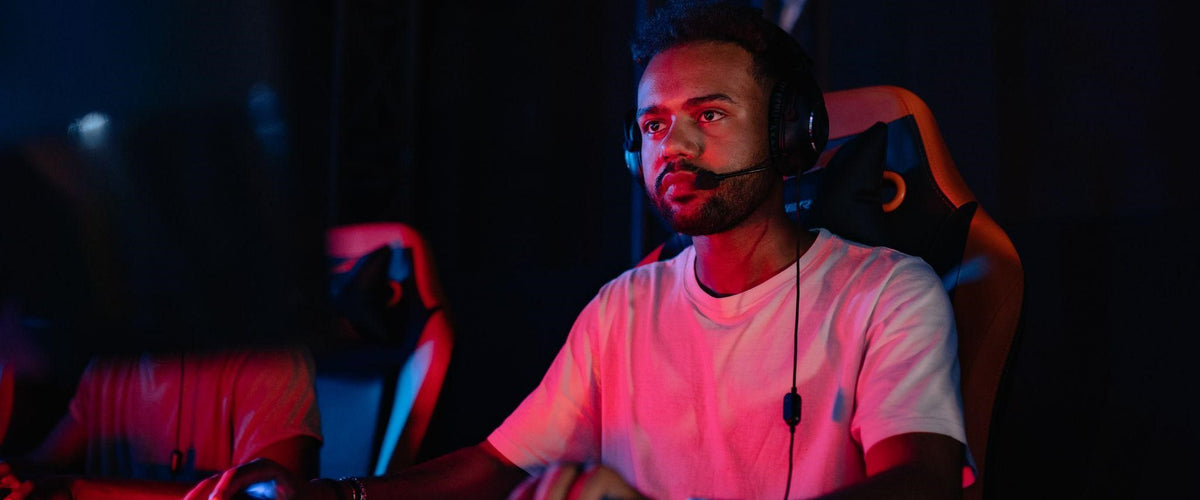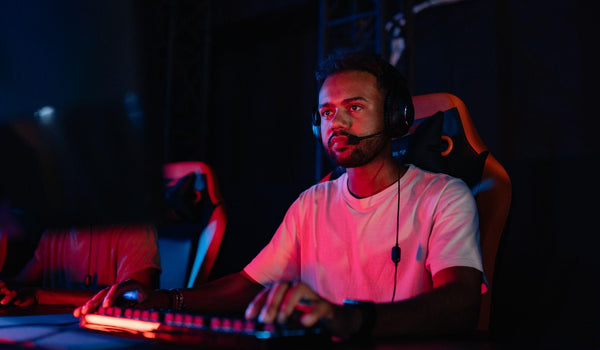 Roblox Gift Card—A Complete Guide
Everything You Need To Know About
Roblox Gift Card
s
Roblox is an expansive gaming platform where players can engage with over 40 million games spanning dozens of genres, including Piggy, Royale High, and Pet Simulator X.
Although you can enjoy Roblox without paying a dime, Roblox gift cards still represent an essential part of the platform's mechanics. Roblox gift cards give you access to Premium subscriptions and Robux—the virtual currency used in the game.
In this article, we will explain what Roblox gift cards may be used for, where to buy them, and how to redeem them.
Would you like to get gift cards for free? Discover how Mode Mobile can help you make the most of your gaming skills!
What Is a Roblox Gift Card
?
If you haven't heard of Roblox by now, you're missing out. It is an incredibly versatile gaming platform that's gaining momentum—and users—with each passing day.
Roblox gift cards are a must for anyone who wants to fully immerse themselves in this virtual world and enjoy the platform to the fullest.
Roblox offers both physical and digital gift cards you can redeem for:
Credit

—the dollar value of each gift card you can use to purchase one of the three Premium subscriptions or the in-game currency

Robux

—the virtual currency you can use to buy a variety of in-game upgrades and avatar accessories
Each Roblox card comes with a special free item exclusive to a particular month.
Source: Fredrick Tendong
Where To Buy a Roblox Gift Card
Roblox gift cards can be bought both online and at local retail shops.
For online purchases, visit:
The official Roblox website

Amazon

GameStop

Walmart

Target
You can buy plastic Roblox gift cards at:
7-Eleven

Walgreens

Walmart

Kroger

CVS Pharmacy

Best Buy
How Much Does a Roblox Gift Card Cost
?
While there are default cards sold at increments of $10, $25, and $50, certain stores also stock up on custom amount gift cards, and the same service is available online as well.
For online purchases outside of the U.S. and Canada, Roblox offers its customers alternative payment methods, such as PayPal. Other forms of payment are also available for Roblox Mobile App users—in the form of in-app purchasing through iTunes, Amazon, or Google Play—depending on the device.
Regardless of the payment method, you will have your digital gift card delivered immediately via email, and you can redeem it immediately. Alternatively, you can save it for later as these cards do not expire.
Source: Alena Darmel
How To Get Free Gift Cards Playing Video Games
Most people love the idea of supplemental income, whether it comes in the form of rewards, coupons, gift cards, or actual money. If you love free gift card apps, then you'll definitely love the Mode Earn App.
With this app by Mode Mobile, you can get free gift cards for some of the most popular games, game rewards, and even cash. The best part is that you can get these rewards by doing what you love—relaxing with your favorite games!
Source: Mode Mobile
The Mode Earn App is a reward-based platform that helps users earn supplemental income by collecting redeemable points. You can exchange acquired points for a bunch of amazing rewards, including gift cards for games such as Fortnite, Mafia City, and Mobile Legends, among others. Our list of redemption items is being updated constantly—you should keep an eye on it and check from time to time whether a gift card for your favorite game has appeared.
How Does the Mode Earn App Work?
The Mode Earn App is every gamer's friend. It enables you to earn supplemental income by performing a variety of everyday tasks, including playing video games.
We offer two complementary units for earning redeemable points—the Mode Earn App and Mode Earn Phone.
The Mode Earn App is a reward-based app that allows you to earn points for each minute you spend playing games and performing other everyday activities. What makes Mode Earn App stand out from similar apps is that it lets you earn points even for unlocking and charging your phone.
Other easy ways for you to earn points with our app include:
Listening to music

Surfing the internet

Watching adds

Reading the news

Checking the weather 
Source: Mode Mobile
Want to earn $1,200+ a year in cash and rewards? Then a Mode Earn Phone is the right choice for you.
With the same technology that powers the Mode Earn App and the app already installed on it, the device enables you to earn twice as many points as if you were to use the app on another device. You can earn supplemental income while you're busy running errands, preparing for finals, or relaxing in the comfort of your home.
Mode Mobile believes you shouldn't pay for life's small pleasures—it is the industry giants who should be paying you for the service you provide them every day by using, evaluating, and giving valuable feedback on their products.
Source: Mode Mobile
Why You Should Download the Mode Earn App
The Mode Earn App offers users a variety of games from top studios to play and thousands of radio stations to listen to.
After relaxing with your favorite games, you can redeem the points you gathered for cash, gift cards, or special deals and offers.
Mode Mobile has partnered up with some of the best gaming studios and consoles to help you earn gift cards for, among others:
Eneba

Fortnite

PlayStation

Mobile Legends

FreeFire

PlayerUnknown's Battlegrounds
Download the Mode Earn App from the Google Play Store today and start earning your supplemental income instantly!
The Benefits of Getting a Mode Earn Phone
What's better than using the Mode Earn App and racking up those points? Racking twice as many points as app-only users with a Mode Earn Phone!
You can choose from several models, the most recent one—MEP2—having come out in January 2022. Whichever Mode Earn Phone model you choose, it'll pay for itself. Even casual users are able to earn back the money they invested in it within a matter of 2–3 months.
Source: Mode Mobile
MEP2 boasts some incredible features, including:
Triple-lens camera—13MP + 2MP + 2MP

5MP selfie camera

Octa-Core ARM Cortex

64GB storage

Android 11

6.52 inch HD screen

Face ID Unlock
Its "Earn as You Go" widget displays your current balance and introduces you to a variety of modes you can engage with to earn money, such as:
Game Mode

Music Mode

Weather Mode

Watch Mode

News Mode

Surf Mode
Not only does Mode Earn Phone turn these simple tasks into a profitable hobby, but it also allows you to steadily earn more substantial bonuses by extending your check-in streak. Each new milestone—e.g., one week, two weeks, or a month—speeds up the process and earns you more points.
Source: Mode Mobile
The Mode Earn Phone is an affordable, high-quality smartphone that can help you earn $1,200+ a year. Another perk Mode Mobile offers you is a brand new Mode Earn Phone with all the latest features 12 months after you've bought the first one. It's a smartphone for smart people who refuse to get exploited by industry giants.
Buy or subscribe to a Mode Earn Phone and get access to capital worldwide today!
What Can You Do With a
Roblox Gift Card
?
Roblox cards, as these gift cards are called in the gaming community, can be used for purchasing a variety of cool additions, such as avatar outfits and animations.
Here is what you should keep in mind before purchasing a Roblox card:
Each

Roblox gift card

comes with a free virtual item, so if you're looking for a specific feature, you should consider doing a bit of research prior to the purchase

If you're looking for avatar accessories specifically, you can try Roblox promo codes instead

Amazon digital gift cards grant Robux, but unlike gift cards bought elsewhere, these gift cards can't be used toward buying or renewing Roblox Premium subscriptions
In the following table, you can find more info on what you can and cannot do with your Roblox gift card:
| | |
| --- | --- |
| Roblox Gift Card FAQs | Yes/No |
| Can I redeem a Roblox gift card on Xbox One? | No |
| Can I combine multiple Roblox gift cards? | Yes |
| Can I combine other payment types with Roblox Credit? | No |
| Can I buy monthly memberships with Roblox Credit? | Yes |
How To Redeem a
Roblox Gift Card
Keep in mind that Roblox gift cards can only be redeemed through a web browser. The Roblox app doesn't provide that service at the moment.
There are two ways to redeem your gift card:
By crediting your account

During checkout
How To Redeem a
Roblox Gift Card
by Crediting Your Account
To redeem your Roblox gift card by crediting the account, all you have to do is:
Log into your account

Go to the

Roblox Gift Card Redemption

page

Enter your gift card PIN code

Click

Redeem
You'll get a confirmation message saying you've successfully added credit to your account.
Note that if the gift card contains the numbers zero or one, you may have to re-enter it and swap 0 for the uppercase letter O and 1 for the uppercase letter I.
How To Redeem a
Roblox Gift Card
During Checkout
Another way to redeem your Roblox gift card is during checkout. Here's everything you need to do:
Visit either the

Robux

or

Membership

page

Select the item you want to purchase

Choose the

Redeem Roblox Card

option from the payment type box

Click

Continue

Enter your gift card PIN code and click

Redeem

Click

Submit Order

when the balance updates
You'll get a confirmation page saying you've successfully submitted your order.
Keep in mind that it may take up to several minutes for your account to register and update the changes you've made.
More Guides That Will Help You Get Your Cash Back
Looking for more ways to get cashback? Check out the guides we have on gift cards from Amazon, Fortnite, Roblox, and others:
Featured image source: Yan Krukov
Get Free Gift Cards In Minutes