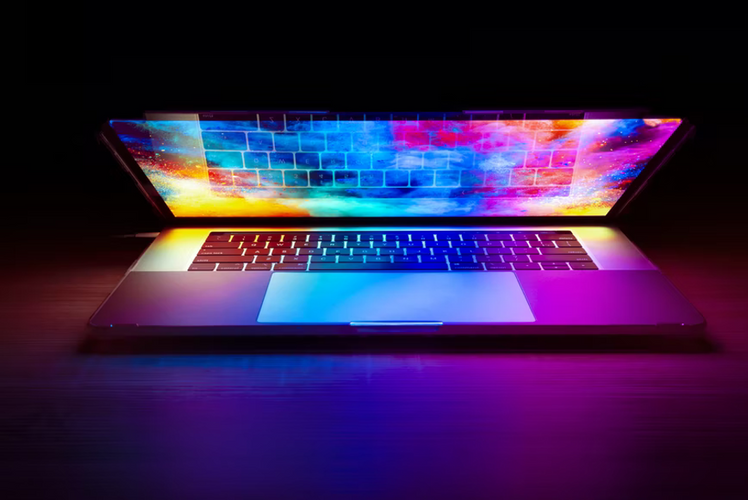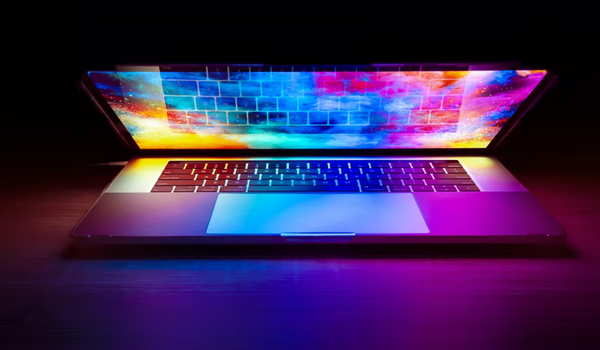 The Best Way To Get Free Gift Card Codes
Where Can You Find Free Gift Card Codes?
With a gift card code, you could shop until you drop without ever leaving your couch. If you manage to get one for free, you won't even need to reach for your wallet.
In this article, we'll explore the different ways you can acquire free gift card codes and go over the pros and cons of each method. We'll tell you how to avoid scams and fool's errands while pointing you in the right direction. You'll learn all about Mode Mobile's revolutionary reward-based app and next-gen device that can stock you up with free gift cards and other amazing items!
Kashkick
Get cash back from Kashkick when you read emails, complete surveys, take quizzes, refer your friend, and subscribe to special promotions!
What Is a Gift Card Code?
Gift card codes are the alphanumeric characters that come with the cards and serve as a form of ID. Without one, you can't make a purchase, i.e., redeem the card online.
Depending on the type of card, the code can vary in length. For example, prepaid gift cards, like Visa or Mastercard, have a 16-digit number embossed on the front, much like regular debit or credit cards. Conversely, standard gift cards for Walmart and other retailers typically have 20+ digits printed on the back.
You shouldn't confuse a gift card code with the much shorter Personal Identification Number (PIN) or the Card Value Verification (CVV) code. Not every gift card has a PIN, but all of them come with a code, i.e., an ID number, including digital or eGift cards.
Combine All Your Favorite Activities and Earn Free Gift Cards
Why limit yourself to one or two earning opportunities when you can combine multiple simple, enjoyable tasks? Thanks to Mode Mobile's two incredible products—the Mode Earn App and the Mode Earn Phone—you can score free gift cards and other amazing prizes while completing easy and enjoyable activities on your phone.
The company's revolutionary reward-based system lets you collect point after point by merely:
Charging your device

Locking the screen

Shopping online

Streaming music or playing the radio

Tracking fitness goals

Checking the news or the weather
You won't face daily or weekly restrictions when it comes to the number of available tasks because that's not the name of the game. Mode Mobile's goal is to help budget-conscious shoppers and people with limited financial independence earn supplemental income without feeling exploited or exhausted. 
Download the Mode Earn App or get the one-of-a-kind device to start making money effortlessly and safely! 
Source: Mode Mobile
How To Get Free Gift Card Codes
You can get free gift cards and gift card codes from:
Survey websites

Giveaways and sweepstakes

Gift card generators
Survey Websites
One way to get free gift cards is to go on survey websites, such as Survey Junkie and Branded Surveys. The platforms host an infinite number of online surveys that collect valuable data from varying customer demographics. All relevant information is later forwarded to partnering companies and businesses for market research purposes. 
In exchange for the provided data, the websites pay you with gift cards or discount vouchers for online and in-store shopping. So, how does the earning process begin? Follow these steps:
Go to a survey website of your choice and sign up

Set up your profile and provide accurate demographic data

Start answering surveys until you are eligible for a reward

Collect the gift card or other items when possible
Keep in mind that most platforms have a minimum reward threshold, meaning you won't be able to claim a free gift card after completing one or two surveys. Instead, you'll likely spend hours answering questions and may even get disqualified if you don't fit the demographics. 
Giveaways and Sweepstakes
If you'd rather figure out how to win gift cards without taking surveys, start scrolling through your Instagram feed. Many major brands, like Shein and Sephora, organize giveaways where you can win free gift card codes via social media activity. 
The exact rules are different for each sweepstake, but it boils down to interacting with the official brand account. For example, you'll most likely have to follow them and like, share, or tag a friend in the comments on the giveaway post.
If you're not particularly active on social media, it could take a while to come across such opportunities. Try to be proactive and search hashtags like #giveaway, #contest, #sweepstakes, or #freebiefriday.
While giveaways and sweepstakes aren't as time-consuming as survey websites, the luck factor makes them unreliable. You'd be competing with hundreds if not thousands of thrifty shoppers who are after free gift card codes. Note that most companies impose restrictions and rules of eligibility—you should always go over the participation requirements before you start tagging.
Source: Joseph Frank
Free Gift Card Generators
Gift card generator websites make the promise of "free gift cards—no participation required." These platforms tend to offer free codes for gift cards with high denominations, from $200 to over $800. To get one, all you have to do is click on the provided link and complete a seemingly harmless online task, such as:
Filling out a form

Taking a survey

Typing your email or phone number 

Subscribing to a paid service by SMS

Installing third-party adware software
In reality, free gift card generators are a common internet scam. The websites were created to gather private information from users (e.g., phone number, email address, or bank info) without their knowledge or consent. Once the information is collected, it's sold to a partnering business or a cybercriminal group. As far as the "free gift card code" goes, it's usually nothing more than a series of random numbers. 
Reward-Based Apps—A Safe and Easy Way To Get Free Gift Cards
If you want to get gift cards without surveys, scams, or social media, download a reward-based app. The system is pretty straightforward—you complete a particular online activity and get points in return. Once you accumulate enough points, you can redeem them for free gift card codes, i.e., free gift cards.
Some reward-based apps require you to fill out forms or surveys, so make sure you install a platform with reward-based activities that work for you. In most cases, you're limited to one or two tasks per day or week, so choose wisely. For example, if you're into gaming, you should look for gaming-based apps, like the ones listed in the table below:
Gaming-Based App

Description

Rewarded Playing

You earn points by playing Solitaire, Mahjong, Wheel of Fortune, Yahtzee, and similar games. Once you reach a certain level, you're required to watch short videos and make in-app purchases. After completing all the steps, you get to choose gift cards from Amazon, Best Buy, Target, and other merchants

Flash Rewards

Flash Rewards allows you to earn coins by playing games in the app and redeeming them for real money gift cards, such as Visa, Amazon, and Nintendo

Mistplay

Like most gaming-based apps, you have to reach a certain level in the game before you collect rewards.

As you go through the game, you earn points, i.e., units that you can later redeem for Visa, Amazon, Google Play store, and other gift cards
The Mode Earn App Will Help You Make Money and Save Time
If you install the Mode Earn App, you can turn your phone into a money-making machine with little to no effort. The app's unique earn-as-you-go technology enables you to earn up to $600 per year by breezing through incredibly simple tasks. Each time you get a redeemable point, the app automatically adds it to your account. Once you collect enough, you can redeem them for various valuable items on offer, including:
| | |
| --- | --- |
| Item Type | Available Redemption Items |
| Gift cards | |
| Prepaid cards | |
| Game cards | |
| Physical items | |
| Currency | |
You can always grow your earnings by participating in timed deals and partner offers. The app will alert you of booster activities that align with your general behavior and interests.
The Mode Earn App is available on Google Play without any subscription or purchase fees to worry about. It has gained the trust of millions of economic shoppers across the globe and holds a consistent 4.4-star rating! 
Dream Bigger and Earn More With the Mode Earn Phone
If you'd like to make twice as much money, start using a Mode Earn Phone—Mode Mobile's Android-powered device with the built-in Mode Earn App. Besides the reward-based platform, the phone also comes with an earn-as-you-go widget and doubles your earnings for the same activities.
The Mode Earn Phone can get you over $1,200 per year by letting you engage in 16 different earning modes, such as:
Music Mode 

Games Mode

Charge Mode

Lock Screen Mode

Fitness Mode

Surf Mode

Fitness Mode

Watch Mode

Data Mode
Get a Mode Earn Phone today and rake it in with only four hours of active use per day. You can choose one of two ways to get hold of the device:
Buying the phone with a one-time payment of $109

Signing up for a free trial—If you continue the subscription, you pay a small fee of $9.99 per month (billed quarterly)
Even if you spend a moderate amount of time on your phone, you'll be able to gradually earn back your investment—which makes the Mode Earn Phone the only device that pays for itself!
Besides helping you reach financial security, the Mode Earn Phone is also state-of-the-art. It is equipped with a high-performance Octa-Core CPU, a 5MP Selfie Camera, and a long-lasting battery that comes with a separate warranty.
Source: Mode Mobile
Mode Mobile provides even more earning opportunities. If you share the products with your friends, you can acquire referral points and increase your income further. Get the Mode Earn Phone, and the money will pour in!
Feature image source: Joshua Woroniecki
Get Free Gift Cards In Minutes