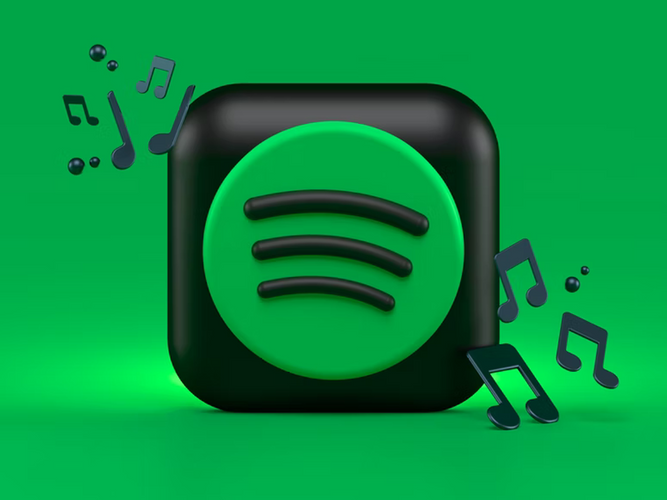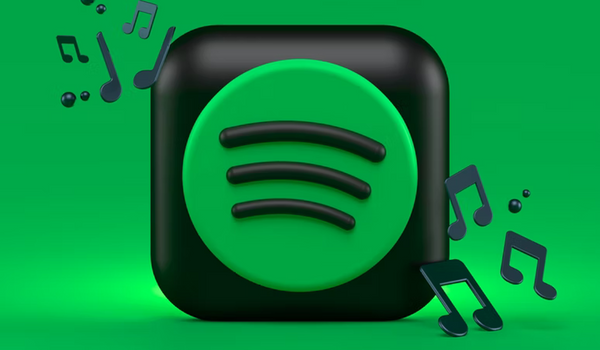 Spotify Gift Card—Learn To Redeem It
A
Spotify Gift Card—How To Redeem
It
Spotify gift cards are aimed at users with a passion for music and thriftiness. The cards provide access to the full Premium experience while letting you set money aside each month (it's like music to your ears, right?). 
In this article, we'll tell you everything about the Spotify gift card—how to redeem it, where to find it, and what the terms of use are. We'll also show you how to earn free gift cards by doing what you love—listening to music. Check out Mode Mobile's revolutionary reward-based system and cash in on your favorite pastime!
Kashkick
Get cash back from Kashkick when you read emails, complete surveys, take quizzes, refer your friend, and subscribe to special promotions!
What Is a Spotify Gift Card?
A Spotify gift card is a plastic or digital card that can unlock advanced features on the music streaming service. Cardholders can redeem the code for an individual Premium subscription, which otherwise costs $9.99 per month.
If you sign up for a Premium subscription, you'll enjoy a wide range of perks. Besides having unlimited access to over 50 million tracks from over 11 million artists worldwide, you'll get a completely ad-free listening experience. 
For comparison, we've compiled a list of available services on both Free and Premium accounts in the table below:
| | | |
| --- | --- | --- |
| Options | Free Spotify Account | Spotify Premium Account |
| Get access to over 50 million audio tracks | Yes | Yes |
| Get access to podcasts and audiobooks | Yes | Yes |
| Play any track on your phone | Available on some playlists | Yes |
| Use Spotify in a different country or region  | Only up to 14 days | Yes |
| Listen to music and podcasts without ads | No | Yes |
| Download songs and playlists to listen to offline | No | Yes |
| Have the highest possible music quality | No | Yes |
How To Use a Spotify Gift Card
—Terms and Conditions
According to Spotify's Terms and Conditions, gift cards can only be redeemed for a standalone Premium subscription plan. If you have a shared or group account (e.g., Premium Duo or Premium Family), you'll have to go with another payment method. The limitations also apply to discounted subscriptions, such as student packages, trial offers, and partner deals. 
Once you redeem the card, you can use it to pay for the chosen subscription duration, whether it's one month or more. Keep in mind that a Spotify gift card is only valid for 12 months, so make sure to redeem it within that period. You'll need a Spotify account that's registered in the same country where you bought the card. 
Spotify has a strict no return, no refund policy, so you won't be able to get cashback if you lose your card. The company renounces liability for stolen cards, unauthorized uses, or other fraudulent behavior. 
You can redeem a Spotify gift card for an individual Premium subscription and no other product or service. The card doesn't hold any cash value outside the streaming platform and cannot be exchanged for currency. 
Listen to Your Favorite Music and Earn Free Gift Cards 
Source: Mode Mobile
What if you could make a bundle while listening to your favorite tunes? Mode Mobile has created a reward-based system that pays you to do what you love most. The company's two complementary products—the Mode Earn App and Mode Earn Phone—enable you to earn hundreds of dollars a year by listening to music and going through other daily tasks on your smartphone. You'll be able to make money at a steady rate without feeling like you're putting in actual work. 
How does the system work? With each completed task, you'll get a number of redeemable points. The points can then be converted into a wide range of amazing items, such as:
Game cards for 

Fortnite

, PUBG, and similar games

Physical items like headphones 

Cash 

through PayPal

Crypto

Stocks

Airtime
Every time the company makes a new partnership, more redemption items are included. Check the reward list regularly and unlock other amazing prizes.
How To Redeem a Spotify Gift Card
Spotify gift cards are redeemed online via the website. If you don't have an account already, you need to set it up to redeem your card. You can do it on Spotify's sign-up page, but keep in mind that you won't be able to register without parental consent if you're younger than 13. 
Once you've signed in, you can redeem your Spotify gift card by completing the following steps:
Go to the

Spotify Redemption page

and log in

Enter the card's PIN (you can find it on the back of the card) or the code from your digital receipt 

Enter your address and ZIP code (make sure to use the address you provided when you registered)

Click on

Redeem
You can only redeem a Spotify gift card once. How long your subscription lasts depends on the card's total value. For instance, a $100 gift card can get you almost a year of ad-free streaming since the monthly fee is $9.99.
The starting point of the subscription is the first payment date after the purchase. The maximum number of subscription months you can get with a single gift card is 18. Once the card is maxed out, you'll have to pay for the Premium subscription. Spotify accepts various payment methods, including debit cards, PayPal, and prepaid cards (e.g., Visa and Mastercard). 
Source: @felipepelaquim
Can't
Redeem a Spotify Gift Card
?
If you encounter any problems while trying to redeem a Spotify gift card, it could be for a number of reasons. For example, you may be going against the Terms and Conditions by attempting to pay for a discounted or joint subscription with a gift card. It could be something as simple as typing the wrong card number (e.g., mistaking a lowercase L for capital i).
If you're in compliance with the terms of use and you didn't make any typos, wait at least 24 hours before asking for help. You can reach out to Spotify directly or contact experienced users in the following ways:
Method

Description

Spotify Community

Search for a similar experience on the

Spotify Community

webpage, or post a new query

Reach out to long-term Community members called Stars for in-depth answers

Twitter

Customer support

Contact Spotify's customer service team and explain your situation

Send a direct message via

chat

and wait for a reply
Another possible explanation is that the card hasn't been activated, especially if you've bought it from a third-party vendor. In that case, you'll have to go back to the store and ask the cashier to swipe the card.
Where To Get a Spotify Gift Card
You can buy Spotify gift cards online from a wide range of authorized sellers. Most major retailers, such as Amazon, Best Buy, Walmart, and Target, offer Spotify gift cards of varying values. Search the stores' official websites to find a card with the desired balance and buy it like you would any other item. Physical gift cards are sold at many electronic and retail stores nationwide.
Spotify gift cards are also available on PayPal. Follow these steps to make a purchase:
Go to PayPal and log in to your account

Open PayPal Gifts and search for a Spotify gift card

Select the value of your card

—you have three options: $10, $30, and $60

Click on

Add to Cart

if the card is for you—If the card is a gift, type the recipient's email and add a personal message (optional)
You will receive a link to the digital card shortly after the purchase via email delivery. If you can't find the gift card in your inbox, check the spam folder. 
Install the Mode Earn App and Make Money by Doing What You Love
The Mode Earn App is a free reward-based platform that can help you earn up to $600 per year in cash and other rewards! Unlike similar apps that restrict the number of tasks you can complete in exchange for points, the Mode Earn App encourages you to combine different activities that fit your daily schedule. Besides listening to music, you can accumulate redeemable points by: 
Locking your phone

Charging your device

Browsing the web

Reading the news

Checking the weather

Watching ads

Playing video games
The app will take note of your daily activities and suggest various timed deals that will get you closer to earning awesome rewards. Each offer is based on your preferences and will help you reel in extra points. 
You can rest assured that your personal data will be completely secure. The Mode Earn App is an entirely safe platform currently used by over 30 million thrifty shoppers worldwide. It has earned a 4.4-star rating on Google Play for its revolutionary technology and reliability.
Make It Rain With the Mode Earn Phone—A Revolutionary Device
Source: Mode Mobile
If you get the Mode Earn Phone, you can double your income with only four hours of active use. Combined with the Mode Earn App, the cutting-edge device can help you earn more than $1,200 per year. This unique phone comes with an advanced user interface that lets you engage in 16 different modes for earning points, such as:
Music Mode

News Mode

Surf Mode

Games Mode

Watch Mode

Lock Screen Mode
The Mode Earn Phone has outstanding specifications that enhance its performance further, including an Octa-core Cortex-A55 processor and a 4000 mAh battery. In addition, the device is compatible with all major GSM providers, such as AT&T and T-Mobile. You can get a Mode Earn Phone by:
Subscribing to the device for a $9.99 monthly fee (billed quarterly)

—You get a new phone with the latest upgrades every 18 months

Making a one-time payment of $109
You'll get a 12-month warranty for the device and a separate 6-month warranty for the battery. 
Once you're geared up and ready to make money, you'll be able to earn back your investment within months, thanks to the device's incredible earning potential. Why wait? Get the Mode Earn Phone—the only gadget that pays for itself—today!
Feature image source: Alexander Shatov
Get Free Gift Cards In Minutes