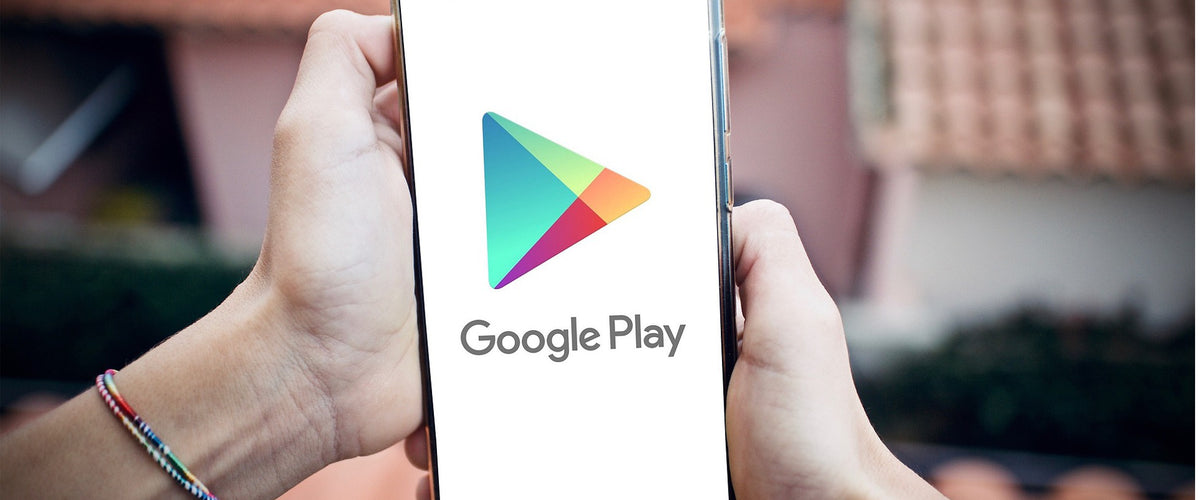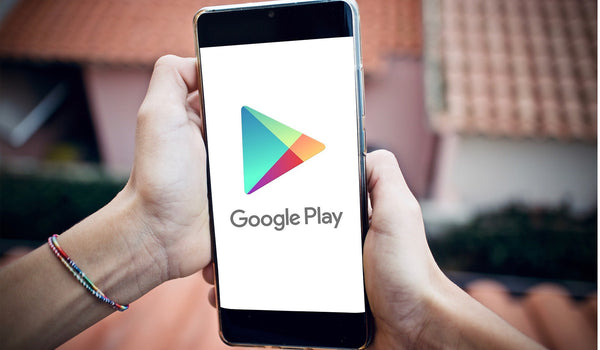 How To Get a Google Play Gift Card for Free [Updated]
Get a
Google Play Gift Card
for
Free
—Methods That Actually Work
Google Play—also branded as the Google Play store—acts as the digital storefront for different categories of media consumed on an Android device. If you're tired of bothering your bank account every time you make a purchase on the app, getting a Google Play gift card for free would be fantastic—but is it realistic?
The internet is overflowing with websites offering you free gift card codes for Google Play in exchange for participating in certain activities. Any cautious user should look into those deals and only choose the ones that are time-efficient and verified to be safe.
In this guide, we've compiled a list of all lucrative and authentic methods of earning free Google Play gift cards. We will also showcase Mode Mobile's products that help you earn a variety of free gift cards, game (and console) cards, and cash for completing everyday tasks on your smartphone.
How To Get a Google Play Gift Card
You can buy plastic Google Play gift cards from retail stores and supermarkets like Walmart and Target, while the digital ones are available on all major e-commerce websites. You can redeem your gift card at the Play Store and use your balance for purchasing:
Apps and in-app items

Games and in-game items (for Clash of Clans, Pokemon Go,

Roblox

, etc.)

Ebooks

Subscriptions (e.g., YouTube Premium)
Content and services bought on Google Play can be synced across Android, iOS, Chromecast, or web platforms by logging in to your Google account.
Source: David Grandmougin
Know that many online vendors (like Amazon) sell Google Play gift cards or promo codes that can be redeemed for Google Play Credits. If you're looking for cheap gift cards, you can even check out gift card resale and exchange websites to find suitable deals.
While paying for Google Play gift cards is a fair deal, you can also get them for free as long as you're willing to put in some effort.
Kashkick
Get cash back from Kashkick when you read emails, complete surveys, take quizzes, refer your friend, and subscribe to special promotions!
Turn Your Phone Into a Reward Bot With the Mode Earn App
The Mode Earn App is all about adding monetary value to the time you spend on your phone every day. Download the app from Google Play, and you can immediately start collecting reward points for your generic consumer habits like playing your favorite game or checking the weather. Using the Mode Earn App helps you earn over $600 a year.
The table below will give you a clear picture of how the reward mechanism works:
Mode Earn App Reward Structure

Details

How do I earn points?

Mode Mobile collaborates with many partners to award you for:

Finishing dozens of simple, time-efficient earning tasks

Participating in income-boosting offers

Accepting fun challenges (like beating a game level)

What prizes do I get?

You can redeem your points for:

Gift cards (you'll be spoilt for choice with options like Walmart, 

Amazon

, 

Target

, Sephora, 

Starbucks

, and 

eBay

, 

redeemable

 both 

online

 and at stores)

Game-based rewards (for 

Fortnite

, PUBG, 

Playstation

, Free Fire, etc.)

Cash (

PayPal transfer

)

Charity donations

Airtime

Crypto and stocks

Shopping discounts

Physical goods
The Mode Earn App has been downloaded over 30 million times and holds a stellar 4.4-star rating on Google Play. Users from all over the world enjoy its:
Safe earning environment

Numerous easy earning options

Lucrative rates

Guaranteed and issueless payouts
Install the Mode Earn App today and turn your phone into a cushy source of side cash!
Source: Google Play
Getting
Free Google Play Gift Cards and Codes
—Explained
Before diving into the methods of scoring free gift cards and codes, you should be aware of the issue with Google Play gift card code generator websites. These clickbaity websites plague the search results every time you look for free Play Store gift cards. Try using these "code generators," and they'll do nothing but lead you to pages that steal your personal and financial data in the name of human verification. Some even ask you to download malware-infected apps, so steer clear of such websites at all costs!
Currently, there are three legitimate ways to get a free Google Play gift card:
Enrolling in Google Opinion Rewards

Participating in social media giveaways

Using get-paid-to (GPT) and reward-based platforms
How Google Opinion Rewards Earns You
Free Gift Cards From Play Store
The Google Opinion Rewards is a reward-based program developed by Google that allows you to earn rewards by:
Answering surveys and polls

Writing product or location reviews
You get compensated with activated Google Play gift cards, redeemable credits, or PayPal cash, depending on the country you're in.
Refer to the Q&A table below to understand how the program works:
Question

Answer

How do I enroll in Google Opinion Rewards?

You can access Google Opinion Rewards through Android and iOS apps hosted at Google Play and App Store, respectively. All you have to do is download the app and set up an account using your Google email ID. You must then create a personalized user profile with your demographic identifiers, such as:

Age

Gender

Location

Education level

Employment status

Languages you speak

Where can I find surveys?

The app usually notifies you every time there's a survey that fits your demographic profile. You can also manually open the app several times a day to check if a new survey has been added to your dashboard. If you travel a lot, you can find more surveys by keeping your GPS on. That way, the app will pick up new questionnaires based on your location data

How does the program's monetization work?

You can earn between $0.10 to $1 for each survey, which can take from 20 seconds to a minute to complete. The minimum payout threshold is $2. The rewards have a one-year validity
Is Google Opinion Rewards Worth Enrolling In?
While using the Google Opinion Rewards app is a credible way to earn Google Play gift cards, many users have complained about the lack of surveys and earning options. On average, you qualify for a survey once or twice a week, which can help you earn about $25–$50 in a year, and that's not much given the relative time investment. Another issue is that the earning scheme tends to favor certain demographics. From what users have shared, most of the lucrative surveys are targeted toward women and teens.
Source: Shiwa ID
How To Get Google Play Gift Cards for Free
on Social Media
If you want a free Google Play gift card with no survey hassle, participating in social media giveaways is a solid option. While some giveaways work like lucky draws, most of them are transactional—you'll have to complete advertising or marketing tasks to quality, such as:
Liking or sharing a page or a post

Writing a review about a certain product

Following or subscribing to affiliate pages
You can find these giveaways by following relevant hashtags like #googleplaygiftcard, #googleplaygiftcardgiveaway, #googleplaycards, #googleplaycodes, #googleplayredeemcode, #googleplaygiftcardfree, and #googleplaygiftcardus. Some popular platforms where you can look for giveaway deals include Instagram, Reddit, Steam, and Discord. You're more likely to win one of these giveaways if you have a good social media presence. 
Earn Free Google Play Gift Cards
Using GPT and Reward-Based Platforms
Both Google Opinion Rewards and social media giveaways are unreliable when it comes to getting free gift cards. If you want a more organized and reliable way to get free Google Play gift cards, you should check out get-paid-to (GPT) platforms and reward apps. These types of platforms are mostly survey websites and gift card apps that provide more alternatives in terms of earning methods and redemption options.
Survey Websites
You'll find a host of paid survey websites that work similarly to Google Opinion Rewards. You have to share your demographic data and answer surveys you qualify for. There's rarely a shortage of available questionnaires on these platforms. 
Some popular survey websites that offer Google Play gift cards include Branded Surveys, PointsPrizes, InboxDollars, MyPoints, PointClub, and FeaturePoints. If you don't find a particular gift card or reward option on a website, go for general prizes like:
Reward-Based Apps
Reward-based apps are not limited to hosting surveys—you can use them to earn all kinds of digital rewards through a variety of tasks like gaming and shopping on your phone. It's a creative way to earn, but you should be realistic about your expectations. Ensure the platform you use:
Rewards you at a fair rate

—Many apps keep you glued to your phone, completing draining tasks all day for peanut pay. Go for apps that offer decent earning rates

Doesn't hog all your time

—Reward-based apps are supposed to be fun, but many platforms burden you with tedious, time-consuming tasks that feel like a chore
Mode Mobile offers reward-based products that value you and your time. The company brings you the Mode Earn App and the Mode Earn Phone—products that monetize the regular tasks you do on your smartphone, such as:
Streaming music

Playing games

Reading the news

Browsing the internet

Checking the news

Locking your phone
Mode Mobile's unique products seamlessly fit into your daily routine and earn you hundreds of dollars a year in cash, gift cards, prepaid Mastercards, and other rewards without extra fuss.
Source: Anaya Katlego
Level Up—The Mode Earn Phone Gets You Rewards at 2x Speed
If you want to double your rewards from the Mode Earn App, get a Mode Earn Phone. The Android-based smartphone has a pre-installed Mode Earn App that works alongside an earn-as-you-go widget—the combo helps you earn twice as much for the same tasks. That's more than $1,200 worth of supplemental income for spending time on your phone.
You get 16 earning modes with the Mode Earn Phone, including:
Games Mode

Fitness Mode

Music Mode

Charge Mode

Save Mode

Data Mode

Surf Mode

News Mode

Task Mode
Using the phone will turn many of your regular phone-based activities profitable. The device is also amped up with all the latest hardware and software specs you'd want in a high-end Android phone. The best part is that you get all this for an unbelievable price!
Source: Mode Mobile
You can choose between two options to get a Mode Earn Phone:
One-time payment of $109

Monthly subscription of $9.99—with quarterly billing
You'll be eligible for a free trial if you choose to subscribe to the phone. If you continue the subscription, you'll receive a new Mode Earn Phone every 18 months when Mode Mobile launches a new device.
The Mode Earn Phone is compatible with all major carriers. It's the only smartphone that pays its dues—you can earn back the investment in your phone within three months of completing basic earning tasks.
Making side money has never been easier—buy or subscribe to a Mode Earn Phone today and see for yourself!
Featured image source: Vic_B
Get Free Gift Cards In Minutes