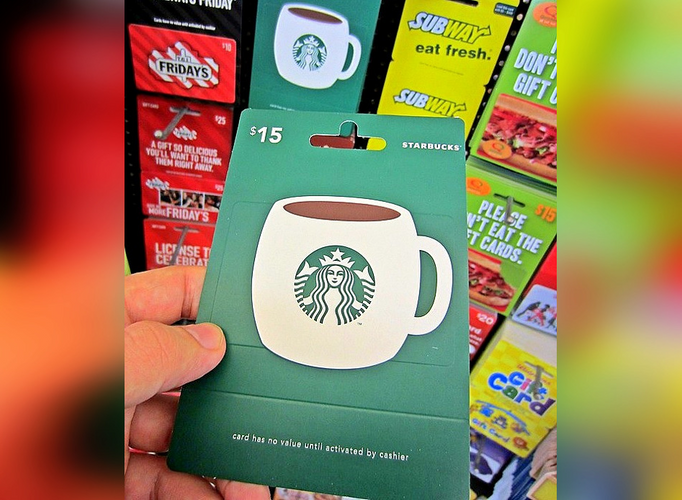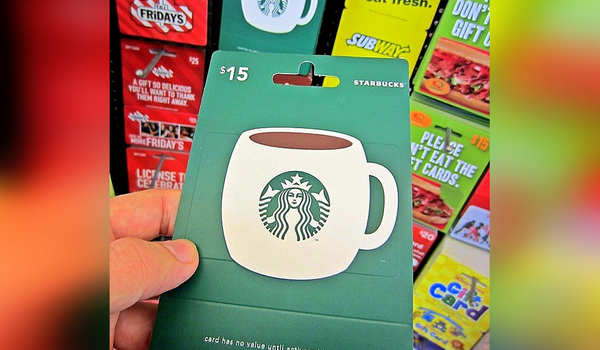 How To Get a Free Starbucks Gift Card [Updated]
Verified Ways To Get a
Free Starbucks Gift Card
A little shot of Starbucks goes a long way! It's the ultimate pick-me-up for caffeine addicts and a treat for everyone else, but buying a cup every once in a while puts a dent in your wallet. If you want a fix for your coffee cravings, a free Starbucks gift card sure sounds like the grande prize—the question is, how do you get one?
There are various legitimate ways to get free Starbucks gift cards. The problem is that not all of them are practical or time-efficient.
In this guide, you'll learn how to get a Starbucks gift card for free through different channels and figure out which one is the most suitable for you.
We'll also introduce you to Mode Mobile's reward-based products that earn you guaranteed free gift cards from Starbucks and other popular brands for doing regular tasks on your phone!
Where Can You Get a Starbucks Gift Card
—Explained
Starbucks gift cards—both plastic and digital—are in demand among shoppers, with the coffee giant generating about $3 billion worth of gift card sales over the holiday season alone! Currently, you can buy these gift cards from:
Retail brick-and-mortar

stores like Walmart

E-commerce websites like

Amazon

and

eBay

Gift card sale

and exchange websites
These sellers may occasionally offer you discounted gift cards, but you'll never get them for free. If you're on the hunt for free Starbucks gift cards, you can find them through deals offered by:
Credit card companies

Social media influencers

Survey websites

Cashback and

reward apps
Know that the nature of free gift card offers is still very much transactional. If you want to get a Starbucks gift card without paying a dime, you must be willing to invest your time and energy in completing specific tasks, ranging from easy to difficult.
Source: Jasmin Schuler
How To Win a Free Starbucks Gift Card
by Using Credit Cards
Many credit card companies offer free gift cards, cashbacks, and other rewards to their customers. These rewards are usually based on customer loyalty—to qualify, you have to:
Use one particular credit card for regular shopping, utility bill payments, etc. (you accumulate cashback or points for every purchase you make with your card)

Pay your accrued bills on time
Capital One and Chase are some of the banks that include Starbucks gift cards in their credit card reward programs. If you're not sure about the reward program on your credit card, visit the website mentioned on the card or the welcome kit it came in.
Get All the Starbucks Gift Cards You Want With Mode Mobile
If you want to earn Starbucks gift cards through simple phone-based activities, Mode Mobile has the products you need! The Mode Earn App and Mode Earn Phone let you earn supplemental income by completing daily tasks, including:
Streaming music or playing the radio

Shopping

Playing games

Reading the news

Browsing the internet

Checking the weather

Charging your phone

Tracking fitness goals

Answering surveys
Kashkick
Get cash back from Kashkick when you read emails, complete surveys, take quizzes, refer your friend, and subscribe to special promotions!
How To Find a
Starbucks Free Gift Card Offer
on Social Media
Many new startups offer gift card giveaway deals on social media to attract more customers. These giveaways are often launched in collaboration with social media influencers.
Entering giveaways shouldn't be too hard if you use social media platforms regularly. To participate in one, you may have to complete a promotional activity, such as:
Sharing a page or a post

Finding a referral

Making a short video (or a reel) on Instagram, TikTok, etc.
You can be on the lookout for giveaways by following suitable hashtags. Some high-volume hashtags for Starbucks-related giveaways include #starbucksgift, #starbucksgiftcard, #starbucksgiftcards, #starbucksgifts, #starbucksgiftcardgiveaway, and #starbucksgiftcardusa.
Source: QUI NGUYEN
How To Get a Free Starbucks Gift Card via Survey
Websites
Going on survey websites has become one of the most popular methods of earning free Starbucks and other gift cards, and for a good reason. These websites collect valuable information from customers of varying demographics and sell it to companies. The information helps companies shape their future products and services. Whenever you complete a survey hosted on an online platform, you practically receive a share of the ultimate revenue earned by the website.
The Q&A table below will help you figure out how to get a Starbucks gift card through survey websites:
Question

Answer

How do I start earning through survey websites?

Here is what the process usually looks like:

Log in or sign up to a relevant website of your choice

Create a user profile with your demographic data

Answer the suggested surveys

Collect your compensation whenever you're eligible

How will I get paid?

Survey websites usually pay you with gift cards for in-store or online use, physical checks, shop discounts, etc. Some websites that offer digital Starbucks gift cards include:

Survey Junkie

Branded Surveys

MyPoints

Is there a minimum redemption amount?

Most websites have a minimum cashout or withdrawal threshold, generally between $5–$30
Survey websites offer guaranteed rewards but may not be suitable for everybody because of:
Slow payouts

—You have to spend hours answering many surveys before you reach the minimum reward threshold

Automatic disqualifications

—You get disqualified from many lucrative surveys if your demographic background is unsuitable
How To Get Free Starbucks Gift Cards
With Apps
If you're looking for handy ways to earn a free Starbucks with no survey hassle, you should check out reward-based apps. Many apps reward you with gift cards, cash, and other items for completing different kinds of activities—but it's up to you to pick the one that suits your needs the most.
That being said, not all reward-based apps are the same—some offer you a single earning method while others give you a bundle of earning tasks to choose from.
If you're looking for apps that give you free Starbucks gift cards, you can try:
Shopping-based apps

—These apps are often e-commerce platforms that offer you cashbacks for shopping. You get an option to convert your total cashback into a Starbucks gift card, among other rewards. Examples of such apps include

Rakuten

and

Ibotta
Gaming-based apps

—Apps like

Mistplay

and

Flash Rewards

let users turn their gaming activities into rewards like:

Popular

gift cards or redemption codes

(for Starbucks, Walmart,

DoorDash

, etc.)

Prepaid cards

(from popular networks like

American Express

,

Mastercard, and Visa

)

General reward apps

—If you don't like your earning opportunities to be limited to one or two tasks, go for general reward-based apps. For example, Mode Mobile's product, the

Mode Earn App

, provides guaranteed supplemental income for completing various phone tasks
Source: Valerie Elash
Better
Latte
Than Never—Install the Mode Earn App To Get Free Gift Cards
The Mode Earn App can be downloaded for free and has a 4.4-star rating on Google Play. It has been downloaded more than 30 million times already—and it's about time you joined the squad.
Collecting rewards through the Mode Earn App is a cakewalk! There are no subscription or other fees—all you have to do is install the app, and you'll automatically start accumulating points for eligible earning tasks. You can redeem your reward points for:
Gift cards from several brands, such as:

Starbucks

Sephora

Game cards (Free Fire,

Fortnite

, Eneba, PUBG, and more)

Cryptocurrency

Stocks

Electronics and gadgets

Airtime

Charity donations
The Mode Earn App is better than other reward-based apps in every aspect as it provides:
Dozens of easy earning methods

Safe earning environment

Lucrative booster deals tailored to your activity preferences

High-earning rates and quick cashouts
Install the Mode Earn App today to get guaranteed rewards! Exploit the earning opportunities well, and you can earn up to $600 in a year—but if you want to double your rewards, the Mode Earn Phone is the product for you.
Source: Marta Filipczyk
Earn Even Faster With the Mode Earn Phone
The Mode Earn Phone is a one-of-a-kind device that lets you stack up Starbucks gift cards and other rewards throughout the year at a speedy rate. It's an Android-powered smartphone that comes with a pre-installed Mode Earn App and an earn-as-you-go widget. It doubles your rewards from the app and allows you to earn more than $1,200 in rewards of your choice through 16 earning modes:
Music Mode

Games Mode

News Mode

Surf Mode

Save Mode

Charge Mode

Lock Screen Mode

Watch Mode

Task Mode

Cash Mode

Weather Mode

Crypto Mode

Finance Mode

Data Mode

Fitness Mode
If we're talking performance, the Mode Earn Phone delivers and impresses. The latest device—the Mode Earn Phone MEP2—is compatible with all major GSM networks in the U.S. and features the following specs:
Parameter

Mode Earn Phone MEP2 Specs

Camera and build

5 MP selfie camera

Triple back camera (13MP + 2MP + 2MP with AF)

6.52-inch HD screen

Hardware

Fingerprint and face ID

128 GB storage

4000 mAh battery (with USB Type-C fast charging)

Dual SIM

Processing capacity

4 GB RAM

Octa-core processor
How Much Does a Mode Earn Phone Cost?
The Mode Earn Phone is the ultimate device for budget-conscious users. You can get your phone for a:
Single payment of $109

Monthly subscription of $9.99 (billed quarterly)—the subscription starts after a free trial
If you become a subscriber, you'll get the newest Mode Earn Phone model after 18 months.
Regardless of how you get your phone, you can always recover your investment within three months by using the available earning modes. Don't let your free coffee wait—get the Mode Earn Phone today and grab all the rewards you like!
Source: Igor Starkov
Get a Free Coffee With Starbucks Rewards
If you use Starbucks gift cards frequently, it would be beneficial for you to sign up for Starbucks Rewards online or through the company's app. Once you're registered, you can add your activated Starbucks gift cards to your account. You can then earn stars for using the gift card codes during checkouts or reloading its balance.
Currently, you can use your Starbucks Stars for the following products and services at their outlets:
Number of Starbucks Stars

Redemption Option

25

Free customization of drinks

50

Hot coffee or tea

A bakery item

150

Handcrafted drink

Parfait

Hot breakfast item

200

Salad

Protein box

Sandwich

400

Merchandise

At-home coffee
Note that these redemption options are controlled by Starbucks and can change anytime.
Featured image source: 401(K) 2012
Get Free Gift Cards In Minutes