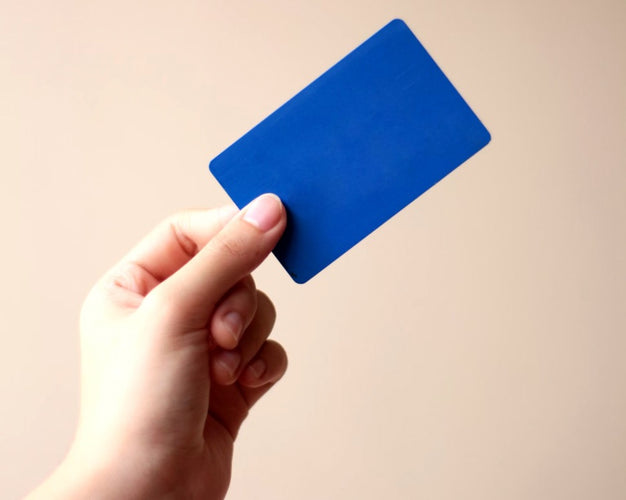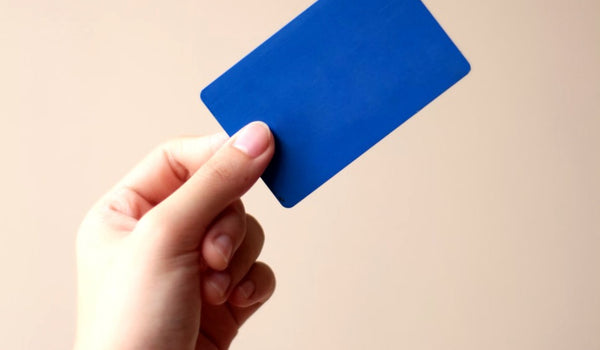 Your One-Stop Guide to Handling a Walmart Gift Card
The Hows, Whats, and Whys of a
Walmart Gift Card
—Explained
An essential part of being a smart shopper is knowing your way around gift cards. Understanding the gift card policies of big chains of hypermarkets, such as Walmart, can often get a bit messy. What can you buy with a Walmart gift card? How long can you hold on to it? How to check the balance on a Walmart gift card? Is the method different for physical and digital cards?
If you're struggling to find answers, this is the only handbook you need! Walmart gift cards are actually super-versatile and easy to use, making them one of the more popular items at giveaways of all kinds!
In this guide, we will help you:
Understand

Walmart gift card services

(buying, redeeming, checking balance, and similar)

Get an idea of the

gift card deals at Walmart

Check out some fun ways to

get them for free
What Is a Walmart Gift Card
?
A Walmart gift card is pretty much like your average stored-value card—it honors the terms and conditions specific to its retailer or issuer, in this case, Walmart Inc. According to the corporation's current policy, Walmart gift cards—both plastic and digital ones—have four primary features:
What Are the Types of Walmart Gift Cards?
Walmart doesn't specify the types of gift cards they offer, but it's a general understanding that they have basic and specialty reward cards, available in denominations of $5–$500. Here's a rundown of both types:
Basic Walmart gift cards

—They are all-purpose gift cards and can be exhausted towards a variety of purchases within the store. Besides regular purchases, Walmart also offers a unique gift card that enables an annual

Walmart+

membership for the recipient

Specialty Walmart gift cards

—These gift cards are launched due to tie-ups between Walmart and other third-party businesses that run one or more outlets with the retail giant. Unless otherwise specified, they can only be redeemed at the particular merchant mentioned on the card. When you buy a specialty gift card, you also agree to the terms and conditions rolled out by the third-party retailer.
What Specialty Gift Cards Are Available at Walmart?
According to Walmart's gift card policy, they currently sell the following specialty gift cards:
Specialty Gift Card

Special Terms

iTunes gift card

To redeem this gift card, you must:

Be over 13 years

Have a U.S. iTunes Store account

SUBWAY gift card

Walmart's SUBWAY gift card can be:

Redeemed at specific SUBWAY outlets only

Reloaded or set up online for automatic reloads

While this gift card doesn't expire, the rewards on it remain valid for 36 months only

Brinker International gift card

Gift cards offered by this dining company cannot be replaced if lost or stolen. You can call 1-888-532-6092 for balance inquiries

Regal gift card

These gift cards are available in $25 denominations and can be used like cash at Regal outlets. If the card is lost, stolen, or damaged, you can get a replacement with proof of purchase and suitable identification
What Does a Walmart Gift Card Look Like
?
As far as visuals are concerned, a basic Walmart gift card comes in the corporation's standard medium blue shade with the six-point yellow sunburst trademark. Specialty cards have their own customized designs.
Remember that Walmart also sells gift cards from other merchants and platforms like Roblox, Fortnite, Uber, and similar. These companies follow their own gift card policies, so don't confuse such purchases with Walmart-issued cards.
Where To Get Walmart Gift Cards
 

for Free—Try the Mode Earn App!
The Mode Earn App helps you rise above the ordinary by transforming your regular consumer habits into solid earning opportunities. Once you install it, you start collecting rewards doing simple activities you already use your phone for, including:
Watching videos

Tuning to radio stations (over 100,000 options)

Checking the weather

Reading the news

Charging your phone

Trying out new apps
Every time you complete these regular tasks, you get generous reward points, which can be redeemed for over $600 in killer incentives, such as:
Gift cards (we offer several options like Walmart,

 

Amazon

, Sephora, and many other retailers)

Game cards

Crypto and stocks

Airtime

Electronics
Source: JÉSHOOTS
Our App Is a Treasure Chest of Deals That'll Make Your Day!
The Mode Earn App offers you:
Fast-rate earning model

—Unlike other reward apps that steal too much time for petty pocket change, our platform values your time and allows you to get rewarded generously with little effort

Top-tier deals

—With our app, you can use time-bound offers to earn more rewards during particular periods

Customized engagement

—From watching videos to trying recommended apps, our earning tasks are based on your likes and interests

Safe experience—With over 2.6 million users, 30+ million installs, and a rating of 4.4 stars on

 

Google Play

, our app is winning people all over the world by providing a safe space for scoring risk-free incentives
Where To Buy Walmart Gift Cards—Online
and In-Store
You can buy Walmart gift cards online or in their brick-and-mortar stores. While the brick-and-mortar Walmart outlets sell plastic gift cards only, the website offers both physical and digital cards.
Besides Walmart stores, you can purchase these gift cards from:
Currently, you cannot buy Walmart gift cards on Amazon or eBay as they are competitors.
Walmart Gift Card—Redeem
and Reload Options
You can redeem your basic Walmart gift cards (physical or digital) at:
Official

Walmart website

and physical stores (unless other

restrictions

are specified, you can exhaust the balance for anything in the catalog except

other gift cards

)

Sam's Club website and physical stores (non-members have to pay a service charge of 10%)

Walmart neighborhood markets (although

grocery pickups

may not be acceptable)

Walmart

gas stations

Vudu

(for streaming videos)
Most Walmart gift cards have no registry requirements, but those worth over $249 or purchased in bulk of 25 cards (or more) need to be activated for security reasons. The activation instructions are delivered to your account email or the one you provide during checkout (for in-store purchases). If you don't receive the relevant email within 48 hours of purchase, you should reach out to Walmart's customer service.
As per current policies, a basic Walmart gift card is not reloadable. You can still use it multiple times across various transactions to exhaust its full balance.
Source: Joshua Rawson-Harris
How To Redeem a Walmart Gift Card
Refer to the table below if you're not sure how to redeem gift cards at Walmart:
Purchase Mode

Steps

Login to your account and navigate to

Gift Cards

(under the

Manage Account

tab)

Save up to five gift cards in your account—their combined value shouldn't exceed $1,000

Add products to your cart

Use the stored gift cards as the payment method during checkout

In-store

For physical cards

—swipe the card at the checkout station, and the desired amount should be deducted automatically

For eGift cards

—bring a paper copy of the card and let the cashier scan the code or enter it manually
How Do I Know if
My Walmart Gift Card Is Still Good
?
Since Walmart cards don't expire, they're good as long as they have balance on them. Here's how to check your Walmart gift card balance:
Go to Walmart's official

balance checker

Enter your gift card number and PIN
Alternatively, you can also check your Walmart gift card balance by:
Calling the store at

1-888-537-5503

Viewing your

gift card transaction history

through your online Walmart account or app (the facility may not always be available)
Never communicate your Walmart account credentials or gift card PIN with unknown callers as they are most likely scammers.
Source: Andrea Piacquadio
Tips To
Get Walmart Gift Cards for Cheap—Deals
and More
Since Walmart gift cards are expiry-proof, you can practically store them and use them at numerous associated stores like cash. You can:
Keep an eye out for discounted deals

—You'll find several gift card-trading websites that let you purchase unused

Walmart gift cards in bulk

at steep discounts

Participate in Walmart trade-ins

—If you've got an old electronic gift card lying around, you can trade them through Walmart's

Gadgets to eGift Cards

program 

Use reward apps

—Reward-based apps help you earn

free gift cards

in exchange for doing no-fuss activities like taking surveys and playing games
If you're looking for high-earning reward platforms, Mode Mobile serves you the best. Our products—the Mode Earn App and the Mode Earn Phone—are earn-as-you-go tools that let you rack up hundreds of dollars in gift cards and extra cash in a year! The best part is, we help you earn by doing regular fun stuff on your phone, like listening to music or playing your favorite game!
Claim $1,200 Worth of Deals and Cash Rewards With the Mode Earn Phone
Once you buy a Mode Earn Phone, every earning activity gives you twice as many points as the app, making it possible for you to earn $1,200+ in incentives annually! The device comes with a pre-installed Mode Earn App and has 16 earning modes in total, helping you cover the cost of the device in three months, with only four hours of usage per day.
You can get the Mode Earn Phone by opting for:
One-time payment of $109

Free trial followed by a monthly subscription of $9.99 (quarterly billing)
Source: Mode Mobile
Did we mention the newest Mode Earn Phone model is also immensely handy and super stunning to look at? Check out some of its awesome specs below:
Features

Details

Processing power

4 GB RAM

Octa-core processor

Hardware

Fingerprint and face ID

128 GB storage

4,000 mAh battery

USB type-C fast charging

Dual sim

Camera and screen

5 MP selfie camera

Triple back camera (13 MP + 2 MP + 2 MP with AF)

6.52-inch HD screen

Accessories
We also bring you a new Mode Earn Phone updated with the latest features every 18 months. If you choose our monthly subscription model, you will get a brand new device for FREE after every launch!
Featured image source: Thalia Karr
Get Free Gift Cards In Minutes