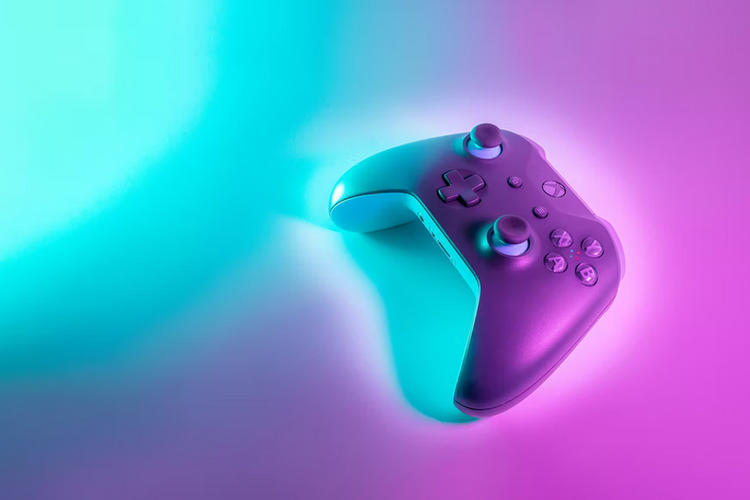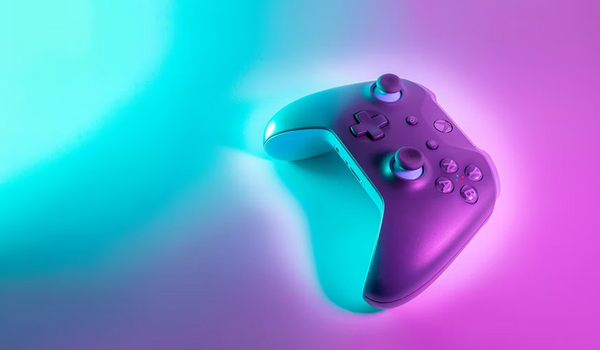 How To Get Free Steam Gift Cards
Where Can You Find
Free Steam Gift Cards
?
Steam is one of the most popular gaming platforms, with over 50,000 total entries (a number that'll likely go up by the time you finish reading this sentence). That means scoring a free gift card would be your ticket to hours and hours of playing Dota, Counter-Strike, PUBG, and other immersive multiplayer games.
In this article, we'll go over the most widespread methods of getting free Steam gift cards. We'll explain how each system works and point out what to watch out for on your thrifting quest. Finally, we'll show you how to monetize your gamer skills and earn steaming hot cash prizes by using Mode Mobile's revolutionary products!
What Is a Steam Gift Card?
A Steam gift card is your run-of-the-mill, closed-loop card. It comes with a code that can be used to put the card's value into the user's Steam Wallet—a digital wallet used for in-platform transactions. Using the card balance, you can purchase video games, credit, hardware, software, or other items available on Steam. You can choose different denominations, ranging from $5 to $100.
For more info on Steam gift cards, check out the FAQ table below:
FAQ

Answer

Does Steam issue physical gift cards as well?

Yes. If you prefer to keep the card in your actual wallet, you can get a physical version at various retail chains nationwide. Plastic Steam gift cards can also be redeemed online

You can purchase digital Steam gift cards on their official website.

Since Steam is a global gaming platform, you can also find gift cards at major retail stores around the world. Authorized issuers for U.S.-based customers include:

Sam's Club

Target

Best Buy

Walgreens

CVS

7-Eleven

Speedway

BJ's Wholesale Club

Dollar General

GameStop

Can a friend send me their Steam gift card?

Yes, your friends can share their gift cards with you if you meet a couple of basic requirements, such as:

Both players must have an individual Steam account. If you don't have one, you can set it up on the

Steam Sign Up page

You can't receive or buy a gift card from a player who isn't on your friend's list for three days minimum
Source: Mode Mobile
Mode Mobile Offers a Secure and Fun Way To Earn Free Gift Cards
Are you a gamer at heart? Mode Mobile can help you turn your favorite hobby into profit! With two complementary products—the Mode Earn App and the Mode Earn Phone—you can earn valuable prizes by playing your favorite video games. You can also incorporate other mundane activities into your money-making routine, such as:
Streaming music

Shopping

Charging your phone

Locking your screen

Watching videos

Tracking fitness goals

Reading the news
With little to no effort, you can accumulate a supplemental income by doing what you'd normally do on your phone. Mode Mobile wants you to have your cake and eat it too, which is why the company doesn't impose restrictions and impossible payout thresholds. You won't have to spend hours completing surveys to receive a nickel's worth of credit.
Source: Mode Mobile
How To Get Free Steam Gift Cards
You can get free Steam gift cards via:
Survey websites

Giveaways

Reward-based apps
Using Survey Websites
Completing online surveys in exchange for cash or other prizes is a popular method of obtaining gift cards without spending your money. If you have the time and patience, you can sign up for the following websites:
Survey Junkie

—One of the most popular platforms where you make money by taking surveys and participating in focus groups. After you sign up, you receive a $5 registration tip to get started

Inbox Dollars

—Besides taking surveys, Inbox Dollars pays you cash to watch ads and read emails. Like Survey Junkie, the website also hands out a $5 bonus to newly registered users

PrizeRebel

—With PrizeRebel, you slowly accumulate points by participating in market research or watching ads. The points are redeemable for gift cards from Steam, Amazon, Walmart, and other vendors
While survey websites may seem like easy money, keep in mind that it can take a while to collect your rewards. The cash you earn in exchange for engagement is closer to pocket change than actual income. In addition, most platforms impose a payout threshold that's challenging to reach. You'll most likely have to wait for weeks and complete dozens of surveys to receive compensation.
Entering Giveaways
If market research seems tedious, you can pursue something with less involvement, such as participating in giveaways. Many giveaway organizers include free Steam gift cards in their rewards listings, so you'll have plenty of opportunities to try your luck.
Giveaways are mostly advertised on social media. If you browse through your feed regularly, you're bound to run into sweepstake offers, especially on gaming-friendly platforms like Facebook or Twitter. You can also use specific hashtags to refine your search, e.g., #steamgiftcard, #steamgiftcards, #steamgiveaways, #steamgiftcardgiveaway, #steamgiftcardcodefree, and #steamgiftcardcontest.
Another way to keep track of the latest deals is to follow promotional or influencer accounts and forums, like the Steam giveaway subreddit. 
Before entering any competition, make sure you're eligible. In most cases, minors are banned from participation, as well as citizens without legal residency. Each giveaway is different, so remember to go over the regulations carefully.
Installing Reward-Based Apps
Reward-based apps offer more diverse earning opportunities than survey websites and better odds than giveaways. Instead of filling out questionnaires, you can pick a platform that monetizes activities you actually enjoy, like shopping or gaming. As you go through the tasks, you gain points for each achievement, which can then be redeemed for a selected prize. 
If you can't find an app that offers free Steam gift cards, you can take the roundabout way and get cash instead. Amazon gift cards are another option since they sell Steam products in their online catalog.
While reward-based apps present a creative way to make money, keep in mind that:
Earning rates are often slow

Number of weekly or daily reward-based tasks is typically restricted

Activities can be time-consuming
It's important to choose a system that won't take up too much of your time. With Mode Mobile, you'll be able to capitalize on your day-to-day activities without compromising your schedule. If you get the Mode Earn App or the Mode Earn Phone, you can accumulate amazing rewards (e.g., free gift cards, prepaid cards, game tokens, etc.) and earn some serious cash on the side.
The Mode Earn App—Make Money by Letting Off Some Steam
The Mode Earn App is an entirely free reward-based app that can help you earn up to $600 per year. All you have to do is follow your passion and make progress in a video game of your choice. Each time you level up, accept a game challenge, or complete a mission, you'll be rewarded with an appropriate amount of points.
You can then redeem the accumulated amount for a wide range of amazing prizes, such as:
| | |
| --- | --- |
| Item Type | Available Redemption Items |
| Gift card | |
| Prepaid card | |
| Game card | |
| Physical product | |
| Currency | |
The app has already been downloaded by more than 30 million users worldwide, who have recognized its money-making potential. The consistent 4.4-star rating stands as proof of the seamless user experience, the overall safety of the platform, and the success rate of the app's "earn-as-you-go" system.
Install the Mode Earn App today and get paid for your regular gaming sessions!
Source: Mode Mobile
Rake It In at Full Steam With the Mode Earn Phone
The Mode Earn Phone can help you gain a significant supplemental income of over $1,200 a year! This cutting-edge device comes with a pre-installed Mode Earn App and a built-in earn-as-you-go widget. While on the smartphone, you can take advantage of 16 different earning modes, such as:
Games Mode

Music Mode

Fitness Mode

Crypto Mode

Charge Mode

News Mode

Task Mode

Lock Screen Mode

Surf Mode
The latest model—the Mode Earn Phone MEP2—is an Android-powered device with high-performance specs. Among many top-tier features, it has an Octa-Core CPU, 4000 mAh battery with fast charging, and an expandable 128 GB storage, making it ideal for gaming! The smartphone also has built-in GSM technology and is compatible with most major carriers, including AT&T and T-Mobile.
Source: Mode Mobile
To get the Mode Earn Phone, you can:
Make a one-time payment of $109

Choose a free trial, followed by a monthly subscription of $9.99 (billed quarterly)
If you keep the subscription, you'll receive a new model every 18 months, with all major upgrades.
The best part is that the Mode Earn Phone will pay for itself! If you engage in the earning modes at least four hours per day, you will earn back your initial investment and cover the data plan cost within months. Get your own Mode Earn Phone and start making money in a secure and fun way!
What To Watch Out For When Trying To
Get Free Steam Gift Cards
When looking for ways to obtain free Steam gift cards, you should learn how to separate a good catch from a potential scam. Here are a few safety tips to keep in mind:
Don't use Steam gift card code generators

—These websites are typically created by hackers to extract personal and financial data from unsuspecting users

Steer clear from shady deals

—If you receive an email or a message saying you "won" a free Steam gift card or code, it's a scam

Don't give out your bank info

—Most survey websites and similar platforms don't require you to pay to register. If you have to submit your bank info to be able to sign up, it's a major red flag

Teach your kids to be careful

—If your kids are itching for new Steam games, teach them how to be vigilant. You should also refrain from linking any type of payment method to their accounts
Keep in mind that you can rarely get stuff on the internet for free without making any kind of effort. Use common sense—if an offer is too good to be true, it most likely is.
Featured image source: Javier Martínez
Get Free Gift Cards In Minutes