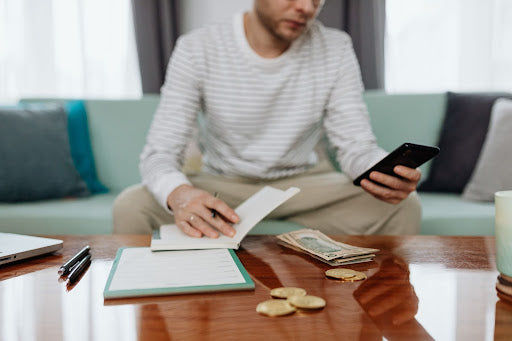 Cash App Games—All You Need To Know
Cash App Games
—Can They Earn You Real Money?
Online cash games—play-to-earn (NFT and crypto) games, casino games (solitaire, poker, bingo), as well as mobile games—have become a popular method of earning money in the last couple of years. The reason behind this is obvious—we enjoy playing games in every format, and if that can help increase our income, all the better!
While play-to-earn and casino games might not be for everyone, simple mobile games are something most of us play in our leisure time, so earning off them is typically not that difficult. What you need is a platform that enables you to earn by playing games and one where you can withdraw your earnings, such as Cash App.
In this article, we will provide all the information you need about the Cash App games and explain how they work and which ones are the best.
What Is Cash App?
The Cash App is actually a peer-to-peer (P2P) payment app that allows users to receive and send money to other users from their smartphones. Besides mobile banking, the app also offers the option of purchasing stocks and Bitcoin, and you can even file your taxes by switching to the Cash App Taxes feature. The app has a large selection of other financing features—it functions as a financial platform and an online wallet.
The most prominent services the app offers are:
Sending and receiving money

Transferring money

Investing in stock

Adding more money

Buying and trading bitcoin
But how does any of this have anything to do with playing games for cash, though? Well, once you install the app and open your account, you can start exploring ways to get money on Cash App, including playing games.
Source: Kelli McClintock
How To Get Money on the Cash App by Playing Games
Much like PayPal games, Cash App games are not actually games developed by this P2P platform—the app basically serves as a middleman. The way this works is that you start noticing advertisements for certain games while you are using the app, and the developers are counting on you to click on them.
If you choose to play a certain game promoted by the app, you will register on its website, read the terms and conditions (and probably agree to them), and start playing it. As these games are designed to bring you money, everything you earn will be deposited into your Cash App account.
Monetize Gaming the Easy Way With Mode Mobile
If you enjoy playing games and doing other phone-based activities for cash, you will love Mode Mobile.
The company enables you to earn cash and various rewards by doing what you enjoy—playing games. You can take advantage of many game-related money-earning opportunities, such as:
Trying new mobile games

Completing in-game challenges

Reaching new levels in games
Besides playing games, you can earn redeemable points by doing the following:
Locking the phone

Watching videos

Checking the weather

Reading the news

Completing surveys

Listening to music

Surfing the internet

Charging the device

Installing partner apps
Once you collect enough points, you can redeem them for hundreds to thousands of dollars worth of rewards annually. To start earning cash and collecting rewards effortlessly, download the Mode Earn App or get a Mode Earn Phone.
Source: Ketut Subiyanto
Enjoy Playing Games for Cash Using the Mode Earn App
When you install the Mode Earn App, it runs in the background and monitors your phone behavior. Whenever you complete a reward-bringing activity (e.g., reach a new level, beat a game boss, etc.), the app will allocate points to your account. The reason why so many users love the Mode Earn App is the fact that it offers a wide selection of reward-bringing activities—if you get tired of playing games, you can play the radio and lock the phone (both of which grant you points).
You can redeem collected points for gift cards, products, or straight cash worth up to $600 a year.
One of the biggest advantages of the Mode Earn App is its reliability. The app has been downloaded over 30 million times from all over the globe and holds a superb rating of 4.4 out of 5 stars on Google Play.
Millions of users praise the app for:
A wide offer of tasks with a high earning rate

Booster offers that increase earnings

Quick and smooth payouts

A risk- and stress-free earning experience
Install the Mode Earn App and start making money from everyday phone use.
Source: Mode Mobile
What Are the
Best Cash App Games
?
As established, Cash App games do not exist—Cash App is a financial service connected to certain gaming platforms and apps. Keep that in mind so you can stay clear of scammers.
The fact that there are no Cash App games as such doesn't mean you cannot monetize your favorite pastime and get paid through your Cash App account. To do that, you need to pick a reward-based platform or app that enables Cash App withdrawals.
Some of the most popular and reliable platforms that meet the criteria are:
InboxDollars

Swagbucks

Mistplay

Solitaire Cube

Blackout Bingo
InboxDollars
InboxDollars is one of the oldest GPT (get-paid-to) websites. It enables users to earn redeemable points by doing various activities, such as completing surveys, reading emails, and playing games.
Games the app offers range from action through world-building to card games. Some of the most popular games you can find on the platform are:
Casino

Bingo Blitz

Wheel of Fortune
Swagbucks
Swagbucks works in a similar way as InboxDollars—you earn money by doing various tasks on your phone, one of which is playing games. Completing certain activities earns you points called Swag Bucks, which you can later redeem for money and withdraw to your Cash App or PayPal account.
Some of the games you can play on the platform include:
Solitaire Grand Harvest

Mahjongg Dimensions

Alu's Revenge
Mistplay
Mistplay is a game-based app that lets you collect redeemable points for playing games. The platform offers a wide selection of games that can earn you money, from building virtual farms to playing solitaire.
When you collect a sufficient amount of points, you can exchange them and make a deposit to your Cash App account.
Solitaire Cube
Solitaire Cube is one of the most popular online solitaire games on the market. To earn money through this game, you need to challenge other players or have them challenge you to compete in virtual tournaments.
Winning a tournament earns you points you can later redeem for different prizes or money that you can deposit into your Cash App account.
Blackout Bingo
What's great about the Blackout Bingo app is the fact that you get to compete with players all around the world. Who you get to compete with depends solely on your skill level. To win a game of bingo, you need to have the most points in a 90-second round.
Winning games gets you redeemable points. Once you're ready to cash them out, you can do that using your Cash App account.
TODAY get a FREE stock and $15!💰
Get 1 FREE stock worth up to $225 + a $15 Mode MasterCard after you sign up for Robinhood and fund your account with at least $1!
Cash App Games
—How Do You Actually Earn Money?
There are two ways these platforms are able to pay you for playing games—check the table below for clarification:
Ways You Earn by Playing Games on Apps

Details

Ad views and clicks

Game hosting apps that pay you to play typically include advertisements that usually:

Stay on top of the screen during a game

Play when you open the app

Play before the game starts

Ad companies pay these apps to show their ads, and players receive a portion of the earnings

In-app purchases

Some platforms aren't completely free but require buy-ins to play the games. This is usually the case when the game in question holds tournaments, and the winner takes home a cash prize or a different reward. To be able to provide the prize, apps require players to pay an entrance fee
How you'll get paid depends on the platform, but it's usually through Cash App, PayPal, Apple Pay, or Google Pay deposits or with debit and prepaid cards.
Get a Mode Earn Phone and Earn Even More Side Income
Want to earn a supplemental income of over $1,200 a year? Consider getting a Mode Earn Phone.
The Mode Earn Phone is the first-ever mobile device built to pay for itself. It comes with the pre-installed Mode Earn App and a built-in earn-as-you-go widget that allows easy access to 16 different money-making modes:
Games Mode

Fitness Mode

News Mode

Data Mode

Cash Mode

Charge Mode

Surf Mode

Crypto Mode

Weather Mode

Share Mode

Watch Mode

Task Mode

Music Mode

Save Mode

Lock Screen Mode

Finance Mode
The device comes with impressive specs, making it good enough to replace your old phone entirely. Mode Mobile releases a new, upgraded device every 18 months. The current model—Mode Earn Phone MEP2—has the following specs:
Android OS 11

6.52-inch HD+ touchscreen

Octa-Core ARM Cortex

Face and fingerprint ID unlock

Triple lens-back camera (13MP + 2MP + 2MP)

5MP front camera
Source: Mode Mobile
How Much Does a Mode Earn Phone Cost?
You can get a Mode Earn Phone by choosing one of the two payment options available:
Buy the device

—make a one-time purchase of $109

Subscribe to the phone

—pay a monthly fee of $9.99 (billed quarterly) after a free trial month
If you choose the latter, you will receive a brand new model when it's released (every 18 months) for as long as you keep your subscription going.
Getting a Mode Earn Phone is a risk-free investment—most users earn back the initial cost within two to three months of moderate use.
Start making thousands of dollars annually in side income by doing what you enjoy—buy or subscribe to the Mode Earn Phone today!
Featured image source: Karolina Grabowska
Get Free Gift Cards In Minutes