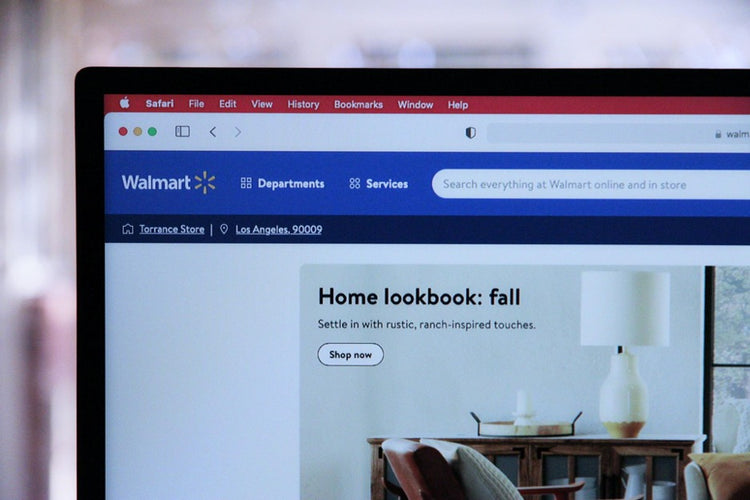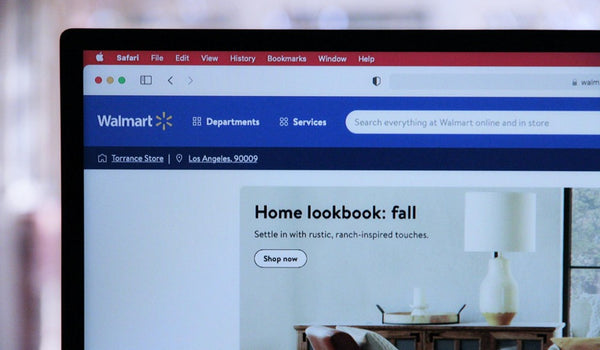 How To Get a Free Walmart Gift Card—Explained
A Complete Guide to Earning a
Free Walmart Gift Card
Walmart is one of the most affordable superstores with an immense selection of products on offer. Still, regular shopping sprees can have a considerable cumulative impact on your budget, regardless of the reasonable prices.
A Walmart gift card is a way to alleviate that strain and save a few bucks. You can use it online and for in-store purchases, which is super convenient.
The problem is that, unless someone gives you a Walmart gift card as a present, you still have to buy it—and that doesn't help you save money. Since birthdays and Christmases are only so often, you need an alternative way to get a free Walmart gift card.
This article will show you all the methods you can use to get Walmart gift cards and other consumer perks. You will also learn how to take advantage of Mode Mobile's products to earn supplemental income and get free gift cards you can use online and in stores by completing simple and fun activities on your phone!
Kashkick
Get cash back from Kashkick when you read emails, complete surveys, take quizzes, refer your friend, and subscribe to special promotions!
Win
Free Walmart Gift Cards
by Taking Advantage of Walmart's Reward System
Source: Greta Hoffman
Walmart has a few reward programs that allow its customers to earn gift cards and other consumer benefits and save some money. The only trouble is that these programs function on the "spend money to make money" principle. If you are a frequent shopper at Walmart, though, these incentives pay off.
To take advantage of Walmart's reward system, you can choose one of the following options:
Apply for the

Capital One Walmart Rewards Card

Sign up for the

Walmart MoneyCard

Trade your old electronics via the

Walmart CExchange

program
Capital One Walmart Rewards Card
The Capital One Walmart Rewards Card is a credit card that allows you to earn up to 5% back on purchases. With this card, you will get 5% cashback when shopping at Walmart.com (even if you use the pickup and delivery services). It provides 2% cashback for shopping at Walmart stores and gas stations, as well as spending in restaurants and on travels. You also get 1% cashback at any place that accepts MasterCard.
Walmart currently has an introductory offer that allows you to get 5% cashback for the first 12 months of shopping at Walmart. The only requirement is to use your Capital One Walmart Rewards Card via Walmart Pay to cover your shopping expenses.
By using a Capital One Walmart Rewards Card, you collect rewards and cashback, which you can redeem in several ways:
Get cash

—Apply rewards as a statement credit or get a check for a specific amount

Obtain gift cards

—Get a Walmart gift card or a gift card from another retailer

Cover a purchase

—Use your rewards during checkout the next time you shop on Walmart.com

Use rewards for travel

—Book a trip via

Capital One Travel

and use the rewards or the combination of a credit card and rewards to cover the cost of hotel bookings, flights, car rentals, and more
Walmart MoneyCard
The Walmart MoneyCard is a debit card that allows you to earn up to 3% cashback for purchases on Walmart.com, at Walmart stores, and at Walmart gas stations. At the end of the reward year, up to $75 can be credited to your card balance—depending on how much you used this card.
With this card, you also get a free savings account that grants you a 2% interest rate. You must install the MoneyCard app to be able to transfer the funds to the savings account. When you deposit money into your savings account via the MoneyCard app, you will automatically enter a competition to win a $1,000 prize and 999 other prizes every month—including a Walmart gift card.
Using the Walmart MoneyCard comes with a monthly fee, but you can waive it if you deposit $500 every month.
Walmart's Trade-In Program
Walmart has a trade-in program called CExchange. It allows you to trade your old electronics for free Walmart gift cards. The devices you can trade are:
Cell phones

Tablets

Games consoles

Voice speakers

Laptops

MP3 players

Smartwatches
The way this program works is simple—you need to take the following steps:
Get an offer

—Enter the info about the device you want to trade, specify that it's in mint condition, and find out how much you can get for it

Ship the item to CExchange

—CExchange will send a prepaid shipping label to your email. You can use it to ship the item with FedEx Ground free of charge 

Get an eGift card

—CExchange will evaluate your device once more upon receiving it. If their appraisal matches the initial estimate, you will get a confirmation email, and your payment will arrive within 2–4 weeks. You will receive a Walmart eGift card with the same value as the device you traded in
Earn Walmart Gift Cards
 

the Easy Way With Mode Mobile
Source: ROMAN ODINTSOV
Mode Mobile is a company that lets budget-conscious people worldwide make supplemental income. Unlike many others, our company's products reward users for completing multiple activities—even charging their phones or listening to music.
Other activities you can do to collect points are:
Watch videos

Read the news

Play video games

Respond to surveys

Surf the internet

Check the weather

Lock the phone
By using your phone daily, you will collect points you can redeem for a Walmart gift card, as well as many other free gift cards and rewards, such as cash, physical items, cryptocurrency, stocks, and airtime. You can get into the Mode Mobile reward program in two ways:
Mode Earn App—A Platform That Ticks All the Boxes
The Mode Earn App is available wherever you are and compatible with any Android device you may own. It's completely free to install and has:
Over 30,000,000 users

A 4.4-star rating on Google Play

More than 2.6 million reviews
When you install our app, you will be able to earn up to $600 a year in reward points that you can redeem for free gift cards or other goodies—all while performing everyday tasks on your phone!
Download the Mode Earn App from Google Play and slide your way to a free Walmart gift card!
Mode Earn Phone Enables You To Earn Even More Rewards
If you buy or subscribe to a Mode Earn Phone, you'll be able to earn even more than with the app alone. Every activity you complete on the Mode Earn Phone brings you twice as many reward points as the app does when installed on any other device—meaning you can earn over $1,200 a year!
Source: Mode Mobile
You can get your device in two ways:
Start a free trial

—Cover only the shipping fees and then pay a monthly subscription of $9.99, billed quarterly

Make a one-off payment

—Buy the phone for $109
Whichever option you choose, you'll be able to earn back your investment (phone and data plan purchase cost) in no more than a few months.
Apart from earning you supplemental income, the Mode Earn Phone features amazing specs that can measure up to those of any new, cutting-edge phones available today. Subscribe to or buy the Mode Earn Phone and get a high-end device with:
6.52" HD screen

128GB Storage + 4GB RAM memory

Octa-Core ARM Cortex

Triple-lens camera (13MP + 2MP + 2MP) + 5MP selfie camera

Android 11
The quality of our phone will make you ditch your old device entirely and start using Mode Earn Phone regularly!
Use Cashback Apps and Websites To
Win Walmart Gift Cards
Source: Liza Summer
You can find many cashback apps and websites that give you coupons or rebates on purchases. Note that there is not a lot of money at play with these apps—they function on a "penny saved is a penny earned" basis, promoting the money-saving frame of mind.
Check out the table below to see some of the most popular cashback apps:
| | |
| --- | --- |
| Cashback App | Description |
| Rakuten | It lets you receive up to 40% cashback, which you can convert into free Walmart gift cards. When you sign up, you immediately receive a $10 welcome bonus that you can redeem for a Walmart gift card |
| Fetch Rewards | You can use this app to scan your grocery receipts and collect rewards. The app will identify products you can get points for, and once you collect enough, you can redeem them for a Walmart gift card |
| BeFrugal | BeFrugal alerts you whenever you visit an online retailer that offers coupons or cashback. You can get up to 40% cashback that you can redeem for Walmart gift cards. You also get a $10 welcome bonus when you sign up |
| Ibotta | To take advantage of this popular cashback app, you need to choose the store where you plan to shop, select the items you want to buy, and then submit proof of purchase. The app will calculate how much cashback you can get—which you can later redeem for a Walmart gift card |
How To Get Free Walmart Gift Cards
With Reward-Based Gift Card Apps
Besides apps and websites that provide cashback on certain purchases, you can also try free gift card apps. These apps reward you with redeemable points whenever you complete a specific task on your phone. Once you collect a certain number of reward points, you can redeem them for a Walmart (or another) gift card.
The activities you have to perform depend on the app you use and typically include:
Watching videos

Taking part in surveys

Playing games

Downloading other apps
While there are many apps like this, you should choose carefully because many are unreliable.
Qualities of a Reliable Gift Card App
When picking a gift card app to download, your primary concern should be security. To determine the legitimacy of an app you are considering, pay attention to the following:
The number of users

—A handful of users is not a good signal

Rating

—You want an app with high ratings and many positive reviews
Once you have established that the app is legit, you should also check its profitability. Many gift card apps offer reward points for performing only one or two activities. If you want to ensure more gains, you should pick an app that allows you to collect points for completing many different tasks. A good indicator would be the number of different companies the app has partnered with—more companies means more reward-based activities to choose from.
Featured image source: Marques Thomas
Get Free Gift Cards In Minutes