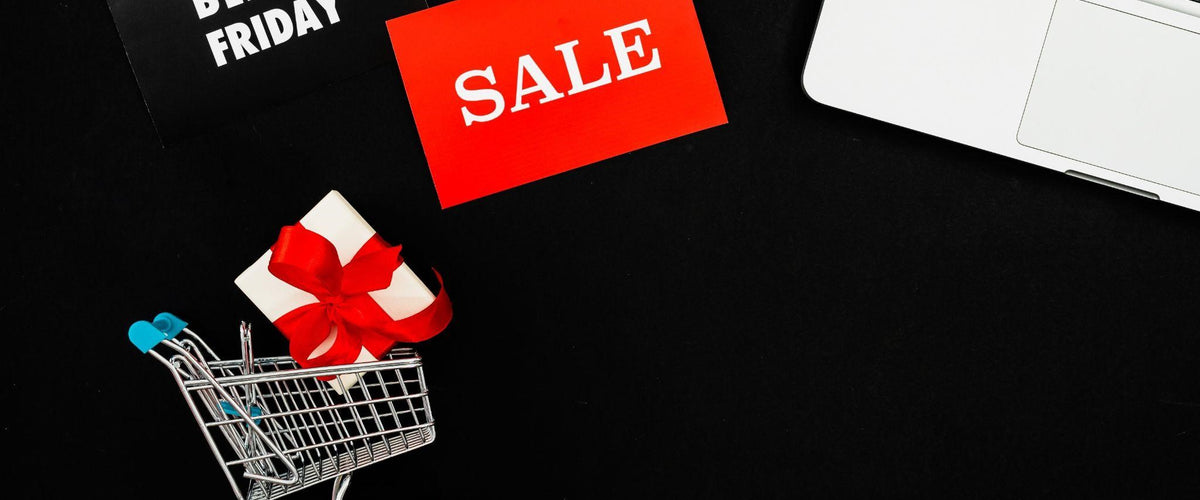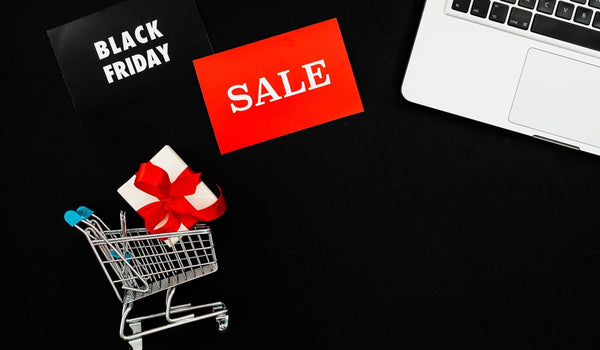 How To Redeem a Gift Card—A Brief Guide
How To Earn and Redeem a Gift Card for Free
Everybody loves gift cards. They let you browse stores more freely, knowing that you won't spend your actual money on an item that you like and pick something more expensive while remaining budget-conscious. 
If you received one for the first time, you might have a whole load of questions. What do you do when you get a gift card? Who should you talk to if you want to spend it in a specific store? How do you use it online? In this article, we'll show you how to redeem a gift card—both online and offline—and give you examples of how major platforms go about it. We'll also explain how you can turn reward points from gift card apps into redeemable free gift cards.
How To Get a Free Gift Card With Mode Mobile
Thankfully, you no longer have to wait for your birthday to receive a free gift card. Thanks to Mode Mobile, you can now start earning gift cards yourself without going out of your way for it—all you need to do is use your phone.
Unlike other apps that offer only a few modes, the Mode Earn App boasts 16+ modes/activities that help you collect reward points you can turn into gift cards, cash, products, cryptocurrency, in-game rewards, and much more. Some of the activities that can bring you points include:
Surfing the internet

Charging your phone

Installing partner apps

Taking timed deals

Listening to music

Locking your phone

Checking the weather

Reading news articles

Watching ads

Playing mobile games

Completing surveys
Using the Mode Earn App To Get Free Gift Cards
Source: Mode Mobile
With the Mode Earn App, your everyday phone use will let you collect up to $600 every year in reward points that you can exchange for gift cards or straight cash. Once you install the app, it will run in the background and measure your activity. When you do something that the app awards, reward points will be automatically added to your balance.
What makes this app stand out is the number of activities you can complete to get rewarded. Some of them are common (like completing surveys), while some are unique—for example, the Mode Earn App is the first one to pay users for listening to music!
Besides providing amazing opportunities for earning supplemental income, the Mode Earn App represents one of the most highly-respected gift card apps on the market. more than 2.6 million reviews users have left reviews for it on the Google Play Store, grading the app with 4.4/5 stars.
You can download the Mode Earn App from the Google Play Store for free and join over 30 million users worldwide who earn supplemental income without breaking a sweat! 
Get the Mode Earn Phone and Double Your Rewards
Mode Mobile also offers a smartphone you can get for free—all you need to do is cover the $9.99 shipping fee. The device comes with the preinstalled Mode Earn App and has the same features but offers twice as many rewards.
You can subscribe to the Mode Earn Phone by choosing one of the purchasing options:
Free plan

 

with a monthly subscription fee of $9.99, billed quarterly
One-time payment of $109
Aside from the money-making benefits, the device comes with impressive specs as well, so you can use it as your regular mobile phone and gather supplemental income more easily and quickly.
Take a look at what you gain by getting the Mode Phone:
Benefits of the Mode Phone

Mode Phone 2022 Specs

Earning $1,200 and more per year

Getting:

12-month warranty for the phone

6-month warranty for the battery

New, updated phone every 12 months

Receiving 50% more rewards for the same activities using the pre-installed Mode Earn App

Octa-Core ARM Cortex

4,000-mAh battery

Android 11

6.52'' HD screen

Fingerprint and Face ID unlock

Triple-lens camera—13MP + 2MP + 2MP

128GB storage

5MP selfie camera

Dual SIM slots
How To Redeem a Gift Card
in Store
Redeeming a gift card in a brick-and-mortar store is straightforward. You should go about your shopping as you always do. In the end, when you're at a cash register, you need to hand over the gift card to the clerk so that they can scan it or type in the information from it.
If you have an e-gift card, you need to share the gift code with the clerk.
It's advisable to approach an employee before picking out products to see if your gift card is viable. This is especially helpful if you're not sure how much your card is worth.
How To
Redeem Gift Cards
Online
Most online stores and retailers function the same way when it comes to the gift card redemption procedure.
You should go about your online shopping the same way as always. Once you find the products you want to buy by browsing the web store, you need to go to your shopping cart and find a gift card section. It usually shows up as an empty text field where you should type in your code. Alternatively, there is a button that will redirect you to the gift card redemption page. All you need to do is copy or type in the redeem code where indicated. The total fee will automatically decrease for the amount available on your gift card.
Where Is the Code on a Gift Card?
A gift card can be:
Electronic

—A digital-only form containing a redeem code that you can get via email or an app

Physical

—A plastic card you can receive from a specific retailer or company
Finding a gift code on e-gift cards is quite simple—it will be included in the email or text message you receive after purchasing the card. As for physical cards, the code is usually located under the barcode or a scratchable covering on the card.
How To Redeem a Gift Card
on Different Platforms
The usual gift card redemption procedure involves creating (or logging in to) a user account, choosing the products you want, going to a redemption page, and typing in your gift card information.
Most e-commerce websites allow you to cash in your gift card at the checkout, but that is not always the case, especially with platforms that are not online retailers. In such situations, you need to follow individual instructions by the platform you use.
We'll show you what the redemption process looks like on some major platforms, including:
Google Play Store

App Store

Microsoft
Source: Mode Mobile
Amazon Gift Card Redemption
Amazon turns the funds from your gift card into credits you can use for making purchases on the platform, which means you must use the card before you start picking the products you want to buy. You do this by using either your PC or a mobile device.
To redeem an Amazon gift card on desktop, you need to:
Go to the

Amazon website

and sign in

Choose the

Account

option right under

Hello

and select

Account

from the drop-down menu

 

Select the

Your Payments

option (you can skip the first three steps by using the

Redeem a Gift Card

link)

Choose

Amazon Gift Card

Click on

Redeem a Gift Card

and enter your gift card information

Press

Apply to Your Balance
If you are using your mobile phone, you need to take the following steps:
Open the app 

Log in and tap

Hello

to navigate through the menu

Select the

Payments

option and then tap

Your Payments

Tap

Amazon Gift Card

Click on

Redeem a Gift Card

Enter your gift card number and PIN code

Tap

Apply to Your Balance
Google Play Store Gift Card Redemption
Google offers discounts for paid apps. When you redeem a Play Store gift card, the funds will go to your account balance, and you can use them during your next purchase. The process is simple—all you should do is:
Open the Google Play app on your smartphone

Tap the profile icon in the top-right corner

Tap

Payments & Subscriptions

Select

Redeem Gift Code

Enter your code
You can also do it on your PC by visiting Google Play's website and repeating the steps above.
App Store Gift Card Redemption
Similarly to Google, Apple offers gift cards for its App Store. To redeem an App Store gift card, you need to:
Open the App Store on your Apple device

Press your avatar or sign in with your Apple ID

Tap

Redeem Gift Card or Code

Tap

Use Camera

and follow on-screen instructions

Select

Done
If you're struggling with following the prompts, you can also redeem the card manually by choosing the "You can also enter your code manually" option.
Microsoft Gift Card Redemption
Microsoft gift cards can be used for a wide range of products and services, such as:
Microsoft Store apps

Xbox games

PC games

Movies

TV shows

Microsoft Surface accessories

Office product key
You can redeem a card by visiting the Redeem section on the Microsoft website and inputting the code in the designated field. You can also do it in the Microsoft Store app by following the prompts below:
Open the app

Click on

See more

Select

Redeem a Code

Enter the gift card code

Click

Redeem
How To Use Gift Cards
for Games
Source: Mode Mobile
Online stores and platforms are not the only ones that offer gift cards. Many online gaming communities offer them to players, who can turn the available funds into various in-game currencies. These can be used for buying skins, unlocking new maps, increasing game stats, and much more.
To redeem these cards, you need to follow the instructions given by the developer company. You can usually use them within the game or on the developer's website.
Examples of Gaming Gift Card Redemption Procedures
To understand the redemption of gaming gift cards better, see the examples in the table below:
Video Game

How To Redeem a Gift Card

Log in to your account

Go to the

Roblox Gift Card Redemption

page

Enter your gift card PIN code

Click

Redeem

OR

Go to the

Robux

or

Membership

page

Pick the item you want to purchase

Select the

Redeem Roblox Card

option from the payment type box

Tap

Continue

Enter your gift card PIN code and click

Redeem

Click

Submit Order

PC, Switch, and Android users:

Visit the

Epic Games official website

Log in to your Epic Account

Select

V-Bucks Card

from the drop-down menu in the top-right corner

Tap the

Get Started

button

Enter the PIN code from the back of your V-Bucks gift card and hit

Next

Pick the platform you use

Click

Confirm

Console users:

Go to the Microsoft or

PlayStation Store

website

Sign in with the account linked to your Epic Account

Enter the

redeem code

Hit

Confirm

Call of Duty

PC users:

Visit the

Call of Duty redeem section

Log in to your account

Copy the redeem code

Hit

Submit

Mobile users:

Visit the

Redemption Center

Enter your User ID and redeem code

Press

Submit
More Guides That Will Help You Get Your Cash Back
Looking for more ways to get cashback? Check out the guides we have on gift cards from Amazon, Fortnite, Roblox, and others:
Featured image source: Karolina Grabowska
Get Free Gift Cards In Minutes