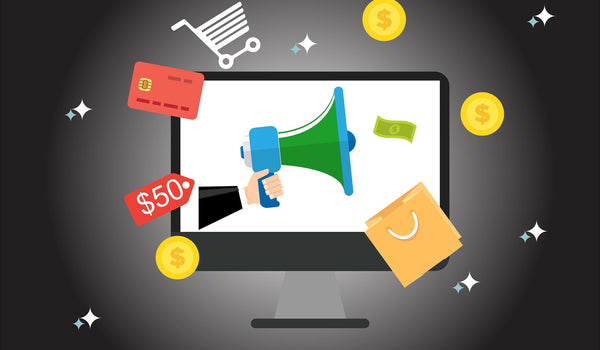 How To Use Gift Cards Online [Explained]
How To Use Gift Cards Online—A Guide to Saving Money
When the internet arrived, virtually every aspect of our lives changed, from the way we interact with people to the way we process information. The same happened with our purchasing habits.
It didn't take long for companies to start selling their products and services online. Soon after, digital free gift cards became ever-present, not only from online stores such as Amazon, but popular games like Roblox and Fortnite jumped on the bandwagon as well.
In this article, we'll explain how to use gift cards online and show you how to get them for free with Mode Mobile.
Earn an easy $4 TODAY!💸
Take full control of your subscriptions. Earn a $4 Mode MasterCard when you sign up and link your bank account to Rocket Money!
How To Use a Gift Card Online
Gift cards usually come in one of the following forms:
Physical gift cards

—You receive a plastic card that you hand in at the checkout in a brick-and-mortar store, gas station, or another type of business

Online gift cards

—Also called e-gift cards, these cards are basically a passcode. You receive a number (i.e., a code) that you type in on a company's website to reduce your purchase fee
Physical gift cards are more popular as a substitute for a present, but if you're looking for a free card for yourself to shop online, e-gift cards are the way to go. 
Most retailers offer physical cards with a barcode that allows you to use the card online. Still, e-gift cards come with certain advantages:
You can't lose an online gift card and make yourself unable to

redeem the reward

E-gift cards allow you to make a purchase without sharing your credit card information

You can store them in a mobile wallet app, such as PayPal or Venmo

Most stores and restaurants allow you to use online gift cards
How To Pay With a Gift Card Online
When you're looking to use your gift card online, you should first know what type of card you have and where it is redeemable. Check out the difference between three basic types:
| | | |
| --- | --- | --- |
| Types of Online Gift Cards | Distinction | Where You Can Redeem Them |
| Open-loop cards | These are tied to your credit card type (for instance, American Express or Visa) | In any store or business that lets you make a purchase with the credit card type. They are usually available for multiple purchases |
| Closed-loop cards | These e-gift cards are issued by a specific business | Only in the store/company that issued the card. Usually, they are usable for one purchase only |
| Multi-store cards | They come from specific brands | If a brand issues the card (for instance, Nike), you can use the card in any store that sells Nike articles and with which the manufacturer has an agreement |
Once you have a gift card, and it's time to exchange it for free items or a discount, you can start shopping online. You will use your gift card at the end of your shopping, i.e., during the checkout.
When you go to your shopping cart, before confirming the purchase, all retailers have a field where you can copy your gift card/promo code and get a percentage off. Once you type in the code, your total fee will automatically decrease.
TODAY get a FREE stock and $15!💰
Get 1 FREE stock worth up to $225 + a $15 Mode MasterCard after you sign up for Robinhood and fund your account with at least $1!
How To Use Non-Retailer Cards Online
If you have a gift card for a company that's not focused on selling products or services, you should read the company's instructions for gift card redemption. For instance, many games and gaming platforms, such as Roblox, Fortnite, and Call of Duty, have in-game purchases for which they offer discount gift cards.
You can exchange your gift card either for in-game currency or directly for an item you intend to buy. Game developers always provide instructions as to where you can find and redeem your card. The information you need usually consists of the gift card code and your user ID.
Earn Free Gift Cards Fast With Mode Mobile
Mode Mobile allows budget-conscious consumers to find additional sources of revenue through their everyday phone use. To earn money with Mode Mobile, you can either download the Mode Earn App or get a Mode Earn Phone—complementary products dedicated to helping users gain supplemental income.
Mode Mobile encompasses all major methods of earning reward points and adds new ones. For instance, the Mode Earn App is the first app that pays you for unlocking your phone or charging the device!
Take a look at some of the money-bringing tasks that help you gain points and check out what you can get for them:
Point-Rewarding Activities

Reward Points Redeemable As

Reading news articles

Installing partner apps

Playing mobile games

Charging the phone

Completing surveys

Locking the device

Watching ads

Checking the weather

Listening to music

Taking timed deals

Surfing the internet

Gift cards

Products

Cryptocurrency

Cash

In-game rewards

Stocks
How To Use the Mode Earn App
Source: Mode Mobile
If you want to start earning supplemental income, you can do so by downloading the app from the Google Play Store for free.
Once you have the app, all you need to do is use your phone. The app will run in the background and award you points every time you complete an activity. You can use the app's Boost section to check out what activities bring in extra profit during a certain period.
With the app installed on your phone, you'll be able to:
Earn up to $600 a year

Gain supplemental income through everyday activities like charging your phone

Get rewards by listening to music, watching videos, reading the news, or playing games

Redeem your rewards for gift cards, physical goods, or cash
Why You Should Get a Mode Earn Phone
While the app itself offers great rewards, opting to get the Mode Earn Phone will help you earn them faster. With the Mode Earn Phone, you will be able to:
Earn $1,200 and more per year

Earn money for everyday activities in over 16 modes—game mode, music mode, save mode, etc.

Receive twice as many points per action as with the app alone
You can subscribe to or buy a Mode Earn Phone by selecting one of the following payment methods:
Choose our Free Trial option and pay $9.99 each month

—billed quarterly

Make a one-time payment of $109
Thanks to the Mode Earn Phone's specs—Octa-Core ARM Cortex, 128GB storage, 1.6Ghz chip—you'll be able to replace your regular phone with this one and not worry about having to use two devices.
Our phone comes with a 12-month warranty and an additional 6-month warranty for the battery. Since Mode Mobile comes out with an updated model every year, you'll get a new Mode Earn Phone for free if you're on a subscription plan.
Online Gift Cards—Where Do They Come From?
When it comes to physical gift cards, in most cases, they are given by retail stores to their customers to ensure they come back and make a future purchase. As for online gift cards, stores and companies don't have direct contact with you, so issuing these cards works a bit differently.
The main reasons why online gift cards exist are as follows:
To increase brand awareness

To gather customer information
With the rise of online marketing and sales, retailers are no longer restricted to people living in their vicinity. Now, they can use social media and other digital channels of communication to attract new customers, which is why they issue e-gift cards.
Another reason is gathering customer information. In this case, free gift cards are a form of payment for processing data. You can complete a survey about products/services, which allows companies to learn about the market and define their marketing strategy. In return, you receive a gift card you can redeem on their website.
How To Get Gift Cards for Free
Source: Mode Mobile
As people seek bargains online, many app developers and marketing managers see it as an opportunity to create free gift card apps and competitions where users get rewarded for completing activities. While some competitions are tied to social media platforms (e.g., giveaways), most activities are available on gift card apps.
Some apps focus on only certain activities (for instance, completing surveys), while others are more versatile. If you want to maximize the amount of money you make, you should go for an app that covers all the bases so that you don't have to use multiple apps to achieve the same result.
Some of the most common activities include:
Completing surveys

Playing video games

Watching ads
There are also plenty of free gift card apps out there that offer you to combine several different activities and earn more rewards by completing them—but first, you must get educated on how to choose a reputable one.
Completing Surveys
Surveys allow companies to do market research and find out about the habits and opinions of their ideal customer. Since this is an important element in formulating their marketing strategy, they offer free gift cards to those who complete the survey.
The amount of money you receive on the gift card from completing a survey depends on how long the questionnaire is and how much you match their target audience.
Kashkick
Get cash back from Kashkick when you read emails, complete surveys, take quizzes, refer your friend, and subscribe to special promotions!
Playing Video Games
Some reward-based apps allow you to collect reward points by playing video games on your phone. If you're into mobile games, this is a great way to earn some money while doing what you already do as a hobby. Reward points are awarded for:
Installing the game

Amassing playtime

Completing in-game tasks and quests

Reaching a certain level
Watching Ads
Many apps offer you reward points for watching video ads as they earn money every time you see an ad. With reward points, app developers give something back to you. From your point of view, it's simple—watch an ad, get points for it.
Using Free Gift Card Apps
Free gift card apps are sort of an aggregate of various methods. They allow you to complete multiple activities (such as taking surveys and playing video games) and earn reward points in return. You can then use these points to acquire gift cards.
With so many different gift card apps on offer, you should base your choice on the following criteria:
Number of different activities that bring rewards

Number of partners whose gift cards you can get

Reward value (how much you get for each activity)

Credibility
The last one is arguably the most important one as you don't want to spend time on a conman's app and risk your privacy getting breached. When you're picking an app, make sure that it's a popular one with lots of reviews you can check out.
For instance, Mode Mobile's Mode Earn App has over 30 million downloads on the Google Play Store. Out of those 30+ million, more than 2.6 million reviews, with the average score being 4.4/5 stars.
Source: Google Play
More Guides That Will Help You Get Your Cash Back
Looking for more ways to get cashback? Check out the guides we have on gift cards from Amazon, Fortnite, Roblox, and others:
Featured image source: kreatikar
Get Free Gift Cards In Minutes