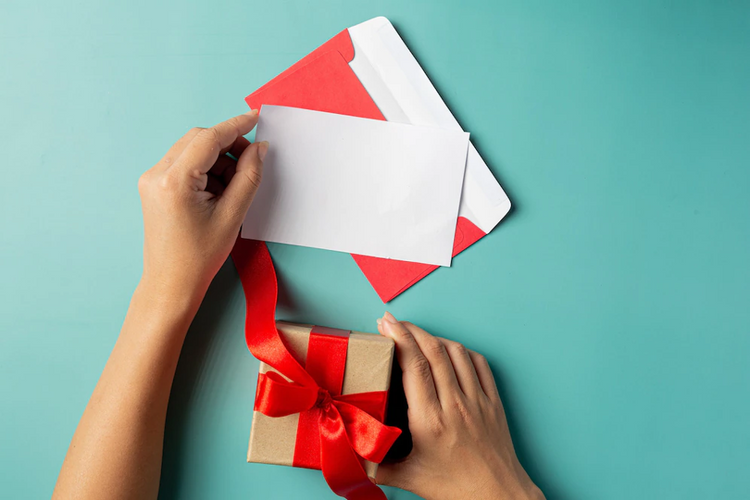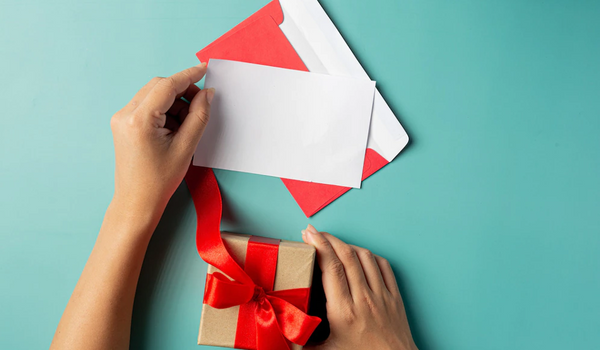 A Guide to All the Gift Cards Sold at Walmart
Which
Gift Cards Are Sold at Walmart
? Find a Card for Every Occasion
A Walmart gift card is more than a token of appreciation—it's an exciting opportunity. The retailer offers hundreds of gift cards that cover the goods and services of various reputable brands. So, which gift cards are sold at Walmart, and what are the terms of use?
In this article, we'll go through the basic types of Walmart gift cards and show you where and how to redeem them. We'll even throw in pointers for getting a free gift card by using Mode Mobile's top-notch products!
Invest in yourself
Get $20 from Stash & an $60 Mode Mastercard after you deposit at least $5 into a new account.
What Gift Cards Are Sold at Walmart
?
Walmart has a massive selection of different types of gift cards. The company sells store-only and multi-store gift cards in both digital and physical formats. You can choose from countless reputable brands and find items for every occasion—from weddings and anniversaries to national holidays.
The following table shows some of the gift cards carried by Walmart sells:
Gift Card Type

Details

Walmart Retail Gift Cards

Bath & Body Works

Hot Topic 

TJ Maxx

Macy's

Cabela's

Kohl's

Carter's

Walmart Gaming Gift Cards

SEGA

Xbox Game Studios

Nintendo

Sony

Playstation Store

Gearbox

Roblox

Walmart Entertainment Gift Cards

Spotify

iTunes

Google Play

Netflix

Hulu

Disney

Showtime

VUDU

Paramount Plus

Walmart Gas Station and Travel Gift Cards

Shell

Airbnb

Hotels.com

Uber

Lyft

Southwest Airlines

Delta Airlines
As per the store's gift card policy, Walmart gift cards are non-returnable, meaning there are no refunds or cashback opportunities (unless mandated by the National Conference of State Legislatures).
The gift cards are meant to be given as personal and business gifts and shouldn't be repurposed, exchanged, or resold. Once you purchase a Walmart gift card, it's yours to hold forever, seeing as there's no expiration date.
Does Walmart Sell Restaurant Gift Cards?
If you want to treat your loved ones to some fine dining, Walmart offers restaurant gift cards. With a Go Eat Walmart gift card, you and your family can enjoy:
Seafood specials in Red Lobster

Traditional southern cuisine in Cracker Barrel 

Specialty desserts in The Cheesecake Factory

Artisan bread and rolls in Panera Bread
Go Eat gift cards can be redeemed at the appropriate location within the United States. These gift cards don't have an expiration date, so you can use them for birthdays, anniversaries, and other special occasions year-round!
You can also purchase separate third-party gift cards for countless dining establishments nationwide, including fast-food joints (McDonald's, Wendy's, Burger King, etc.), popular coffeehouses (Starbucks), and theme restaurants (Hard Rock Cafe). The $25 Dander eGift Card alone covers eight top-notch restaurants—Olive Garden, Cheddar's Scratch Kitchen, Yard House, Season 52, LongHorn Steakhouse, and Bahama Breeze.
Source: Dan Gold
Does Walmart Sell Prepaid Gift Cards?
Currently, there are three prepaid gift cards available at Walmart:
American Express Gift Card

Vanilla Mastercard Gift Card
Prepaid gift cards are accepted everywhere in the United States for both in-store and online purchases. These gift cards are meant for one-off payments rather than membership fees and other recurring payments. It's best to use them to pay your bills, buy groceries, or make someone's day with a thoughtful gift!
Keep in mind that withdrawing funds from the card or transferring the balance to another account is prohibited.
Can You Get an Amazon Gift Card from Walmart?
Sadly, no. You cannot get an Amazon gift card at Walmart as they are marketplace competitors who've spent the last 15+ years fighting for the title of the world's largest retailer. The two companies dominate different spaces—one being an e-commerce conglomerate, the other an established brick-and-mortar retail—but share the same customer base, especially after the launch of Walmart's website in 2000.
Given the head-to-head competition, the companies don't exactly push each other's products. While Walmart sells certain Amazon items, such as the Amazon Echo Dot, they don't issue or accept gift cards. Similarly, you can't use a Walmart gift card for your Amazon Shopping Cart.
Besides Amazon, Walmart doesn't sell gift cards for the following retailers:
Target

Costco

Trader Joe's

Kroger

Instacart

Wegmans

Giant Eagle

Aldi

Meijer

Rite Aid
Mode Mobile—A Gift That Keeps on Giving!
Source: Mode Mobile
Mode Mobile allows you to collect rewards as you go about your day—no pressure, no tension, no drama. Unlike other reward-based systems with limited chances to grab points, our products provide users with multiple earning opportunities. You'll be able to earn supplemental income by:
Charging your device

Locking the phone

Playing video games

Listening to music

Browsing the web

Checking the weather

Scrolling through the news
Besides Walmart gift cards, you can snag various items, including crypto products, hard cash, gaming tokens, and physical products.
Download the Mode Earn App and take control of your finances today! If you want to up your game and make twice as much money, get a Mode Earn Phone—a device made to boost your earnings with advanced technology.
Download the Mode Earn App and Start Earning!
The Mode Earn App is available for free on Google Play. It holds a 4.4-star rating and has more than 2.6 million reviews, which attest to its quality.
The streamlined reward system enables you to earn up to $600 of supplemental income by doing what you love or what you normally do on your phone every day—from listening to music to charging the device. Each accumulated point can be redeemed for gift cards, cash, or other amazing items. Install the Mode Earn App and start earning today!
Where Are Walmart Gift Cards Sold?
Authorized gift cards are issued only by Walmart, Sam's Club (Walmart's subsidiary), and PayPal. You cannot get them from a third-party marketplace, such as Amazon or eBay. Customers were able to buy, store, and redeem Walmart gift cards using Gyft, a digital gift card wallet, but as of 2014, that's no longer the case.
Keep in mind that a gift card purchased from a non-authorized retailer could be invalid and therefore unredeemable. If you bought your gift card from a reseller and suspect foul play, contact the Federal Trade Commission at ReportFraud.
Walmart gift cards are available both in-store and online, depending on the type. You can get a physical gift card from your local Walmart or a Sam's Club warehouse in your area. It's also possible to order a plastic card from Walmart's website and have it delivered via mail.
You can also purchase a Walmart eGift Card via PayPal—the only authorized third-party provider. Here's how:
Open the

Gifts

section on your PayPal account and select

Walmart

Choose the desired gift card amount

Click

This is for me

if you'd like the card to be sent to your email

Select

This is a gift

if you want to send it directly to the recipient
Is There a Fee for Walmart Gift Cards?
Walmart doesn't charge an additional fee for gift card purchases. That means that you won't have to pay for shipping or card maintenance. The only initial cost you can expect to pay is a small activation fee for plastic cards above $250 and bulk orders of 25+ gift cards.
Prepaid gift cards—American Express, Visa, and Mastercard gift cards—can include additional costs. Depending on the company, you may have to pay a monthly maintenance fee for inactive cards, i.e., gift cards that haven't been used in 12 consecutive months.
Each prepaid card requires a small activation fee. Check out the table below for an approximate cost:
| | |
| --- | --- |
| Prepaid Gift Card | Activation Fee |
| American Express | $3.95 |
| Visa | $2.95–$6.95 |
| Mastercard | $2.95–$6.95 |
Is There a Way To Get a Free Walmart Gift Card?
You can get your hands on a free Walmart gift card via:
Walmart's Trade-in Program

—Trading old electronics for free eGift Cards

Giveaways

—Enter the annual

Walmart Sweepstakes

giveaway

and

win free gift cards

Reward-based apps

—Performing online activities to gain points and convert them into free gift cards
Walmart's Trade-in Program is excellent—if you want to flip your old flip phone for something useful like a gift card. If you don't have any outdated electronics, you can try your luck with the Walmart Sweepstakes giveaway. Keep in mind participants need to be older than the age of the majority in your state.
If you sign up for a reward-based app, you'll be able to accumulate redeemable points and exchange them for gift cards, online purchases, and even cash without breaking a sweat.
How do you unlock enough in-app rewards to reap the benefits? Users are required to complete specific online tasks, like taking a survey or playing a game, in exchange for points. The higher the number of activities, the easier it is to collect rewards.
It's important to find a system that works for you. Most reward-based apps offer only one or two activities to perform, which can become tedious at some point. With Mode Mobile, you'd be doing most of what you typically do on your phone each day—only now you'll get consistent earnings!
How To Redeem a Walmart Gift Card
Walmart gift cards with over $250 can't be redeemed without activation. The same rule applies to bulk orders of more than 25 gift cards. The reason behind this is security—if the activation wasn't necessary, anyone would be able to use the gift card. Luckily, the activation process is pretty straightforward—follow these steps to activate your digital gift card online:
Open the email that contains the gift card information

Click on the activation link

Insert the number on the gift card, PIN, and activation code
To activate your plastic gift card, you need to visit the store or contact Walmart's customer support at 1-800-411-7942. After the gift card is activated, you can redeem it via the website or in person.
You can redeem your gift card in person in all Walmart stores, as well as at Walmart gas stations, Walmart grocery pickups, and Sam's Club. All you have to do is go to the store and ask an employee to redeem it for you. Keep in mind that users without a Sam's Club membership will have to pay a 10% service fee to redeem the card.
For in-store purchases with an eGift card, you'll need to bring a printout of the email containing the card number, PIN, and activation code.
To redeem your gift card online, here's what you should do: 
Visit the official Walmart website

and log into your account

Select the items you want to purchase

Add the items to your cart and proceed to checkout

Choose

Gift Card

as the payment method

Click

Add New Gift Card

and type in the four-digit PIN (you should have received the PIN code via email after purchasing the gift card)

Choose

Apply Gift Card

to transfer the funds
Get a Mode Earn Phone To Boost Your Earnings
With the pre-installed Mode Earn App and the same reward-based technology, the Mode Earn Phone lets you double the number of potential rewards! The high-quality device can help you earn up to $1,200 with a user-friendly widget that offers 16 modes for earning:
Lock Screen Mode

Charge Mode

Surf Mode

Data Mode

Music Mode

News Mode

Weather Mode

Watch Mode

Games Mode

Save Mode

Fitness Mode

Task Mode

Crypto Mode

Share Mode

Cash Mode

Finance Mode
Source: Mode Mobile
The latest Mode Earn Phone model—MEP2—comes with cutting-edge specs and accessories, such as:
Device Features

Details

Processing power

4 GB ram

Octa-core processor

Hardware

Fingerprint and face ID

128 GB storage

4,000 mAh battery

USB Type-C fast charging

Dual sim

Camera and screen

5 MP selfie camera

Triple back camera (13 MP + 2 MP + 2 MP with AF)

6.52-inch HD screen

Accessories
Despite the advanced features, the Mode Earn Phone MEP2 is entirely cost-friendly. You have two possible payment methods:
Free trial, followed by a $9.99 monthly subscription

(billed quarterly)

A one-time payment of $109
The supplemental income you accumulate with the device will cover your data plan, the purchase, or the subscription cost.
Buy or subscribe to a Mode Earn Phone and see for yourself why it's referred to as "the phone that pays for itself!"
Featured image source: jcomp
Get Free Gift Cards In Minutes