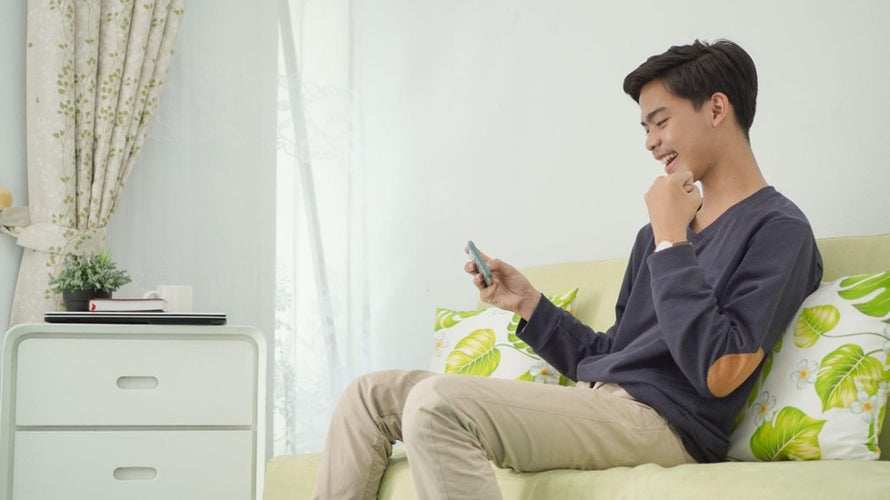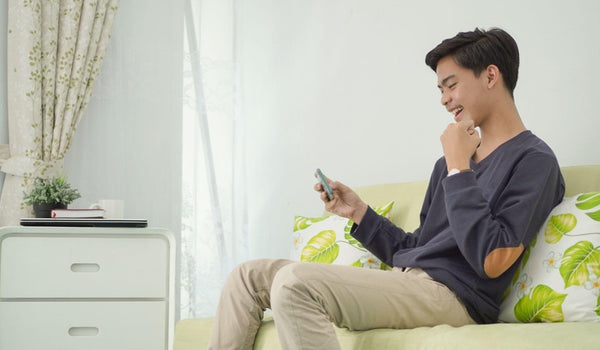 How To Score a Free eBay Gift Card Easily
Earning a
Free eBay Gift Card
—A Complete Guide
Shopping on eBay can quickly become addictive. The excitement of bidding, counterbidding, and timing your offer to secure the best deal is intoxicating—far more so than usual retail therapy.
eBay can become expensive, though—items that started out with a low opening bid can quickly soar in price once buyers start competing against each other. Luckily, there's an alternative.
Gift cards from eBay are a great way to buy what you want without breaking the bank—read this article to find out how to get a free eBay gift card!
How Do eBay Gift Cards Work?
Gift cards from eBay work in a similar way to gift cards from other retail outlets, such as Amazon, Walmart, or Target.
After making your selection from the offers on eBay, you can redeem your gift card at checkout like so:
Log in to your eBay account

Enter the redemption code in the field marked

Gift cards, coupons, and eBay bucks

Check out regularly
The balance on your eBay gift card will automatically be credited towards your purchase, and any extra balance will remain on your card for later use.
You can use eBay gift cards for anything that is for sale on the platform, regardless of whether it's on auction or a stock item.
If you're bidding on an auction and the bids exceed the value of your eBay gift card, there's no need to worry. You can still apply the gift card at checkout and make up the balance with your preferred payment method, such as PayPal, a credit card, or a debit card.
The only restrictions you may encounter with an eBay gift card are:
Time limits

—some eBay gift cards are only redeemable within a certain timeframe, so you should check the expiry date and make sure to use your card before then

Prohibited purchases

—You can't use an eBay gift card to buy other eBay gift cards, gift cards from third parties, currency, coins, cryptocurrency, or anything considered bullion (such as gold, silver, or other precious metals in coin, bar, or ingot form)
Apart from that, eBay gift cards are protected by all the consumer rules eBay has in place to make sure users stay safe while shopping online.
Source: justynafaliszek
How To Get eBay Gift Cards
 Using Reward-Based Apps
Gift card apps offer the best mix of convenience, low effort, and maximum earning opportunities. They create a direct link between you and hundreds of companies that are looking for:
Information about their consumers

Ways to improve their products

Direct advertising opportunities
There are many reward-based apps on the market, and choosing one can be difficult. Before downloading an app, you should make sure it has good reviews from a large group of users. You should also check whether the app in question offers an eBay gift card as a reward.
One of the apps that meets all the criteria is Mode Mobile's Mode Earn App. Endorsed by more than 2.6 million active users and downloaded over 30 million times, the app has a stellar 4.4-star rating on Google Play and is considered one of the best reward apps on the market.
Source: Google Play
Get a Free eBay Gift Card
 the Easy Way With Mode Mobile
Using the Mode Earn App is not the only way you can get eBay gift cards with Mode Mobile—you can earn at a double rate if you buy or subscribe to the company's custom Android device, the Mode Earn Phone.
Earning redeemable points is easy—all you have to do is use your phone to do what you do every day, like:
Shop online

Play your favorite games

Track your fitness levels

Surf the net

Play music or listen to the radio

Watch short clips
Every time you use your phone—even to unlock it or charge the battery—you have a chance to earn points that you can convert into rewards like:
How To Get
Free eBay Gift Card Codes
by Taking Surveys
Some companies offer you gift cards as rewards for completing surveys, in which you are asked for your opinions on ad campaigns, consumer goods, or services on offer.
In return, you can receive gift cards from a variety of providers, including eBay.
Kashkick
Get cash back from Kashkick when you read emails, complete surveys, take quizzes, refer your friend, and subscribe to special promotions!
The safest and best survey sites to try are:
Survey Company

Details

Swagbucks

You need to become a member to be asked to complete surveys

The payout threshold is low, and a $5 joining bonus is available only after you have earned $25 in rewards

Swagbucks offers a wide range of opportunities to earn

PrizeRebel

GrabPoints

GrabPoints offers a payout threshold as low as $3

Multiple surveys are on offer
The Downside of Survey Sites
These and other survey sites are easy to join and use, but you shouldn't expect massive earning potential from them.
Surveys can take up significant amounts of time, and you will typically only receive between $0.50 and $5 per completed survey.
You may also find that based on your profile (age, location, etc.), you are not eligible for many of the surveys offered.
How To Get Free eBay Gift Card Codes
Without Taking Surveys
If you don't fancy the idea of taking paid surveys, there are other ways to earn free eBay gift cards, but these are often labor-intensive and low-yield.
The two most popular sites that offer rewards for activities other than surveys are:
Rewards1

TreasureTrooper
Rewards1
If you're into gaming, Rewards1 might be the perfect site for you to earn eBay gift cards.
Rewards1 lets you earn by playing games, completing activities, and joining in community tasks.
Rewards1 doesn't directly offer eBay gift cards in its rewards catalog, though. You would have to opt for a payout of your earnings via PayPal and buy an eBay gift card using your PayPal credit.
TreasureTrooper
TreasureTrooper is a community site that offers quizzes, product tests, treasure hunts, and forum contests.
With such a wide range of activities available, the site can seem slightly confusing, but spending a bit of time reading through the community guidelines can help you understand how to earn.
Are Sites Like These a Viable Way To Earn Gift Cards?
Earning meaningful rewards on sites like these is not that fast or easy.
While the payout threshold is normally low, the points you earn for each activity are generally only equivalent to around $0.01.
This means you would need to spend considerable time each day to earn significant payouts.
Do
Free eBay Gift Card Generator
s Work?
Several websites offer free eBay gift card code generators that provide the codes without requiring any engagement on your part.
There is no such thing as a free lunch, and you should be highly suspicious of sites claiming to offer you something for nothing.
Most of these sites are developed by hackers with the sole purpose of getting your personal information, which can then be:
Sold to advertisers, meaning you'll start receiving large volumes of spam

Used to hack your computer and steal sensitive information, such as banking details or tax data
Good antivirus software will usually block any attempts to access your sensitive information, but the best way to stay out of trouble is to avoid sites that offer free eBay code generators.
Source: Mode Mobile
How Does the Mode Earn App Work?
The Mode Earn App can be downloaded from Google Play and is available worldwide. It's free to install and use, and there are no hidden fees.
Once you've downloaded and installed the app, it runs in the background and awards you points for completed activities.
Once you've collected enough points, you can start converting them into rewards of your choice, including an eBay gift card.
With the current earning models, you can earn up to $600 a year. The more you use your phone, the more points you will earn through the Mode Earn App, and the faster you can start treating yourself or giving gifts to someone you care about.
What are you waiting for? Get the Mode Earn App today and start collecting your rewards!
Source: Mode Mobile
Double Your Rewards With the Mode Earn Phone
What could be better than $600 for using your phone? $1,200 could!
The Mode Earn Phone comes with a pre-installed Mode Earn App and a widget that offers 16 different modes you can take advantage of to double your earnings.
The earning modes are:
Lock Screen Mode

Charge Mode

Surf Mode

Data Mode

Music Mode

News Mode

Weather Mode

Watch Mode

Games Mode

Save Mode

Fitness Mode

Task Mode

Crypto Mode

Share Mode

Cash Mode

Finance Mode
The latest model—the Mode Earn Phone MEP2—is a high-spec device that gives you the latest tech at your fingertips. Check out the following table for more details:
Mode Earn Phone MEP2 Features

Hardware

6.52'' HD screen

Dual SIM slots

Triple-lens camera—13MP + 2MP + 2MP

5MP selfie camera

3.5mm headphone jack

4,000-mAh battery with overvoltage protection

Memory

128GB storage

1.6Ghz chip

Octa-Core ARM Cortex

Extras

Gravity, light, proximity, gyroscopic, and compass sensors

Fingerprint and Face ID unlock

IEEE 802.11 b/g/n Wi-Fi hotspot and BT4.2 Bluetooth connectivity
How Can You Get a Mode Earn Phone?
Getting your hands on a Mode Earn Phone is easy and straightforward, with two options for you to choose from:
Buy a Mode Earn Phone

—For

$109

, you can buy a Mode Earn Phone outright. It's then yours to keep and use how you please to earn rewards. You should be able to recoup the cost of the Mode Earn Phone in a couple of months

Sign up for a free trial followed by a monthly subscription

—After signing up for a free trial with Mode Mobile, you will receive your Mode Earn Phone in a matter of days via mail. Once the free trial ends, you will start paying a

monthly fee of $9.99

to keep your subscription active. With this option, you will even get an upgrade to the latest Mode Earn Phone model every 18 months
Want a free eBay gift card? Buy or subscribe to the Mode Earn Phone and get one the easy and fun way! 
Feature image source: Mode Mobile
Get Free Gift Cards In Minutes