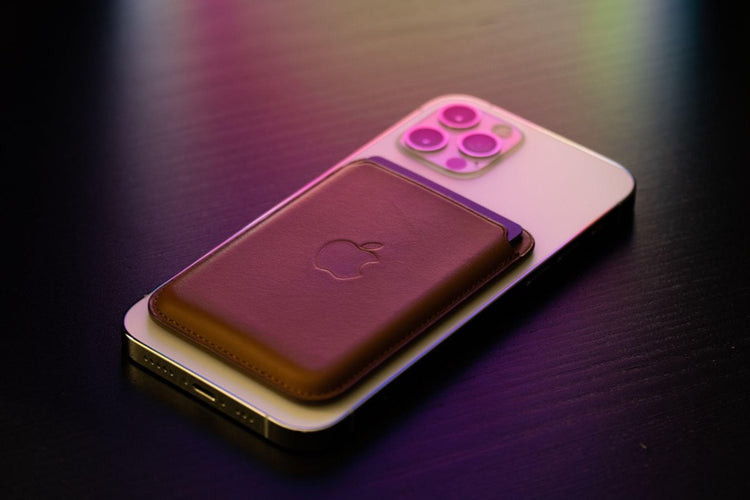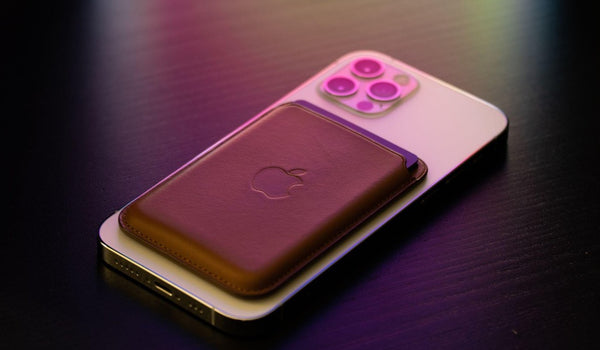 How To Add an Apple Gift Card to Your Wallet—A Brief Guide
How To Add an Apple Gift Card to a Wallet in Five Steps
Earlier, Apple had separate gift cards for their various products. You had:
iTunes Store card

App Store card

App Store & iTunes Store gift card

Apple Music gift card
These had a specific purpose and couldn't be used for anything else. In 2020, the company introduced a universal Apple gift card that was available for "everything Apple." This has created confusion among users as to how you can redeem the gift card and where you could use it online.
In this article, we'll show you how to add an Apple gift card to your wallet and what you can use your balance for. We'll also explain how Mode Mobile can help you earn various free gift cards, including Fortnite, eBay, and Amazon ones.
Apple Wallet vs. Apple Pay
Before we explain how you can redeem your Apple gift card, we need to establish the difference between an Apple wallet and Apple Pay.
Apple Pay is a digital wallet that allows you to store your credit card information and pay with your phone. The app is particularly handy if you use multiple credit cards as you can scroll through them. You can select which one you want to use and pay the same way—through the app.
Apple Pay works with real credit cards and money. Since Apple gift cards are not exchangeable for cash, you can't use the funds on your gift card that way and subsequently can't add your gift card to Apple Pay.
Instead, you need to redeem the gift card, and the funds will appear in your Apple wallet, i.e., your Apple ID balance. Then, the funds on the gift card will be available for usage, but you will be able to use them only for a limited set of purchases.
Source: CardMapr
How To Add a Gift Card to Apple Wallet
Regardless of whether you've received a physical or a digital gift card, the redemption process is the same. The difference is that physical gift cards come with redemption codes on the back of the card, usually covered by a scratchable covering. With digital cards, you'll receive all the necessary information via email.
The redemption process differs based on the device you're using to redeem your card. You can use Apple devices, as well as an Android phone or a Windows PC.
How To Add Gift Cards to Apple Wallet
With Apple Devices
The process is slightly different if you use a Mac or an iOS device, as shown in the table below:
Device Type

How To Add a Gift Card to Apple Wallet

iPhone, iPad, and iPod

Open the

App Store

on your Apple device

Click on your account icon (located at the top-right corner of the

Today

or

Featured

screen)

Sign in to your account (if you haven't already)

Click on

Redeem Gift Card or Code

Choose between

Use Camera

or

Enter Code Manually

Scan the gift card code with a camera or enter it manually

Mac

Click on the Apple icon at the top-left corner of your screen

Select

App Store

from the drop-down menu

Hit your profile name at the bottom-left corner of the store

Click on

Redeem Gift Card

towards the top-right of the screen

Sign in with your Apple ID if prompted

Scan the code using your PC's camera or enter it manually

Hit

Done

to finish
How To Add an Apple Gift Card
Using Non-Apple Products
While Apple gift cards do work with non-Apple devices, you still need an Apple product (an app or a program) installed on those devices for the redemption process to work. The process differs for Windows and Android users—check the following table for more details:
Device Type

How To Add a Gift Card to Apple Wallet

Android phones

Open the Apple Music app

Click on the menu button (the three vertical dots)

Tap on

Account

Select

Redeem Gift Card or Code

Type in the 16-digit code

Hit

Redeem

Windows PC

Open the iTunes app for Windows

Click on

Account

from the menu bar at the top

Select

Redeem

Feed the redemption code via camera or manually as prompted

Click on

Done
Bear in mind that if you redeem your gift card via a Windows PC or an Android phone, the usage of those funds is limited to the iTunes and Apple Music apps. For example, you can use an Android-redeemed gift card only for Apple Music content and subscriptions.
Mode Mobile—Earn a Supplemental Income Using Your Phone
Mode Mobile offers you a chance to turn your mobile usage habits into a money-making activity. With Mode Mobile's products, you'll be able to earn a 4-digit income without any changes to your day-to-day habits—you only need to use your phone like you normally do.
You can make money in the two following ways:
Whichever option you choose, you'll be able to complete a plethora of activities and earn rewards that way. Some of the reward-bringing activities are as follows:
Reading the news

Charging your phone

Playing mobile games

Surfing the internet

Completing surveys

Taking timed deals

Checking the weather

Watching video ads

Listening to music

Installing partner apps

Locking your phone
Once you earn enough reward points, you'll be able to exchange them for:
Cash (through 

PayPal

)

Physical goods

Cryptocurrency

Stocks

In-game rewards
What To Buy With an Apple Gift Card
Source: Jimmy Jin
Once you've gone through the redemption process and have funds available in your Apple wallet, it's time to spend them on your product or service of choice. The Apple gift card is available for the following items:
Products and accessories at the Apple Store (online or at one of the physical stores)

Apps, games, or in-app purchases on the App Store

Subscriptions and content on Apple Music, Apple Arcade, and Apple TV+

In-app purchases on the iTunes Store, Apple Books, and Apple TV

Additional iCloud storage
How To Check Your Apple ID Balance
If you want to see how much money you've got left on your Apple wallet to determine whether you need another gift card or not, you can do so by using iOS, Mac, or Windows devices.
You can check your balance on Mac, iPhone, iPad, or iPod Touch devices by taking the following steps:
Open the App Store

Sign in with your Apple ID
Your balance amount will appear once you're signed in. If no amount shows up, that means you have nothing left.
The process is the same if you want to use a Windows PC, with the only difference being that you have to open iTunes for Windows to sign in with your Apple ID. Once you've signed in, you need to click on the Store tab at the top of the window.
How To Get a Free Apple Gift Card
Apple is in no business of giving anything away for free—that's not how they became the first company to be worth $3 trillion. Luckily for the rest of us, other businesses are more than happy to reward you with Apple gift cards for your time.
You can earn a free gift card by participating in various giveaways and promotional deals. Apple periodically organizes promotions where you can earn a free gift card if you buy an Apple product. For instance, during Black Friday 2021, you would get a $50 gift card if you bought an iPhone 12/12 Mini/SE.
Apart from Apple promotions, you can always find social media influencers running giveaways with an Apple gift card as a reward. To partake in the giveaway, you need to follow their page, like a post, and/or leave a comment. The chances of winning are slim, but it's worth a shot.
Surveys and Gift Card Apps
One sure-fire way to earn an Apple gift card for free is through survey websites and free gift card apps.
You'll find hundreds, if not thousands, of websites offering rewards for completing surveys. This way, you can get the money you can convert into an Apple gift card (they almost never offer actual cash) by answering questions about a product or your shopping behavior.
The problem with survey websites (aside from many of them being facades for phishing) is that they're typically not worth your time. You can spend half an hour filling out a questionnaire and receive but a couple of dollars for it.
Gift card apps represent a more diverse and reliable way to earn rewards. They offer a plethora of reward-bringing activities instead of a single one as survey websites do. Before you select an app, you need to make sure you pick the one that allows you to complete a multitude of tasks and pays good money for it.
You should also do your research and ensure that you don't fall for a scam. Install only apps with a great number of downloads and positive user reviews. If you can't find any or if app developers promise suspiciously high signup bonuses, you should look elsewhere.
The Mode Earn App—Make Money at Your Leisure
The most important aspect of choosing a free gift card app is the app's reliability and popularity. The Mode Earn App boasts 30+ million downloads from all over the world. On Google Play, over 2.6 million users have reviewed the app, leaving an average of 4.4 out of 5 stars.
Source: Google Play
Once you install the app, you'll be able to earn up to $600 a year! Get the Mode Earn App now for free!
The Mode Earn Phone—Device Made for Making Money
The Mode Earn Phone is the first device built to make money for its owner. If you get one, you'll be able to earn more than $1,200 in supplemental income by using your phone. With only 4 hours of usage a day, you can pay off the phone and cover data plans within a few months.
The way the phone works is that it comes with the pre-installed Mode Earn App and an earn-as-you-go widget and enables you to make twice as much money by doing the same tasks. The 16 earning modes you can take advantage of include:
Lock Screen Mode

Cash Mode

Watch Mode

Share Mode

Task Mode

Fitness Mode

News Mode

Weather Mode

Charge Mode

Music Mode

Surf Mode

Save Mode

Games Mode

Finance Mode

Data Mode

Crypto Mode
You can get the phone in the following two ways:
Make a one-time payment of $109

Start a free trial with a subsequent $9.99 monthly subscription fee, billed quarterly
If you opt for the latter, you'll receive a new, updated device every 18 months. Each Mode Earn Phone comes with specs that can rival some of the best devices out there. You can replace your regular phone with the Mode Earn Phone and use it for other necessities besides making money.
The current model—Mode Earn Phone MEP2—has the following specs:
Source: Mode Mobile
Get the Mode Earn Phone now and fill your Apple wallet with thousands of dollars for free!
Featured image source: Martin Sanchez
Get Free Gift Cards In Minutes