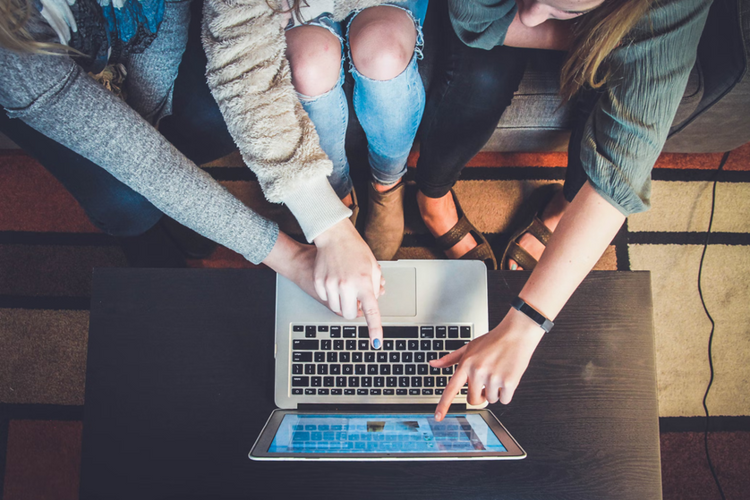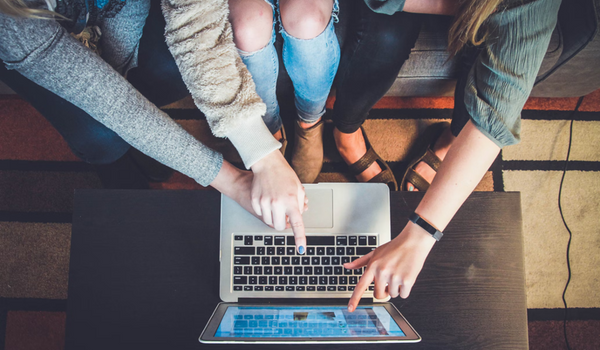 Where To Sell Gift Cards—Here's the Latest Rundown
Where To Sell Gift Cards
—All Legitimate Options Explored
No matter which unwanted gift card you're stuck with, there will always be someone who does need it. The question is—where is that someone? Can you find a buyer in your vicinity, or should you seek out organized online marketplaces to do so?
So, where to sell gift cards for real cash? This is the guide you need! We will help you:
Recognize various viable options to trade in your gift cards

Understand how second-hand gift card sales take place

Explore ways to

get cash for certain gift cards

instantly

(without selling them)
We will also showcase Mode Mobile's products that reward you for completing simple phone-based activities, helping you earn prizes like cash and free gift cards of your choice without much effort.
Kashkick
Get cash back from Kashkick when you read emails, complete surveys, take quizzes, refer your friend, and subscribe to special promotions!
Where Can I Trade My Gift Cards for Cash
?
If you have a gift card you don't intend to use, we first recommend you check whether the issuing retailer reimburses for unused gift cards. Certain retailers are willing to buy back their gift cards at discounted rates, provided you have the purchase receipt. Some store managers also offer you shop credit in exchange for gift cards. That being said, almost all popular brands—like Walmart and Amazon—issue gift cards with a no-return, no-refund policy these days. In such cases, the best course of action is to use third-party services for:
Selling your gift card for cash, discounts, etc.

Exchanging it for another brand's gift card(s)
Source: Avery Evans
Currently, you can sell or exchange your gift cards both locally and through online channels.
Where To Sell My Gift Cards Near Me (or in Person)
If a particular gift card doesn't suit your taste, try to liquidate it within your city. You can sell gift cards locally and get paid instantly, but your options may be limited depending on where you live. 
If you have a large circle of friends and acquaintances, you can start by putting the word out about the gift card you're selling. Other options to get rid of gift cards locally include:
Exchanging them at specific stores

—You can swap your unwanted gift card for a more desirable one at stores that

sell multi-brand gift cards

. Remember that not all stores have policies supporting gift card exchanges, although many shoppers manage to talk the store manager into allowing such transactions

Using gift card kiosks

—Gift card kiosks are self-service machines that offer you cash or other gift cards in exchange for your gift card. They look quite similar to ATMs but may not be available in every city
How Do Gift Card Kiosks Work?
A gift card kiosk is a relatively new concept, so there is plenty of confusion about how it works. The machine essentially scans your gift card, determines its monetary value, and presents you with a compensation offer. The offer is usually to collect a reduced value of the gift card in cash or accept a gift card from another retailer.
Source: Kentaro Toma
Refer to the table below to learn how to find and use a gift card kiosk:
Issue

Solution

Locating a gift card kiosk

Most gift card kiosks are located near supermarkets and gas stations. You can do a basic internet search to locate one near you. Keep in mind that many gift card kiosks have shut down over the pandemic, so the search results may not always be reliable

Using the machine

The process of using a particular gift card kiosk differs depending on the company that installed it. In general, you have to go through the following steps:

Insert your gift card in the indicated slot

Wait for the system to scan the card and flash an offer

Accept or decline the offer

If you hit Accept, the machine will print a voucher for the offer. Show the voucher to the cashier to get your payment. In case you reject the offer, the machine will let you collect your gift card quickly
Get Your Favorite Gift Cards for Free—Install the Mode Earn App
You'll never be stuck with unwanted gift cards when you earn through the Mode Earn App! It's a free-to-download and subscription-free app that offers you guaranteed rewards, including gift cards from a variety of popular brands like:
Besides gift cards, you can also choose other tempting rewards, such as PayPal cash, crypto, stocks, airtime, physical goods, virtual prepaid Mastercards, and game cards for major games like Fortnite and Free Fire.
The Mode Earn App is better than similar reward-based apps because it offers safer and more lucrative opportunities to earn. With the Mode Earn App, you get:
Various easy earning tasks, such as:

Listening to the radio

Trying new games

Answering surveys

Charging your phone

Reading the news

Locking and unlocking your phone

Efficient earning rate—you can earn up to 

$600

 every year

Regular offers customized to your engagement pattern
The app has a 4.4-star rating on Google Play and millions of regular users all over the world—install the Mode Earn App today and add value to your phone time!
Where Can I Sell My Gift Cards Online
?
You'll find numerous websites operating as thriving marketplaces for second-hand gift cards. Certain websites offer you a quote for your gift card directly, while others serve as a go-between platform for auctioning or bartering these cards. Check out some popular websites in the table below:
| | |
| --- | --- |
| Website | Details |
| Raise | The website enables the sale and purchase of gift cards, coupons, and cashback codes from multiple retailers for discounted values |
| Gift Cash | You can get a direct quote for your gift card on this website |
| Gameflip | Gameflip lets you exchange your gift cards for other gift and gaming cards (Steam, Roblox, Doordash, etc.) |
| Gift Card Outlets | The website allows you to make a sale offer for your gift card at a price of your choice. Their team claims to analyze your quote and respond accordingly |
Before using any online gift card trading website, ensure the platform is safe and has a steady base of users. Avoid visiting shady and unverified websites—they are often run by scammers who use your gift card info to steal your money.
How To Sell Gift Cards Online
—Delivery and Payment Logistics
The process of selling gift cards online depends on the structure of the website you use. You can expect the following steps to complete a gift card sale:
Create an account on the website of your choice

Put your card up for sale or offer a quote

Complete the sale by delivering your gift card

Collect the payment
If you're delivering a physical gift card, you'll receive a shipping label to mail the card to a particular address. The label is usually free, but certain websites deduct its cost from your total proceeds. Delivery of digital gift cards is usually seamless, as you only need to email the card or redemption codes to the buyer.
Once the sale is complete, you can collect your payment through various methods, such as PayPal cash, bank credit, physical check, and similar. The entire selling process can last from one to 15 days.
Source: Good Faces
Beyond Selling—
How To Turn Gift Cards Into Cash Online
Not all gift cards need to be sold—some can be converted to cash directly. If you have an open-loop gift card, e.g., a Mastercard or Visa gift card that can be redeemed with various retailers, you can attach or link them to online payment systems like PayPal and Venmo. Once linked, you can use your gift card balance like cash. You can even send the balance to yourself through PayPal and later transfer it to a bank account.
Certain e-commerce websites, like Amazon, also let you use Visa, Amex, and Mastercard gift cards to reload your online gift card wallet.
To Sell or Not To Sell—Should I Hold On to Unwanted Gift Cards?
If you intend to use particular gift cards in the future, holding on to them may seem like a good idea. While this works for gift cards that never expire, most retailers issue gift cards valid only for a few months after purchase. Almost 51% of U.S. adults forget to redeem their gift cards on time—and the lost value on these forgotten gift cards is estimated to be around $15.3 billion.
If you don't see any immediate use for a gift card, it's always better to liquidate it and collect some sweet side cash. Did you know that you can also earn side cash by doing regular activities on your phone?
Mode Mobile brings you a unique opportunity to monetize the time you spend on your phone. Think of all the activities you use your smartphone for—listening to songs, playing games, shopping, browsing the internet, checking the weather, and similar. Mode Mobile enables you to earn hundreds of dollars every year by completing such phone-related activities!
You get to use two products—the Mode Earn App and the Mode Earn Phone—to monitor the time you spend on your phone and get compensated for eligible tasks with rewards like popular gift cards, cash, and prepaid cards.
Source: Andrew Le
Earn
2x Faster
With the Mode Earn Phone
If you want to upgrade your supplemental income—the Mode Earn Phone is a device you shouldn't miss! It comes with a preloaded Mode Earn App and an earn-as-you-go widget, and that combo enables you to earn at a doubled rate for the same tasks. The widget gives you easy access to earning through 16 different modes:
Music Mode

Games Mode

News Mode

Surf Mode

Lock Screen Mode

Watch Mode

Save Mode

Charge Mode

Weather Mode

Task Mode

Cash Mode

Crypto Mode

Finance Mode

Data Mode

Fitness Mode
If you exploit these earning modes well, you can earn over $1,200 every year in cash, gift cards, and other rewards of your choice.
There are two ways to get a Mode Earn Phone:
Pay a one-time price of $109

Go for a free trial of the phone and pay a $9.99 monthly subscription—billed quarterly
With the superb earning modes and redemption alternatives, you can earn back the total investment in your phone within two to three months. If you choose the subscription option, expect to get a new model of the Mode Earn Phone every 18 months.
Source: Mode Mobile
Mode Earn Phone—Device Specs
The Mode Earn Phone is not a mere earning device—it features all the specs you'd want in a useful smartphone. The latest model, the Mode Earn Phone MEP2, is an Android 11 device packed with performance-oriented components like:
Triple back camera (with artificial flash)

Fingerprint and face ID

4000 mAh battery (with USB Type-C fast charging)

4GB RAM and an octa-core processor

128 GB storage (expandable)
Are you ready to grab a stylish smartphone and make loads of money out of it? Buy or subscribe to a Mode Earn Phone today!
Featured image source: John Schnobrich
Get Free Gift Cards In Minutes