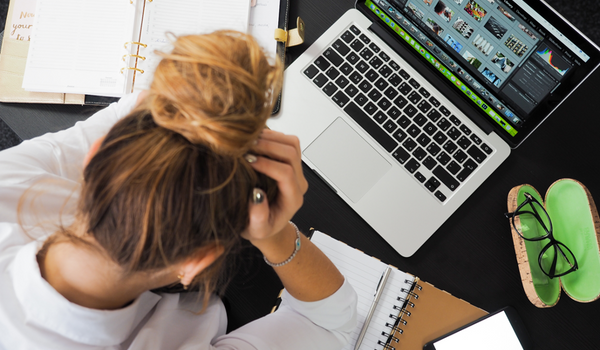 How Do I Redeem an Amazon Gift Card Without a Claim Code?
How Do I Redeem an Amazon Gift Card Without a Claim Code
—Resolved
Using a claim code is an essential part of redeeming Amazon gift cards. You know you're having a spectacularly bad day if you have to search the internet for—"How do I redeem an Amazon gift card without a claim code?"
You'd be surprised to know that many customers are stuck with Amazon gift cards with no claim codes. In most cases, they ripped the strip covering the claim code on a plastic gift card too hard, causing the code to be unreadable. The situation may seem pretty unsalvageable, but with the solutions presented in this guide, you should be able to use the money on your card.
Would you like to get free Amazon gift card codes that work smoothly? If yes, start using Mode Mobile's products. They help you amass various free gift cards and cash for doing everyday smartphone-based tasks like streaming music and browsing the internet. You can check out how these products work later in our guide.
Amazon Gift Card Claim Code—Essential Info
Every gift card from Amazon comes with a unique claim code (also called redeem code). Whether you want to use your Amazon gift card during checkout or store it on your account, the redemption process is instant if you input the claim code correctly. Many users find it hard to locate the claim code on an Amazon gift card, though, often confusing it with the card's serial number. The table below will help you differentiate between the two:
Claim Code

Serial Number

Is an alphanumeric sequence

Contains 14–15 characters

Is located at the back of the gift card, towards the top, and is hidden under a peelable or scratchable strip

Is a numerical sequence

Contains 16 or more numbers

Is located at the back of the gift card—usually to the bottom left—and has a smaller font size than the claim code
Redeeming your gift card without a claim code is not possible unless you get Amazon customer service involved. To do that, start with determining why you're unable to redeem your Amazon gift card—is the claim code damaged and unreadable, or is the system rejecting your code?
Source: Mike Mozart
How Do I Redeem My Amazon Gift Card With a Damaged Claim Code
?
Plastic Amazon gift card holders may have to deal with physically damaged claim codes in the following scenarios:
The code got scraped while removing the strip

One or more characters of the code appear faded

The code's printing is botched, making it unreadable
If you can't redeem an Amazon gift card due to a claim code defect on the card, try returning the card to the retailer or swapping it for another one. In case that's not possible, you need to contact Amazon's customer service to get a replacement card or a new claim code. Keep in mind that gift cards or claim codes that were damaged before purchase are not your responsibility, and it's your legal right to ask for a replacement.
If you reach out to Amazon's customer service regarding damaged or unreadable claim codes, you'll most likely be asked to send pictures of the purchase receipt and the front and back of your card to an email address provided over the phone. Amazon executives will verify the gift card code with their servers. If it is still unused, you will receive a replacement gift card by mail or email within a few weeks.
Source: MART PRODUCTION
Why Is My
Amazon Gift Card Redeem Code Not Working
?
Many users have a readable Amazon redeem code, but the system won't accept it. There can be various reasons why an Amazon gift card won't redeem, such as:
Inactive claim code

—You'll face a

problem redeeming your Amazon gift card

if its claim code is yet

to be activated

by the

retailer

. Gift cards bought from Amazon or other e-commerce websites don't require activation. If you purchased one from a local retailer, you might be asked to

activate

the

gift card online

or over the phone. The steps to do so are generally provided on the receipt

Used claim code

—There is no way to redeem your claim code if your gift card has already been applied to another Amazon account. Similarly, your claim code would stop working once you've exhausted its

balance

to buy eligible products or

reload your online gift card wallet

Invalid purchase

—Your Amazon gift card won't work if you're using it for an ineligible purchase—which can be buying third-party gift cards, like those from

Xbox

,

Roblox

,

Google Play

, and

Apple

. Currently,

eligible purchases

include:
How To Resolve an
Amazon Gift Card Redeem Code Problem
Whether you can or cannot pinpoint the reason why your claim code won't work, you have to talk to a customer service executive about it. You'll be asked to provide details like:
Know that Amazon handles these issues on a case-to-case basis. The company may choose not to refund or replace your card, even if it was stolen or misused.
Source: Andrea Piacquadio
How To Contact Amazon's Customer Service for Gift Card-Related Issues
You can contact Amazon's customer service online or via phone—check out the table below for details:
Option

Steps

Using Amazon's online customer service

Log in to your

Amazon account

Navigate to the general

customer service page

—you'll find nine different categories of assistance

Click on the third option—

Payments, Charges, or Gift Cards

Select

Problem With a Gift Card

Choose either

Unable to Use Gift Card

or

Claim Code Unreadable

—you'll be directed to a written explanation related to your issue

Click on

I Need More Help

Choose between

Chat

or

Phone Call

options to get personalized assistance for your issue

Calling Amazon customer care executives

If you prefer to talk to an Amazon customer service executive directly, do this:

Call one of Amazon's customer service numbers:

(888) 280-4331

(accepts all queries)

(866) 216 -1075

(dedicated to payment-related queries)

Go through the automated voice messages until you're connected to a representative

Specify your issue and get your response

You can expect a waiting time of 2–15 minutes until you get a response for your issue
Waiting for a Response? Get Amazon Gift Cards for Free in the Meantime
The fate of your Amazon gift card may be up in the air for now, so why not score a new one while you wait for customer service to resolve your issue?
There are many ways to collect free Amazon gift cards on the internet, like participating in social media giveaways or answering long questionnaires on survey websites. If you want a time-efficient and enjoyable method of earning free gift cards, start using Mode Mobile's products:
Mode Earn App

—A

reward-based app

that turns any Android phone into a money-making device

Mode Earn Phone

—An Android smartphone that earns you twice as much as the Mode Earn App
How do you earn with these products? All you have to do is complete ordinary phone-based tasks, many of which are already a part of your day, such as:
Listening to music

Checking out the news

Checking weather updates

Trying new apps

Charging your phone

Keeping track of fitness goals
Upon completing these tasks, Mode Mobile rewards you with points that can be redeemed for Amazon gift cards. You can also pick other redemption items—like:
Category

Redemption Items

Gift cards

Digital assets

Game cards and in-game items

PUBG UC

Eneba gift cards

Free Fire diamonds

Physical goods

Bluetooth speakers

Mini-drones

Wireless headphones

Others

Airtime

Stocks

Shopping discounts

Charity donations
Get Gift Cards and Extra Cash—The Mode Earn App Makes Your Phone Time Profitable
Installing the Mode Earn App is one of the most convenient ways to get paid for everyday phone-based tasks. You don't have to pay a dime to use the app—run it on your phone, and it will start allocating you guaranteed reward points for completing eligible earning tasks. All the tasks are optional—complete the ones you like at your own pace.
Source: William Fortunato
You can earn up to $600 a year with the Mode Earn App thanks to:
Engaging tasks that don't feel like work

High and consistent earning rates

Special offers and deals to boost your points

Organized payout structure
The Mode Earn App's popularity and commitment to serving users reflect on its Google Play ratings—check them out:
4.4 out of 5 stars

More than 30 million downloads worldwide

Over 2.6 million reviews
Earning a side income has never been this easy—install the Mode Earn App and join its growing squad of happy users.
Source: Google Play
TODAY get a FREE stock and $15!💰
Get 1 FREE stock worth up to $225 + a $15 Mode MasterCard after you sign up for Robinhood and fund your account with at least $1!

 
Kashkick
Get cash back from Kashkick when you read emails, complete surveys, take quizzes, refer your friend, and subscribe to special promotions!
Want More Rewards? The Mode Earn Phone Won't Let You Down
The Mode Earn Phone is an Android OS device designed to earn money for its users. It elevates your earning experience with the help of:
A preinstalled Mode Earn App that tracks your earning points 24/7

An earn-as-you-go widget that awards you extra points every time you use one of its 16 earning modes, such as:

News Mode

Music Mode

Games Mode

Task Mode

Fitness Mode

Data Mode

Surf Mode
Mode Earn Phone users collect twice as many reward points as app-only users—which means you can earn over $1,200 a year for the same effort.
The smartphone is also a winner when it comes to specs. The latest model—the Mode Earn Phone MEP2—comes with premium features like:
Octa-core processor

High-tech front and back camera

Compatibility with multiple cellular networks

128 GB expandable storage
Source: Mode Mobile
The Mode Earn Phone can be yours if you buy or subscribe to it—here are the deets:
Buy

—Your one-time investment would be $109

Subscribe

—Start a one-month free trial of the phone without any credit check. Pay

$9.99 monthly

once the trial is over (you'll be billed quarterly). If you keep the subscription, Mode Mobile will provide you with the latest model of their phone every 18 months
The Mode Earn Phone earns back its cost within 2–3 months of moderate use. Get the device and add value to your daily phone-based activities.
Featured image source: energepic.com
Get Free Gift Cards In Minutes