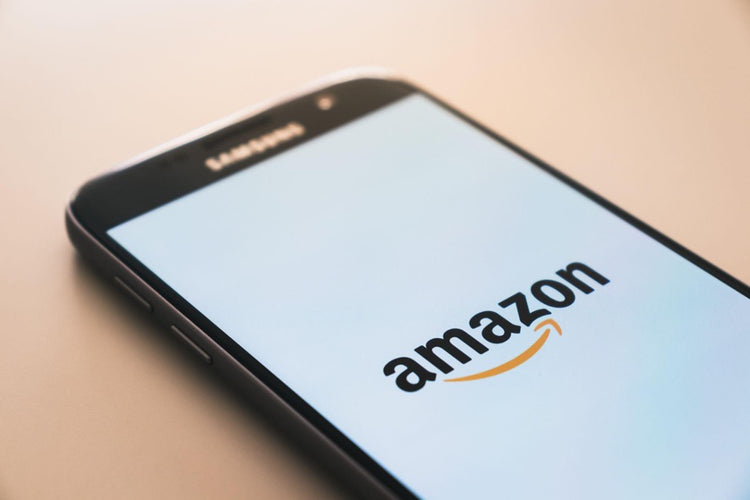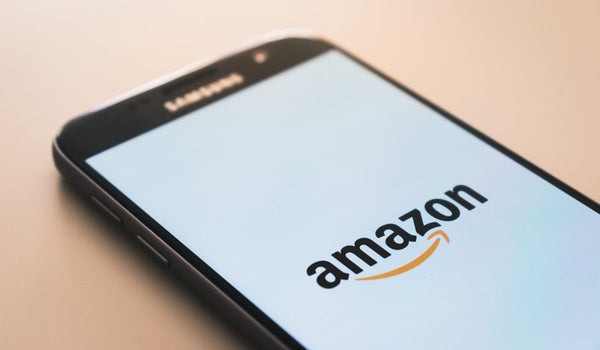 Can You Use Multiple Gift Cards on Amazon? [Answered]
Can You Use Multiple Gift Cards on Amazon
—Explained
Amazon gift cards are versatile, customizable, and provide access to numerous amazing products on Amazon and its affiliate platforms. All this sounds great, but can you use multiple gift cards on Amazon, though? If you have been piling these reward cards up for a while, you may have similar dilemmas, but we can help you solve them! 
You'll find the answers to all your questions related to the matter in this comprehensive article, but that's not all—we'll also show you how to use your gift cards online and what different Amazon gift card types there are. If you're looking for free gift cards for this platform and other famous retailers, you'll find out how Mode Mobile can help you get them with zero complications.
Kashkick
Get cash back from Kashkick when you read emails, complete surveys, take quizzes, refer your friend, and subscribe to special promotions!
What Should You Know About Amazon Gift Cards?
We can distinguish between three types of Amazon gift cards, according to their format and delivery type:
eGift cards

Print at Home gift cards

Physical gift cards
Source: Kira auf der Heide
Check out the table below to find out the specifics of each Amazon gift card type:
| | | | | |
| --- | --- | --- | --- | --- |
| Gift Card Type | Format | Gift Card Value | Delivery Method | Delivery Time/ Availability |
| eGift card | Digital card | $1–$2,000 | Email, text, or app | Within 5 minutes |
| Print at Home gift card | Printable PDF card | $1–$2,000 | None—they come in a PDF format that you can download from their website | Within 5 minutes |
| Physical gift card | Plastic or paper card | $10–$2,000 | Mail | 1-day shipping (where available) |
Gift cards issued by Amazon don't need to be activated before usage but do have to be redeemed before you make any purchases. This means that you need to transfer the funds from them to your Amazon account before choosing the products you want to buy.
Once you complete the redemption process, the funds will go to your account's gift card balance, and you will be able to use it for your next online shopping spree.
Can You Add More Than One Gift Card on Amazon
?
The short answer is—yes, you can. All you need to do is add the balance of your gift card(s) to the existing balance on your Amazon account and watch the sum go up. Once the next shopping opportunity presents itself, you can use the funds combined from those multiple cards to cover your expenses.
Note that Amazon won't allow you to cover the cost of a single purchase using funds from multiple debit and credit cards. You also cannot transfer the balance from one gift card to another account once you complete the redemption process.
How To Redeem an Amazon Gift Card
Redeeming an Amazon gift card is simple—here's what to do:
Log in to your Amazon account

Click on the

Gift Cards

tab

Select

Your Gift Card Balance

Click on

Redeem a Gift Card

Enter the gift card claim code

Click on

Apply to Your Balance
Source: Bryan Angelo
Choose Mode Mobile for Guaranteed Rewards
Source: Mode Mobile
Mode Mobile is a one-of-a-kind company that enables you to earn a steady income and valuable prizes for indulging in fun activities you already perform on your phone, such as:
Watching videos

Surfing the web

Reading the news

Checking the forecast

Installing and playing new games
The completion of each reward-based activity will bring you a certain amount of points. Once you collect enough, you can redeem them for rewards that are not limited to free gift cards—they also include:
Airtime

Stocks

Crypto

Discounts

Physical and virtual goods

In-game points and diamonds
Mode Mobile offers two complementary products that enable you to earn a supplemental income consistently—Mode Earn App and Mode Earn Phone.
Why You Need the Mode Earn App
It's pretty easy to grasp how the Mode Earn App functions—once you install it, our app will run in the background, monitoring your phone activity and awarding you for any reward-based task you perform. You can earn up to $600 in cash and valuable prizes in a single year!
Our app is safe, easy to use, and available worldwide. It is also completely free to install, with no hidden charges down the line. If you need further assurance of its credibility, check out the users' rave reviews on Google Play—our app has been downloaded over 30 million times and got an outstanding 4.4-star rating!
It takes less than a minute to download the Mode Earn App from Google Play and start earning supplemental income. Know that we are continually updating our list of redemption items and introducing new rewards—keep track of the updates to avoid missing out on the newest deals!
Source: Mode Mobile
Can You Use an Amazon Gift Card and a Credit Card
To Pay for a Purchase?
What happens if the balance on your Amazon account is not enough to cover the cost of a purchase? Fear not, because you can split the payment between an Amazon gift card and a debit or credit card that's already listed as your default payment method.
Amazon accepts a variety of payment options, including:
Amazon Store Card

Amazon Secured Card

Visa

Mastercard

American Express

Diner's Club

Visa, Mastercard, and American Express prepaid credit and gift cards
You can also update payment methods in your Amazon Wallet without placing an order. Follow these easy steps to add a new payment option to your Amazon account:
Log in to your Amazon account

Go to the

Amazon Payments

page

Click on

Edit My Account Settings

Click on

Add, edit, or delete my credit cards

Enter the credit card and billing information

Click on

Add New Card
Source: Anete Lūsiņa
Once you complete these steps, you can split the cost of your purchase between the added credit card and the Amazon gift card—here's how:
Select the items you want to purchase

Click on the

Proceed to Checkout

button in the upper-right corner

Enter the gift card code in the provided field

Click on

Apply

Choose the correct debit or credit card from the provided payment options

Click on

Place Your Order
How To Get Amazon Gift Cards
Aside from the official Amazon website—the place that sells Amazon gift cards—there are lots of retailers and online stores where you can purchase them, including:
Family Dollar

7-Eleven

Friendship Food Store

Hometown Market

Office Depot

Rite Aid

Save Mart

CVS Pharmacy
While Amazon gift cards are accessible, they won't help you lower the dent in your wallet unless you get them for free. If your birthday or Christmas is not around the corner, you can try getting all those Amazon gift cards for free on your own and use the significant balance for a serious spending spree.
How To Get Amazon Gift Cards for Free
There are so many exciting products waiting for you on Amazon's virtual shelves—if you're on a tight budget, you could definitely benefit from getting multiple Amazon gift cards for free.
Luckily, there are plenty of online sources where you can earn free gift cards. Most of them are reward-based apps and websites that ask you to perform certain activities on your phone, e.g., complete surveys, to receive reward points that you can redeem for cash or goods and services. 
Some of the most popular sources of rewards cards include:
Social media promotions and giveaways

Get-Paid-To and survey websites
That being said, these sources also come with a laundry list of drawbacks you should be aware of before signing up—they:
Offer you a single reward-based activity to perform

Are too time-consuming

Impose daily or weekly limitations on activities you can complete

Have high payout thresholds
For a much more reliable source of a steady income and free gift cards, look no further than Mode Mobile!
The Mode Earn Phone—A Smartphone Every Budget-Conscious Person Needs
While the Mode Earn App is fantastic all on its own, our Mode Earn Phone offers you even more benefits to take advantage of—the device doubles the number of points you can collect with the app! Our smartphones come with the app already installed, allowing you to collect twice as many points as you would using the app on another device. 
Much like the Mode Earn App, the Mode Earn Phone allows you to earn redeemable points for performing your favorite activities on the device. The phones' central feature is an earn-as-you-go widget with over 16 modes you can use to collect points, including:
Cash Mode

Watch Mode

Task Mode

Save Mode

Music Mode

Games Mode

Weather Mode
Two additional reward-bringing activities that no other platform offers—but Mode Mobile's products do—are charging your phone and listening to music.
Source: Mode Mobile
Buy or Subscribe to a Mode Earn Phone ASAP!
On top of making you a steady income, our mobile devices are also high-quality smartphones you can use in your day-to-day life. Our latest model—Mode Earn Phone MEP2—is equipped with impressive features that meet all technological needs of contemporary smartphone users.
Consult the following table for more information about this phone:
| | |
| --- | --- |
| Specs | Mode Earn Phone MEP2 |
| Platform | Android 11 |
| Front camera | 5MP |
| Rear camera | 13MP + 2MP + 2MP |
| Network | Global phone, unlocked, 4G, LTE, Dual SIM |
| Security | Face and fingerprint ID unlock |
| Storage/RAM | 128GB + 4GB (64GB SD in box) |
Our smartphones are compatible with all major GSM carriers and come with an affordable data plan. The best part is that you'll be able to earn back your investment in the phone in a couple of months, given that you can earn $1,200+ in reward points in a single year by using it! 
There are two ways for you to get the Mode Earn Phone:
Choose a free trial, then pay a monthly $9.99 subscription fee—billed quarterly

Make a single $109 payment
If you choose our subscription plan, you'll receive a brand new phone with all the latest features after only 18 months. Do not let this amazing opportunity to earn supplemental income slip you by—get a Mode Earn Phone as soon as possible to earn all the gift cards you want!
Featured image source: Christian Wiediger
Get Free Gift Cards In Minutes