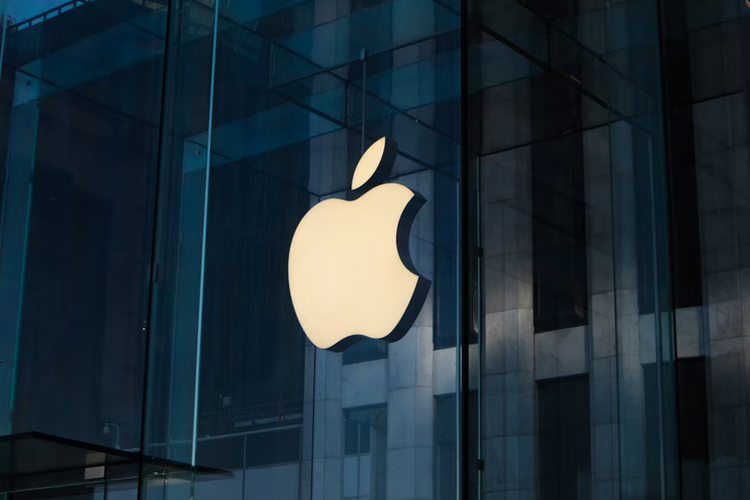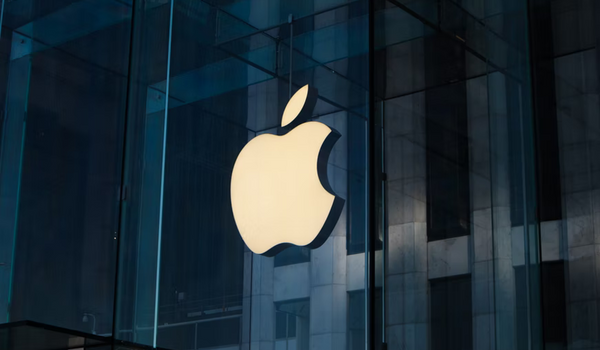 How To Get a Free iTunes Gift Card [Legitimate Options]
Risk-Free Ways To Get a
Free iTunes Gift Card
With over 60 million songs, Apple Music is one of the most popular streaming services. While the high sound quality and convenient iCloud integration are worth every penny, curating a playlist could wrack up quite a bill. That's why passionate music lovers are always on the lookout for free iTunes gift cards that'll help them save up on their favorite pastime!
In this article, we'll examine the safest and fastest ways to earn free iTunes and Apple gift cards. We'll show you how to fend off internet scammers and find legit offers that align with your general interests. In addition, to help you cut back on your spending, we'll break down Mode Mobile's reward-based system that can get you a steady supplemental income in an easy and fun way.
Apple Gift Cards vs. iTunes Gift Cards—What's the Difference?
iTunes gift cards, otherwise known as App Store & iTunes cards, are a form of prepaid store credit for various digital Apple products. The card can be used for buying music, movies, TV shows, apps, and other media or software and paying for the Apple Music subscription.
As of 2020, users have been able to get an "all-purpose Apple gift card" that can be redeemed online and in-store. It covers all goods and services from the company, so you no longer need a separate card for the iTunes Store. Note that some major retail chains, such as Target or Best Buy, may still hold standard iTunes gift cards in their catalog. Since they don't have an expiration date, you can still get them from various sources.
Apple gift cards are available in both fixed denominations from $25 to $100 and variable amounts (min $10 and max $2,000). You can get them in physical formats or as a digital code sent to your email address.
Listen to Tunes and Earn Free Gift Cards With Mode Mobile 
Mode Mobile has designed a revolutionary reward-based system that allows you to earn hundreds of dollars in supplemental income by doing what you love. Instead of doing repetitive, tiresome activities, you can collect point after point by listening to your favorite tunes. Other phone-based tasks you can complete to earn rewards include:
Locking and unlocking the screen

Charging your phone

Playing games

Watching short videos

Checking the weather

Following the news

Browsing the web

Shopping
The laidback nature of the reward-based activities and the quick earning rate ensure a stress-free money-making experience. Using the company's flagship products—the Mode Earn App and the Mode Earn Phone—you can score amazing prizes, like free gift cards, prepaid Mastercards, and cash, with minimal investment.
Source: Mode Mobile
How To Get a Free iTunes Gift Card
The coveted Apple or iTunes card is rarely handed out entirely free of charge. Frugal shoppers typically pursue the following options:
Gift card exchange websites

Gift card giveaways

Get-Paid-To (GPT) websites and reward-based apps
Gift Card Exchange Websites
If you have an unused gift card lying around the house, try exchanging it for an Apple or iTunes gift card. You can join an online community of like-minded consumers who are eager to swap goods. Popular gift card exchange websites include:
Raise

CardCash

GC Spread

Gift Card Granny
Most of these communities also have forums and channels on various social media platforms (e.g., Reddit, Facebook, Steam, and Discord).
Even if you don't have anything to swap, you can still find resellers who deal gift cards at a discounted price. While getting a discount isn't as exciting as scoring a free iTunes gift card, it beats paying the full price.
Giveaways and Sweepstakes
Shoppers with luck on their side can consider entering a giveaway to win free iTunes gift cards. If you're active on social media platforms, namely TikTok and Instagram, you've likely run into these contests. You can also be proactive in your quest for freebies and try:
Following influencers

—Musicians, gamers, and tech influencers collaborate with various brands to secure promo codes for their followers. If you start following some verified accounts, you'll have better chances of getting free gift cards for iTunes and other streaming services (e.g.,

Spotify

)

Searching hashtags

—Type any of the following hashtags into your search bar

#itunesgiftcard

,

#applegiftcards

,

#

freeitunesgiftcardcodes

,

and

#applegiftcardgiveaway

and enter the competition. You'll probably have to share a few posts and drop a comment to have a shot at winning
Before you enter any competition, check the eligibility requirements. In most cases, you can't participate unless you're a legal resident above the age of 18. Keep in mind that each event has a distinct set of rules, depending on the organizer.
Source: Illias Chebbi
Get-Paid-To Websites and Reward-Based Apps
One way to get free iTunes gift cards is via Get-Paid-To (GPT) websites and reward-based apps. While each platform can have a different system, the principle is pretty much the same. Once you subscribe, you're tasked with a series of online activities that earn you a certain number of points. Accumulated points can then be redeemed for cash payoffs or free gift cards.
If you'd like to get a free iTunes gift card this way, here are some of the most popular GPT sites and reward-based apps for you to check out:
Website or App

Brief Overview

Survey Junkie

Collect points by completing online surveys

Subscribe for free

Earn gift cards from Apple, PayPal, Amazon, Target, Walmart, and Groupon

Swagbucks

Get points for taking surveys, shopping online, and watching ads

Receive a $5 sign-up bonus

QuickThoughts

Gain reward points by posting thoughts online or checking into stores

Complete surveys in exchange for additional points

Cashout after earning a minimum of $10

Ipsos i-Say

Post reviews of various brands, advertisements, etc.

Participate in giveaways organized every four months to win reward points

Ibotta

Scan your grocery receipts for reward points

Get cashback offers for daily purchases 

Receive money back for items from Walmart and other major store chains
What To Look for in a Reward-Based Platform
With so many GPT sites and reward-based apps, it's hard to determine which one will work for you. To avoid wasting your time, you should look into a few basic parameters. Ask yourself whether the platform:
Offers the rewards you're looking for

—Before you join, make sure iTunes gift cards are on the rewards list in the first place

Imposes low payout thresholds

—Some platforms have impossibly high payout thresholds, which can slow down your earning rate

Provides manageable earning tasks

—Ideally, reward-based tasks should be casual, more like an activity you can complete in your free time than a time-consuming obligation

Enjoys good ratings

—Always check for user reviews on forums or online stores, like Google Play or App Store. If an app has garnered quite the following and has a steady rating, it's a sign of reliability
Make Money Like a Pro With the Mode Earn App
The Mode Earn App is a free-to-download reward-based platform that will turn your phone into a money-making machine. Thanks to the earn-as-you-go technology, you'll be able to accumulate up to $600 per year through casual use alone. Once you install the app, you can get right to collecting redeemable points—no subscription needed.
Invest in yourself
Get $20 from Stash & an $60 Mode Mastercard after you deposit at least $5 into a new account.
TODAY get a FREE stock and $15!💰
Get 1 FREE stock worth up to $225 + a $15 Mode MasterCard after you sign up for Robinhood and fund your account with at least $1!
Mode Mobile has an extensive list of partners that provide countless amazing prizes. You can earn gift cards from some of the biggest brand names, such as Walmart, Starbucks, Sephora, Amazon, eBay, Target, TJ Maxx, and many others. The cards can be redeemed for in-store or online purchases. Besides gift cards, you can aim for other noteworthy prizes, such as:
Reward Type

Itemized List

Gaming cards and tokens 

Free Fire diamonds

Eneba gift cards

PUBG gift cards

Cash deposits and prepaid cards

Investments 

Gadgets and electronics

Mini-drones

Bluetooth headsets

Headphones

Other

Airtime

Shopping discounts

Charity donations
Because of the safe earning environment, consistent earning rates, and hassle-free tasks, the Mode Earn App has been installed over 30 million times and maintains an outstanding 4.4-star review. Download the app from Google Play today, and the money will pour in! For an even bigger payback, get a Mode Earn Phone.
Take a Bigger Bite of Rewards With the Mode Earn Phone
The Mode Earn Phone can enhance your earnings by letting you collect twice as many points for the same phone-based tasks as the app. The cutting-edge device comes with an integrated earn-as-you-go widget that works in sync with the preinstalled Mode Earn App. The unique technology can put more than $1,200 in your pocket before you know it.
You can complete various earning tasks in 16 different modes, including Music Mode, Games Mode, Fitness Mode, and Lock Screen Mode. In addition to being profitable, the phone is a full-featured Android device with a high-end processor that enables multitasking, an excellent battery life, and huge storage (expandable). It's also compatible with all major GSM carriers.
Source: Mode Mobile
If you'd like to bag a Mode Earn Phone, you have two options:
Purchase the device for a one-time price of $109

Subscribe for a monthly fee of $9.99 (billed quarterly)
The subscription is preceded by a free trial period. If you choose to continue afterward, you'll get a new device with all the latest upgrades every 18 months.
By using the Mode Earn Phone casually, you will earn back your initial investment in no more than a few months.
Watch Out for iTunes Gift Card Scams
While searching for free Apple and iTunes cards online, you'll run into numerous gift card code generators that promise "free iTunes gift card codes—no surveys or offers." Do not fall for it since most of these websites are scams.
After you click on the link, you're asked to provide personal data in exchange for a "free gift card code" or even download suspicious apps packed with malware. Your personal information will subsequently be sold to companies or cybercriminals, and the supposed code will turn out to be a random series of numbers.
You should be extra vigilant when exchanging gift cards with strangers on the internet (or buying from them). Scammers often pose as well-meaning resellers or budget-conscious shoppers looking to swap gift cards. Apple and iTunes gift cards are always in-demand and make for successful baits.
If you suspect the free iTunes gift card code you've received is invalid, alert the Federal Trade Commission (FTC) by filing an online report. Depending on where you live, you can also go to your local police department or district attorney's office. Finally, make sure to reach out to Apple's customer support at 800-275-2273 or online since they'll appreciate the information.
When it comes to free gift cards, keep in mind that if it sounds too good to be true—it most likely is!
Featured image source: Laurenz Heymann
Get Free Gift Cards In Minutes