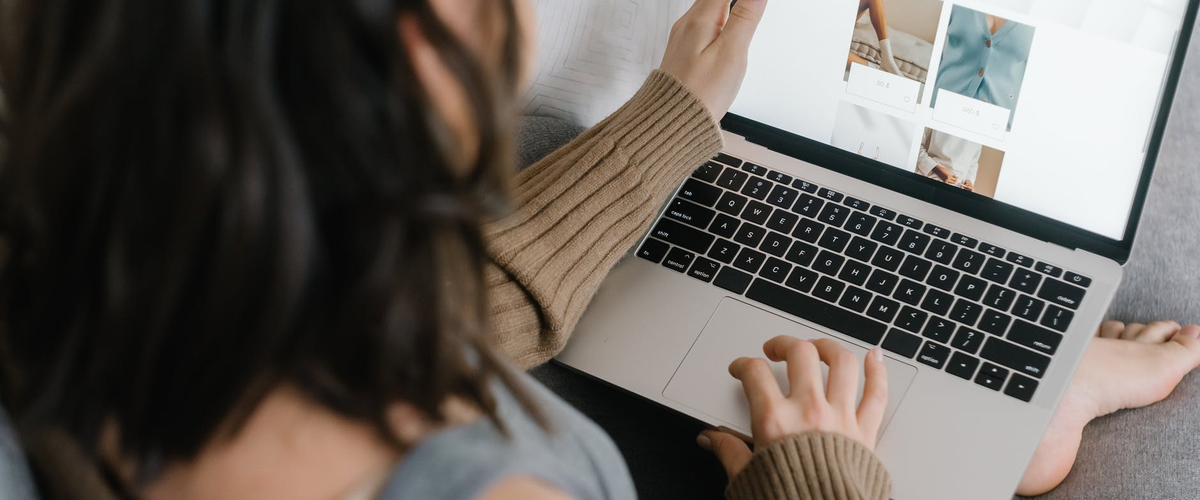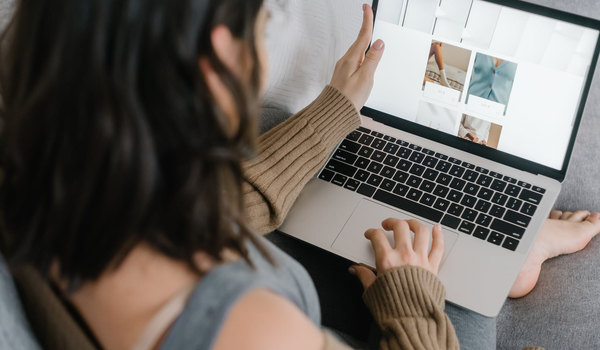 Free Amazon Gift Card—How To Get It and Where
A Guide to Earning a Free Amazon Gift Card
Today, it's almost impossible to find someone who has never shopped on Amazon. The convenience this online retailer brought to our lives has completely revamped our shopping habits. With shipping time getting shorter and shorter, there seems to be nothing to stop Amazon's continuous rise.
If you're a frequent Amazon user, you know how easy it is to get excited about a product and motivated to buy it. This can impact your budget significantly, and an Amazon gift card can help you alleviate the spending problem. The trouble is—the gift card actually saves you money only if you get it for free.
In this article, we'll show you how to obtain a free Amazon gift card and how you can redeem it. We'll also explain how the Mode Earn App—a first earn-as-you-go platform—works and how you can use it to earn supplemental income by completing mundane tasks on your mobile device!
TODAY get a FREE stock and $15!💰
Get 1 FREE stock worth up to $225 + a $15 Mode MasterCard after you sign up for Robinhood and fund your account with at least $1!
How To Get Free Amazon Gift Cards
If you're not in the mood to spend your money or beg your friends to buy you a gift card (when it's obviously not your birthday), know that you can still earn Amazon gift cards online. 
To get one and start using it online, you'll need to work a bit for them. Don't worry—it's nothing too complex and won't take too much of your time—otherwise, it would be pointless.
We'll go over various methods of getting gift cards and some extra cash to spend on Amazon.
Mode Mobile—Make the Most Out of a Free Gift Card App
If you're looking for a reliable source of supplemental income for completing activities on your phone, look no further than Mode Mobile. Our earn-as-you-go platform—the Mode Earn App—enables you to earn rewards by completing a plethora of tasks, including:
Reading the news

Charging the phone

Locking the phone

Taking deals

Playing video games

Listening to music

Checking the weather

Completing surveys

Watching videos

Installing partner apps

Surfing the internet
You can take advantage of highly personalized reward-based offers by installing the Mode Earn App or purchasing the Mode Earn Phone. After that, all you need to do is use your phone, and you'll gain reward points that can be exchanged for free gift cards for Amazon and many other companies, platforms, and even games, such as Fortnite and Roblox.
When you gain enough reward points, you can also exchange them for cryptocurrency, straight cash, products, stocks, and other rewards.
The Mode Earn App—Turn Your Phone Into a Cash Source
Once you download the Mode Earn App from the Google Play Store and start performing the reward-based activities on your phone, you can make over $600 a year in reward points. 
If you're wondering about the credibility of the app, the Play Store reviews speak for themselves—our app has over 30 million users from all over the world, and the Android app has 4.4/5 stars on the Play Store, with more than 2.6 million user reviews!
Source: Google Play
Spend Money To Make Money—Amazon Reward Systems
Amazon offers rewards for its customers through several programs they organize. While gift cards earned through these programs won't come completely free, they are a great way to increase your spending power if you're already set on buying something.
The best Amazon reward systems include:
Amazon Reload

Amazon Rewards Visa Card

Trade-in electronics
Amazon Reload
Amazon Reload allows you to add more money to your account's gift card balance. You can also use the Auto-Reload function that allows you to set up a budget and add more funds periodically.
Amazon often offers promotions for their Reload service, so check out what type of promotion is active at the moment. One such promotion gives you $10 every time you add $100 to a gift card using Reload.
Amazon Rewards Visa Card
Source: CardMapr
Amazon teamed up with Visa to offer special Visa Signature Cards to frequent Amazon users. When you get this card, you'll receive a free Amazon gift card instantly, the value of which varies depending on the card you get.
Aside from the initial gift card, you'll benefit from various cashback options available only for users of Amazon Prime Visa cards. Check out the table to see the benefits of using both cards:
| | | |
| --- | --- | --- |
| Type of Reward | Amazon Rewards Visa Card | Amazon Prime Rewards Visa Card |
| Welcome gift card value | $50 | $100 |
| Cashback at Amazon and Whole Foods | 3% | 5% |
| Cashback at gas stations, restaurants, and drugstores | 2% | 2% |
| Cashback on all other purchases | 1% | 1% |
| Annual credit card fee | No | No |
| Foreign transaction fee | No | No |
| Bonus rewards at Amazon | No | 10% |
The Electronics Trade-In Program
With the Amazon Trade-In program, you can send in an old device or a piece of electronics you no longer use. In exchange for the item, you'll receive a gift card whose value equals the assessed value of the item you've sent in.
The way it works is that you ship your old device (shipping is free), and then Amazon evaluates the eligibility and the value of your item. This process can last up to ten business days, and Amazon will notify you when they receive the item, as well as when they accept or reject it. Once the item is accepted, the corresponding reward will show up on your gift card balance.
You can trade in hundreds of different devices, including:
Tablets

Cell phones

Wireless routers (Google, eero, Netgear, and others)

Home security devices (Blink, Ring, Cloud Cam, Nest, Arlo, and Wyze)

Gaming consoles and accessories

Streaming media players

Echo and Bluetooth speakers

Headphones
Cashback Options
Similar to how Amazon Rewards Visa Card offers rewards, you can find various cashback options online that offer an "earn as you spend" type of deal. Here, the deal involves a third-party app dedicated to shopping that rewards you for using their app instead of going to Amazon directly.
As a result, you can get rebates on specific purchases. Depending on the app you use, you can get anywhere from 1% to 40% rebate on a product.
Some of the apps that offer cashback deals are as follows:
Gift Card Apps—
How To Earn Amazon Gift Cards
Without Spending a Dime
Source: Mode Mobile
Gift card apps offer rewards to users who complete certain tasks specified by the app they use. What you basically need to do is complete an activity, and an app will compensate you for it by giving you reward points. Then, you can use those reward points to convert them into an Amazon gift card for free.
You'd be forgiven to think that this sounds like a scam, but it's (usually) not. Companies are always seeking ways to improve their exposure to potential customers, and free gift card apps can act as a middleman between the two parties. Businesses can benefit from partnering up with these apps as the apps allow them to:
Increase their brand awareness

Research the market

Improve their customer retention
The apps provide businesses with venues for reaching new customers, and apps get paid in return. As a user, you'll also benefit by completing activities and gaining reward points you can redeem as a gift card. Some of the reward-bringing activities include completing surveys, scanning barcodes, playing video games, and many others.
How To Choose Between
Apps To Earn Amazon Gift Cards
While there are hundreds of legitimate apps that offer free gift cards, you should still be wary of those that don't deliver on what they promise. Aside from security, you should also consider which app brings you the most value, i.e., which app allows you to collect as many reward points as possible.
Before you choose an app you want to install, you should consider the following:
How many companies the app is partnered with

What activities (and how many of them) it offers 

How many users it has

How positive the reviews are and how many users left them
To ensure you're downloading a credible app, make sure to go through user reviews and check out other people's experiences. If you find an app with a low rating and only a handful of users, you're better off not trying your luck and going for a more popular app.
You should also consider the activities it offers. Some apps focus on a single activity, for example, surveys. That's fine if you only want to fill out questionnaires, but you can maximize your gains by going for an app that rewards you for completing other activities as well. Some apps also offer rewards for completing passive tasks, such as charging your phone.
The Mode Earn Phone—Better Features, Better Rewards
Mode Mobile offers more than an app—you can also obtain a Mode Earn Phone, an Android device dedicated to making you money. By following the "earn as you go" principle, the Mode Earn Phone lets you earn money by using the device, making it the only phone that pays for itself—after a couple of months, you'll cover your purchase and data plan costs entirely.
You can subscribe to or buy a Mode Earn Phone by opting for:
Free trial

—Pay only the shipping fee. Afterward, you'll have a subscription fee of $9.99 per month, billed quarterly

One-time payment of $109
The Mode Earn Phone comes with a pre-installed Mode Earn App that offers 50% more rewards than when you install it on any other device. This will allow you to earn over $1,200 per year.
Source: Mode Mobile
Thanks to its specs, you can use the Mode Earn Phone instead of your regular device and not miss out on the latest hardware features. Mode Mobile issues a new phone every 12 months, so you can always have the best phone available, maximizing your gains!
More Guides That Will Help You Get Your Cash Back
Looking for more ways to get cashback? Check out the guides we have on gift cards from Amazon, Fortnite, Roblox, and others:
Featured image source: Mikhail Nilov
Get Free Gift Cards In Minutes