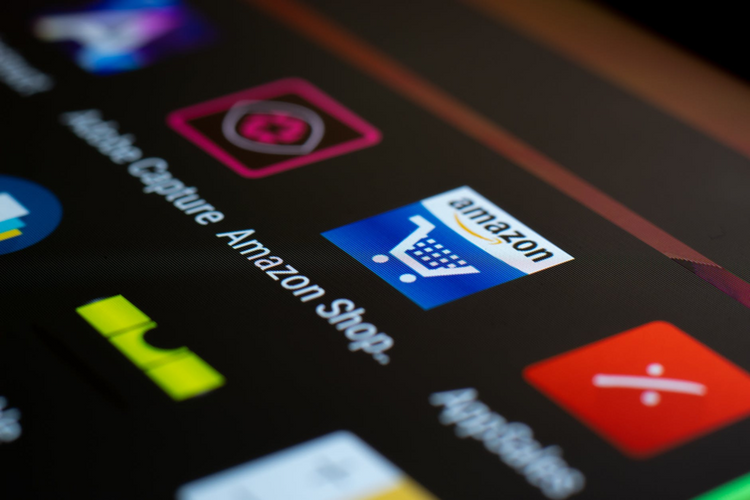 Discover How To Check Your Amazon Gift Card Balance
Your Complete Guide to Checking the
Amazon Gift Card Balance
Are you struggling to figure out how to check your Amazon gift card balance? Have you already used a part of your gift card balance on a purchase and don't know how to keep track of the leftover amount? If so, don't worry—many gift card users have similar issues. 
The good news is that you don't have to look any further for answers. Our guide will teach you everything you need to know about properly checking your available Amazon balance and solving potential issues related to gift card redemption. 
As a special bonus, we'll also show you how you can earn free Amazon gift cards using Mode Mobile's money-making products!
Invest in yourself
Get $20 from Stash & an $60 Mode Mastercard after you deposit at least $5 into a new account.
What Are Amazon Gift Cards, and What Can You Use Them For?
An Amazon gift card is a prepaid card loaded with a specific amount of money you can use towards purchasing eligible goods and services on Amazon and its affiliated marketplaces. These cards are available in denominations of $15, $25, $50, and $100. Select stores also offer a variable denomination card that can be loaded with any sum between $25 and $500.
Amazon gift cards are versatile—aside from buying awesome products from the company's large catalog, you can also use these gift cards online to:
Amazon gift cards don't expire, and you can keep reloading them as many times as you wish!
How Your
Amazon Gift Card Balance
Works
Your Amazon gift card balance is the backbone of all the purchases you make on this website. The funds in the Your Account section get updated every time you redeem an Amazon gift card or a gift voucher, and the updated balance automatically applies to your next eligible order.
Source: ANIRUDH
You can redeem as many Amazon gift cards as you want and keep upping the amount to spend on another occasion. You should keep in mind that if the order total exceeds the funds in your gift card balance, Amazon will charge the remaining amount to your default payment method.
How To Check
the
Amazon Gift Card Balance
You'll find instructions on how to check your Amazon gift card balance in the following table:
Checking Your Amazon Gift Card Balance Using

Prompts To Follow

Your Amazon Profile

Log in to your Amazon account

Go to

Your Account

Visit the

Gift Cards

section

Search Bar

Sign in to your Amazon account

Type

Gift Card Balance

in the search bar

Click on

Check Gift Card Balance
You can review all changes to your balance—including order IDs and serial numbers—on the Balance page in the transaction section.
How To Check Amazon Gift Card History
If you are interested in seeing individual transactions and gift card activities, you can check your Amazon gift card history by doing the following:
Log in to your Amazon account

Select

Your Account

from the drop-down menu in the upper-right corner

Click on

View Gift Card Balance

in the

Amazon Wallet

section

Scroll to the

Gift Card Activity

table
You should be able to see a breakdown of your transactions, starting from the most recent one.
Mode Mobile Takes Money-Making to the Next Level
The average person spends years as a loyal customer of the industry giants, putting lots of time and effort into testing their goods and services and offering constructive feedback. What they receive back is overpriced products and not much else. Thanks to Mode Mobile, you can get paid for your opinion and feedback and enjoy numerous benefits in the form of cash and many other prizes. 
We offer you the opportunity to earn gift cards for Amazon, popular games such as Fortnite, and other top brands and financial institutions. All you have to do is keep using your smartphone for everyday activities you already enjoy—such as playing your favorite games or listening to the radio.
Source: Mode Mobile
Install the Mode Earn App To Get the Best Deals
Unlike similar reward-based systems, Mode Mobile's products:
Don't impose limitations on your earnings

Provide you with

 

dozens

 

of methods to collect points

Offer unique earning methods, such as unlocking and charging your phone
Our Mode Earn App is a reward-based platform unlike any other—it enables you to earn over $600 in hard cash and valuable prizes annually! Besides charging and unlocking your phone, you can also collect reward points by:
Surfing the web

Checking the weather

Reading the news

Referring friends

Answering polls

Watching personalized ads

Installing partner apps

Installing and playing new games
Source: Mode Mobile
Every minute you spend engaged in one of these enjoyable activities can earn you rewards provided by some of the biggest brands, such as:
PayPal

Target

Starbucks

Eneba

Chime

PlayStation

Skillshare

Sephora

Aspiration

Home Chef

Acorns
We are constantly making new partnerships and expanding our pool of redemption items. To get the best deals and grab the most attractive prizes, make sure you check the updates regularly so that you don't miss any of the exciting new rewards we have to offer.
The Mode Earn App already has a loyal fanbase and has been downloaded more than 30 million times from Google Play, where it holds an impressive 4.4-star rating! Besides being completely free-of-charge, it's also available all around the globe. You will need less than a minute to download it and start earning your supplemental income in a fun and smart way!
Mode Earn Phone—A Revolutionary Device That Makes You Money
The Mode Earn Phone comes with the Mode Earn app already installed. It grants you all the benefits the app does but offers some unique perks as well—it doubles the number of points you would collect using the Mode Earn App on any other device!
With 16 modes for collecting redeemable points, you can earn over $1,200 per year! Some of these modes include:
Game Mode

Charge Mode

Watch Mode

Unlock Mode

Music Mode

Task Mode

Cash Mode
The rewards you can get cover a wide range of hobbies and interests, including home, crypto, technology, entertainment, education, health, and beauty.
Source: Mode Mobile
The Mode Earn Phone is compatible with all major GSM carriers and comes with an affordable data plan. Only four hours of daily use are enough to earn back the money you spent on the device.
Our latest model—Mode Earn Phone MEP2—is a sleek, modern smartphone equipped with top features that can go toe to toe with any modern mobile phone:
| | |
| --- | --- |
| Specs | MEP2 |
| Network | Global phone, unlocked, 4G, LTE, Dual SIM |
| Platform | Android 11 |
| Rear camera | 13MP + 2MP + 2MP |
| Front camera | 5MP |
| Storage + RAM | 128GB + 4GB (64GB SD in box) |
| Security | Face and fingerprint ID |
There are two ways for you to get our phone:
Make a single $109 payment

Pay a monthly $9.99 subscription following a free trial—billed quarterly
Buy or subscribe to a Mode Earn Phone today to make full use of the Mode Earn App and earn more useful prizes you'll love!
Possible Amazon Gift Card Issues and How To Resolve Them
If you're trying to activate your Amazon gift card but are receiving a message that it's been already redeemed, chances are:
The claim code has already been applied to your account

—One of the possible scenarios is that you have already copied the PIN code and

redeemed the card

but forgot about it. To check whether the funds are already in your balance, visit the

Your Gift Card Balance

page

Someone has redeemed your gift card on their Amazon account without authorization

—If you suspect this is the case, you can get in touch with the Amazon support center and answer a few questions to help them understand the issue 
Another possibility is realizing that you've accidentally applied the gift card to the wrong account. There isn't much you can do in this case as Amazon doesn't allow you to transfer the gift card balance to another account or another Amazon website once the claim code has been redeemed. You should always double-check which account you're logged in to before redeeming your gift card.
The company's customer support line can also help if you experience any other issue related to their gift cards. It's also advisable to check the terms and conditions that apply to Amazon reward cards to verify whether your orders and transactions clash with any of the rules and restrictions Amazon has in place.
How To Earn a Free Amazon Gift Card in a Fun and Simple Way
Source: Mikhail Nilov
While Amazon gift cards can open up a world of possibilities for you, it's undeniable they can also put a dent in your wallet if you purchase them yourself.
The only logical way to enjoy discounts on this platform is to get free Amazon gift cards, but not everyone knows where they can find them.
Luckily, the internet provides you with plenty of opportunities to earn either cash or gift cards via different platforms. We've listed some of the most popular online sources below:
Get-Paid-To sites

Various reward-based apps

Social media giveaways and promotions
While these are all legitimate ways of getting free gift cards, they have certain disadvantages, such as being:
Too few and far between

Time-consuming

Unreliable

Limiting—offering you a single method of earning rewards (e.g., only for completing surveys) or imposing daily or weekly limitations on your activities
If you want to earn your free gift cards smoothly, rely on Mode Mobile—the company that helps you monetize your phone use in an entertaining way!
Featured image source: Sagar Soneji
Get Free Gift Cards In Minutes