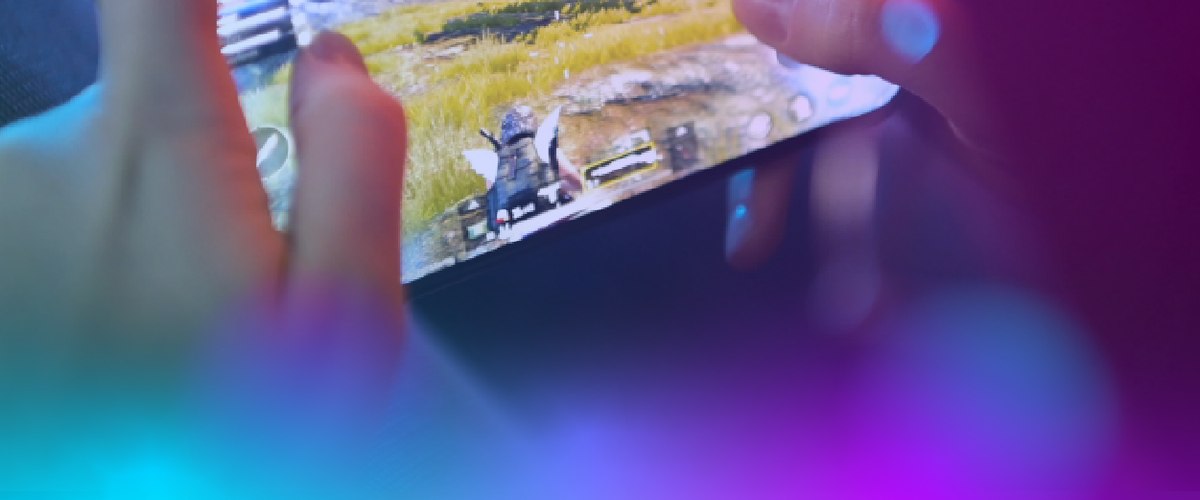 How To Earn Amazon Gift Cards by Playing Games
The Easiest Way To Earn Amazon Gift Cards by Playing Games
While many see Amazon as a powerhouse that will bring an end to mom-and-pop stores across the United States, the convenience it provides to consumers is undeniable. You can buy virtually everything on Amazon and have it delivered to your doorstep in a few days without leaving your armchair.
With so many different manufacturers offering the same products, budget-conscious consumers are always on a hunt for a bargain and a chance to save a buck or two. They can achieve that with Amazon gift cards.
Redeeming a gift card you've bought for yourself won't shave any cents off your purchase fee, but getting a free gift card is a different story altogether.
Thanks to free gift card apps (the legitimate ones!), you can now use a plethora of methods to earn reward points and convert them to gift cards for free. In this article, we'll show you how to earn Amazon gift cards by playing games and how to use the card online once you get it.
How To
Earn Amazon Gift Cards by Playing Games
Playing video games for free and getting paid with gift cards in return may sound too good to be true—but it isn't. This is possible through free gift card apps that partner up with game developers.
Any app that rewards you for playing games will have a list of games they offer rewards for. To earn an Amazon gift card, you need to complete various activities, including:
Installing the game

Accruing playtime

Completing certain quests and in-game tasks

Reaching a specific level
If you're new to this concept, you must be wondering if the rewards are legitimate and what's in it for game developers.
Game creators partner up with gift card apps for two main reasons:
Increasing their reach

—They pay these apps to bring new users and raise the number of downloads, which promotes their game

Beta testing

—Games need users to test the early stages of the game so that the developers can fix any potential bugs before the game goes public
If you're someone who likes to play games casually, you can monetize your hobby and earn rewards for it. It also gives you access to the latest games before anyone else, which many gamers will appreciate.
You will receive reward points for playing the game and completing in-game tasks. Then, you can use those points and convert them into Amazon gift cards.
Games That Give Amazon Gift Cards
You won't be able to find a list of games that support Amazon gift cards because there isn't one.
When you use an app that rewards you for playing games, it doesn't matter which game you play as long as it's partnered with the app. Any such app lists out the games you can play to earn reward points.
Where To
Play Games for Amazon Gift Cards
The first step to finding reward-bringing games is to install a free gift card app that offers rewards for playing games. Once you have such an app, you will find the list of supported games you can download from the Google Play Store or App Store.
As there are so many of these apps, it's important to select one that will respect your privacy and give you financial rewards as promised. When you're doing the research to determine which app best fits your needs, you need to take into account the following:
Number of games on offer 

Number of brands/companies that are associated with the app (you may be interested only in Amazon gift cards, but the larger the number of partners, the more reputable the app is)

Amount of rewards you get per game activity

Credibility and security of the app
Choosing the App
App credibility is arguably the most important factor because you need to ensure that your private data won't be leaked or that you don't get conned for reward points.
Aside from checking out various review blogs on the internet, one of the sure-fire ways to check if an app is credible or not is to see what kind of numbers it generates on the Play Store and App Store. If it has few downloads and a small number of reviews, you're better off choosing another app.
If you want to increase the number of reward-giving activities to perform and optimize your efforts towards earning a free Amazon gift card, you can check out what other functionalities a free gift card app offers. Aside from playing games, some of the most common available activities include:
Watching video ads

Installing partner apps

Scanning product barcodes

Getting cashback for certain purchases
Mode Earn App—
Best App To Earn Amazon Gift Cards
One of the apps that knock it out of the park on all the aspects mentioned above is Mode Earn App by Mode Mobile. The app has over 30 million downloads from Android and iOS users from all over the globe. more than 2.6 million reviews people have reviewed the app on the Google Play Store, leaving 4.4/5 stars as the average score.
Source: Google Play
The Mode Earn App offers its users a plethora of games to choose from and a chance to earn reward points for playing them.
The good news is that the app features boosters, which allow you to collect more reward points than usual. The way they work is that some activities (e.g., installing a certain game, reaching a certain level, etc.) get boosted for a period of time during which they bring doubled or tripled rewards.
If you get tired of playing games, you can still keep earning points by doing some of the other reward-bringing activities. For example, the Mode Earn App is the first free reward-based app that pays its users for listening to music.
Aside from playing games and listening to music, you can earn rewards by:
Reading news articles

Watching video ads

Taking timed deals

Completing surveys

Locking the phone

Charging the phone

Installing partner apps

Surfing the internet

Checking the weather
Once you obtain enough points, you can exchange them for an Amazon gift card.
You've
Earned Amazon Gift Cards by Playing Games
—Now What?
Source: Sagar Soneji
When you convert your reward points into an Amazon gift card, it's time to redeem it. Unlike most online stores, you need to activate the gift card before you make a purchase. To do that, take the following steps:
Via Mobile

Via Desktop

Open the app or visit the

Amazon website

Log in and click on

Hello

to navigate through the menu

Select the

Payments

option and then tap on

Your Payments

Click on

Amazon Gift Card

Tap on

Redeem a Gift Card

Enter your gift card number and code

Tap on

Apply to Your Balance

Go to the Amazon website and sign in

Choose the

Account

option right under

Hello

and select

Account

from the drop-down menu

 

Select the

Your Payments

option

Choose

Amazon Gift Card

Click on

Redeem a Gift Card

and enter your gift card information

Press

Apply to Your Balance
When you redeem your card, funds will be allocated to your balance. Then, you can use the funds during your next purchase on Amazon's store. Aside from getting free items or buying products with a discount, you can use the Amazon gift card elsewhere, such as:
You can also:
How To Use Mode Mobile To Earn an
Amazon Gift Card With Games
Mode Mobile can help you earn Amazon gift cards by playing games:
With an Android/iOS app

On a dedicated mobile device
Source: Mode Mobile
Install the Mode Earn App
The way the Mode Earn App works is that it runs in the background and logs your activities. When you do something reward-worthy (play a game, for instance), the app will automatically add reward points to your account. 
Download the Mode Earn App from the Google Play Store for free. Once you install the app on your device, you'll be able to:
Earn up to $600 in Amazon gift cards and cash

Earn supplemental income by playing games and doing everyday activities, such as charging and locking your phone

Convert the reward points into cryptocurrency, products, or stocks
Get the Mode Earn Phone
Mode Mobile also offers a mobile device that you can use to optimize your money-making efforts. The Mode Earn Phone is the first "earn as you go" device—the more you use it, the more money you'll make. This means that the device itself will cover its purchase fee and your data plan.
You can use one of the following options to subscribe to Mode Earn Phone:
Pay only the shipping fee

—You'll have a $9.99 monthly subscription fee, billed quarterly

Make a one-time payment of $109
When you get the phone, you'll be able to:
Earn $1,200 and more per year

Receive double the reward points for the same activities via the pre-installed Mode Earn App

Get cash rewards for everyday activities (16 different modes available)
The Mode Earn Phone comes with a one-year warranty, and every 12 months, you'll receive a new model with updated hardware and software.
The best thing about the Mode Earn Phone is that it comes with impressive specs, enabling you to leave your old device behind and use the Mode Earn Phone as your regular phone. This will help you earn as many reward points as possible.
The newest 2022 Mode Earn Phone comes with these impressive specs:
6.52'' HD screen

4,000-mAh battery

128GB storage

Triple-lens camera—13MP + 2MP + 2MP

Android 11

Fingerprint and Face ID unlock

Octa-Core ARM Cortex

Dual SIM slots

5MP selfie camera
Don't miss out on your chance to reap the rewards for being a dedicated gamer—with Mode Mobile!
More Guides That Will Help You Get Your Cash Back
Looking for more ways to get cashback? Check out the guides we have on gift cards from Amazon, Fortnite, Roblox, and others:
Featured image source: Mode Mobile
Get Free Gift Cards In Minutes