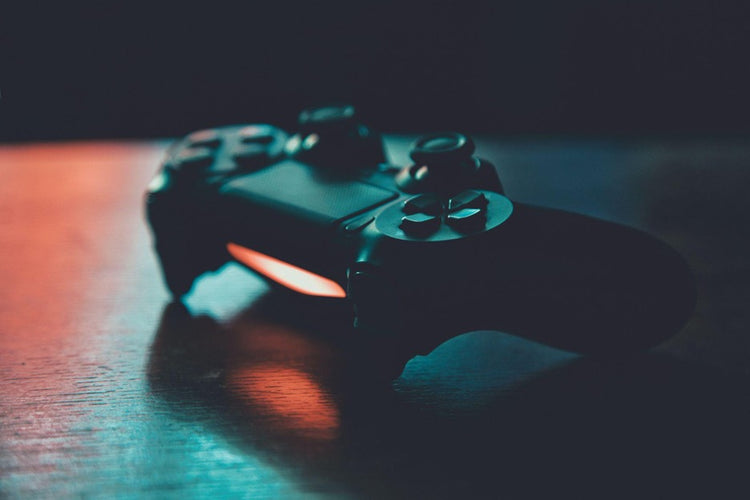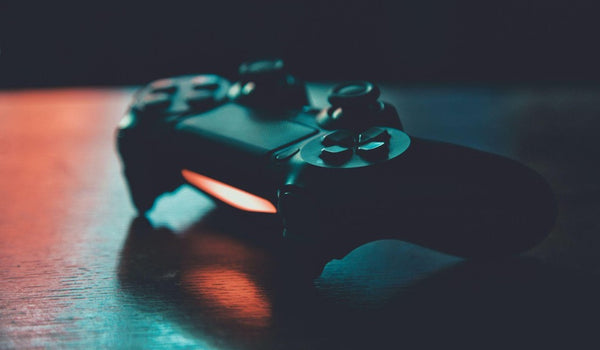 Getting Free PS4 Gift Cards—A Brief Guide
How To Get Free PS4 Gift Cards With Ease
Everything comes with a price nowadays. The average price for a game on PlayStation Store is $18.52, and that's without deluxe editions and pay-to-use DLCs. In general, even games that are free (like Roblox games and Fortnite) include premium content and accessories that come at a price—PS4 games are no different.
If you don't want to give up on playing your favorite games but don't have enough money to support your hobby, you'll do well to have a free PS4 gift card. In this article, we'll show you how to get free PS4 gift cards the easy way. We'll also introduce Mode Mobile's free gift card app and a mobile device you can use to earn a PlayStation gift card fast and safely.
How Can You Get
Free PS4 Gift Cards?
According to Forbes, Sony has a market cap of $108.8 billion. They wouldn't achieve this number by giving away their products for free or letting a simple algorithm leak their gift card codes.
Still, that doesn't mean a free PS4 gift card is off the table—it means you'll have to earn it. It's important to learn how to tell a legitimate way of earning a free gift card from scams.
If someone offers you a gift card to use online for free without asking for something in return, you can rest assured it's a scam. The only way to get a redeemable gift card without paying anything is by completing certain tasks in exchange. That can be enrolling in the Sony Rewards program, completing surveys, or downloading a gift card app.
Mode Mobile—The Safest and Fastest Way To Earn 
Free PS4 Gift Cards
Mode Mobile offers you the chance to get a free PlayStation gift card you can use for PS4 at your leisure. All you need to do is use your mobile phone. With Mode Mobile, you can earn a supplemental income of $600–$1,200 by:
Mode Mobile will award you with reward points you can use to redeem a PS4 gift card and many others. Check out the table below to see how you can earn points and what you can use them for:
Activities You Can Complete To Earn Reward Points

Rewards You Can Get Exchange Your Points For

Playing video games

Installing partner apps

Listening to music

Checking the weather

Locking the phone

Taking deals

Charging the device

Reading the news

Surfing the internet

Watching videos

Completing surveys
How To Get a Free PlayStation Gift Card
via Sony Rewards
Sony Rewards is a points program offered by the company to reward their most loyal customers. When you sign up for the program, you'll receive a Sony Visa credit card or a PlayStation Visa credit card you can use to buy Sony products, as well as for purchases in other stores.
When you use the credit card, you'll receive points for every $1 spent. Depending on how you use the card, the number of points will vary, as shown in the table below:
| | | |
| --- | --- | --- |
| What You Can Use Your Credit Card On | Points for Sony Visa Credit Card | Points for PlayStation Visa Credit Card |
| Entertainment | 5 | / |
| PlayStation Store | / | 5 |
| PlayStation and Sony products | 5 | 5 |
| Restaurants | 2 | 2 |
| Cable and internet bills | / | 3 |
| Other purchases | 1 | 1 |
Once you collect enough Sony Rewards points, you can go through the program's catalog and see what's on offer. Usually, you can spend the points on:
Music, movies, and other content

Sony products

PS games

Discounts

Unique collectibles
How To Get
Free PlayStation Gift Cards
by Completing Surveys
Source: Alex Green
Businesses rely on customer opinion when they're doing market research and trying to put out a new product or service. While they can hand out questionnaires to their current customers, they also need impartial opinions from people who have no ties to their brand. That's where survey websites come in.
You can use these websites to complete surveys and get rewards in exchange for your time and effort. The four most common types of surveys are as follows:
Brand awareness surveys

Consumer insights

Product-based surveys

Partner surveys
How many reward points you receive depends on the website you use, the duration and urgency of a survey, as well as how qualified you are to complete it.
Survey payouts can range from $0.05 to $10 per survey. The problem is that the majority of them don't pay well. You can spend more than 30 minutes filling out a survey to receive about $2, which is not worth your time.
You should also be wary of scams as not all survey websites are legit. Steer away from sites that:
Ask for personal information

Demand a membership fee

Promise steady, full-time income

Offer unrealistic signup bonuses of $100+

Promise free items

Don't have a lot of users and user reviews
How To Get PlayStation Gift Cards for Free
With Gift Card Apps
Free gift card apps are similar to survey websites in that they offer reward points for completing a task. The difference is that these apps offer more than filling out surveys. There are two common types of free gift card apps:
Cashback apps

Activity-based apps
Cashback apps allow you to save money while shopping. They have partner stores and offer rebates whenever you make a purchase. Depending on the app, you can get 30%–40% cashback per purchase.
Activity-based apps offer reward points for completing a variety of tasks on your mobile phone. For instance, you can get reward points for installing apps, playing video games, completing surveys, watching ads, and so on. Once you collect enough reward points, you can cash them in for a free gift card.
As always, you need to ensure you don't fall for a scam. Make sure you use an app that is popular and reputable among its users. When you choose an app, you need to consider:
How many activities you can do to earn points

How many reward points you get per completed activity

What you can exchange reward points for (if they offer PS4 gift cards, for instance)

How secure the app is (go through user reviews)
How To Make Money With Your Phone by Using the Mode Earn App
When you're choosing a free gift card app, the number one priority should be security. There's no point in getting thousands of reward points if you're never going to see them and get scammed. You should always check how many users an app has and what reviews they've left before you download an app.
That's why the Mode Earn App should be your choice. The app has been downloaded over 30 million times by users from all over the world. More than 2.6 million users have reviewed the app, leaving 4.4 stars out of possible 5.
Source: Google Play
Once you install the app, all you need to do is use your phone. The app will monitor your phone activity and add reward points to your account automatically whenever you complete a task. With the Mode Earn App, you can earn $600+ per year. Download and install the Mode Earn App for free and turn your phone into an ATM.
Mode Earn Phone—A Device Built To Earn Money
Want to optimize your efforts and increase the rewards you get? You can earn a free PlayStation gift card twice as fast with the Mode Earn Phone.
The Mode Earn Phone is the first-ever Android device built with the idea of making money for its owner. It comes with the pre-installed Mode Earn App and an earn-as-you-go widget and helps you accumulate twice as many rewards for any activity you complete. This way, you can earn over $1,200 a year in supplemental income.
The earn-as-you-go widget gives you easy access to 16 different modes you can use to make money:
Data Mode

Save Mode

Charge Mode

Crypto Mode

Games Mode

Finance Mode

Lock Screen Mode

Fitness Mode

News Mode

Music Mode

Task Mode

Cash Mode

Weather Mode

Watch Mode

Share Mode

Surf Mode
If you use your phone for only four hours a day, you'll be able to pay off the phone and cover data plan costs within months.
To make it easier to spend your time using the phone, Mode Mobile has built a device that can replace your old one entirely. The phone comes with amazing specs that will make your day-to-day use of the phone more enjoyable, and the company also releases a new, updated version every 18 months.
The newest model, Mode Earn Phone MEP2, has the following specs:
Source: Mode Mobile
How To Get the Mode Earn Phone
Buy or subscribe to the Mode Earn Phone by:
Making a one-time payment of

$109

Starting a free trial followed by a monthly subscription fee of

$9.99

(billed quarterly)
If you remain a loyal subscriber, you'll receive a newly-released phone when it comes out.
Get a Mode Earn Phone and start making serious bucks instantly. With a device designed to facilitate accruing reward points, a free PS4 gift card is only a couple of steps away.
Free PlayStation Gift Card Codes
—A Word of Caution
If you google free PS4 gift card code generators, you'll find plenty of websites offering free gift card codes. Most of these websites don't focus only on PlayStation but also offer free codes for a variety of brands and platforms, such as:
Essentially, you're led to believe that a code generator website is able to crack the system of all of these companies. This is not the case—free gift card code generators are a scam.
The codes that are readily available don't work, and if you want to gain access to other codes, you need to provide personal information (such as your credit card information) or download an app. That app is typically riddled with adware, malware, and viruses. Make sure you don't go down this road.
Featured image source: Alexey Savchenko
Get Free Gift Cards In Minutes