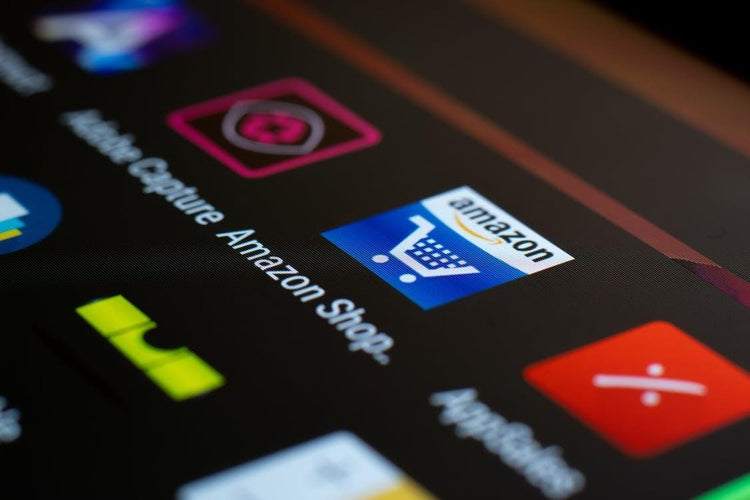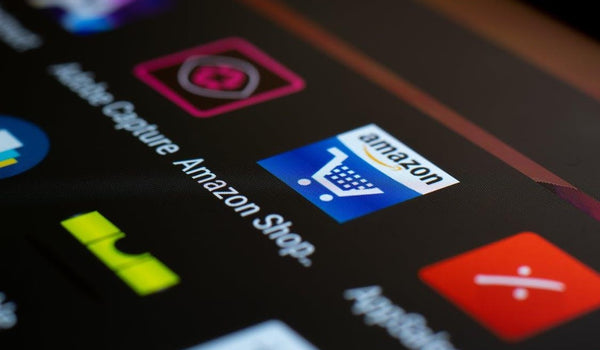 Can I Pay for Amazon Prime With a Gift Card?
Can I Pay for Amazon Prime With a Gift Card
—Question Answered
Most people already know why Amazon gift cards are among the best in the world—they're customizable, come in different formats, and can be used to purchase millions of products on both Amazon and its partner platforms.
Amazon has branched out so much over the past 25 years that it's now a parent company to several subsidiaries, including Amazon Prime—a paid subscription service that offers you exclusive shopping and entertainment benefits. If you have an Amazon gift card lying around and aren't sure whether you can use it to pay for other Amazon services—including Amazon Prime—this article will provide the answer. Apart from the "Can I pay for Amazon Prime with a gift card?" question, we'll also tackle the following ones:
Kashkick
Get cash back from Kashkick when you read emails, complete surveys, take quizzes, refer your friend, and subscribe to special promotions!
What Are Amazon Gift Cards?
Amazon is the world's largest online marketplace—you can find almost anything in its virtual aisles. For all its pros, Amazon can be pretty expensive, which is why most people get excited when they receive this company's gift cards.
Amazon gift cards are prepaid cards preloaded with a certain amount of money you can redeem for purchases on Amazon or its affiliate websites. People love them because of how versatile and convenient they are. With an Amazon gift card, you can:
Choose among different gift card formats and delivery systems

Customize them depending on the occasion

Send them to a loved one as a present

Reload them once you spend all the funds

Make purchases of up to $10,000 per day

Store them for later as

they don't expire
There are three types of Amazon gift cards:
eGift Card

—sent via text or email

Print at Home Gift Card

—delivered in person

Physical Gift Card

—mailed to the recipient's address
How Can I Redeem an Amazon Gift Card?
Amazon gift cards need to be redeemed before being used for purchase. 
The most important element of the Amazon gift card redemption process is a 14- or 15-character alphanumeric code you can find on a physical gift card if you remove the white strip covering. In case you received a digital gift card, you'll find the code in the email sent to your inbox.
To activate an Amazon gift card and transfer the funds to your Amazon gift card balance, proceed as follows:
Redeem an Amazon Gift Card Via

Steps To Follow

Amazon Website

Log in to your account

Hover over the

Account & Lists

menu

Select

Gift Card Balance

Click on

Redeem a Gift Card

Enter the claim code

Amazon App

Launch the app

Tap on

Account

Select

Manage Gift Card Balance

Tap on

Redeem Another Gift Card

Enter or scan the claim code
Keep in mind that Amazon will charge the remaining amount to your default payment method for any purchase that exceeds the amount on your gift card balance.
Can I Pay for Amazon Prime With a Gift Card
?
Amazon Prime is a paid subscription service people adore because of the perks it offers, including free two-day shipping and music and video streaming privileges.
While that sounds great, the question is—Can you pay for Amazon Prime with an Amazon gift card? Officially, Amazon does not allow you to pay for Prime with a gift card, but there's a loophole you can take advantage of—by getting yourself the Gift of Prime.
How To Buy the Gift of Prime Using an Amazon Gift Card
Since you can't pay for or renew an Amazon Prime membership with your Amazon gift card directly, the next best thing you can do is buy the Gift of Prime using your gift card balance.
The Gift of Prime is a reward card used exclusively for Amazon Prime that can be purchased with a regular Amazon gift card. Note that you can only:
View the

Gift of Prime

page if you are signed in to your account

Access the page on

Amazon.com (U.S.)

Redeem the Gift of Prime on

Amazon.com (U.S.)
The process of buying the Gift of Prime using an Amazon gift card consists of three steps:
Performing the purchase with your Amazon gift card account balance

Canceling your Prime membership or free trial

Using the Gift of Prime to buy a Prime gift membership
Source: Thibault Penin
Complete the Purchase
Here's how to buy the Gift of Prime by using your Amazon gift card balance:
Log in to your Amazon account

Go to the

Gift of Prime

page

Select the Gift of Prime for 3 or 12 months

Click on

Add Prime to Cart

Go to the

Cart

page

Click on

Proceed to Checkout

—this will load the

Choose Gift Options

page

Enter the email address you use for your Amazon account and Prime membership in the

Recipient's Email

field

Choose the delivery date

Click on

Save Gift Options

Review your order—you can

redeem your gift card

now by entering the claim code and clicking on

Apply

Click on

Place Your Order
It can take Amazon up to 30 minutes to send you the email with the Gift of Prime redemption details.
Cancel Your Prime Membership or Free Trial
Once you receive the email, you need to cancel your Prime membership or free trial to make sure your credit card isn't charged on the day it expires. Follow these instructions to do that:
Go to the

Manage Prime Membership

page

Click on the

End Membership

link

Ignore all the options Amazon will bombard you with to deter you from canceling the membership by repeatedly clicking on the

End Membership

and

Continue to Cancel

buttons
Pay for Your Prime Gift Membership Using a Gift of Prime
You will receive a cancellation email and will be free to use your Gift of Prime toward paying for a Prime Gift Membership—and here's how:
Open the Gift of Prime redemption details email in your inbox

Click on the

Start enjoying Prime

button—this step will load a verification screen

Check your account information

Click on

Continue
Source: Riekus
Where Can You Get an Amazon Gift Card for Free?
If you're cash-strapped at the moment, you should consider snatching a free Amazon gift card. There are plenty of legit and risk-free ways for you to get either cash or free gift cards without spending a dime—you can turn to:
Social media giveaways

Get-Paid-To (GPT) websites
While these are all free and even fun ways of getting some rewards, they're not particularly lucrative or consistent in the long run. You can earn a significant amount of money with GPT websites only if you join dozens and spend an incredible amount of time on them. Giveaway winners are determined by luck, and there's no guarantee Amazon Trade-In will be interested in your old DVD player enough to let you swap it for a gift card.
The best, easiest, and safest way to get a free Amazon gift card is with Mode Mobile—a company that enables you to earn supplemental income by using your phone for everyday activities. Our two products—the Mode Earn App and Mode Earn Phone—transform enjoyable activities, such as listening to music or playing games, into lucrative opportunities! Our products allow you to collect points that you can later redeem for money, stocks, crypto, physical goods, gift, and prepaid cards, and other rewards.
Source: Mode Mobile
Install the Mode Earn App To Gain Access to Amazing Prizes
The Mode Earn App enables you to collect reward points for performing all the daily activities on your smartphone that you already enjoy, such as:
Listening to music

Surfing the internet

Reading the news

Playing games

Checking the weather

Unlocking and charging your phone
Apart from the everyday tasks you perform on your phone, you can also take advantage of the app's limited-time deals to collect extra points and rewards. These deals involve:
Installing partner apps

Installing and playing games

Accepting game challenges

Responding to surveys

Watching ads
Source: Mode Mobile
You can redeem the collected points for gift and prepaid cards for Amazon and a variety of other companies and brands, including:
PayPal

Acorns

Chime

PlayStation

Target

Sephora

Eneba

Skillshare

eBay

iTunes

Aspiration
The Mode Earn App has been downloaded more than 30 million times, and over 2.6 million satisfied users have given it an outstanding 4.4-star rating on Google Play! The platform is free and available worldwide, and you don't have to meet any specific requirements to start earning on it. It takes only seconds to download the app from Google Play—install it as soon as possible to earn up to $600 a year in cash and incredible rewards!
Buy or Subscribe to Mode Earn Phone for Even Greater Benefits
If you like the way the Mode Earn App works, you'll be even more thrilled with the Mode Earn Phone—it can help you earn twice as many points as the app when installed on another device! Our one-of-a-kind smartphone comes with a pre-installed Mode Earn App, allowing you to start doing fun activities and get paid for it immediately.
The Mode Earn Phone offers you 16 modes, i.e., methods for collecting points, including:
Game mode

Watch mode

Unlock mode

Charge mode

Task mode

Cash mode

Music mode
Source: Mode Mobile
You can get a Mode Earn Phone by:
Making a single $109 payment
Paying a monthly $9.99 subscription after a free trial

—billed quarterly
Our latest device—Mode Earn Phone MEP2—is equipped with excellent features:
| | |
| --- | --- |
| Specs | MEP2 |
| Rear camera | 13MP + 2MP + 2MP |
| Front camera | 5MP |
| Network | Global phone, unlocked, 4G, LTE, Dual SIM |
| Platform | Android 11 |
| Security | Face and fingerprint ID unlock |
| Memory | 128GB + 4GB (64GB SD in box) |
The amazing features combined with the fact that our phone is also compatible with all major GSM carriers means you can ditch your old smartphone and use our device instead! If you opt for a subscription plan, you'll receive a brand new phone with the latest features every 18 months!
Buy or subscribe to a Mode Earn Phone today to assume control of your finances and add over $1,200 to your savings annually!
Featured image source: Sagar Soneji
Get Free Gift Cards In Minutes