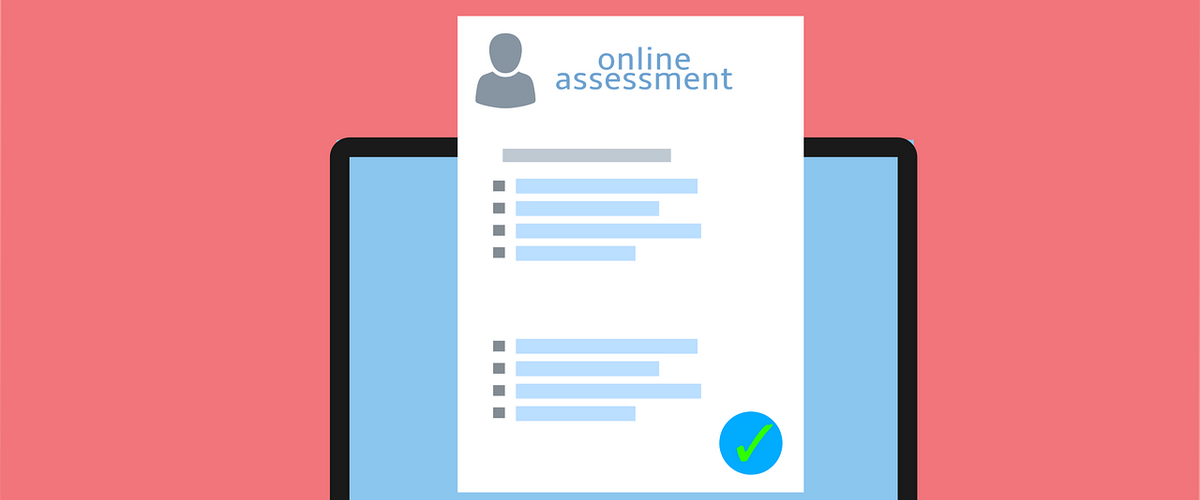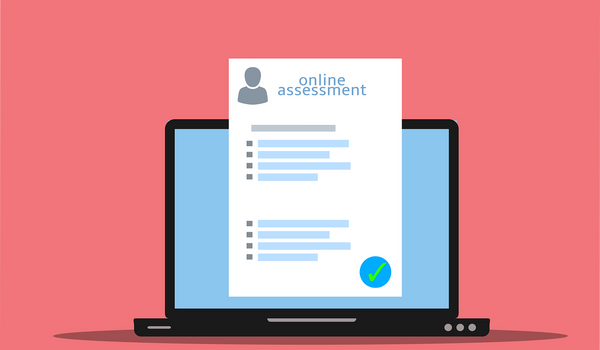 How To Get a Free Amazon Gift Card With Survey Participation
Can You Get a Free Amazon Gift Card as a Survey Reward?
A study from 2018 showed that the average Amazon user spends $600 a year on the platform, while Amazon Prime users buy $1,400 worth of items on Amazon yearly. Amidst a global pandemic, those numbers can only be higher.
If you're one of the consumers who like to use the convenience of Amazon and do shopping there, you've probably felt how punishing it can be on your budget. That's where free gift cards come in.
You can earn an Amazon gift card by completing a variety of activities online. One such activity is filling out surveys. In this article, we'll show you how to earn an Amazon gift card with a survey and what types of surveys there are.
We'll also introduce the Mode Earn App, a platform that allows you to obtain free Amazon gift cards by filling out various surveys.
Kashkick
Get cash back from Kashkick when you read emails, complete surveys, take quizzes, refer your friend, and subscribe to special promotions!
How To Obtain an
Amazon Gift Card With a Survey
With so many different reward-based activities you can take online, surveys have become one of the most popular among users who seek to earn a gift card and use it for online shopping. The reason is that surveys:
Require no skill

—You only need to fill out a questionnaire

Can be completed whenever

—There are no time restrictions

Have no grades

—You only need to give your honest opinion and don't have to think too long about an answer

Are always available

—You'll never run out of surveys to complete
Source: McMurry Julie
To fill in paid surveys, you need to find a reward-based app or website that offers them. Then, you need to create an account to track your rewards, and you're good to go. After a while, many websites will begin recommending surveys tailored to your consumer experience.
How much money you make depends on a variety of factors, including the length, urgency, respondent's compatibility (i.e., how qualified you are to answer questions), and source of the survey. Rewards can range from $0.05 to $15 per survey.
Once you collect enough reward money, you can turn it into an Amazon gift card. Note that before you can start shopping with your gift card money, you need to redeem it first on the Amazon website or app.
Complete Paid Surveys on Your Phone With the Mode Earn App
Source: Mode Mobile
We've discussed how free gift card and survey apps need to prove their credibility through app rating and the number of users and user reviews. Mode Mobile's Mode Earn App has over 30 million downloads worldwide. Its rating on the Play Store is 4.4 stars out of 5, with more than 2.6 million users leaving a review.
With the Mode Earn App, you can start making money from the moment you install it. Check out what surveys are available and answer away!
If you use the app for no longer than four hours a day—including for passive activities, such as listening to music and charging the phone—you can make over $600 and more a year in cash or gift cards.
You can download and install the Mode Earn App from the Google Play Store for free.
Why
Surveys That Give Amazon Gift Cards
Exist
If you think that getting paid to give an opinion sounds fishy, you are not the first and won't be the last—but the reality is different.
Many businesses benefit from consumer opinion and rely on surveys to help them with their market research. Survey results assist them in gaining new customers, developing a marketing strategy, deciding on product design, and so on.
Companies need a way to find impartial consumers—this is where survey apps jump in. These apps connect companies with their users, and users get a percentage for filling out surveys. Everyone's a winner.
The majority of these surveys usually have nothing to do with Amazon. They come from various companies and revolve around subjects unrelated to Jeff Bezos's store. The trick is that you can use the rewards you receive to buy an Amazon gift card.
What Types of
Online Surveys for Amazon Gift Cards
Are There?
Aside from the length, surveys also differ regarding the main topic of the questionnaire, which depends on the goal of the company. The four most common types of online surveys are as follows:
Product-based surveys

Consumer insights

Brand awareness surveys

Partner surveys
Product-Based Surveys
Every year, approximately 30,000 new products hit the shelves (real and virtual ones), and 95% of them fail. This is why product-based surveys are popular and important for any business that's working on something new. Surveys can help them estimate whether consumers will respond to the new product.
Some surveys are tied to an existing product, where companies try to find out what they can improve to increase sales.
Consumer Insights
Consumer insight surveys contain more general questions as companies use them when they're not quite sure what their target market is. Finding out about consumer interests, behavior, general opinions, etc., will help them tailor their products and services to the target audience.
Brand Awareness Surveys
Brand awareness surveys serve to give an idea of what the general public thinks of a brand. Companies use these surveys to develop new marketing strategies and see what elements in their current messaging need changing.
Partner Surveys
Partner surveys allow survey apps to connect their users with their partners. They are basically promotional campaigns for products and services that might be of interest to the user. These surveys include third-party offers, such as email subscriptions, free memberships, and so on.
How To Recognize a Fake
Survey for Amazon Gift Cards
Source: John Schnobrich
While paid surveys exist and are a legitimate way of making additional income, you should still be wary of scams. Before you start using an app or website, make sure to do proper research. Look for any negative reviews and news articles about the app.
Some of the tell-tale signs that a survey website is fake include:
Offering huge sign-up bonuses of $100+

Asking for a membership fee

Asking for personal information (Social Security number, credit card information, and so on)

Promising free items

Promising steady, full-time income
Where To
Take Online Surveys for Amazon Gift Cards
Knowing whether an app is a scam or not is not enough when it comes to choosing where you should take your surveys. To maximize your rewards, you should also consider the following aspects:
Number of surveys on offer

Earning potential

Number of users and user reviews

App rating
An app being legitimate is great, but if they don't pay more than $0.05, it's not worth your time, especially when there are other websites that offer better rewards. The same goes for the number of surveys that you can complete on a given day.
The app rating and the number of users (and reviews) will help you discern a reputable app from one that's not.
Mode Mobile—The Best Place To Earn Amazon Gift Cards by Participating in Surveys
Mode Earn App is a platform that offers you to fill out paid surveys via your mobile device. There are no restrictions when it comes to how many surveys you can complete and when. We will offer you highly personalized content, including relevant surveys that will increase your earning potential.
With each survey you complete, you will receive reward points that you can turn into Amazon gift cards. The good news is that your money-making efforts don't have to stop there. With the Mode Earn App, you can complete dozens of other activities and convert the points you earn into various rewards.
Take a look at the following table for more information:
Additional Reward-Bringing Activities

Additional Rewards Available

Installing partner apps

Charging the phone

Listening to music

Taking deals

Locking the phone

Completing surveys

Reading the news

Surfing the internet

Watching videos

Checking the weather
To use Mode Mobile's services, you need to either install the Mode Earn App or get a Mode Earn Phone.
Mode Earn Phone—Get Twice As Much Money From Completing Surveys
Mode Mobile also offers a Mode Earn Phone—an Android device made to help you earn money while using your phone.
The Mode Earn Phone works on an "earn as you go" principle, meaning that the more you use the device, the more money you'll make. Aside from using your reward points for an Amazon gift card, you can also use them to pay off the phone and your data plan costs.
The Mode Earn Phone comes with a pre-installed Mode Earn App that gives you twice as many reward points for each survey you fill out or any other activity you complete. This way, you can make over $1,200 every year.
You can obtain a Mode Earn Phone by buying it or subscribing to it via the following methods:
Free trial

—The only initial cost is the shipping fee. After that, you'll have a subscription fee of $9.99 per month, billed quarterly

One-time payment

—The price of the phone is $109
Mode Mobile releases an updated model every 12 months. If you choose subscription as the payment model, you'll receive the new model when it comes out for free.
Mode Earn Phone Specs
The beauty of the Mode Earn Phone is that it comes with impressive specs. That means you can ditch your old device and switch to Mode Earn Phone entirely. 
The current Mode Earn Phone 2022 has the following specs:
Triple-lens camera—13MP + 2MP + 2MP

Dual SIM slots

6.52'' HD screen

Android 11

4,000-mAh battery with overvoltage protection

128GB storage

Octa-Core ARM Cortex

5MP selfie camera

3.5mm headphone jack

1.6Ghz chip

Loudspeaker

IEEE 802.11 b/g/n WIFI Hotspot and BT4.2 Bluetooth connectivity

Fingerprint and Face ID unlock

Various sensors, including gravity, light, and proximity sensor, gyroscope, and compass
The device has a 12-month warranty, while the phone's battery has a separate 6-month warranty as well.
More Guides That Will Help You Get Your Cash Back
Looking for more ways to get cashback? Check out the guides we have on gift cards from Amazon, Fortnite, Roblox, and others:
Featured image source: Mohamed Hassan
Get Free Gift Cards In Minutes