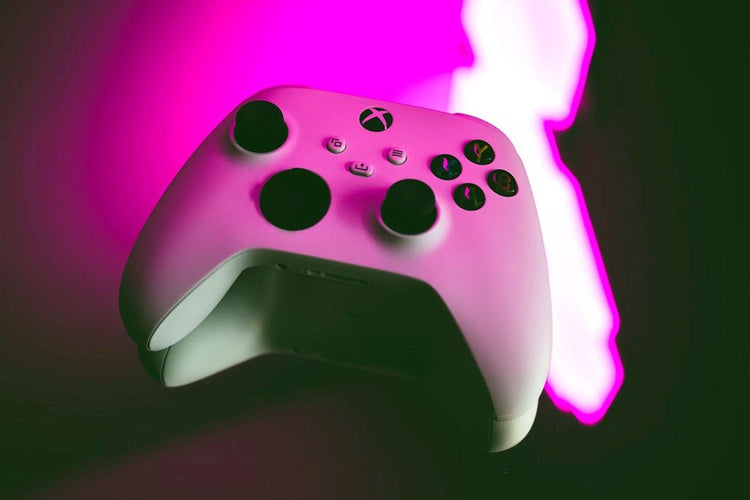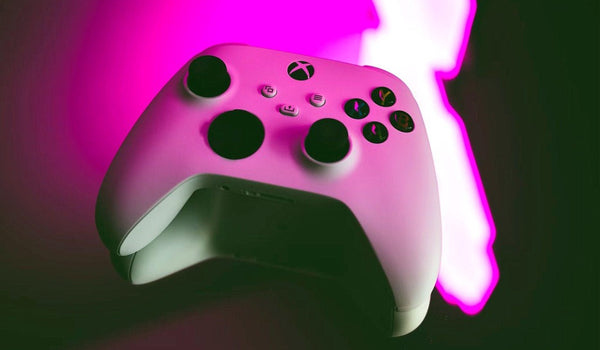 How To Redeem an Xbox Gift Card—A Simplified Guide
All Current Ways To
Redeem an Xbox Gift Card
Broken Down
An Xbox gift card is an evergreen present for gaming enthusiasts, but there's plenty of confusion around using it on various platforms. Since the layout of the Xbox console is regularly updated, figuring out how to redeem an Xbox gift card can be mildly stressful.
If you're clueless about how to redeem a plastic or digital Xbox gift card, you're in the right place! We have created this manual to explain:
How to put a gift card on Xbox

(all models)

How to use an Xbox gift card on a PC

How to redeem an Xbox gift card on a mobile phone
We will also present Mode Mobile's products that enable you to earn free game cards, console cards, prepaid cards, and gift cards for playing games on your phone!
What You Should Know Before You
Redeem a Microsoft or Xbox Gift Card
Xbox gift cards are issued by the Microsoft Corporation, and their use is not restricted to console gaming. According to Microsoft, you can use their two general gift cards—i.e., Microsoft and Xbox gift cards—interchangeably for purchasing the company's various products and services, including:
Xbox games, game passes, and add-ons (

Fortnite

, The Witcher, FIFA, etc.)

Videos available through

Microsoft Movies & TV

(stream, rent, or buy)

Accessories and hardware from the

Microsoft Store

Desktop apps available for Microsoft Windows 10 (except for Microsoft 365 products)
Unless specified otherwise, you can split the stored value of a Microsoft-issued gift card between two or more platforms. Say you have a $50 Xbox gift card—you can spend $30 to download a game and exhaust the rest of the balance on Microsoft Movies & TV. The one requirement for redeeming the gift card on multiple platforms is that it must be loaded to a single Microsoft account.
Currently, you can activate and redeem an Xbox gift card online only (through your Xbox device, PC, or smartphone). Microsoft brick-and-mortar stores have shut down permanently after the company shifted its customer-support services to online portals over the pandemic.
Source: Aranami
Use Your Gaming Skills To Earn Free Game Cards and More
If gaming is one of your favorite pastimes, it's about time you start getting paid for it through reward-based websites and apps. You can go on:
Gaming-only platforms

—These platforms require you to participate in competitions and overcome game challenges for popular prizes like game cards and gift cards from Twitch, 

Steam

, 

Google Play

, 

Spotify

, 

iTunes

, 

GameStop

, and similar

General reward-based platforms

—These platforms allow you to earn by performing a variety of activities (including playing games) and offer diverse prizes like single-store gift cards, 

Visa and Mastercard gift cards

, and game-based items
If you're looking for a stress-free way to boost your side income, check out Mode Mobile's earning-centric products—the Mode Earn App and Mode Earn Phone. They enable you to monetize not only your gaming but also other regular phone-based activities, such as:
Streaming music

Shopping

Charging your phone

Reading the news

Locking your phone

Checking the weather
Mode Mobile's products shower you with rewards like gift cards, game cards, console cards, prepaid Mastercards, and hundreds of dollars worth of cash every year!
Source: SCREEN POST
How To Redeem an Xbox Gift Card on Xbox
You can redeem both an Xbox and a Microsoft gift card via your Xbox console. All you have to do is navigate to the Microsoft Store option and enter your gift card code. Follow the instructions below to do so:
Log in to your device—Xbox 360, One, Series X, or Series S

Hit the

Guide

button right in the middle of your console to open the quick-start menu

Navigate down the menu to launch

Microsoft Store

(if you're on Xbox One, hit the

Right Bumper

, or

RB

, on your console four times to open the

Store

tab)

Highlight the

Redeem

or

Use a Code

option, depending on the device you use

Enter the 25-digit gift card code (with hyphens) on the redemption screen

Bump the

Start

button on your console and wait for the servers to confirm the code
Once the code is verified, you'll see the gift card balance added to your account. Sometimes, the servers may reject the code due to a currency mismatch, meaning the currency in which the gift card was purchased doesn't match the currency used by your Microsoft account. In case you received a gift card in a different currency, you can redeem it by temporarily switching to a compatible location via the System Settings menu on your dashboard. If it sounds too complicated, you can always sell or exchange your gift card at a discounted value via dedicated local or online marketplaces.
How To Redeem an Xbox Gift Card on PC
You can redeem a gift card or code to your Microsoft account via your PC by:
Using a web browser

Accessing the

Microsoft Store

(on a device running on Windows 10 and up)
Refer to the table below to understand how both options work:
Option

Procedure

Microsoft offers a one-stop online redemption portal for all gift card codes. Here are the necessary steps you need to follow:

Open a web browser of your choice

Sign in to your Microsoft account

Go to Microsoft's

Redeem Gift Cards

portal

Enter the 25-digit code and follow the system's prompts

Accessing the Microsoft Store

Go through these steps to redeem your Xbox gift card through the Microsoft Store desktop app:

Hit the

Windows

button on your keyboard

Select the

Microsoft Store

tab

Sign in to your account

Click on the three ellipses in the top-right corner of your screen

Go to

Redeem a code

Type in the redemption code in the pop-up window that appears

Click on

Next

and then on

Confirm
If you use multiple Microsoft email IDs, make sure you log in with the email connected to the Xbox account where you want to use the money. Microsoft doesn't let you transfer funds from one Xbox account to another.
Source: Erik Mclean
How To Redeem an Xbox Gift Card on
Its Phone
App
You can redeem your gift card code on an Xbox app (available for Android and Apple devices), but the process can be complicated. The redemption option is not directly accessible, and when you do find it, you're technically redeeming a code via your mobile's web browser.
Check out the steps to redeem an Xbox gift card on your phone:
Log in to the Xbox app on your device

Click on your profile logo in the bottom-right corner

Hit the settings icon on the top right

Scroll down to

Help topics

Press on

Play your games

from options

Select

Redeem a code

from the drop-down menu

Click on

Redeem a code from a web browser

—you'll be directed to the redemption portal where you can enter the gift card code
Many users have pointed out that the gift card redemption feature is no longer available after certain app updates.
The Mode Earn App Is Every Gamer's Cash Cow
The Mode Earn App is a paradise for both leisurely and competitive gamers! It's a free-to-download and free-to-use app that can monetize the time you spend:
Playing your favorite games on your phone

Trying new games

Surpassing challenges in games
Besides gaming, the app also offers you rewards for dozens of casual activities like playing the radio, surfing the internet, and watching short videos. By using the app, you can earn up to $600 a year in rewards, including:
Game-based items:

Mobile Legends Diamonds

PUBG gift cards

Free Fire Diamonds

Airtime

Cryptocurrency and stocks

Gadgets

Shopping discounts
Other reward-based apps make you work long, hard hours for petty rewards—but not the Mode Earn App! It offers easy and lucrative earning tasks, guaranteed rewards, and a safe and relaxed earning environment.
The Mode Earn App commands market dominion—it currently has a 4.4-star rating on Google Play after over 30 million downloads. Install the app to start earning right away!
Source: Mode Mobile
The Mode Earn Phone—A Loaded Gaming Smartphone That Pays You
The Mode Earn App is all that—but the Mode Earn Phone is even more! This Android-based smartphone helps you earn twice as much as the app installed on any other device. The Mode Earn Phone comes preloaded with a Mode Earn App and an earn-as-you-go widget that lets you accumulate rewards at a double rate with the same effort. You can gain over $1,200 per year through 16 earning modes, including:
Games Mode

Music Mode

Lock Screen Mode

Weather Mode

News Mode

Surf Mode

Fitness Mode
The Mode Earn Phone has incredible specs and a design that will flatter both gamers and non-gamers. It's compatible with all major carriers and offers:
Hardcore processing power for a lag-free gaming experience

Triple camera and a large HD display

Robust hardware that complements the app's performance
Source: Mode Mobile
There are two options to get a Mode Earn Phone:
Pay a one-time price of $109

Get a free trial and later pay a monthly subscription fee of $9.99 (billed quarterly)
The subscribers get a free upgraded model of the Mode Earn Phone every 18 months.
Regardless of how you get the phone, you'll recover your investment quickly—even the moderate users earn back the total cost of the phone within three months.
Go turn your consumer habits into steady income—buy or subscribe to the Mode Earn Phone today!
Struggling To Redeem Special-Purpose Xbox Gift Cards?
Redeeming a special-purpose Xbox gift card isn't too difficult as long as you know what card you're dealing with. Microsoft's special-purpose Xbox gift cards can be:
Specific game-based cards (like an

Xbox One APEX Legends

coins card)

Xbox Live gift cards (meant to be used for an Xbox Live subscription)
Game-based Xbox gift cards can be redeemed like general Xbox cards, but the procedure is slightly different for Xbox Live gift cards.
How To Use an Xbox Live Gift Card
An Xbox Live gift card can be used to access paid features, get discounts, and engage in competitive events in multiplayer games like Roblox and Call of Duty exclusively. It's not a general gift card and can only be applied to an Xbox Live account. Here's how you redeem an Xbox Live gift card:
Log in to your Xbox Live account

Navigate to

Payment & Billing

Click on

Redeem code

Enter your code on the redemption screen

Hit

Confirm
Remember that redeeming an Xbox Live gift card won't load money to your account but only give you a subscription to its services.
Source: Diego Marín
Where To Locate Various Redeemed Microsoft Gift Cards
Many users struggle to locate the gift cards added to their Microsoft or Xbox accounts. The table below will help you figure it out:
| | |
| --- | --- |
| Type of Microsoft Gift Card | Where To Find It |
| General gift card | View your gift card or its balance by clicking on Payment & billing under your Accounts tab |
| Game- or app-specific gift card | Such cards can be accessed by visiting My Library in the Microsoft Store |
| Subscription-based gift card | Redeemed subscription-based gift cards can be viewed under the Services & subscriptions tab |
While general or game-specific gift cards don't expire, subscription-based gift cards are only valid until the subscription period specified on the card ends.
Featured image source: Kamil S
Get Free Gift Cards In Minutes