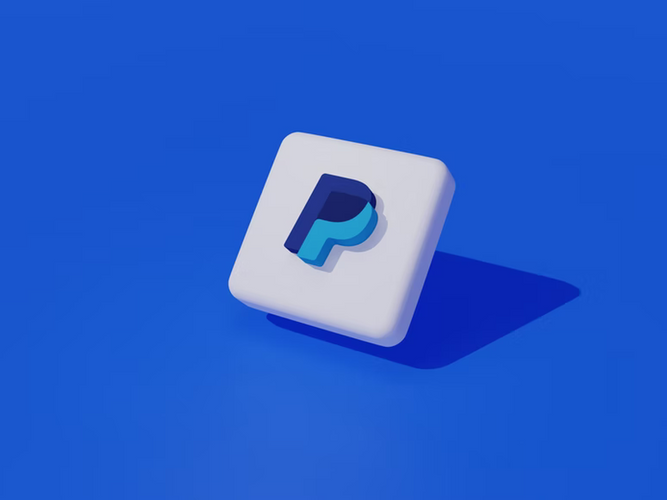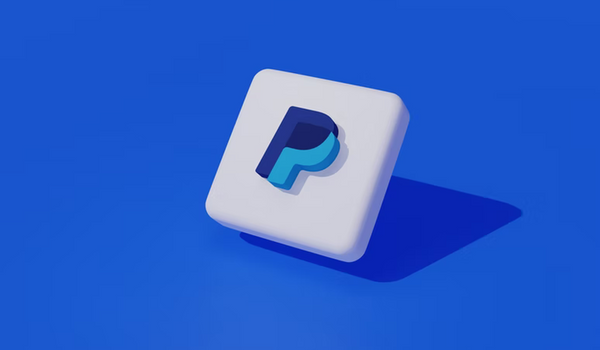 Does a PayPal Gift Card Exist?
What Is a
PayPal Gift Card
? Is It Real?
PayPal operates a convenient online payments system you can use to send and receive money or purchase goods and services. What many people wonder is whether a PayPal gift card even exists. If it does, what can you use it for and where?
There are several card types people associate with PayPal and its payments platform, though very few of them function as typical gift or loyalty cards do.
We'll explain the differences between each type and show you how to use them. You'll also learn how to use Mode Mobile's products to earn free gift cards, valuable rewards, and cash you can add to your PayPal balance.
TODAY get a FREE stock and $15!💰
Get 1 FREE stock worth up to $225 + a $15 Mode MasterCard after you sign up for Robinhood and fund your account with at least $1!
Does a
PayPal Gift Card
Exist?
A PayPal gift card does not exist as such. There are no traditional gift cards featured by this company that you can redeem or gift to others or that enable you to pay for specific products or services at a select store the way an Amazon gift card, for example, does.
Still, there are several types of gift and debit cards people often relate to PayPal:
Prepaid gift cards you can link with your PayPal account

Gift cards from other brands you can purchase from the

PayPal Digital Gifts

store
What Is a Prepaid Gift Card?
A prepaid gift card is a reloadable debit card you can add to your PayPal account as a payment method and use for purchases the same way you would use a regular debit or credit card.
The card most suited to PayPal is a Prepaid Mastercard—it's the best option for you if you already use PayPal regularly. You can:
Use it for purchases nationwide wherever Mastercard or PULSE cards are accepted

Get cashback on select purchases

Open a linked interest-earning savings account with up to 5% APY

Get free transfers from your PayPal balance
Keep in mind that you can't link merchant-specific gift cards with PayPal—only a Mastercard or one of the following debit cards:
Visa

Discover

American Expres
How To Transfer a Prepaid Gift Card to PayPal
Follow these easy instructions to add a prepaid gift card to your PayPal Wallet as a payment method:
Log in

to your PayPal account via a web browser

Click on

Wallet

Select

Link a Card

Enter the card number, type, and expiration date

Enter the 4-digit CSC code

Click on

Link Card
If you already have a PayPal account, you can add a gift card to your PayPal Wallet during checkout as a payment option. Note that you need to have sufficient funds in your balance to cover the entire amount of the purchase—you can't split the payment between multiple gift cards.
If you don't have a PayPal account, it's not an issue—you can still enter the card details during checkout (as you would do with any other debit or credit card) and type in your home or shipping address in the Billing Address field.
Unlike traditionally issued credit cards, prepaid gift cards don't have any personal identifiers. If you're having trouble linking your card to PayPal or want to prevent potential problems in the future, it's a good idea to register your card.
Where To Use a Prepaid Gift Card
Now that you've linked a prepaid card to your PayPal account, you can access the funds in your balance and pay for any product or service through PayPal anywhere in the U.S. where this payment method is accepted.
Source: Anete Lusina
Despite how useful they are, these cards have certain restrictions. According to PayPal's regulations, you can't use prepaid gift cards for:
Recurring payments

Reference transactions
The reason for this is that prepaid card funds can run low—PayPal wants to ensure uninterrupted services for its customers and asks that you cover such transactions using a different payment option.
How To Get Gift Cards for Free
Since a PayPal gift card doesn't exist as such, you can't find it online for free, so don't fall for any PayPal gift card scams that promise you can get them. You can get either cash or regular gift cards online by turning to free gift card apps or entering social media giveaways.
If you're looking for a safe, reliable, and consistent source of free gift cards and supplemental income, search no further—Mode Mobile helps you start earning with zero hassle! Our mission is to enable budget-conscious people around the world to collect money and prizes by indulging in their favorite phone-based activities, such as:
Playing games

Listening to music

Reading the news

Surfing the web

Checking the weather
Our company offers two earn-as-you-go products—the Mode Earn App and the Mode Earn Phone.
What Makes the Mode Earn App the Best Reward-Based Platform
What sets the Mode Earn App apart from similar platforms is that it presents you with a variety of fun activities to do to earn prizes—not only one or two. Our app runs in the background monitoring your phone-based activities, and rewards you with redeemable points for completing the appropriate ones. Once you collect enough points, you can exchange them for numerous valuable items we have on offer!
The redemption items you can earn include:
Gift and prepaid cards

Discounts

Physical goods

Stocks

In-game points

Cryptocurrency
Source: Mode Mobile
We are constantly acquiring new partners and expanding our redemption items pool, meaning you should regularly check to ensure you don't miss any exciting new rewards we have to offer. The app helps you get prizes from some of the biggest names in the industry, such as:
Amazon

Walmart

Target

PlayStation

Eneba

Skillshare

Chime

Aspiration
The Mode Earn App is safe and free of charge. It already has a loyal fanbase—over 2.6 million Android users gave the app an amazing 4.4-star rating! Join millions of satisfied customers and download the app from Google Play today to make up to $600 in cash and valuable rewards!
How Does a PayPal Cash Card Work?
A PayPal Cash Card is a debit card used specifically with the PayPal Balance account. The PayPal Balance account is separate from your primary one. You can use it to:
Transfer all or a part of your paycheck directly to the balance via Direct Deposit

Add money by scanning a check with the app

Buy, sell, or hold cryptocurrencies

Cash a check

Transfer money from your bank account

Add cash to your balance in stores where cash reloading is supported
While a credit check is not necessary to get this debit card, there are a few prerequisites you need to meet. You have to:
Have a primary PayPal account

Add a confirmed street address and active phone number

Have no open issues in the

Resolution Center

Add your Social Security number
How To Activate a PayPal Cash Card
You can request a PayPal Cash Card on PayPal's website. It should arrive within 7–10 business days.
Once the card arrives, you'll have to activate it—follow these steps to do so:
Visit the

card activation page

—you'll be redirected to log in to your PayPal account

Enter the card's expiration date

Click on

Activate Card

Create a 4-digit PIN code

Click on

Create PIN
What Fees Does PayPal Charge?
Comparing the fees PayPal charges can help you decide which card type would suit your needs best.
Check out the following table for more details about fees associated with PayPal Prepaid Mastercard and Cash Card to decide which card to get:
| | | |
| --- | --- | --- |
| Fees | PayPal Prepaid Card | PayPal Cash Card |
| Monthly plan fee | $4.95 | None |
| ATM withdrawal fee | $1.95 | $2.50 |
| ATM transaction decline fee | $1.00 | Undisclosed |
| ATM balance inquiry fee | $0.50 | Undisclosed |
| OTC cash withdrawal fee | $2.50 | $3.00 |
| Foreign transaction fee | 4% of the purchase amount | 2.5% of the purchase amount |
| Replacement card fee | $5.95 | Undisclosed |
| Additional statement mailing fee | None | Undisclosed |
Once you transfer the funds from the desired card to PayPal, you can spend your balance on various gift card websites that accept PayPal as a payment option, including:
Amazon

eBay

Gyft

Giftnix

EJ Gift Cards
What Gift Cards Does PayPal Sell?
If you want to buy gift cards from the PayPal Digital Gifts store, you can choose from a wide selection of gift cards issued by major industry names, including:
Apple

Google Play

Adidas

Target

Spotify

Sam's Club

Walmart
Source: Mode Mobile
How To Redeem Gift Cards Bought from PayPal
The first detail you should check when redeeming gift cards bought from PayPal is where the gift card code is meant to be used—in stores or online.
If your gift card can be used online, you need to find the gift card code redemption option on the seller's app or website at checkout.
For codes that can be used in-store, you should tell the cashier you'll be paying for the purchase with a gift card—they will scan the code to redeem it. You can also print the code just in case, as not all barcode scanners can scan a code from a mobile phone.
Adopt the Earn-As-You-Go Lifestyle With the Mode Earn Phone
Much like the app, our Mode Earn Phone rewards you for playing popular games, listening to music, or doing other enjoyable activities on your phone. The biggest difference is that the Mode Earn Phone doubles your points, meaning you can earn over $1,200 annually! The device contains the pre-installed Mode Earn App and features over 16 modes you can take advantage of to earn money, including:
Music Mode

Unlock Mode

Task Mode

Charge Mode

Cash Mode

Surf Mode
Our new model—Mode Earn Phone MEP2—also has a high-quality design and impressive specs, such as:
Source: Mode Mobile
There are two ways for you to get a Mode Earn Phone:
Choose a free trial, then pay a monthly $9.99 subscription—billed quarterly

Buy immediately by making a single $109 payment
Don't let this incredible opportunity to make a supplemental income pass you by—buy or subscribe to a Mode Earn Phone for guaranteed earnings!
Featured image source: Muhammad Asyfaul
Get Free Gift Cards In Minutes