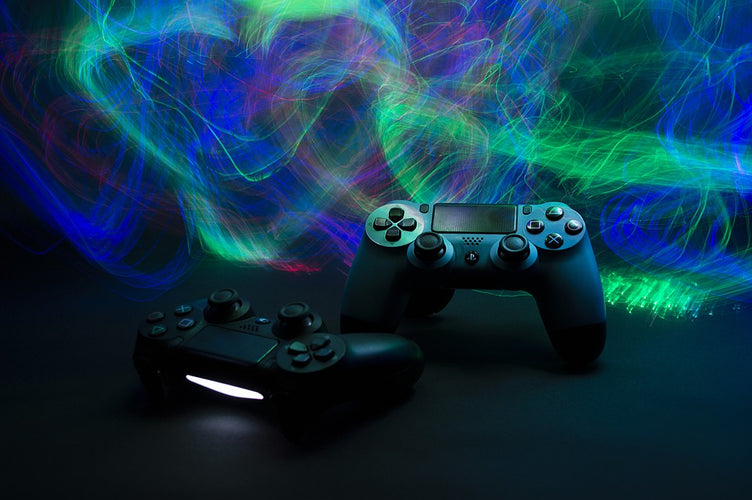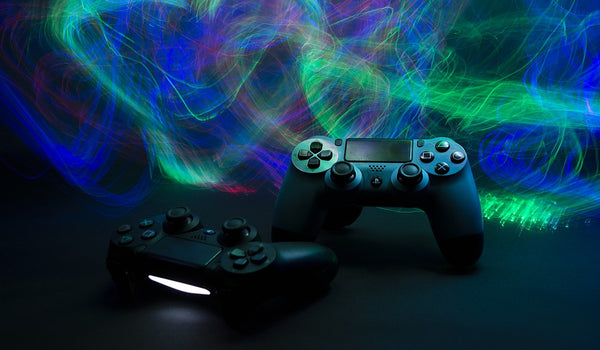 Where Can You Get Fortnite Gift Card Codes for Xbox?
Fortnite Gift Card Codes for Xbox—Questions, Issues, and Fixes
Fortnite is one of the most popular games of the last decade, and one of the reasons for its popularity is the variety of options to customize characters and other aspects of the game with new updates coming in every week. 
The game is also the first one in the industry to bridge the gap between gaming platforms and consoles as it can be accessed on almost any device—PC, Android, Nintendo Switch, PlayStation, and Xbox!
If you're playing the game on Xbox, you may be wondering if there are any Fortnite gift card codes Xbox players can get and if it's possible to use an Xbox gift card on Fortnite. 
This article will tell you all you need to know about Fortnite gift card codes for Xbox and show you how to get a Fortnite V-Bucks card and other gift cards for free with Mode Mobile!
Gift Cards You Can Use if You Play Fortnite on Xbox
Although Fortnite gift cards don't really exist, there are several other gift cards you can use on Fortnite, including:
The original Fortnite V-Bucks cards

Xbox gift cards

Visa gift cards
Before learning how to redeem each of these gift cards on Xbox, you should first make sure that your console is connected to your Epic Games account. 
How To Link Your Epic Games Account With Your Xbox Console
Source: Sammy Williams
Connecting your console with your Epic Games profile will ensure that all your progress is saved, so even if you decide to play on a different platform, you can continue right where you left off. It is also necessary to redeem a V-Bucks card on Xbox. 
To redeem Fortnite gift card codes, you first need to connect your console with your Epic Games account and log in to it. Here is how:
Go to the Epic Games website and click on

Account

Select

Connections

in the menu on the left side

Choose the

Accounts

tab and click on the

Connect

button under the

Xbox

option

Type in your email, phone, or Skype name to connect your Epic Games and Xbox accounts
Now, your console and your Epic Games profile are connected, and you can proceed to redeem your gift card.
How To Redeem a Fortnite V-Bucks Card on Xbox
After you've logged in to your Epic Games account and connected your console, follow these steps to redeem your V-Bucks card:
Go to the Epic Games

redemption page

Click on

Get Started

Scratch the silver security covering from the back of the card, copy the code in the provided field, and click

Next

Choose Xbox as your preferred platform for playing Fortnite
When you confirm your details, you will receive a new code in your email. If the code doesn't arrive immediately, don't lose your mind—it sometimes takes 15 minutes for the email to come.
Once you get the code, you should:
Go to your Xbox Home screen

Open the Microsoft Store

Choose

Redeem

from the menu

Type in your Xbox code
Your V-Bucks will now be in your account, and you can start spending them!
How To Fix the Common Issue With Fortnite Gift Card Codes for Xbox
Source: Jakub Sisulak
The email with the new Fortnite Xbox code might never arrive due to technical issues. In case this happens to you, don't worry—there is an easy fix. You can find the code on your Epic Games profile!
Here is what to do:
Visit the Epic Games website

Go to your account

Select

Transactions

Click on

V-Bucks Card Redemption History
You will see a code integrated with your V-Bucks card—it will be under the V-Bucks card code you have entered. Use that code for your Xbox and proceed with redeeming your card. 
How To Use Mode Mobile Products To Earn Free Gift Cards
With Mode Mobile products, you collect points while doing various activities on your phone, including:
Playing video games

Listening to music

Watching videos

Checking the weather

Locking and unlocking your phone

Charging your phone
Source: Mode Mobile
Once you collect enough points, you can redeem them for some exciting free goodies, such as free gift cards and game rewards. Check out some of the redemption items from our extensive list:
Fortnite V-Bucks gift card

Walmart gift card

Eneba gift card

BestBuy gift card
We are constantly adding new redemption items, so make sure you check what's new regularly—if something you want is not on the list now, it may be later!
We also have many limited custom deals, and we keep adding new ones all the time. If you want to get up to $150 worth of V-Bucks, make sure to check out our offer below:
Get V-Bucks With the Mode Earn App
Source: Mode Mobile
If you are a student or a teenager, you might not be able to spend a lot of money on a video game. Luckily, there is a way to get a Fortnite V-Bucks card and other game rewards while playing various games on your phone. 
Once you install the Mode Earn App, you will:
Collect points and earn rewards by performing various everyday activities on your phone

Get paid for watching video ads and listening to music

Redeem collected points for fantastic redemption items, including Fortnite V-Bucks cards and Mobile Legends game rewards
Get the Mode Earn App from the Google Play Store now and start earning money immediately—up to $600 per year!
How To Earn Supplemental Income With a Mode Earn Phone
The Mode Earn Phone is a cutting-edge, Android-based phone with a pre-installed Mode Earn App that allows you to earn points twice as fast as the app alone.
Our high-quality phone features excellent characteristics and comes with an affordable data plan. If you want to step up your earn-as-you-go game, this is the option for you! 
The greatest advantage of the Mode Earn Phone is that it practically pays for itself—you can earn $1,200+ a year by spending four hours on your phone a day on average. 
Source: Mode Mobile
Here's how you can purchase your Mode Earn Phone: 
Start a free trial, then pay $9.99 per month

—billed quarterly

Make a one-time payment of $109
Buy or subscribe to a Mode Earn Phone and make more money faster!
How To Use an Xbox Gift Card for Fortnite Battle Royale on PC
If you play Fortnite on a PC, you can still use your Xbox gift card code to purchase some V-Bucks in Battle Royale or any other mode. In this case, you need to install the Xbox App first. 
The redemption process is simple:
Open the Xbox app on your PC or laptop

Sign in to your Microsoft account

Go to the Gamerpic in the upper right corner and select

Settings

Select the

Redeem

button 

Enter the 25-character code from your gift card and follow the prompts
How Else Can You Spend an Xbox Gift Card?
Xbox gift cards work the same as Microsoft gift cards, and you can redeem them on your Microsoft account. To learn where you can use these cards and what you can purchase with them, check the following table:
Where To Spend an Xbox Gift Card

What You Can Buy With an Xbox Gift Card

Xbox

Microsoft Store

Windows

Apps

Games

Movies

TV shows

Accessories

Fortnite V-Bucks
Keep in mind that you can only use these gift cards online, not in physical stores. 
To redeem your gift card, you need a code printed on the gift card you received. The code consists of 25 characters and includes both numbers and letters. It follows a 5x5 format—five blocks of five characters. 
Here is the easiest way to redeem an Xbox gift card code:
Go to the Microsoft redemption page

Enter the 25-character code from your gift card

Click

Next
The money will now be in your Microsoft account, and you can use it to purchase whatever you want. 
You can also use your console to redeem a code:
Sign in to your Xbox console using your Microsoft account

Select the

Store

app

Click on

View

to open the side menu

Select

Redeem

from the side menu

Enter the 25-character code from your card and follow the prompts
How To Redeem a Visa Gift Card on Xbox
A Visa gift card is like any other credit card that you can use online, at restaurants, and in shops. You can also use it to purchase V-Bucks on Fortnite on all platforms, including Xbox.
To redeem your Visa debit gift card, you can go to the Xbox website or do it from the console directly. 
Here is what to do next:
Log in to your Microsoft profile

Go to your account and click on the

Xbox Settings

option

Scroll down until you get to the

Billing

section

Select

Remove or Add Payment Options

Click on

Add a Payment Option

Select

Credit/Debit Card,

provide the requested information, and click

Save
To purchase V-Bucks, go to the Store on your Xbox console, find V-Bucks, choose the amount you want to get, and select the Visa debit card payment option you have just added. 
Once you complete the steps, log into Fortnite—V-Bucks will be waiting. 
Fortnite Gift Card Codes for Xbox—Common Issues and Fixes
Source: Javier Martínez
There are several issues you can run into when using an Xbox gift card code. Here are some problems that can happen and possible solutions:
The code is copied incorrectly

—Since the Xbox code is pretty long and consists of both letters and numbers, mistakes occur frequently. Focus on typing the code correctly and don't worry about the dashes—the system will format them automatically

You damaged the code while removing the security covering

—If this happens, you can request a replacement code. Contact

customer support

to ask for assistance

You get a "Code not found" message

—If you damaged the code and made a mistake while copying it, make sure you didn't include A, E, I, L, O, S, U, 0, 1, and 5. These characters never appear in Xbox gift card codes

The code has expired

—In this case, you probably won't be able to get a replacement code. If you think that this is a mistake, contact customer support and request a replacement

You get a "Try again later" message

—There might be a service outage on Microsoft's side. Wait until the issues have been fixed and try again

You get a "This code is not active yet" message

—This means that your Xbox gift card code is valid, but the retailer hasn't activated it yet. Contact the retailer and ask them to activate the code
Beware of the Scams—Get Free Gift Cards the Legitimate Way
You may run into some gift card code generators online and be enticed to try them out. That's how you can become a victim of a scam. 
Scammers use the attractiveness of gift card generators to try and steal money or cryptocurrency from some unsuspecting victims. What you may see promoted as a gift card generator may actually be malware. 
Another scam you may experience is receiving an official-looking email warning you that someone used your account to purchase something. These emails may contain phone numbers you are supposed to call to report the issue—scammers then request your log-in or other information. 
Keep in mind that you can legitimately acquire Xbox gift cards only from an official retailer, or you can get a free Fortnite V-Bucks card using Mode Mobile's products. 
More Guides That Will Help You Get Your Cash Back
Looking for more ways to get cashback? Check out the guides we have on gift cards from Amazon, Fortnite, Roblox, and others:
Featured image source: Viki_B
Get Free Gift Cards In Minutes