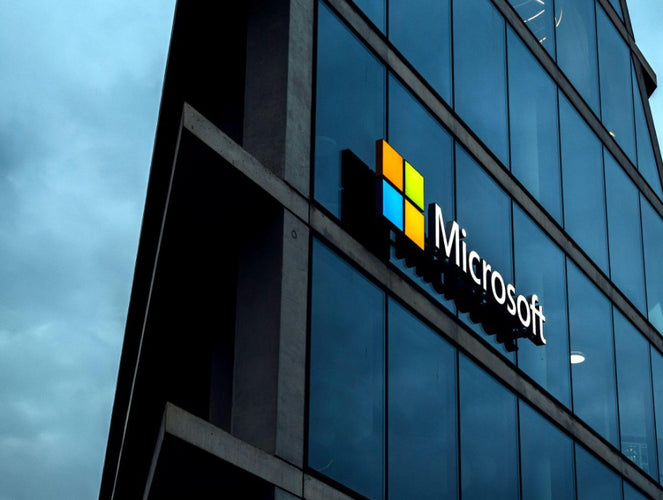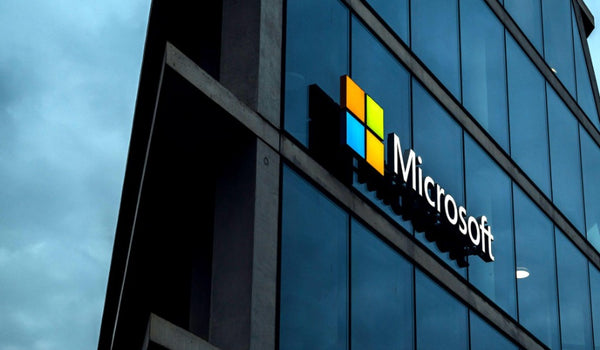 How To Get a Microsoft Gift Card for Free [Legitimate Hacks]
Scoring a
Microsoft Gift Card for Free
Might Be Easier Than You Think
A Microsoft gift card is the ultimate boon for technophiles. You can use it to buy software, hardware, games, and other digital media provided by the company. Think of all the money you could save by getting a Microsoft gift card for free—that's what we'll discuss in this article.
You'll find an influx of online ads promising you free gift card codes for Microsoft and other brands. The problem is that many of the available offers are not what they seem. In this guide, we'll steer you in the direction of safe and profitable ways of earning authentic Microsoft gift cards.
If you're looking for creative ways to stash some free gift cards and cash, Mode Mobile is the way to go. The company helps you monetize everyday phone-related activities by using its two complementary products—a reward-based app and a dedicated phone.
Microsoft's Free Gift Cards
—What Kind of Offers To Look For?
When you're hunting for free gift cards, always remember that any legitimate offer comes with strings attached. Be prepared to invest your time and energy, or even resources, in promotional or consumer-based tasks to pocket that gift card.
You may have noticed flashy ads for free Microsoft gift card number generators on the internet. Keep in mind that gift card numbers are generated by Microsoft servers specifically—there is no legitimate way for a third-party website to "generate" them. Such websites can be data mining traps because they typically ask you to enter your sensitive personal info or download invasive malware before you can collect your ever-elusive prize.
Source: Turag Photography
Free Gift Card Offers—Look for Both Microsoft and Xbox Gift Cards
If you need free gift cards to spend on Microsoft products, keep an eye out for Xbox gift card offers as well. Microsoft and Xbox gift cards are both issued by Microsoft Corporation but named differently for branding purposes. They can be redeemed interchangeably on all Microsoft platforms, including:
Microsoft Store

—for hardware and accessories

Microsoft Windows 10—for all desktop apps except Microsoft 365 products

Xbox—for games, passes, and add-ons (

Fortnite

, Minecraft Dungeons, etc.)

Microsoft Movies & TV

—for streaming, renting, or buying digital content
If you're redeeming your gift card online on different platforms, make sure to use it under the same Microsoft account everywhere.
Genuine Ways To Find Free Microsoft or Xbox Gift Cards
At present, retailers like Walmart and Best Buy sell Microsoft and Xbox gift cards at face value. You will occasionally see some discounts if you shop on secondhand gift card websites, but if you want Microsoft gift cards for free, you have the following five options:
Look for retail deals

Enroll in the Microsoft Rewards program

Participate in gift card giveaways

Use survey websites

Install reward-based apps
Turn Everyday Phone Hustle Into Money With the Mode Earn App
The Mode Earn App is a free platform available for all Android phones. Install it to make many of your daily phone-related activities profitable. The app tracks your phone activity and allocates points to your account automatically when you complete an eligible task. It also suggests new task options based on your preferences—even the short ads you watch to earn points are based on your engagement pattern. The app offers an overall enjoyable experience, which is reflected in its Google Play credentials:
Ratings of 4.4 stars

30 million+ installs

More than 2.6 million verified user reviews
Source: Google Play
As far as redeeming points is concerned, the Mode Earn App has something for everybody. You can convert your points into PayPal money or prepaid Mastercards or go for these options:
Gift cards—opt for brands like:

TJ Maxx

Game and game store cards (PUBG, Eneba, 

Fortnite

, 

PlayStation

, etc.)

Gadgets

Stocks

Cryptocurrencies

Shopping discounts

Airtime

Charity donations
The payouts are quick, and thanks to an enviable earning rate, you can earn up to $600 worth of rewards a year. If you want to make double money for the same tasks, though, get a Mode Earn Phone.
What Retail Deals Can Get You a
Free Microsoft Gift Card
?
Many supermarkets and tech stores offer free Microsoft gift cards as part of promotional offers. You'd be required to purchase tech-related products, like a Windows PC or an Xbox console, to qualify for the offer. Such deals are usually available around the holiday season in stores like Target and GameStop.
In the recent past, Microsoft also sent out Microsoft Store gift cards for free to a bunch of users. These gift cards were digitally delivered and had a balance of $10 or $100. Similarly, several Xbox users received free $5 gift cards on their accounts. They were lucky users picked at random, though, so your chances of being one are up in the air.
Source: Ed Hardie
How To Use Microsoft Rewards Program To Get
Free Microsoft Gift Cards
Enrolling in the Microsoft Rewards program enables you to earn reward credits for using various products within the Microsoft ecosystem. Check out some ways to collect credits in the table below:
Activity

Eligible Microsoft Platforms

Browsing the web

Bing

Microsoft Edge

Chrome

Cortana

Shopping

Microsoft Store (on Windows or

Xbox

)

Microsoft Movies & TV

Doing recreational tasks

Xbox (playing games)

Microsoft Edge and Chrome (answering quizzes and surveys)
You can redeem your Microsoft credits for Microsoft and Xbox gift cards or third-party gift cards from retailers like Chipotle, Roblox, and Amazon. Other redemption options include:
Xbox subscriptions and games

Sweepstake entries

Charity donations
The biggest issue with the program is that it limits your daily earning potential. Level-One earners can collect up to 50 credits a day, while those at Level Two max out at 250 per-day credits. Here's a monetary estimate of how much these credits are worth:
| | |
| --- | --- |
| Credits | Approximate Value (in U.S. dollars) |
| 1,700 | $1.25 |
| 3,100 | $3 |
| 5,000 | $5 |
| 10,000 | $10 |
| 25,000 | $25 |
| 50,000 | $50 |
| 100,000 | $100 |
On average, you can rack up 600–650 credits each month with the Microsoft Rewards program. Your credits will expire within 18 months if you stop using the program.
Source: Yan Krukov
Where To Find Giveaways for
Free Microsoft Gift Cards
Giveaways contests for free Microsoft gift cards are usually organized online. You can find them on:
Social media platforms

—Follow the pages of popular gamers or tech influencers to discover relevant giveaway opportunities. Alternatively, try performing target searches using hashtags like

#microsoftgiftcard

and

#freemicrosoftgiftcard
Keep in mind that you need to complete certain tasks to qualify for giveaways, which include recording a gameplay video or trying a new service.
Which Survey Websites Offer
Microsoft Gift Cards for Free?
Many websites pay users to complete questionnaires related to consumer habits and product preferences. Survey websites offering Microsoft and Xbox gift cards include PrizeRebel, Branded Surveys, Opinion Outpost, InboxDollars, and SurveyJunkie.
While these platforms offer guaranteed reward points for completing surveys, the process of earning them may not be ideal. You'll have to spend days completing extensive surveys before you collect enough points for a gift card. You may also get disqualified from lucrative surveys if your demographic profile is not a good fit.
Kashkick
Get cash back from Kashkick when you read emails, complete surveys, take quizzes, refer your friend, and subscribe to special promotions!
How To Use Reward-Based Apps To Get
Microsoft Gift Cards for Free
If answering lengthy surveys is not for you, try earning gift cards by using a reward-based app. Such apps allow users to earn points for completing a variety of tasks like shopping, gaming, and trying new software. Here are some apps that offer Microsoft gift cards as rewards:
| | |
| --- | --- |
| Apps | Earning Task |
| Rakuten and TopCashback | Earn cashback points every time you shop on these apps |
| Mistplay | Earn points for playing games |
Know that using apps with a few earning tasks means you'll have to wait for an awful lot of time before earning enough redeemable points. It's smarter to go for apps with multiple earning opportunities that allow faster accumulation of points. You should also choose an app that offers your desired gift card as a redemption item or at least cash and versatile prepaid cards (from Amex, Mastercard, Visa, etc.) that you can use to purchase whatever you desire.
Earn Cash and In-Kind Rewards With Mode Mobile
You can now earn hundreds of dollars worth of rewards by putting in the least amount of effort. All you have to do is use Mode Mobile's products—the Mode Earn App and the Mode Earn Phone. 
The company has a one-of-a-kind reward structure. You can earn redeemable points for finishing your regular phone-based tasks, which can be:
Gaming

Playing music

Browsing the web

Charging your device

Locking and unlocking the screen

Keeping track of the news and the weather
You can also collect points for completing consumer-based tasks like answering surveys and trying new apps on your phone—you'll get dozens of earning tasks to choose from. You can start earning with Mode Mobile by:
Using a Mode Earn Phone

(for double rewards)
Source: Campbell
The Mode Earn Phone—A Gateway To Double Rewards
The Mode Earn Phone is a competitive Android smartphone and the only one around that pays you to use it. The device has a preloaded Mode Earn App and an earn-as-you-go widget—and with every eligible task you complete, you get double reward points (as compared to app-only users). The unique setup pushes your earning potential to over $1,200 annually.
The Mode Earn Phone's UI is designed to make earning easy and time-saving. On the phone's main screen, you'll find an earn-as-you-go widget that gives you instant access to 16 earning modes:
Music Mode

Lock Screen Mode

Fitness Mode

Surf Mode

Cash Mode

Watch Mode

Games Mode

Charge Mode

Crypto Mode

Data Mode

Task Mode

News Mode

Weather Mode

Save Mode

Finance Mode

Share Mode
The Mode Earn Phone is equipped with top-tier specs you'd want for optimum performance. Its latest model—the Mode Earn Phone MEP2—has a supreme octa-core processor that enables effortless gaming, streaming media, and switching between multiple apps. The phone also provides a quality camera, storage, and security features—coupled with the freedom to use a carrier of your choice.
Source: Mode Mobile
Would You Like To Buy or Subscribe to a Mode Earn Phone?
You can buy the Mode Earn Phone for $109 or subscribe to it by paying $9.99 a month (billed quarterly). If you choose to subscribe, you can enjoy a free trial of one month before you finalize the deal. Continuing subscribers get the latest model of the Mode Earn Phone every 18 months.
You're technically never burning dollars on a Mode Earn Phone because you can earn back its cost within three months of active use. Refer the phone to a friend, and you can bag in another $50. The device empowers its users in the full sense of the word—buy or subscribe to the Mode Earn Phone today.
Featured image source: Salvatore De Lellis
Get Free Gift Cards In Minutes