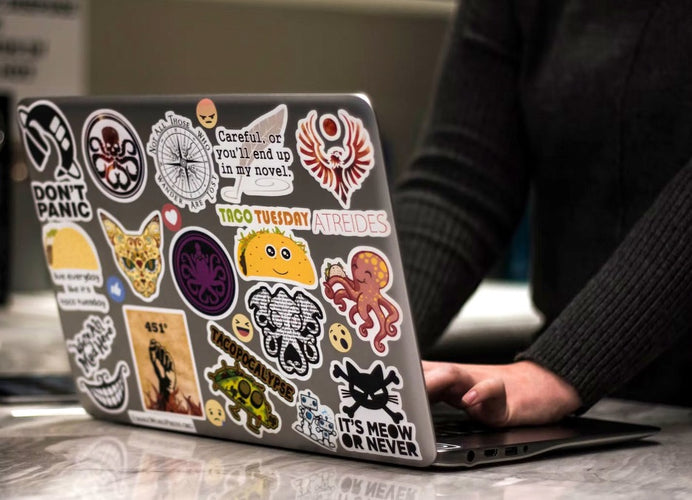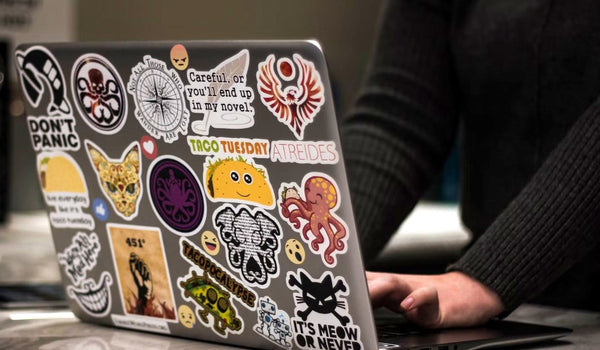 How To Use a Chipotle Gift Card Online—A Step-by-Step Guide
How To Use a Chipotle Gift Card Online
—Get the Secret Sauce
There's hardly anyone who isn't down for a spicy, colorful Mexican treat, and your Chipotle gift card is the perfecto free pass to that! While it's easy to redeem the card at the company's restaurant, figuring out how to use a Chipotle gift card online can be tricky.
Chipotle doesn't provide any manual on how to apply the company's gift card for online orders, so it's common for users to feel lost. If your attempts to redeem the card have been falling apart like an ill-made Taco wrap, this guide will steer you in the right direction. You'll also learn about the limitations of using a Chipotle gift card online.
If you want to earn free gift cards, Mode Mobile can help. We will reveal how the company's products enable you to earn various cash and in-kind rewards for doing regular activities on your phone.
How To Use a Gift Card on Chipotle Online
—Explained
Chipotle gift cards, whether physical or electronic, can be used for orders made at:
The restaurant chain's

official website
If you're redeeming the gift card at a restaurant, all you have to do is present it to the cashier when paying for your order. Using the gift card online, though, can be a bit of a pickle, mostly because you have to transfer the funds from the card to your account and then use them during checkout. The following sections will break down the individual processes of adding and redeeming a Chipotle card on online platforms.
Source: Chris Potter
How To Add a Gift Card to Chipotle App
or Website Account
To use a Chipotle gift card online, you have to add it to your account the same way you add a debit, credit, or prepaid card. Refer to the table below to understand how the process works on the Chipotle website and app:
Platform

How To Add a Chipotle Gift Card—Steps

Website

Log in to your Chipotle account

(or create one)

Click on your username—usually appears as

HEY [YOUR NAME]

in the top left corner of the screen

Scroll down to the bottom of the screen

Click on

Payment Methods

Select the

Add a gift Card

tab

Type in your

gift card code

on the pop-up screen—the code is:

Located at the back of a physical gift card

Provided in the delivery email of a digital gift card

Enter the generated CAPTCHA code, if prompted

Hit

Add Card

to complete the process

App

Open the Chipotle app and sign in to your account

Navigate to the

Account

tab (generally at the bottom right corner of the screen)

Go to

Payment Methods

Select the

New

tab (it allows you to add new payment methods)

Click on

Gift Card

Enter your gift card code in the text box

Finish by clicking on

Add Card
Know that these steps have been listed according to the current layout of the website and the app. If these platforms are redesigned, all you have to do is look for the Payment Methods option to add your gift card, which you can usually access via your user account page.
How To Pay With Gift Card on Chipotle's App
or Website
Once you've added your Chipotle gift card to your account, you can use it as a payment method during checkout—here's how:
Select your order on the platform of your choice

Click on

Add to bag

Choose between

Pickup

and

Delivery

Confirm your order details—address, phone number, and similar

Select the gift card as your payment method on the payment screen

Submit your order (you'll have to long-press the

HOLD TO SUBMIT

button to place your order in the app)
If your gift card still has some balance left after using it, you can apply it towards your next order. You can check your gift card balance by:
Visiting a Chipotle restaurant and asking the cashier to give you the gift card balance information

Using

Chipotle's online gift card balance checker

(you'll have to provide your gift card number, email address, and phone number)
Source: Thirdman
Mode Earn App Serves You Gift Cards With Cash on the Side
Install the Mode Earn App on any Android-based device, and it will turn your ordinary phone into a moneymaker. The app keeps track of all eligible earning tasks you do on your phone, including:
Listening to music

Playing games

Locking and unlocking the phone

Reading the news

Checking the weather

Browsing the internet

Watching short videos

Answering surveys
These simple tasks earn you points, which can be redeemed for all kinds of rewards worth up to $600. You can explore some of the app's redemption options in the table below:
Mode Earn App Rewards

Examples

Cash and payment cards

Gift cards

Investments 

Game-based rewards

Physical products

Bluetooth headsets

Mini-drones

Headphones

Others

Airtime

Shopping discounts

Charity donations
Download the Mode Earn App from Google Play—the app has the following credentials on the platform:
A steady 4.4-stars rating

Over 30 million installs

More than 2.6 million reviews
Source Google Play
The Mode Earn App is unlike other reward-based apps because it offers some nifty earning options that require zero energy investment. For example, tune in to a radio station on your phone, and you can keep earning by listening to music while doing other chores.
Install the Mode Earn App to start earning today—but if you want to double your rewards, go for a Mode Earn Phone.
TODAY get a FREE stock and $15!💰
Get 1 FREE stock worth up to $225 + a $15 Mode MasterCard after you sign up for Robinhood and fund your account with at least $1!

 
Kashkick
Get cash back from Kashkick when you read emails, complete surveys, take quizzes, refer your friend, and subscribe to special promotions!
Restrictions on Using a Chipotle Gift Card Online
Paying with a Chipotle gift card online may not always be convenient for you due to certain usage restrictions, which include:
Not being able to pay with multiple gift cards

—While you can pay with multiple gift cards at a Chipotle outlet, the same is not possible for online orders. Currently, Chipotle lets you have only one active gift card on your account at a time. There's also no way to transfer the balances of multiple Chipotle gift cards onto a single card

Having to use a singular payment method on the app

—Chipotle's website allows you to split your bill between a gift card and a credit or a debit card, but this option is not available on the app. You can add only one payment method on the app during checkout, which means you won't be able to use a gift card with a balance lower than your order total
Many users feel frustrated when they cannot use a gift card with a low balance on the Chipotle app. If you're in that situation, you can reload the card online (using a credit or debit card) with enough money to cover a particular order. That way, you can utilize every last penny on the card. If your balance is $10 or less, though, Chipotle gives you the option to collect cash upon request from some of their outlets.
Remember that you cannot redeem gift cards issued by delivery services like DoorDash and Grubhub on Chipotle's website and app, as these services are not managed by the company. You can use Visa, Mastercard, or American Express gift cards, but you'll have to add them to your account as traditional payment cards.
How To Activate a Chipotle Gift Card
Chipotle gift cards are typically activated upon purchase, although gift cards received by mail may require online activation. If your card has to be activated, you'll find relevant instructions in the packaging it came in.
Are you still struggling to activate or redeem your card? You can reach out to Chipotle's customer support service by reporting your issue online.
Where Can
You
Purchase Chipotle Gift Cards
?
A Chipotle gift card would be a thoughtful present for anyone who adores Mexican cuisine. You can purchase this gift card from:
Chipotle's website

Retail locations like grocery and drug stores

E-commerce

websites like Walmart

and Amazon
Chipotle gift cards usually don't have a purchase fee, but you may have to pay for shipping if you're mailing a gift card to someone.
Source: alleksana
Where Can You Get Chipotle Gift Cards
for Free?
You don't always have to buy a gift card for a Chipotle meal—you can score it for free if you know where to look. Here are some tips you can try:
Sign up for Chipotle Rewards

—Chipotle Rewards is a loyalty program that awards customers points for every dollar they spend on a Chipotle meal, online or otherwise. Users redeem the points for free side dishes and birthday rewards. You can sign up for this program on Chipotle's app or website

Enroll in social media giveaways

—You can enroll in social media giveaways for Chipotle gift cards by following hashtags like

#chipotlegiftcard

,

#chipotlegiveaway

, and

#freeburrito

. Giveaways are largely organized during the holiday season. You can also find them for other popular brands like

Apple

,

Roblox

,

Nike

,

Xbox

, and

Macy's

Use reward-based platforms

—Using

reward-based apps

and websites is a guaranteed way to earn gift cards as long as you find a platform that works for you. These platforms reward you for tasks like answering surveys, downloading apps, and writing reviews. You should go for the apps that:

Have a fair payout rate for the time invested

Offer your favorite gift cards, or provide versatile rewards like

cash

, prepaid cards, and

bank transfers

that can be used to purchase gift cards
Mode Mobile helps you earn rewards for completing simple phone-based tasks at a profitable rate. The company's products—the Mode Earn App and the Mode Earn Phone—enable you to collect reward points for doing regular activities like streaming music and playing games on your phone. You can also take advantage of many other time-efficient earning tasks that can bring you hundreds of dollars worth of rewards every year!
Source: Kenny Eliason
Spice Up Your Side Income—The Mode Earn Phone Brings Double Rewards
The Mode Earn Phone enhances your earning experience by doubling your earnings. The Android-based smartphone helps you gather over $1,200 every year for the same phone-based earning tasks as the app alone, and the whole process is easier because of:
A preloaded Mode Earn App

An earn-as-you-go widget with 16 earning modes—for example:

Games Mode

Music Mode

Task Mode

Cash Mode

News Mode

Surf Mode

Fitness Mode
When you start using the Mode Earn Phone, even the routine act of charging your phone can earn you reward points. It is a device that pays for itself—whatever you invest in it can be earned back within three months (for moderate users).
There are two ways to get a Mode Earn Phone:
Buy the phone for a singular price of $109

Subscribe to the phone

for a monthly fee of $9.99 (billed quarterly)
Mode Earn Phone subscribers enjoy a free trial of one month before they finalize the deal. If you continue the subscription, you get a new model of the Mode Earn Phone every 18 months.
The Mode Earn Phone is not all about earning on the side. Its high-capacity processor and massive storage ensure lag-free performance. Take a look at the impressive specs of the latest model—Mode Earn Phone MEP2:
Source: Mode Mobile
Overall, Mode Mobile has revolutionized the way you can earn substantial supplemental income. Buy or subscribe to the Mode Earn Phone today to benefit from the company's lucrative rewards structure.
Featured image source: Kenny Eliason
Get Free Gift Cards In Minutes