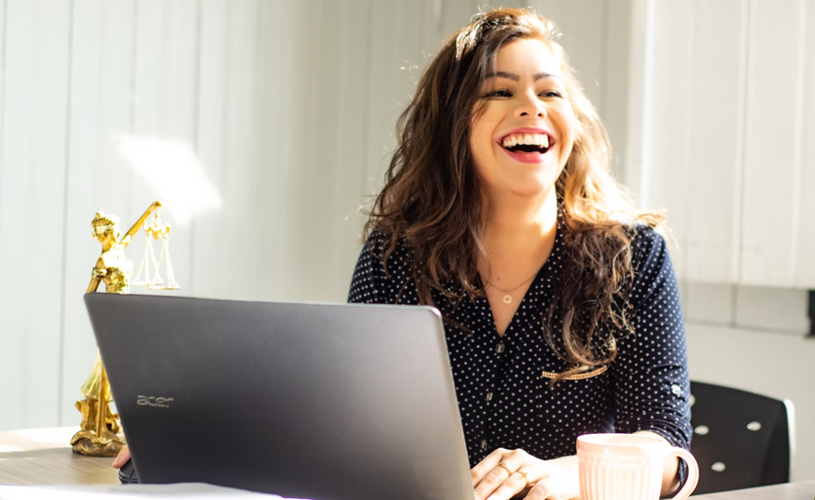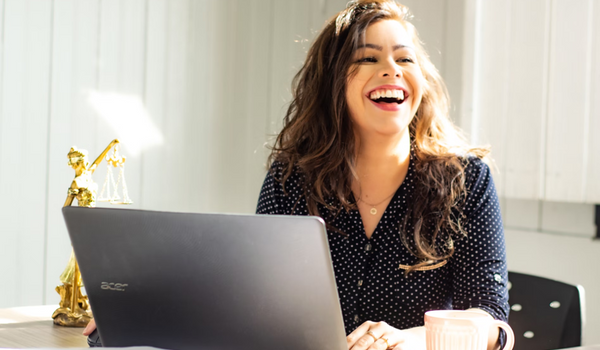 How To Get Totally Free Gift Cards—No Surveys, No Risks!
Get
Totally Free Gift Cards—No Surveys
Required
Scoring free gift cards by answering surveys online has become quite the trend in the past decade. It's all fun and games until you realize the task saps one valuable currency—time. Before you know it, you're spending hours taking endless surveys, and there's still no sight of that gift card.
If you want totally free gift cards—no surveys required—take a deep dive into the various earning opportunities available on the internet. Our guide will help you take stock of the best (and genuine, because free gift card scams are rampant online) options in terms of time investment, profitability, and ease of earning.
Free Gift Cards Without Completing Offers or Surveys
—Why the Demand?
Anyone on the lookout for free gift cards would be aware of the two most popular ways to get them:
Taking surveys

—Paid survey websites help market research and product optimization and have been around for a while. These platforms ask you to set up a user account and provide your demographic deets like age, level of education, and gender. You can then start completing all surveys and polls you qualify for and get compensated with prizes like gift cards and shopping discounts. Over the years, users have noted several downsides of such platforms, including:

Low earnings compared to the time invested

Automatic disqualification from many surveys

High payout thresholds (you need to earn a specific amount before you're eligible to cash out)

Capitalizing on retail deals

—Many

retailers like Target

and

Walmart

launch deals offering free gift cards for purchasing certain products. These offers are not only promotional but also encourage buyers to spend on products they don't need
Luckily, you don't have to trap yourself in time-consuming surveys or buy unnecessary products to earn free gift cards. If you want gift cards for free with no survey hassle, you can:
Enroll in loyalty programs that award gift cards

Find trade-in programs

Participate in gift card giveaways

Install

reward-based apps
We'll get to the nitty-gritty of these options in the following sections.
Source: Wesley Fryer
Mode Mobile—The Gateway to 
Free Gift Card Codes With No Surveys or Downloads
If you're looking for a reward-based app that ticks all the right boxes, look no further than Mode Mobile's Mode Earn App. The app enables users to accumulate reward points for regular or recreational phone-based activities like:
Playing music or tuning in to the radio

Reading the news

Browsing the web

Gaming

Charging the phone

Using a phone's lock screen

Tracking fitness goals

Checking the weather
If you're in the mood, the app also gives you the option to earn by answering surveys, watching short ad videos, and downloading other apps, but none of the tasks are mandatory. You're the captain of the ship—earn doing what you like at your own pace and collect rewards of your choice.
You can get even more rewards with Mode Mobile if you use a Mode Earn Phone—an Android-powered smartphone complementary to the Mode Earn App.
Source: Andrea Piacquadio
How To
Win Free Gift Cards (No Surveys
) With Loyalty Programs
Loyalty programs help businesses grow and retain their customer base. According to recent research, 79% of participants admitted to feeling loyal to a company when it offers extra perks, with gift cards being the most preferred form of incentive.
Pay attention to the products and services you use every day—many retailers or service providers may run loyalty programs. In most cases, you'd have to sign up for those programs online. You'll then collect loyalty points every time you use a particular product or service and redeem them for gift cards.
Many credit card companies, for example, run loyalty programs that incentivize users whenever they pay with a particular credit card. One of the most rewarding ones is Chase's Ultimate Rewards program. Using the bank's eligible credit cards will earn you points, which can be redeemed for free or discounted gift cards (such as Chipotle, Domino's Pizza, Grubhub, and Apple) redeemable at stores or online.
Know that companies like Starbucks, Victoria's Secret, IKEA, Dunkin' Donuts, and Disney also have lucrative loyalty programs, but their rewards are typically meant to be spent on the products of the company in question.
Kashkick
Get cash back from Kashkick when you read emails, complete surveys, take quizzes, refer your friend, and subscribe to special promotions!
Which Trade-In Programs Offer Gift Cards?
If you have old stuff lying around at home, you can trade them for gift cards—all you have to do is find a retailer that runs a trade-in program. We have compiled a list of retailers with active trade-in programs in the table below:
Retailer

Eligible Items To Be Traded

Amazon

Kindle

eBook readers

Smartphones and tablets

Media players

Bluetooth speakers

Walmart

Best Buy

Used electronics and gadgets

Samsung

Gaming consoles

Video games

Gaming accessories
These retailers usually offer activated gift cards from their own brand, with a face value equivalent to the resale value of the item exchanged. If the amount isn't enough for a gift card, you may have to settle for store credit instead.
Source: Afif Kusuma
How To Find Gift Card Giveaways
You can also get free gift cards online with no surveys if you participate in gift card giveaways and contests. While you can locate such offers locally, discovering them is much easier on the internet. Some nifty hacks to hunt down giveaway deals include:
Following the social media pages of your

favorite retailers

Searching for specific hashtags like

#freegiftcard

and

#giftcardgiveaway

(you can also search for brand-specific hashtags like

#freeamazongiftcards

)
Know that giveaway prizes are not guaranteed as there are many participants for every contest. Participating in these events often requires you to complete some promotional tasks, such as:
Sharing a specific post

Writing a product review

Bringing a referral

Recording a short video or reel
How To
Get Free Gift Cards With No Surveys
Using Reward-Based Apps
Finding loyalty or trade-in programs and giveaways may not be everyone's cup of tea. Using a reward-based app is a much more convenient and reliable way to collect free gift cards, cashbacks, and prepaid gift cards. The way such apps work is pretty simple—you need to install a reward-based app of your choice on your smartphone and finish tasks that earn you redeemable points. The tasks can range from easy to difficult and be based on a variety of interests—it's up to you to pick an app that's worth your time.
You can browse through examples of some reward-based apps in the following table:
Type of Tasks

Reward-Based App

Mistplay

Drop

Gamehag

Flash Rewards

Ready Games

Bananatic

Shopping

Rakuten

Ibotta

Mobee

Receipt Hog

Receipt Pal

HOOCH

Downloading other apps and completing offers

AppNana

InboxDollars

Boom Gift

CashPirate

MeshBean
Some reward-based apps offer multiple earning tasks as well. There are many such apps out there, and it's hard to review all of them in a single article. Before using any app, we recommend checking the following:
Number of downloads and corresponding ratings

Payout options

Earning rate

User reviews

Customer support quality
Source: Francisco Venâncio
The Mode Earn App Is Your Reliable Supplier of Free Gift Cards
The Mode Earn App is a completely free service—download it on your Android smartphone, and you'll start accumulating reward points for completing eligible tasks. Redeem those points for gift cards of your choice—the app offers the most coveted ones from brands like:
The Mode Earn App is not all about gift cards. You can choose dozens of other redemption options—here's a sneak peek:
Reward Category

Items

Digital money

Electronics and gadgets

Mini-drones

Bluetooth speakers

Airpods

Stakes and investments

Game/game store cards

Free Fire

Mobile Legends

PUBG

Eneba

Others

Airtime

Donations

Discount coupons
Know that the Mode Earn App is completely safe to use—its reliability is reflected by the ratings on Google Play:
4.4 stars out of 5

More than 30 million downloads

Over 2.6 million user reviews
Source: Google Play
The app's reviewers have emphasized the extreme ease of earning it provides. From the sheer variety of tasks and quick payments to helpful customer support—it delivers in every aspect. Install the Mode Earn App to open your personal treasure chest of gift cards and rewards worth up to $600 a year. If you want to double your side income, though, use the Mode Earn Phone and bag over $1,200 for the same tasks!
Less Effort, Twice As Many Gift Cards—Try the Mode Earn Phone
The Mode Earn Phone is a complete game-changer when it comes to earning a no-survey-based side income. The Android smartphone doubles your reward points from the Mode Earn App—you earn faster for doing the same tasks.
The device facilitates the earning of $1,200 worth of gift cards and other rewards annually thanks to the following components:
Preloaded Mode Earn App

Time-saving earn-as-you-go widget helping you switch between various earning modes, such as:

Music Mode

Fitness Mode

Cash Mode

Games Mode

Charge Mode

Lock Screen Mode

News Mode

Surf Mode
Even if you factor out the earning benefit, the Mode Earn Phone is an amazing device. The latest model—the Mode Earn Phone MEP2—has specs that ensure smooth day-to-day use, including:
6.52-inch display

Octa-core processor with 4GB RAM

Powerful speakers

High-end front and back cameras

Multi-network compatibility
Source: Mode Mobile
How To Get a Mode Earn Phone
Buy the Mode Earn Phone for a price of $109. It's ultimately an investment that will return you multifold within months.
Want to test the waters? You're in luck as you can also get the Mode Earn Phone on a free trial. Here's how:
Sign up for a free trial

Use the phone for a month

Finalize the deal by becoming a subscriber—you'll pay $9.99 monthly as subscription fees (billed quarterly)
Continue your subscription, and you'll receive an upgraded model of the Model Earn Phone every 18 months. If you recommend the device to friends, you'll pocket $50 for each referral. Buy or subscribe to the Mode Earn Phone and let those gift cards flow in naturally while you go about your day.
Featured image source: Mateus Campos Felipe
Get Free Gift Cards In Minutes