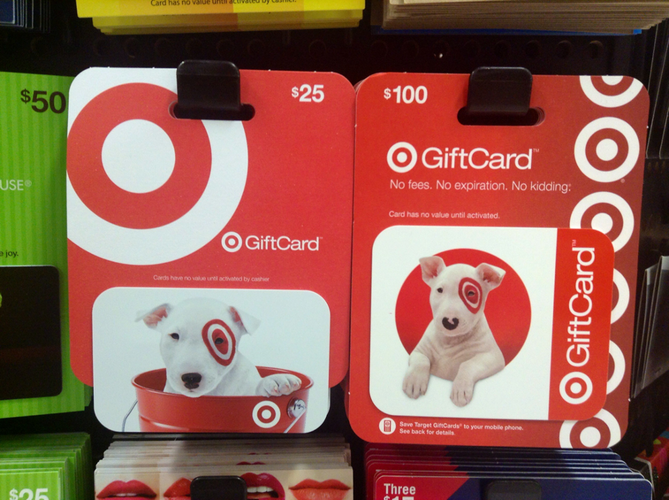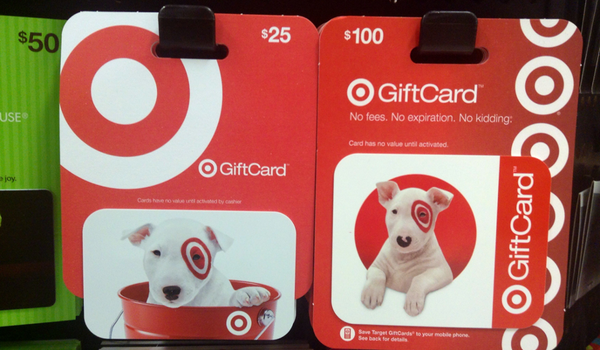 How To Get a Free Target Gift Card [Updated Guide]
A Complete Guide to Earning a
Free Target Gift Card
Target is one of the most affordable superstores in the U.S., with a huge range of products to choose from. Still, regular shopping sprees can significantly impact your budget regardless of the store's affordability.
If you're looking for an inexpensive and thoughtful gift for a loved one or want to treat yourself, a Target gift card is the way to go as it can be used to buy any product both in-store and online. 
In this guide, we'll explain where you can get a free Target gift card safely and reliably. We'll also show you how Mode Mobile lets you earn gift cards from various companies (including Target) for using your phone when performing daily activities.
Kashkick
Get cash back from Kashkick when you read emails, complete surveys, take quizzes, refer your friend, and subscribe to special promotions!
Where Can You Get Target Gift Cards?
Target sells both physical and digital gift cards of varying denominations starting from $5 to $500. You can get Target gift cards directly from the company through the official website or by visiting one of the stores.
Visit a Target store near you to buy a physical card or the official Target website or mobile app to purchase both physical and digital gift cards. Buying Target gift cards from the website or app allows you to personalize them. Once you make a purchase, you will choose the delivery option—mail, email, or mobile (only available when you buy a Target gift card from the company).
Target is not the only place where you can get company's gift cards—they are sold by over 10,000 third-party retailers across the U.S., including:
Staples

Walgreens

Kroger 

PayPal

Giant Eagle
Keep in mind that Target gift cards purchased directly from the company are automatically activated. If you get the gift card from a third-party seller, you may have to request the retailer to activate it for you.
Where To Get Discounted Target Gift Cards
Source: Tamanna Rumee
Target gift cards can also be bought at discounted prices. To get cheap Target gift cards, you'll have to look beyond authorized retailers and find online gift card marketplaces. Consult the table below to get information about some of the most popular online marketplaces that sell gift cards from Target:
Marketplace

Description

Classified ad websites

You can find cheap Target gift cards on classified ad platforms like eBay or Facebook Marketplace. 

Users on these websites sell unwanted or slightly used gift cards for a quick cash out—remember to go through a seller's reviews to find out if they're credible

Gift card exchange websites

Users on these platforms exchange unwanted or used gift cards (or gift card codes) for other items, such as products, different gift cards, and even cash. There are only two major issues with this option:

There's no fixed inventory on gift cards 

There are plenty of scammers selling fake Target gift cards and gift card codes
Want Free Target Gift Cards? Try Mode Mobile
Mode Mobile lets budget-conscious consumers across the world earn free gift cards from different brands and make a substantial supplemental income fast and easy. The company rewards you for completing simple phone-based activities, such as:
Streaming your favorite jams

Playing mobile games

Checking the weather

Watching short videos

Answering surveys 

Locking and unlocking the phone

Surfing the web

Reading the news

Installing new apps
Source: Mode Mobile
To be able to earn gift cards, products, and cash this way, you need to do one of the following:
Get Free Target Gift Cards the Easy Way With the Mode Earn App
The Mode Earn App is a reward-based app you can use and download for free on Google Play. When you install the app, it will run in the background and reward you points for completing eligible phone-based activities.
Once you have enough points, you can exchange them for a variety of prizes, including:
Game-related rewards, including

 

Fortnite

 

and

 

PlayStation

 

game cards and PUBG coins
Cash deposits via

 

PayPal

Gadgets like wireless speakers and mini drones

Cryptocurrencies and stocks
Besides versatile prizes, there are plenty of reasons you should consider installing the Mode Earn App. The app is one of the most credible ones in the market, with over 30 million downloads and more than 2.6 million user reviews. Even after millions of reviews, the app still holds an impressive user rating of 4.4 out of 5 stars.
With the Mode Earn App, you can earn up to $600 a year in cash and other rewards—download it from Google Play and start earning a substantial side income today!
Make Thousands of Dollars a Year Using the Mode Earn Phone 
If you want to double your income for completing the same phone-based tasks as with the app, the Mode Earn Phone is a product for you. This unique Android-powered smartphone enables you to make more than $1,200 worth of cash or other prizes—including Target gift cards. 
To make this possible, the phone comes with a built-in Mode Earn App and an earn-as-you-go widget with 16 earning modes:
Music Mode

Games Mode

Charge Mode

Lock Screen Mode

Data Mode

Save Mode

Fitness Mode

Surf Mode

Cash Mode

Finance Mode

Watch Mode

Task Mode

News Mode

Weather Mode

Crypto Mode

Share Mode
Mode Earn Phone—Specs and Cost
Apart from being a money-making machine, the Mode Earn Phone is also a superb device that offers exceptional performance thanks to its cutting-edge specs, such as:
Octa-core Cortex process to ensure no lagging

6.52" HD screen for excellent visuals

Long-lasting 4,000 mAh battery

Fingerprint and Face ID for top-notch security
Source: Mode Mobile
On top of everything, the device is also compatible with all major GSM carriers.
There are two ways you can get the Mode Earn Phone:
Buy the phone—Get it at a one-time price of

 

$109
Subscribe to the phone

—When you take this option, you'll get a free trial for the first month to test the device. After that, you'll be expected to pay a monthly subscription fee of $9.99, billed quarterly. As long as you maintain the subscription, you will receive the latest model of the device every 18 months (when it's released)
Subscribe to or purchase the Mode Earn Phone and start expanding your side income today!
How To Get Free Target Gift Cards
Directly From Target
Target is one of America's most beloved retailers—and for a good reason. The brand regularly offers great deals and promotions, including giving out free gift cards. Here is how you can get your hands on a free Target gift card directly from the company:
Shop at Target

—The company regularly runs promotions for both in-store and

online purchases

. When you purchase a certain item or spend a specified amount, you're rewarded with a free Target gift card. You can find ongoing promotions by shopping at your local Target or by visiting

Target's promotions page

Leverage Target's trade-in program

—Do you have unwanted electronics sitting around in your house? If so, you can sell them to Target through their dedicated

electronics trade-in program

. To get started, look up an item on the trade-in page and find out how much you will get for it. You will receive the indicated amount on a Target gift card
How To Get a Free Target Gift Card
—Other Options
If you don't shop at Target often or don't have any electronics to trade in, consider getting free Target gift cards through other means. Free gift card offers are all over the internet, but a majority of them are risky and unreliable.
The most reliable ways you can get Target gift cards free of charge include:
Participating in social media promotions

Completing questionnaires on survey websites

Installing

reward-based apps
Social Media Giveaways
Source: Gabrielle Henderson
Social media influencers use giveaways to grow their following, reach, and engagement. These giveaways work in a simple way—participants enter a draw by completing certain promotional activities like commenting on a photo or sharing a specified post. After that, winners are selected at random and get to take home a range of gifts, including free gift cards.
To find ongoing free Target gift card giveaways, go to Instagram or TikTok (where giveaways are most popular) and search for relevant hashtags, such as:
#targetgiftcardgiveaway
#targetgiftcardpromotion
#targetgiftcards
#targetopromotions
To stay on the safe side, it's best to participate in giveaways launched by established accounts. Avoid accounts with a small number of followers and interactions as they're usually scams.
Survey Websites
Answering surveys online can also earn you a free Target gift card. Survey websites work by awarding points for completing questionnaires. Collected points can then be exchanged for various prizes, including gift cards.
While there are numerous survey websites, you have to find ones that are credible and offer Target gift cards. PrizeRebel and Swagbucks are some of the most popular paid survey websites that reward you with free Target gift cards—they're also established platforms that are safe from scams.
The major downside of this option is that the earning rate is poor. It may take you hours to complete a survey only to make less than $5 worth of cash or rewards.
Reward-Based Apps
One of the most reliable ways you can score free Target gift cards is by using a gift card app. These apps reward you with redeemable points when you perform certain activities on your smartphone, such as playing games and watching videos. Once you gather enough points, you can exchange them for numerous prizes, including free gift cards, cash, and shopping discounts from renowned retailers like Target and Amazon.
Like with giveaways and survey websites, you also have to find a trustworthy reward-based app to avoid being on the receiving end of an online scam. Always read user reviews and check the ratings and number of downloads to identify credible apps.
One reward app that stands out is Mode Mobile's Mode Earn App. The app offers a high earning rate through a myriad of fun and easy earning tasks. When used alone, the app can help you earn hundreds of dollars a year in cash and other rewards, but if you want to double your earnings, get a Mode Earn Phone.
Featured image source: Mike Mozart
Get Free Gift Cards In Minutes