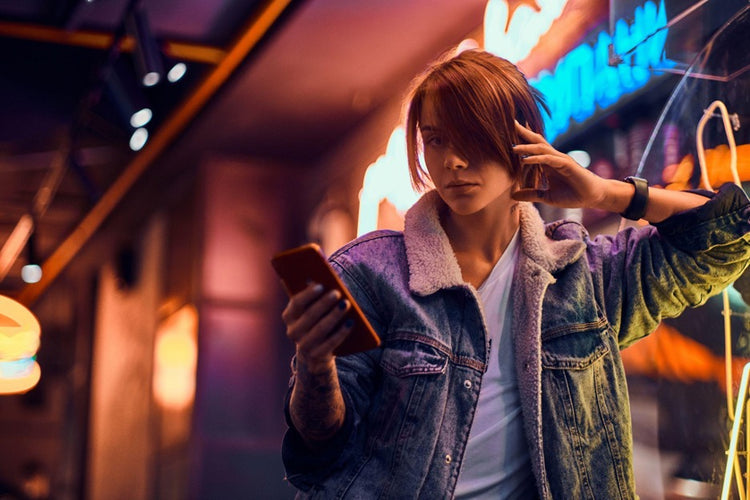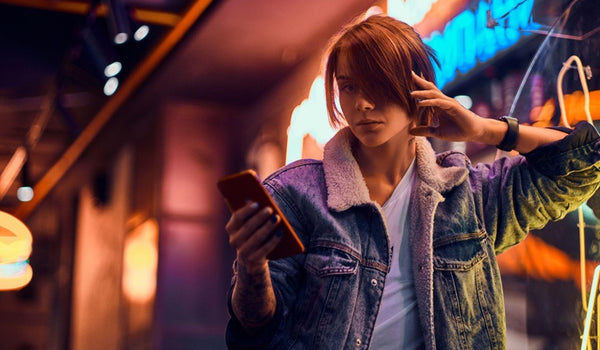 How To Use a Macy's Gift Card Online [Explained]
How To Use a Macy's Gift Card Online
—A Brief Guide
If you're a fan of Macy's products, the company's gift card might be an ideal present for you—it provides you with free funds to spend on your favorite clothes. In case you have been vocal enough about your love for Macy's, you might have gotten a free gift card as a gift from someone.
Now that you have the coveted gift card, it's time to redeem it. In this article, we'll show you how to use a Macy's gift card online—from redeeming it to making a purchase.
We'll also introduce Mode Mobile, the fastest and most secure way of earning free gift cards by using your mobile phone.
What You Need To Know About Macy's Gift Cards
Like most retailers, Macy's offers two types of gift cards:
Physical cards

—Plastic cards that you receive by mail and can carry with you to stores or

use online

E-gift cards

—Gift codes you receive through email that can also be used online and in-store
Regardless of the type of card you have, you can use several of them during a single purchase—up to five gift cards. For instance, if you find a $300 dress, you can combine two $150 gift cards to get the dress for free. If you want to redeem more than five gift cards for a single purchase, you need to contact the retailer's customer support for help.
E-gift cards don't have an expiry date and the same stands for physical cards issued after February 8, 2022. You can reload physical cards as many times as you want (you can do so only in-store). E-gift cards are one-purchase only—meaning that you can't add additional funds to them.
You can use your gift card funds on Macy's products only (including shipping fees). You can't redeem the card for cash or transfer it to your credit card account.
Source: Liza Summer
How To Pay With a Macy's Gift Card Online
To use your Macy's gift card, you don't have to redeem it beforehand and add funds to your account's balance. Instead, all you need to do is apply the gift card code during checkout once you choose the articles you want to buy.
If your gift card isn't covering the entire fee, make sure you apply your gift card before entering your credit card information.
The redemption process for both types of cards varies slightly depending on which one you have as shown in the table below:
Paying With an E-Gift Card

Paying With a Physical Gift Card

Select

Apply Gift Cards

at the checkout screen

Enter the first 15 digits of the e-gift card number you've received in your email in the

Card Number

field

Enter the remaining digits into the

CID

field

Press the

Apply Gift Card

button

Select

Apply Gift Cards

at the checkout screen

Enter the 15-digit gift card number from the back of your card in the

Card Number

field

Enter the 3- or 4-digit number (no spaces) into the

CID

field

Press the

Apply Gift Card

button
If you've redeemed the gift card successfully, your order confirmation will display the gift card as an EGC in the Payment Methods section.
Note that the gift card is applicable in the United States online store only. If you're traveling and shopping from overseas, you won't be able to redeem your Macy's gift card.
Where Is the CID Number on a Macy's Gift Card
?
On an e-gift card, the CID number is the continuation of the e-gift card number. This means that your email will contain an 18- or 19-digit code. You use the first 15 as the card number, while the rest represents the CID number.
The physical gift card keeps the card number and the CID number separate, with both being on the back of the card. If you can't see the CID number right away, you'll need to remove a tab or scratch off a covering to get to it.
Redeem a Macy's Gift Card in Store
Source: Clem Onojeghuo
To redeem any type of Macy's gift card in-store, you need to do is show it to a store clerk at the checkout.
The only difference between redeeming a plastic and an e-gift card is that you need to print out your e-gift card beforehand, i.e., get your "unique e-gift card barcode." To do so, you need to press the Get Barcode button within the email you received from Macy's and present the printed barcode to the clerk.
Mode Mobile—Revolutionizing Your Shopping Expenses
Mode Mobile enables you to earn a supplemental income that you can use to shop in dozens of stores across the United States. All you need to do is use your phone, and you can earn over $1,200 a year by completing simple tasks, such as:
Installing partner apps

Completing surveys

Checking the weather

Reading news articles

Taking timed deals

Watching video ads

Listening to music

Playing mobile games

Surfing the internet

Locking your phone

Charging your phone
To use the advantages Mode Mobile offers, you need to choose one of the following methods:
Once you've done so and have completed enough tasks, you can exchange your reward points for various items. Here are some examples of what you can get:
Stocks

Cryptocurrency

Physical goods

Prepaid Mastercards

Cash (through 

PayPal

)

Game cards (from PUBG, 

Fortnite

, Free Fire, and so on)
Where Can You Purchase a Macy's Gift Card
?
Macy's gift cards can have a value between $10 and $1,000. You can buy a Macy's gift card in one of the following ways:
In-store

—Physical cards only

On Macy's website

—The links are different for

physical cards

and

e-gift cards

Using the Macy's app

—E-gift cards only

Through third-party websites

—Although Macy's reserves the legal right not to honor these gift cards, you can use them without any issues
If you order an e-gift card, you'll receive it via email within 24 hours of purchase. If you don't and you've made sure that the given email address is correct and the gift card didn't end up in your spam/junk folder, you can contact customer support for assistance at 800-289-6229.
Macy's ships physical cards for free via USPS—you can't use an APO/FPO address or a PO Box for delivery.
How To Buy a Macy's Gift Card
Buying a physical card in-store is a straightforward process while buying through third-party websites depends on the website you use. We'll show you how you can buy a gift card through Macy's website and app.
When you're buying a gift card through the website, you need to:
Select a design (available for e-gift cards only)

Choose a pre-selected value of your gift card or enter one manually

Enter the recipient's email or mailing address

Enter the recipient's name, your name, and a gift message

Tap the

Add To Bag

button
If you want to buy an e-gift card through Macy's app, you can do so by following these steps:
Open the app and type "Macy's e-gift card" in the search bar

Select a design you like

Choose a pre-selected value of your gift card or enter one manually

Enter the recipient's email address

Enter the recipient's name, your name, and a gift message

Tap the

Add To Bag

button
Once you receive the card, it's ready for use—you don't need to activate it. You can check your gift card balance by contacting customer support (800-511-2752), using an in-store price checker terminal, or via Macy's website.
Where To Find Macy's Gift Cards
for Free
Are you in love with Macy's products but not so much with the store's prices? That doesn't mean you should give up on an item that's got your attention—you can get it without breaking the bank.
If you want to remain budget-conscious and still buy that shirt you know you'll look amazing in, you can do so with a free gift card.
The word "free" doesn't mean anybody's giving anything away—this is not Imaginationland. You'll need to work for it, but if you choose your steps wisely, the effort can be minimal, and the reward will be worth it.
Many popular social media accounts—especially fashion influencers—run giveaways on their profiles with gift cards as rewards. You can use a hashtag search to find someone who's running a Macy's giveaway and enter the competition. The chances of success may be low, but all you need to do is like a post and follow a page to qualify.
Surveys and Free Gift Card Apps
Other options include survey websites and free gift card apps. Survey websites involve getting paid for filling out questionnaires. It's easy and requires no prior knowledge or expertise on a specific topic, but it can be time-consuming and not rewarding enough.
Unlike survey websites, free gift card apps offer a variety of tasks you can complete to earn rewards, and the amount of money you can get depends on the app you choose. In both cases, it's essential that you choose a reputable source and not fall for a scam.
You should also consider the number of activities you can do to earn rewards and the number of reward points you receive per activity. If you're looking to get a Macy's gift card, you need to find an app that offers it or find one that offers cash or open-loop gift cards like Mastercard, which you can use in a Macy's store.
Kashkick
Get cash back from Kashkick when you read emails, complete surveys, take quizzes, refer your friend, and subscribe to special promotions!
Make Your Phone Work for You With the Mode Earn App
The number one priority when choosing a free gift card app is its reputation and reliability. Before you select one, you need to do your research and find how many users it has and whether those users are satisfied or not.
The Mode Earn App has over 30 million downloads from all over the world. It boasts a 4.4-star rating out of a possible 5 on Google Play, with over 2.6 million users leaving a review.
Source: Google Play
When you install the app, it will monitor your phone activity and reward you for completing tasks outlined within the app. If you use your phone on a daily basis, you'll be able to earn up to $600 a year!
Download the Mode Earn App for free.
A Device Built To Earn Dollars—Mode Earn Phone
Thanks to Mode Earn Phone's earn-as-you-go model, you'll be able to double your earnings by doing something you do every day—using your phone. The phone comes with the pre-installed Mode Earn App and a widget that features 16 different earning modes, enabling you to make over $1,200 of supplemental income in a year.
You can get the Mode Earn Phone in one of the following ways:
Buy the phone with a one-time payment of $109

Try the phone for free for a month, after which you'll have a $9.99 monthly subscription fee, billed quarterly
If you use your phone only 4 hours a day, you'll be able to pay off the device and cover basic data plans within a few months.
To make your money-making efforts easier, Mode Mobile builds devices that can hold their ground against the best of them—you can replace your old phone and use the Mode Earn Phone instead.
If you choose the subscription model, you'll receive a new, upgraded device every 18 months. The current one, Mode Earn Phone MEP2, has the following specs:
Source: Mode Mobile
Turn your phone into a money-making machine and start browsing through Macy's catalog without worrying about prices!
Featured image source: Mode Mobile
Get Free Gift Cards In Minutes