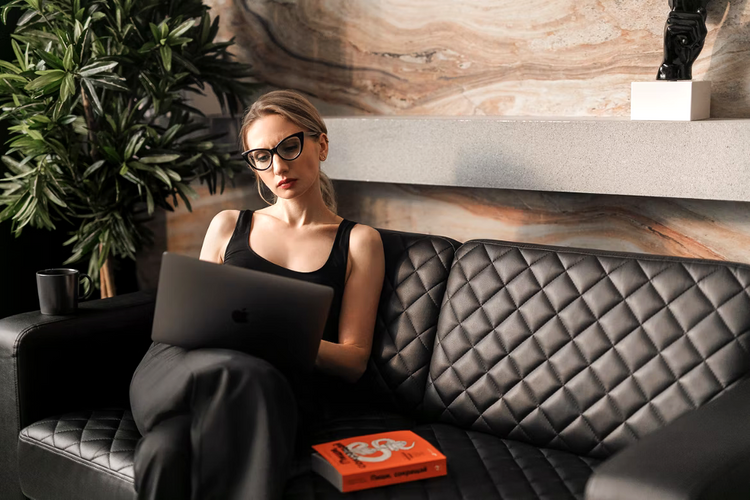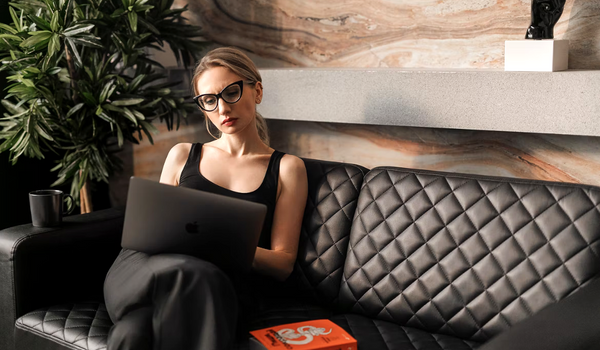 How To Transfer a Gift Card Balance to a Bank Account
How To Transfer Gift Card Balance to a Bank Account
—Legitimate Hacks
Giving each other gift cards has become quite the sophisticated norm these days, but sometimes, all you want is a wad of cold, hard cash. Why spend the funds on a fancy product or service you don't need? Don't fret—this guide will break down:
How to transfer your gift card balance to a bank account

How to get money off a gift card
Before we explore the available options, know that the circulation of gift cards is rooted in consumerism. They are meant to be redeemed for intended products or services—not encashed at a bank. If you want to convert your gift card to money, you'll have to settle for indirect methods of achieving that.
You don't have to stress yourself too much about getting extra money—you can also use Mode Mobile's products, which help users earn free gift cards, prepaid cards, and cash for completing everyday activities on their phones.
Invest in yourself
Get $20 from Stash & an $60 Mode Mastercard after you deposit at least $5 into a new account.
How To Get Money From a Gift Card to a Bank Account
—Strategies
There's no straightforward way to transfer your gift card balance to a bank account, but it's still doable—with the right strategy. You can pick a suitable method depending on the type of gift card you possess—an open-loop or a closed-loop gift card. Refer to the table below for more details on how to transfer money from a gift card to a bank account:
Gift Card Type

Description

Process

Open-loop gift card

An open-loop gift card is a general-purpose gift card not associated with a particular retailer and can be redeemed at various online and brick-and-mortar stores. These gift cards are offered by the following credit card networks:

Discover

You can transfer an open-loop gift card's balance to your bank account by:

Purchasing a money order with the gift card

Using the card on Square's point-of-sale terminal

Reselling the gift card

Closed-loop gift card

A closed-loop gift card is a traditional gift card—it can only be redeemed at a specific store or group of stores. Examples include gift cards from brands like DoorDash, Nike, Macy's, Roblox, Xbox, and Apple

A closed-loop gift card can be turned into money only if you resell it. You can get paid with a check or transfer the proceeds to your bank account
Before diving into the transfer methods, know that none of them recovers the full value of your gift card—there will always be underlying charges/fees involved.
Source: Karolina Grabowska
Trying Too Hard for a Handful of Extra Cash? Hit the Easy Mode With Mode Mobile!
If you feel like you're jumping through hoops to get hold of petty cash, it's time to make a change. You can now supplement your income by doing phone-based activities—all you have to do is start using reward-based apps that pay you for completing eligible tasks. 
You'll make the most out of your regular phone habits with Mode Mobile. The company enables you to earn a supplemental income by using your phone for:
Listening to music

Playing games

Checking the news and the weather

Browsing the internet

Answering quizzes

Watching short videos

Charging your phone
Mode Mobile currently offers two products—the Mode Earn App and the Mode Earn Phone—that help you earn hundreds of dollars in guaranteed cash and in-kind rewards.
Source: Siddharth Bhogra
Turn Jamming Into Money-Making With the Mode Earn App
The Mode Earn App helps its users make a supplemental income of up to $600 a year. Install it on any Android device, and you're good to go—the app will monitor your phone-based activities and give you reward points for completing eligible earning tasks.
With the Mode Earn App, you get a high earning rate for scores of stress-free tasks. You can collect points at your own pace by completing the tasks that appeal to you. The app also brings you limited-time offers to enhance your earnings.
You can redeem your points for rewards like PayPal cash and prepaid Mastercards. You can also choose dozens of other fun redemption options—check them out below:
Type of Rewards

Examples

Gift cards

Physical products

Headphones

Bluetooth speakers

Mini-drones

Rewards for gamers

Free Fire diamonds

PUBG coins

Investments 

Others

Airtime

Shopping discounts

Charity donations
The Mode Earn App is a safe and credible platform with millions of daily earners. It holds a 4.4-star rating on Google Play and has more than 2.6 million positive user reviews to date. Users especially love the app's music-related earning tasks that help them earn money effortlessly while jamming to their favorite songs.
Give yourself a solid opportunity to stack extra cash—install the Mode Earn App today!
Source: Google Play
How To Send Money With a Gift Card
via PayPal
PayPal is a convenient medium you can use to pay for goods and services but also liquidate open-loop gift cards, although in a roundabout way. To achieve the latter, you need two PayPal accounts. The company allows you to have two accounts for personal and business use, but you can also use the account of a trusted friend or a family member as a second account.
Once you have both accounts set up, you need to link your open-loop gift card to one account and your bank account to the other. After you've done that, complete the transfer by following the steps below:
Log in to your PayPal account

—the one that's linked to the gift card

Use your gift card to send money to the second account

Log in to the second account

Transfer the money received to your attached bank account
Keep in mind that you may lose between three and five percent of the gift card value in transfer charges through this method.
How To Deposit Gift Card Balance Into Bank Account
Through a Money Order
Open-loop gift cards can be used to purchase money orders, which can then be encashed at any bank. A money order is a financial document that works like a prepaid check—it allows the payee to receive a particular sum of money. You can make a money order to yourself by adding your own name as the payee.
Money orders can cost anywhere between 45 cents to $2, depending on the value the document holds and where you bought it—which can be from places like:
US Postal Service offices

Retail locations like Walmart

, CVS, and Kroger

Banks

Credit Unions
Once you have the money order, visit your bank and use the document to make a direct deposit to your account. You can ask the banking personnel to guide you through the process. You can also skip the deposit and exchange the money order for cash.
Source: Blake Wisz
How To Transfer Gift Card Money to a Bank Account
Using Square
Transferring an open-loop gift card's balance to a bank account is also possible if you or anyone in your family is a business owner who uses Square's products.
Square is a point-of-sale (POS) and digital payments management service offered by Block, Inc. You can use Square's hardware and software products to read cards, process payments, and send money to an attached bank account.
If you have access to a Square POS machine, all you have to do is:
Scan or swipe the

Mastercard

, Visa, Amex, or Discover gift card through the reader

Collect the money in your Square account

Log in to your account on

Square's app

or website to transfer the money to a linked bank account
The charge for a Square-enabled bank transfer is roughly around 2.75%.
How To Take Money off a Gift Card
Through Sale
All the methods discussed above relate to open-loop cards—if you want to liquidate a closed-loop gift card, your only recourse is to sell it. You can sell any kind of an active gift card, close- or open-looped, usually for prices lower than its face value.
The table below outlines some ways to resell your gift card:
Method

Details

Sell it to a retailer or a pawnbroker

Many local store owners and pawnbrokers agree to buy gift cards, but the rates they offer are typically 60% or less. If you trade your card at a retail store, you may receive store credits or other gift cards instead of cash

Place a classified ad

You can find local buyers for your gift card by posting a classified ad on platforms, such as:

If you finalize a sale through these platforms, choose to collect cash in person. Opting for bank transfers can be risky as many scammers steal gift card codes from amateur sellers and disappear from the platform

Use a gift card resale website

Gift card resale and exchange websites are online marketplaces that enable organized sales of secondhand gift cards. You can earn 50%–90% of your gift card value through such platforms—some popular ones include:

Raise

Gift Cash

Gameflip

Gift Card Outlets
Load Up Double Rewards With the Mode Earn Phone
The Mode Earn Phone is Mode Mobile's innovative Android-based smartphone that offers you twice as many rewards as the app alone (for the same activities). The device has a preloaded Mode Earn App coupled with an earn-as-you-go widget—the two components work side by side to double your earning rate.
The widget gives you easy access to 16 earning modes, such as:
Games Mode

Music Mode

Fitness Mode

Task Mode

Cash Mode

Crypto Mode

News Mode

Weather Mode
Thanks to a Charge Mode and Lock Screen Mode, you can also collect rewards even when the device is not in active use.
Besides the earning feature, the Mode Earn Phone offers you the best specs. It's elegantly designed and packs performance-oriented hardware and software. You can choose any popular GSM carrier (the phone is compatible with all of them) or use it as a WiFi-only device.
Source: Mode Mobile
You can buy the Mode Earn Phone for $109 or subscribe to the phone and get a free trial. Pay a subscription fee of $9.99 every month (billed quarterly) after the trial period ends.
Mode Earn Phone's subscribers receive the latest model of the device every 18 months. If you like the phone, don't forget to refer it to a friend to earn more than $50 in referral rewards.
Ready to get your income game to the next level? Buy or subscribe to the Mode Earn Phone today.
Featured image source: Maxim Ilyahov
Get Free Gift Cards In Minutes