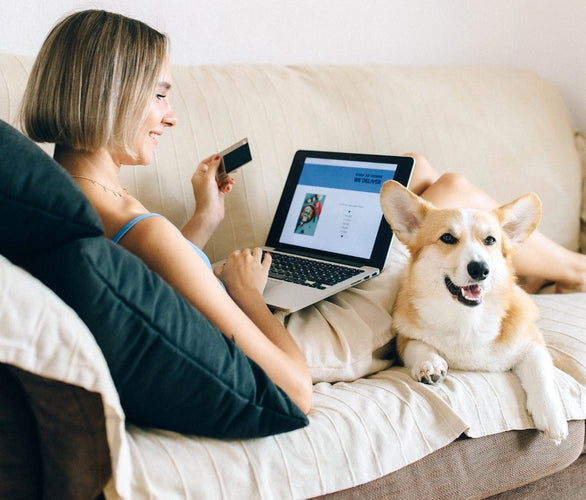 How To Check a Mastercard Gift Card Balance [Detailed Guide]
How To Check
Your
Mastercard Gift Card Balance
[Available Methods]
If you've lost track of how much money is left on your Mastercard gift card, you're not alone. While these cards can be redeemed at multiple online and in-store terminals, you usually don't get transaction notifications or balance-update texts for them.
Knowing your Mastercard gift card balance will help you manage the remaining funds. The problem is that there is no singular way of checking your gift card balance—you must follow the specific instructions rolled out by the particular merchant that issued the card. If this sounds too confusing, don't worry! In this guide, we will present all available methods of checking the balance on a Mastercard gift card and a prepaid Mastercard. We'll also reveal an efficient way to earn free gift cards by performing everyday activities on your phone!
TODAY get a FREE stock and $15!💰
Get 1 FREE stock worth up to $225 + a $15 Mode MasterCard after you sign up for Robinhood and fund your account with at least $1!
How To See How Much Money Is on a Mastercard Gift Card
The process of checking the balance on your gift card depends on who issued the card. Currently, Mastercard and Visa gift cards are offered by a variety of merchants, including:
Most issuers let you check the balance on your card via one or more of the following methods:
Calling a service number

Using a designated website or an app

Visiting a store
Mastercard Gift Card Balance Check—Phone Number
You Should Dial
You can check your Mastercard gift card balance by calling:
The number provided by the card issuer

Mastercard customer care
Refer to the table below to get more info on each option:
Contact Option

Details

Number designated by the card issuer

This number is generally printed on the front or back of your Mastercard gift card. As for eGift cards, you can find the number in your delivery email. Dialing these numbers usually gets you to an automated calling system, so you may not hear from an actual representative. Follow these steps to get your balance information:

Dial the customer care number

Wait for a response from the automated system

Provide your card number and PIN when directed to hear your balance details

You'll get your gift card balance information in 5–10 minutes

Mastercard customer care

If you cannot find the customer care number specified by the issuer, you can call Mastercard Assistance Center at 1-800-627-8372. It's a general support number that deals with a variety of customer issues. You can ask a live agent about your gift card balance directly, but the wait time is usually around 40–50 minutes
Don't call unverified customer care numbers to avoid the risk of sharing your valuable card details with potential scammers on the other end of the line.
Source: RODNAE Productions
How To Check Mastercard Gift Card Balance Online
If you find calling customer care time-consuming, you should try checking your gift card balance online—via the app or website specified by the card issuer. For example, you can check your Mastercard Vanilla gift card balance on the OneVanilla website—the web address is usually provided at the back of the card.
Follow these steps to check your Mastercard gift card balance online:
Go to the designated website or app

Sign up or create an account (if asked)

Navigate to the balance check tab

Enter your card details—card number, expiration date, and PIN
After you submit the details, the gift card balance will pop up on the screen, usually along with the transaction history. Note that for the feature to work, your card has to be activated and registered beforehand.
A word of caution—you'll find a host of third-party websites offering to provide you with your gift card balance details, but not all of them are legit. People have lost around $3.8 million in gift card frauds in 2021 alone, and scammers usually operate by baiting you with texts and fake websites. If you have to check your gift card balance, it's wise to do so only on the website printed on the card.
Source: Karolina Grabowska
How To Perform a
Mastercard Gift Card Balance Check
at Stores
You can check your Mastercard gift card balance at stores by making a small purchase, say between $1 and $5. Use the card in question during checkout. The cashier will print out a receipt for the purchase, which should display the remaining balance on the card. Keep in mind that the card will be declined if it doesn't have sufficient funds.
Install the Mode Earn App and Stack Up Your Favorite Gift Cards
You can download the Mode Earn App for free from Google Play. Our app has an enviable rating of 4.4 stars and has been installed over 30 million times by users all over the world. Install our app, and you can start earning right away—there's no subscription fee or any other catch!
Check out some of the rewards we offer in the table below:
| | |
| --- | --- |
| Mode Earn App Rewards | Details |
| Gift cards | Our redemption option includes gift cards from major retailers like: |
| Prepaid Mastercards | If you're looking for versatile spending cards, exchange your reward points for our virtual prepaid Mastercards |
| Game cards | We offer coveted game cards for Fortnite, Free Fire, etc., as rewards |
| Real cash | If you want immediate cash, translate your reward points into money and have it deposited into your PayPal account |
| Physical goods | You can trade your reward points for headphones and other gadgets |
| Stocks | We also offer stocks and cryptocurrency as redemption options |
You can earn up to $600 in cash and other rewards once you start using the Mode Earn App—but if you want to double your earnings, the Mode Earn Phone is what you need!
How To
Check Balance on a Prepaid Mastercard
A Mastercard prepaid card technically works like a gift card with a reload feature, so both these cards have similar balance-checking methods. That being said, prepaid cards do offer you more options to stay up-to-date on your balance.
The table below outlines various available methods of checking your prepaid Mastercard balance:
| | |
| --- | --- |
| Methods | Description |
| Phone | Most prepaid cards offer both calling and texting options to check your balance. You'll find the relevant numbers printed on the card |
| Online | You generally need to have an account on the app or website to access all features of your prepaid Mastercard. You can easily check your balance and transaction history via your account |
| Retailer | If you bought your prepaid card from a retail location (like a drugstore or a gas station), you can visit the retailer in question and ask them to check the balance. The cashier will run your card and let you know how much balance you have left |
| ATM | Most prepaid cards can be used at select ATMs for cash withdrawal or balance inquiries. There is usually a service fee involved—for example, you have to pay $1.50 every time you check the balance on an Emerald Prepaid Mastercard |
How To Use Up the Last Few Dollars on a Mastercard Gift Card
Mastercard gift cards are not reloadable, and you cannot transfer the balance to a bank account either. If you're stuck with a Mastercard gift card with a small balance, you don't have to let it go to waste. You can:
You can also donate your gift card to a local or international charity of your choice.
Running Out of Balance? Grab More Gift Cards for Free!
Gift cards are fated to run out of balance, but you can always add more of them to your stash! Mode Mobile gives you a solid opportunity to earn free gift cards, prepaid Mastercards, cash, and other rewards by using your phone for simple tasks, such as:
Listening to your favorite songs

Playing games

Reading the news

Shopping

Checking the weather
How do you get rewarded with Mode Mobile? We bring you two products designed to convert your phone activities into supplemental income:
Mode Earn App

—It's a free

reward-based app

that automatically awards you points for performing various tasks on your phone

Mode Earn Phone

—Our Android smartphone doubles your earnings with the Mode Earn App already installed and has specs that can measure up to some of the priciest phones on the market
Source: Andrea Piacquadio
Let the Mode Earn Phone Add Value to Your Everyday Tasks
The Mode Earn Phone is the next level of the supplemental income earning game. Our smartphone comes with a pre-installed Mode Earn App and an earn-as-you-go widget and enables you to earn twice as much as the app installed on another device. 
The Mode Earn Phone gives you 16 earning modes in total, including:
Music Mode

Fitness Mode

Surf Mode

Watch Mode

Lock Screen Mode

Charge Mode

Games Mode

Task Mode
Use our earning modes effectively, and you can gather up to $1,200 in supplemental income every year! You can collect rewards in the form of gift cards, game cards, cash, prepaid cards, stocks, airtime, and more!
Source: Olha Ruskykh
Our latest model—the Mode Earn Phone MEP2—is packed with the best features you'd want in a modern, high-tech smartphone! Check out its amazing specs in the table below:
Features

Details

Processing power

4 GB RAM

Octa-core processor

Hardware

Fingerprint and face ID

128 GB storage

4000 mAh battery

USB Type-C fast charging

Dual SIM

Camera and screen

5 MP selfie camera

Triple back camera (13 MP + 2 MP + 2 MP with AF)

6.52-inch HD screen
How To Get a Mode Earn Phone
You have two options to get your own Mode Earn Phone:
Buy the phone for a one-time price of $109

Get a free trial—There's no credit check, you only pay for the shipping. After that, you'll have a monthly subscription fee of $9.99 (billed quarterly)
You will earn back the phone's purchase and data plan price within three months of using it!
We also offer a special deal to our subscribers—we give them a new Mode Earn Phone every 18 months!
Featured image source: Nataliya Vaitkevich
Get Free Gift Cards In Minutes