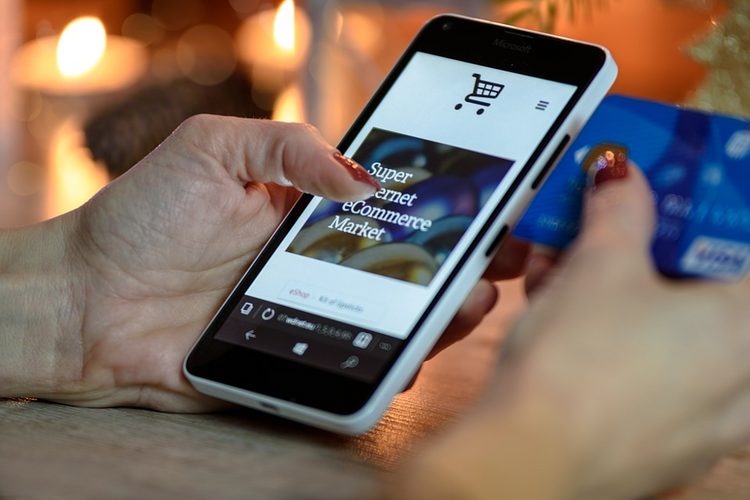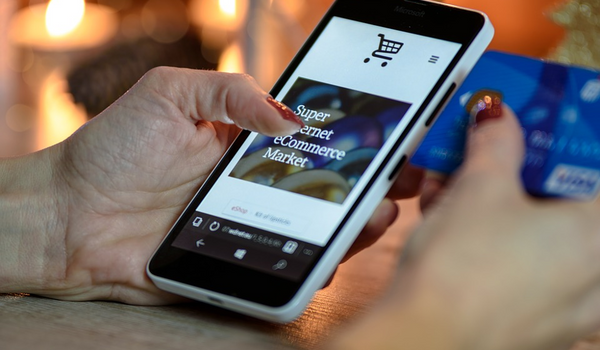 How To Transfer a Mastercard Gift Card to a Bank Account
How To Transfer
a
Mastercard Gift Card to
a
Bank Account
—Simplified
If you're the lucky holder of a Mastercard gift card, you may be tempted to go out and spend for all you're—and it's—worth. Those of you that are more money-conscious may choose to save the money for later and use it to top up your bank balance.
Can you bank the money on a card for later use, though?
This article explains how to transfer a Mastercard gift card to a bank account—read on and get the best tips and workarounds! That's not all! You will also learn how to get Mastercard and other gift cards for free using Mode Mobile products!
TODAY get a FREE stock and $15!💰
Get 1 FREE stock worth up to $225 + a $15 Mode MasterCard after you sign up for Robinhood and fund your account with at least $1!
Transferring a
Mastercard Gift Card to a Bank Account
—Is There an Easy Way?
There is no straightforward way to transfer your balance directly from a Mastercard gift card into your bank account.
You can't, unfortunately, insert your Mastercard gift card into an ATM, select an option, and watch your bank balance climb.
While a transfer into a bank account via an ATM is usually possible with a credit or debit card, the only way you can use a Mastercard gift card is to:
Pay for goods or services in-store

Withdraw cash from an ATM
Pay for Goods or Services In-Store
Mastercard gift cards can be used in the same way as a debit card—whether you are at home or abroad, you can use your Mastercard gift card in any Mastercard-affiliated:
Store

Restaurant or bar

Leisure facility

Service provider
This being said, you can normally only use physical Mastercard gift cards in-store—eGift cards are not usually accepted in outlets.
Buy Items Online
Mastercard gift cards can also be used to pay for goods or services online—by using your Mastercard gift card as you would a regular debit card, you can shop online to your heart's content.
The only limitations to the use of your Mastercard gift card may be a result of:
The vendor having specific limitations on gift card use—this can happen with some overseas websites

Your

gift card balance

not being sufficient to cover the item you want to purchase
Withdraw Cash From an ATM
Your Mastercard gift card works like a normal debit card if you want to withdraw cash from an ATM. By inserting the card and typing in your PIN, you can withdraw any amount of cash up to the preloaded value of the gift card.
This is only true of physical gift cards, though—you can't use a virtual card to make ATM withdrawals.
Source: rupixen
How Can You Transfer
a
Mastercard Gift Card to
Your
Bank Account
?
While Mastercard does not allow direct balance transfers from a gift card into a bank account, there are a couple of workarounds you can try to make the process manageable.
The easiest options are via:
MoneyGram

PayPal
Going With the MoneyGram Route
MoneyGram is a remittance provider that's been around for decades and has a great reputation for:
Reliability

Ease of service

Speed
To transfer a Mastercard gift card balance into your bank account, you need to send yourself money by following the steps presented in the table below:
Step

What To Do

Create a MoneyGram account

Create an account on the MoneyGram website by filling in all the details as instructed. Once your account is set up, you can proceed to the next step

Set up a "Send Money" transaction

Navigate to the "Send Money" page and follow the instructions to fill in your Mastercard gift card details, including:

16-digit card number

Name that appears on the card

3-digit CVC on the back of the card

Fill in your bank details

Specify details of the bank account where your money should be paid.

Most U.S. banks and credit unions are accepted as recipients, but you should double-check to make sure your account number is correct—money sent to the wrong account may not be recoverable
Once you complete these steps, your transaction should be finalized within a few minutes.
Note that there is a charge for the service, as follows:
You pay a flat fee of $1.99 for the amount up to $200

Amounts over $200 cost $1.99 plus 1% of the amount transferred
Using the PayPal Option
If you have a PayPal account, transferring a Mastercard gift card balance into your bank account is an option.
Even if you don't have one, the set-up process is quick and easy and requires you to provide your:
Full name as it appears on your ID

Address as it appears on a utility bill

Email address

Phone number

A valid form of photo ID
Your account should be activated within minutes, at which point you can start transferring your Mastercard gift card balance into it.
Follow the steps below to do so:
Link your bank account

—Click on

Wallet

on your

PayPal

account, then

Link a Bank Account.

Enter your bank details, and PayPal will confirm that your account is linked

Link your gift card

—Click on

Wallet

again and hit

Link a Bank Account

again, but, this time, enter some random numbers. You will then be prompted to link manually, so you should enter your

prepaid Mastercard

details. When you're done, hit

Request Deposits.

PayPal will send refundable test charges to your bank account and card and will confirm the link to both

Transfer the funds from your card to your wallet

—Press

Send Money,

then

Add Money

. Choose your card as the source of the funds, decide on the amount you want to transfer, and complete the transaction

Transfer the funds from your wallet to your account

—Follow further instructions to transfer the money from your wallet to your bank account
Typically the fees for this type of transaction are:
Zero if you choose a normal transfer

1% of the total transfer amount for an instant transfer
Can You Cash Out a Mastercard Gift Card
?
Depending on your location, the simplest way to transfer the funds from your Mastercard gift card to your bank account could be to make a cash transaction.
If you live or work near a branch of your bank, you may be able to draw cash from your Mastercard gift card at an ATM and deposit it physically in your bank account.
This is only possible, though, with a physical Mastercard gift card—virtual gift cards from Mastercard do not allow ATM withdrawals.
If you don't live near a branch of your bank or if you have an eGift card, you will have to use one of the methods described above to transfer your gift card balance into your bank account and withdraw cash from there.
Getting a Mastercard Gift Card For Free
With the flexibility a Mastercard gift card offers, getting a free one—fully loaded with cash and ready to use as you please—is an offer too good to miss!
Step forward Mode Mobile, a company dedicated to helping you earn rewards by using your phone for everyday tasks.
We've created two complementary products for earning:
Source: Mode Mobile
How To Earn Rewards With the Mode Earn App
The Mode Earn App is available on Google Play for free. It has already been downloaded over 30 million times and earned a rating of 4.4 stars.
The app runs in the background of your phone and awards you points for most activities, like:
Playing your favorite games

Tracking your fitness levels

Shopping online

Watching short clips

Playing music or listening to the radio

Surfing the net

Inviting friends

to get the app or phone

Filling out surveys

Downloading partner apps
Once you have accumulated enough points, you can start turning them into rewards like:
Prepaid Mastercards

Gift cards from:

Stocks and crypto

Airtime
How Much Can You Earn With the Mode Earn App?
With our current earning models, using the Mode Earn App every day can get you up to $600 a year in rewards!
Whatever you earn can be converted into rewards, and we're always looking for ways to help you earn more.
Download the Mode Earn App today and start earning!
Source: Mode Mobile
Can You Increase Your Rewards?
If $600 a year isn't enough for you, there's an easy way to double your rewards—the Mode Earn Phone!
The Mode Earn Phone is a high-end device that comes preloaded with the Mode Earn App and a widget offering you 16 earning modes (e.g., Games Mode, Music Mode, Surf Mode, etc.). The phone also features:
6.52'' HD screen

Dual SIM slots

128GB storage

1.6Ghz chip

Octa-Core ARM Cortex

4,000-mAh battery with overvoltage protection

Triple-lens camera—13MP + 2MP + 2MP

Gravity, light, proximity, gyroscopic, and compass sensors

IEEE 802.11 b/g/n WIFI Hotspot and BT4.2 Bluetooth connectivity

Fingerprint and Face ID unlock

Loudspeaker

5MP selfie camera

3.5mm headphone jack
Getting a Mode Earn Phone means your rewards are doubled automatically, giving you an earning potential of $1,200+ a year.
How To Get a Mode Earn Phone
You have two ways to get your hands on a Mode Earn Phone:
Buying the phone

—You can buy the latest Mode Earn Phone for an upfront payment of $109

Subscribing and paying monthly

—If you prefer to pay month-by-month, you can sign up for a free trial. Once your phone arrives and you start using it, you pay $9.99 a month to keep your subscription. With this option, you even get a free upgrade to our latest Mode Earn Phone every 18 months, so your rewards can keep pouring in!
An added perk is that you can recoup the cost of your Mode Earn Phone in a couple of months through the rewards you earn!
Get a Mode Earn Phone today and take control of your finances!
Featured image source: PhotoMIX-Company
Get Free Gift Cards In Minutes