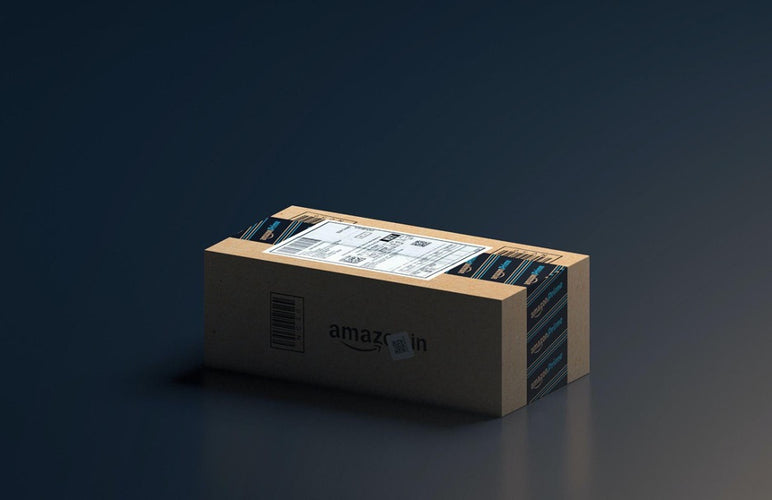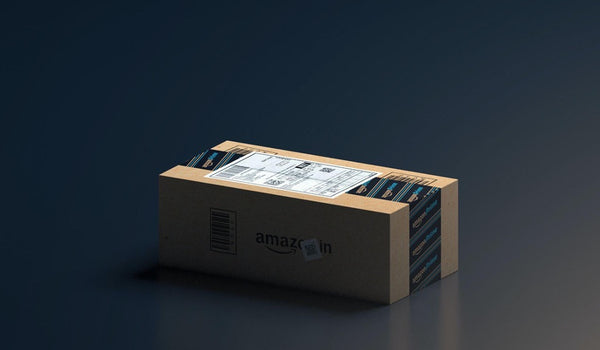 How To Transfer an Amazon Gift Card Balance to a Bank Account
How To Transfer an Amazon Gift Card Balance to a Bank Account or Get It in Cash
If you're a fan of shopping on Amazon, you're probably also a fan of Amazon gift cards. These cards give you a budget to spend on Amazon (and various other stores) without spending a dime of your own.
Once you activate the card and redeem it, you can use it online for items sold on the website, as well as other associated products, such as Kindle and Amazon Prime. The limitation is that you can't use it to buy another gift card, regardless of what company it's for (Amazon sells various businesses' gift cards, such as Grubhub, Roblox, DoorDash, and so on).
What if you don't want to buy anything and would like to cash out your gift card balance? In this article, we'll show you how to transfer an Amazon gift card balance to a bank account or into straight cash. We'll also explain how to get a free Amazon gift card with Mode Mobile.
How To Transfer an Amazon Gift Card Balance to a Bank Account
—Is It Possible?
According to Amazon's terms of service, an Amazon gift card can't be:
Reloaded

Used for purchase on unauthorized websites

Resold

Returned for money

Redeemed for money

Transferred for value
This means that you can't use the gift card to transfer its balance to a bank account, and the company doesn't offer any means to do so. At least that's according to the company's policy.
As always, savvy internet folks have found a few workarounds, and we'll present the easiest ones to you. You should know that all of the following methods work only on unused gift cards—once you redeem a gift card, you can't take the funds out.
How To Withdraw Amazon Gift Card Balance
With Venmo
Venmo—a popular digital wallet—allows you to transfer your gift card balance to your bank account, but you'll need to have access to two Venmo accounts for it. You can get help from a friend or family member, or you can create a new account—it's free.
Take the following steps to withdraw your Amazon gift card balance with Venmo:
Open your Venmo app

Go to settings

Add your gift card as a

Backup Payment

method

Send money to the second account with the gift card as a payment method

Withdraw the money from the second account to a linked bank account
Note that this method doesn't always work as sometimes Amazon blocks users from adding gift cards to Venmo, but it's worth a shot.
Earn a Free Amazon Gift Card or Cash Safely With Mode Mobile
With Mode Mobile, you can earn $600–$1,200 a year in cash and other rewards by:
Reading the news

Completing surveys

Watching videos

Listening to music

Surfing the internet

Installing partner apps

Checking the weather

Charging the device

Locking the phone
For every completed task, you'll get rewarded with a certain number of points. Once you accumulate enough reward points, you can exchange them for an Amazon gift card. If your end goal is to get money, you can bypass the process and redeem your reward points for straight cash (via PayPal).
Aside from cash and an Amazon gift card, Mode Mobile offers you the chance to earn:
In-game rewards and game cards (for 

PlayStation

 games, PUBG, 

Fortnite

, and so on)

Physical goods

Cryptocurrency

Stocks
You can use Mode Mobile's platform by installing the Mode Earn App or getting the Mode Earn Phone.
Kashkick
Get cash back from Kashkick when you read emails, complete surveys, take quizzes, refer your friend, and subscribe to special promotions!
How To Turn Amazon Gift Card Balance Into Cash
—Selling the Card
While Amazon doesn't support selling a gift card to someone else, that essentially means you can't post a listing for it on their website.
Luckily, there are other places where you can exchange your gift card for cash. The problem is that you can't expect to get the full value of it, but if you've received the gift card as a present, that shouldn't be an issue.
You can use various online gift card marketplaces to offer your gift card for sale. You don't have any interaction with buyers who post a bid on your listing. Depending on the platform you use, you will or won't be able to determine the price on your own.
Check out the following table to see how these marketplaces work:
Marketplace Type by Price Determination

How They Work

Examples

Gift card evaluation tool

Marketplaces have a tool that determines the current resale value of a gift card. If you agree with the price, you can accept the offer and convert your balance to cash immediately

Choosing a price on your own

You can use certain marketplaces to set your own price and wait for bidders to show up. You should check out what other gift cards go for if you want someone to buy your gift card faster

GiftCardOutlets

Gameflip

Raise
The net payout from these marketplaces is usually 75–80% of the gift card value.
How To Transfer Amazon Gift Card Balance
Locally
If you don't want to use an online marketplace, you can sell your gift card physically at a variety of kiosks and stores. Depending on where you live, you'll have more or less of these places to visit—try to visit as many as possible to get the best price.
You can sell an Amazon gift card at the following places:
Pawnshops

—You can sell anything to a pawnbroker, including a gift card. If you've sold to pawnshops before, you'll know that their offer is always lower than the actual value, so be prepared to deal with that before you enter the shop

Gift card kiosks

—These kiosks act like ATMs for gift cards. When you insert the card, the machine will offer you a different gift card or cash in exchange. If you choose cash, wait for the machine to dispense money

Retail stores

—Some stores are willing to buy gift cards if they're able to sell them later. Only smaller retailers do this—there's no point trying your luck in

Walmart
How To Turn Amazon Gift Card Balance Into Cash
—Using Ads
Source: Mode Mobile
Amazon doesn't allow listings for its gift cards—other marketplaces do. You can use them to connect with buyers (online or near you) and sell your gift card. If you want to expedite the process and ensure your card gets sold, you can post an ad and reach more potential buyers that way.
Depending on the marketplace and your agreement with a buyer, you can sell your gift card for bank transfer, cash, PayPal transfer, or other items.
Some of the marketplaces you can use are as follows:
Make sure not to send your gift card information to the buyer before you receive a payment confirmation to avoid getting scammed.
How To Top Up Your Bank Account With a Free Amazon Gift Card
If you have an Amazon gift card but don't want to buy products on Amazon, you can sell the gift card and add money to your bank account. What if there was a way to get Amazon gift cards for free and transfer the balance to your bank account again and again? There is.
Before you go down this road, you need to do your research and avoid any scams (which are plentiful). You can get free gift cards legitimately, but you need to earn them—nobody actually offers them for free. If you see a website that offers free Amazon gift codes, rest assured it's a scam.
Legit websites want something in return. For instance, you can use survey websites. You can earn rewards by completing surveys and giving your honest opinion about a brand, product, or your shopping habits in general.
For each survey you finish, you will receive a varying number of reward points, depending on the survey length, urgency of completion, the website you use, and other factors. The problem is that most surveys don't pay out well. You can spend an hour answering questions and end up with less than $5.
Another viable option is free gift card apps. These apps allow you to complete various tasks on your phone and get rewarded for it. When you choose an app, consider:
How many reward points you get per activity

How many activities are available

What you can receive for your reward points

How safe the app is
Mode Earn App—Make Money Using Your Phone
The Mode Earn App is one of the safest and most popular free gift card apps out there. The app has over 30 million downloads from all over the world, and over 2.6 million user reviews on Google Play speak for its reputation. Users have left a 4.4-star rating out of a possible 5.
Source: Google Play
When you install the app, it will monitor your phone activity and allocate reward points to your account automatically when you complete a task outlined by the app.
Download the Mode Earn App for free, and you'll be able to earn up to $600 a year by using your phone in your free time.
Double Your Rewards With the Mode Earn Phone
The Mode Earn Phone is the first of its kind—it's a mobile device designed to make a supplemental income for its owner. The phone has a pre-installed Mode Earn App and 16 different money-making modes you can access through a widget—they work together to offer twice as many reward points for each finished task.
This way, you can earn over $1,200 a year by playing games, watching videos, locking your phone, and so on. With only four hours of use a day, your phone will cover its purchase fee and data plan costs within months.
Thanks to its hardware, you'll be able to leave your old phone aside and use only the Mode Earn Phone for your regular activities.
To keep in touch with the latest technological advancements, Mode Mobile releases a new, upgraded device every 18 months. The current model, Mode Earn Phone MEP2, has the following specs:
Source: Mode Mobile
Buy or subscribe to the Mode Earn Phone by:
Making a one-time payment of $109

Starting a free trial followed by a monthly subscription fee of $9.99 (billed quarterly)
Get the Mode Earn Phone and start making extra bucks instantly and safely. If you subscribe to the phone and keep using it, you'll receive a new model for free, allowing you to continue making money on the go.
Featured image source: ANIRUDH
Get Free Gift Cards In Minutes