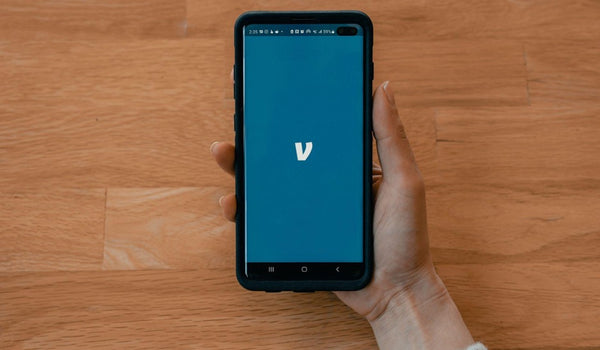 How To Add a Gift Card to Venmo—A Brief Guide
How To Add a Gift Card to Venmo and Earn a Free Gift Card
Venmo came to life in 2012 to help friends split bills by sending small sums of money to each other. The app grew in popularity drastically and soon moved on from its original idea—in 2021, it handled $230 billion in transactions.
If you're a Venmo user, you know how convenient it makes sending and receiving money between people. Venmo allows you to add several payment methods to your account and maneuver your money more easily.
In this article, we'll show you how to add a gift card to Venmo and what restrictions there are regarding gift cards. We'll also introduce Mode Mobile's products—a free reward-based app and a phone—as one of the safest and quickest ways of earning a free gift card.
How To Add a Gift Card to Venmo
You can use Venmo to add multiple gift cards as a viable payment method when you want to send money to someone directly or add more funds to your Venmo account. Although you don't actually redeem a gift card this way, you have to go through a process that's similar to any other online redemption process.
Take the following steps to add a gift card to Venmo:
Open the Venmo app

Open the menu (three horizontal lines in the top-left corner)

Tap on

Settings

Choose

Payment methods

Tap on

Add bank or card

Choose

card

Enter your gift card details (card number, security code, valid thru date)

Enter a ZIP code

Tap on

Add

to finish the process
Finding Your Gift Card's ZIP Code
When you add a gift card to Venmo, the app will ask you to provide a ZIP code. In most cases, your ZIP code will do the trick. If it doesn't work, that's because the gift card has to be activated, and it comes with a different ZIP code.
You can find the ZIP code on the website of the issuer. Make sure you're on the proper website—many scam websites look exactly the same, have a similar link, and are out to get your information and steal your money.
When you visit the website, you'll find a link to register your gift card. Enter your gift card information, such as the card number, PIN code, and expiration date or CVV (if available). Once you register the gift card, you'll have a section where you can add or update your address information, including your ZIP code.
When you complete that process, you'll be able to add the gift card to Venmo.
How To Earn Free Gift Cards With Mode Mobile
Mode Mobile allows you to earn a supplemental income that can go over $1,200 a year by using a smartphone. You can earn rewards through a variety of activities. The process is simple—you'll receive reward points for completing eligible activities, and once you get enough reward points, you can choose what you want to exchange them for.
Check out the following table to see what you can do to earn rewards and what rewards you can get with Mode Mobile:
How To Earn Reward Points

What To Exchange Reward Points For

Surfing the internet

Listening to music

Reading the news

Locking the phone

Taking deals

Checking the weather

Charging the device

Playing video games

Installing partner apps

Completing surveys

Watching videos
You can use Mode Mobile's services by downloading the Mode Earn App or getting the Mode Earn Phone.
What Gift Cards Are Accepted?
Source: Desola Lanre-Ologun
There are two types of gift cards:
Open-loop gift cards (also called prepaid cards)

Closed-loop gift cards
Open-loop gift cards function as debit cards as you can use them wherever they're accepted (depending on the issuer). Some examples of open-loop gift cards include:
Visa gift card

Discover gift card
Closed-loop gift cards are issued by specific businesses—retailers, game developers, various service providers, and so on. The difference is that these gift cards are usually applicable only for purchases with that specific company and its partners. You can't transfer your gift card balance to a bank account or convert it to cash.
For instance, you can get a closed-loop gift card for:
Venmo accepts open-loop gift cards only. The company reserves its right to decline any gift, debit, or credit card for fraud prevention reasons. The gift card issuer can also block the card from being added to Venmo.
How To Get a Free Gift Card
Source: Mode Mobile
If you receive an open-loop gift card from someone, that's essentially free money you can spend in a variety of stores or add to your Venmo account for other purposes. If you continually receive gift cards for free, you can buy items that are well over your budget without spending a dime. This may sound too good to be true, but it's not.
Of course, you need to be wary of scams—whenever somebody offers something completely for free, you should be on your toes. If you find a website that offers free gift card codes in exchange for your personal information, you can rest assured it's a scam.
Still, that doesn't mean that all websites that offer free gift cards are a scam, but you need to earn your rewards.
For instance, you have plenty of survey websites that partner up with businesses and act as a third party between companies and consumers. Businesses rely on your honest opinions about a brand, product, or shopping habits in general when they're doing market research.
If you complete surveys, you'll receive reward points you can exchange for a free gift card. How much you receive per survey depends on a variety of factors, such as length (the number of questions), urgency (the speed at which a company needs responses), the website you use, and so on.
One issue with survey websites is that they don't pay well. You can spend 30+ minutes filling out a questionnaire and get less than $3.
Getting a Gift Card With a Free Gift Card App
Free gift card apps enable you to earn rewards for completing various phone-based tasks. They're similar to survey websites, the difference being that these apps don't offer you a single activity to complete in exchange for rewards. With an app, you can do a variety of tasks—not limited to completing a survey—and earn a free gift card that way.
As always, you need to make sure you don't fall for a scam. Don't download an app that:
Offers huge signup bonuses of $100+

Promises a steady income high enough to replace your regular paycheck

Has a small number of users and user reviews
Depending on the app you use, you will have a varying number of activities you can complete to earn rewards. If your goal is to add a gift card to Venmo, download an app that offers open-loop gift cards as a reward.
Earn an easy $4 TODAY!💸
Take full control of your subscriptions. Earn a $4 Mode MasterCard when you sign up and link your bank account to Rocket Money!
Kashkick
Get cash back from Kashkick when you read emails, complete surveys, take quizzes, refer your friend, and subscribe to special promotions!
Make Money Using Your Phone With the Mode Earn App
The number one aspect to consider when choosing a free gift card app is its reputation and security. With the Mode Earn App, you don't have to worry about either.
The app has been downloaded over 30 million times from all over the world. Over 2.6 million users have reviewed the app on Google Play, leaving 4.4 stars out of possible 5.
Source: Google Play
When you install the app, it will run in the background and monitor your phone activity. Whenever you complete a reward-bringing task, the app will allocate reward points to your account automatically. Once you gather enough points, you can exchange them for gift cards, items, or straight cash.
Install the Mode Earn App for free and earn up to $600 a year by reading the news, locking your phone, and checking the weather.
Double Your Rewards With the Mode Earn Phone
The Mode Earn Phone is the first-ever device designed specifically to enable its owner to monetize their phone use and make the most out of what Mode Mobile offers.
The phone comes with the pre-installed Mode Earn App and an earn-as-you-go widget. You can use the widget to access 16 different money-making modes:
Fitness Mode

Crypto Mode

News Mode

Cash Mode

Watch Mode

Data Mode

Charge Mode

Surf Mode

Weather Mode

Games Mode

Finance Mode

Lock Screen Mode

Task Mode

Save Mode

Music Mode

Share Mode
This way, you can earn twice as much as you would with the app alone—that's over $1,200 a year in cash and other in-kind rewards.
With such a setup, you can pay off your phone and cover data plan costs within months by using your phone for four hours a day. Not only you won't have to worry about bills, but you'll earn free gift cards on top.
The device comes with amazing characteristics that will make you leave your old phone behind and use the Mode Earn Phone at all times, increasing the chances of completing a money-bringing activity.
Mode Mobile releases a new device every 18 months. The latest model, Mode Earn Phone MEP2, has the following specs:
Source: Mode Mobile
How To Get the Mode Earn Phone
Buy or subscribe to the Mode Earn Phone by:
Making a one-time payment of $109

Starting a free trial followed by a monthly subscription fee of $9.99 (billed quarterly)
If you start a free trial and remain a loyal subscriber, the company will send you the new model when it comes out. Get the Mode Earn Phone and start making serious bucks in the form of free gift cards that you can transfer to Venmo with ease.
Featured image source: Tech Daily
Get Free Gift Cards In Minutes