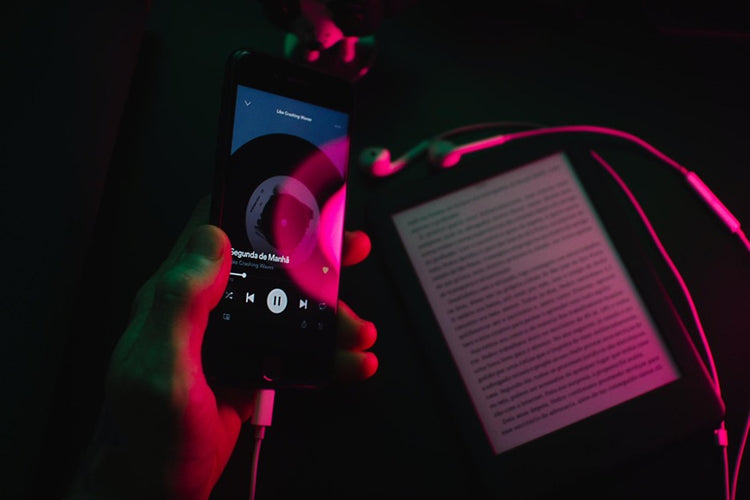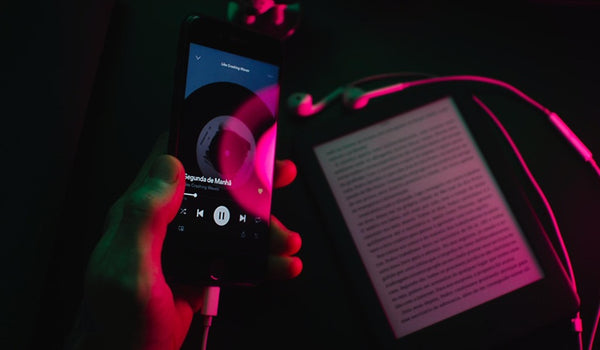 Is There an Amazon Kindle Gift Card? [Revealed]
Amazon Kindle Gift Card—All You Need To Know
Kindle is fantastic for so many reasons—it's an incredibly high-quality device known to survive even the clumsiest users. Kindle is also exceptionally easy to use, and it offers a reading experience that comes as close to reading a traditional book as possible.
Best of all, you can store thousands of books on a device that's hardly the size of a notebook. As a keen reader, you must love this feature! Plus, the Kindle Store offers a greater selection of books than any traditional book store. 
The only problem is finding enough money to buy all the books you want. That's why an Amazon Kindle gift card is the best present you can get and the best one you can give to a fellow book lover!
This article will tell you all you need to know about Amazon Kindle gift cards and show you how to get free Amazon gift cards and many other rewards once you download the Mode Earn App from the Google Play store.
TODAY get a FREE stock and $15!💰
Get 1 FREE stock worth up to $225 + a $15 Mode MasterCard after you sign up for Robinhood and fund your account with at least $1!
How Do
Amazon Gift Cards for Kindle
Work?
Amazon Kindle gift cards don't exist as such, but you can get a regular Amazon gift card with the Kindle logo on it. The logo doesn't imply that you can exclusively use this gift card for Kindle.
If the difference is only in the logo, you may wonder—why choose the Amazon Kindle gift card? The answer is simple—it shows you had the giftee's love of books in mind when selecting the present.
The best part is that the recipient can purchase whatever they like with this gift card—wherever Amazon gift cards are accepted. It offers a lot more flexibility than a designated Kindle gift card would (if it existed).
Types of Amazon Kindle Gift Cards
Amazon offers several kinds of gift cards for Kindle. Consult the following table for more information on each type:
Kindle Gift Card Options

Features

Option to be delivered to a recipient via email or a text message

Ability to be scheduled for delivery up to one year in advance

Possibility to be delivered immediately, making it an ideal last-minute gift

Various designs, including a "Happy Reading" message, a Kindle logo, and an image of a boy sitting under a tree

Option to turn them into physical cards—you receive a PDF format you can print out and fold

Possibility to be customized with a Kindle logo and many other designs

Option to buy a physical gift card attached to a blank greeting card

Possibility to ship the gift card directly to the recipient

Ability to add a customized message to the greeting card at checkout
How Can You Buy
Amazon Kindle Gift Cards
?
You can purchase Amazon gift cards from many retail stores or get them online on the Amazon website. If you decide to buy a gift card online, you can get both digital and physical versions, while retail stores offer only plastic gift cards. You can choose the best option depending on your preference.
How To Buy
Amazon Kindle Gift Cards
Online
If your preferred method of gift-card shopping is online, here are the steps to follow:
Choose the Amazon Kindle gift card amount—select one of the pre-formatted denominations or enter a custom amount

Provide the required details—enter the recipient's email address, your name, a short message if you are buying it for a gift, and the number of gift cards

Click on

Add to Cart

and then hit the

Proceed to Checkout

button

Provide the requested payment information

Click on

Place Your Order
How To Buy
Amazon Kindle Gift Cards
in Stores
Source: felipepelaquim
In case you don't have the time to wait for delivery, you can buy an Amazon gift card in many stores. All you have to do is locate the closest retail store that sells Amazon gift cards and head down there. Here are some examples:
7-Eleven

BestBuy

Staples

Office Depot

A&A Market

Corner Market
Keep in mind that these stores may not offer gift cards with the Kindle logo and theme.
How To
Redeem an Amazon Gift Card on Kindle
Kindle-themed or not, digital or physical, all Amazon gift cards work the same way—you have to redeem them before using them. 
The redemption process is pretty simple. All you need to do is follow these steps:
Go to the

Amazon redemption page

Click on the

Redeem a Gift Card

option

Log in to your account

Select the

Amazon Gift Card

option

Click on

Redeem a Gift Card 

Enter the gift card code

Press the

Apply to Your Balance

tab
How
Can You Buy Kindle Books With an Amazon Gift Card
?
Once you redeem your Amazon gift card, the funds will automatically go to your Amazon account. You can then use that gift card balance online to make purchases from the Kindle store. If you go a bit overboard and your purchase cost exceeds the amount on your account, you can top it up with another payment method. 
In case you can't find anything you like at this time, you can save the gift card balance for later because Amazon gift cards don't expire!
And if you have found many more Kindle books you like but have run out of the gift card balance, it's time to get your phone up and running and earn some Amazon gift cards for free!
How To Earn Free Amazon Gift Cards
Source: felipepelaquim
Everyone loves gift cards, and you can never have enough of them! Of course, there is no fun in buying a gift card for yourself. Getting gift cards for free—that's a much different story, especially when it's as easy as with Mode Mobile!
With our two complementary products—Mode Earn App and Mode Earn Phone—you can earn free Amazon gift cards and many other rewards while doing everyday activities on your phone, such as playing games. Thanks to our reward-based system, you get the chance to earn money and earn gift cards every time you feel like using your phone.
Our free Mode Earn App lets you collect redeemable points when performing activities such as:
Installing partner apps

Surfing the internet

Locking and charging your phone

Watching videos

Taking advantage of limited customs deals
The Mode Earn Phone goes one step further and doubles the points you collect with every activity! 
All these points can quickly become your next Amazon gift card, a coupon of your choosing, an in-game reward, a physical item, and more. If you like the idea of a free app that turns reward points into gift cards, you will love Mode Mobile's products!
Turn Your Phone Into a Gift Card Maker With the Mode Earn App
Source: Mode Mobile
Our app is a free, safe, and fun way to make supplemental income while doing something you do anyway—using your phone. What makes the Mode Earn App stand out among other reward-based apps is that it enables you to earn supplemental income while performing various activities on your phone, including something as simple as locking your phone.
The Mode Earn App is:
Highly rated

—It has been awarded 4.4 out of 5 stars on Google Play

Popular

—It has been downloaded more than 30 million times

Available worldwide

—You can use our app regardless of your location
Don't trust our word for it! Download our app from the Google Play store today and start collecting points immediately!
Earn As You Go With the Mode Earn Phone
Our high-quality smartphone is a perfect option for budget-conscious consumers who are serious about monetizing their phone use. The Mode Earn Phone is the first "earn-as-you-go" device that allows you to make supplemental income in more than 16 different modes, such as:
News Mode

Weather Mode

Task Mode

Games Mode

Surf Mode
The device comes with a pre-installed Mode Earn App, allowing you to collect twice as many points per activity as the app installed on any other device does. Even casual users can cover the cost of the phone within a few months. You will also be able to redeem the points you have accumulated for free Amazon gift cards in a matter of weeks!
Subscribe to or buy a Mode Mobile Phone today and get the chance to:
Make $1,200+ a year in gift cards, coupons, game rewards, and much more

Get paid for playing games, watching videos, participating in surveys, accepting challenges, and more

Receive a new device every 18 months if you choose the subscription plan
There are two ways to get a Mode Earn Phone:
Free trial

—Pay a $9.99 monthly subscription after a free trial period, billed quarterly

One-time payment

—Make a single $109 payment
Choose the plan that suits you best and start earning Amazon gift cards and other rewards and earning supplemental income fast.
Can You Use an Amazon Kindle Gift Card for Audible?
If an Amazon Kindle gift card is essentially a regular Amazon gift card, does it mean you can use it for Audible as well? 
Unfortunately, no. Kindle logo or not, it is not possible to buy Audible content using an Amazon gift card despite it being a part of the Amazon company. 
At the moment, you can only pay for Audible content using a credit card or a debit card issued by four of the biggest credit card companies:
Mastercard

Visa

American Express

Discover
This means that if you have an Amazon Rewards Visa Signature Card or Amazon Prime Rewards Visa Signature Card, you can use them to purchase audiobooks or an Audible subscription.
Featured image source: felipepelaquim
Get Free Gift Cards In Minutes