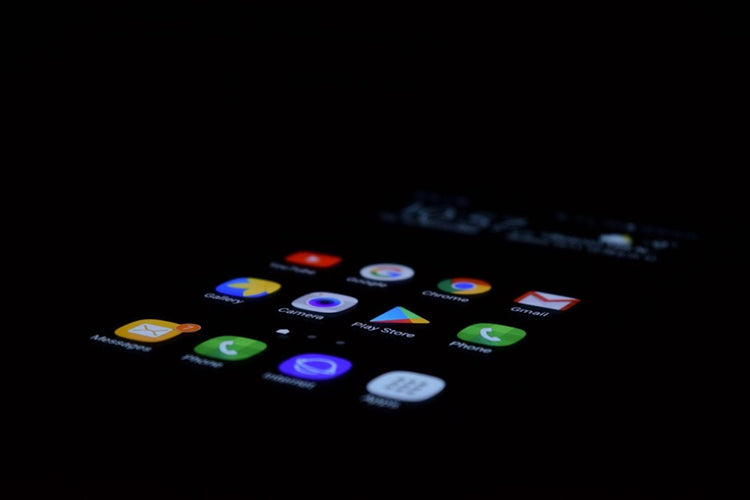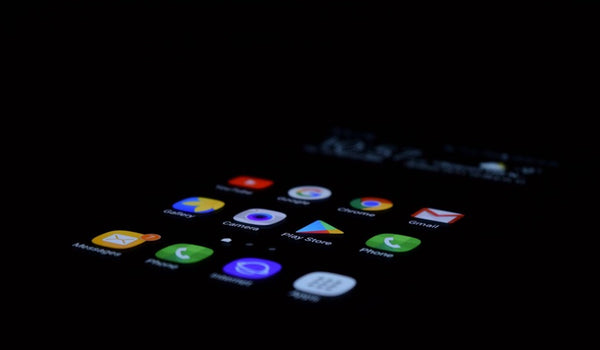 Redeem a Google Play Gift Card—Process Explained
Google Play Gift Card—Redeem and Get Them for Free
The Google Play store is more than a place where Android users download and update their apps. Sure, apps are the main reason it exists, but users can use Google Play to get a variety of items, including books, magazines, and movies.
If you've received a Google Play gift card (or bought it for yourself), there's a process you need to go through before you can use the funds available on your card. Once you've redeemed your gift card, you can exchange the funds for:
Apps

In-app purchases

Books

Movies

Newsstand

Subscriptions
In this article, we'll show you how to redeem the Google Play gift card and how you can earn a free gift card with Mode Mobile.
How To Redeem a Google Play Gift Card
A Google Play gift card can be:
Physical

Digital

Promo code received via email

Subscription code
The first two have the same redemption process, while email promo codes work a bit differently. The redemption process also differs depending on the type of device you're using to redeem your gift card.
You can also choose the moment in which you redeem your card online, meaning that you can redeem it before making any purchase, and funds will appear in your account's balance. Alternatively, you can opt to buy something and apply your gift card during the checkout.
Check out this table to learn how to use your gift card online:
Using Your Phone

Via PC

Open the Google Play app

At the top right, tap on the profile icon

Click on

Payments & subscription

Select

Redeem gift code

Enter the code

Visit

the redemption page

Enter your code

Click on

Redeem

Using Your Email Promo Code

When Making a Purchase on Google Play

Find the email you got when you received or bought the gift card

Select

Redeem Gift

Follow the on-screen instructions

Go through the checkout process until you see the payment methods listed

Choose

Redeem

next to the appropriate payment method

Enter your code

Follow the on-screen instructions
Redeem Play Store Gift Cards
—Subscription Codes
Some Google Play apps run a subscription model for premium features and services that you can unlock for a certain price. These apps usually revolve around:
Health and wellness

Dating

Video or music streaming

Gaming
The way subscriptions work on Google Play is that you get automatically charged each renewal period—weekly, monthly, or annually.
You can use your gift card to cover your subscription fees in two ways, depending on the type of gift code you have.
If you want to use your regular gift card on a subscription, you can do so by completing the following steps:
Open the Google Play app

Tap on the profile icon in the top right corner

Click on

Payments & subscriptions

Select

Redeem gift code

Enter the code

Tap on

Redeem

Download and install the app for your subscription

Find the type of subscription that your code applies to in the app

Check your cart to confirm that your purchase will be made with the promo code

Follow the in-app steps

Open the app to complete your subscription
There's also a special subscription code that is a sensible combination of letters and numbers (for instance, "MERRYCHRISTMAS2022"). If you have such a code, you can redeem it the following way:
Download and install the app

Find the subscription your code applies to in the app

Go through the checkout process

Tap the arrow next to the payment method

Tap on

Redeem code

Enter your code and follow the on-screen instructions

Confirm that your purchase will be made with the promotional code

Tap on

Subscribe
How To Get a Free Google Play Gift Card Easily With Mode Mobile
Mode Mobile allows you to make money while using your mobile device in everyday scenarios.
You can earn rewards through the app by completing a plethora of activities, such as:
Completing surveys

Watching videos

Taking deals

Checking the weather

Playing video games

Reading the news

Surfing the internet

Charging the device

Listening to music

Installing partner apps

Locking the phone
You can do so either through the Mode Earn App you download and install on your phone or by getting Mode Mobile's Mode Earn Phone.
Once you receive enough reward points, you can exchange them for a variety of rewards, including:
Stocks

Free gift cards (Walmart, Amazon, 

eBay

, etc.)

Cryptocurrency

Physical goods

Cash (through 

PayPal

)
TODAY get a FREE stock and $15!💰
Get 1 FREE stock worth up to $225 + a $15 Mode MasterCard after you sign up for Robinhood and fund your account with at least $1!
Redeem a Google Play Gift Card—Common Issues
Source: Alex Green
If you're having trouble cashing in your Google Play gift card, there are ways you can address the issue. Before you do anything, make sure you're using a proper gift card (the company accepts only Google Play cards) and ensure you've typed the code properly, without any spaces or dashes.
If you still can't redeem your card, check out some of the most common gift card issues and their solutions:
Illegible code

—If you can't read the code on your gift card, you can scan the card within the Google Play app or contact the customer support and provide the card's serial number and receipt

Invalid code

—If your code doesn't work and the app won't scan your card, you need to return it to the retailer where you bought the card and have them activate it before you can use it

Already redeemed code

—Google Play offers no solution for this one. Make sure you're signed in to the right account to see your balance and try to find out if your friends or family members haven't already used the code

Limited balance

—Google Play has a max limit for your account balance. If your balance has reached the allowed limit, spend some money, wait 24 hours, and then try redeeming the gift card again
Google Play also offers solutions to additional problems.
Where Can I Get a Google Play Store Gift Card
?
You can purchase a Google Play gift card online, where you'll get a digital gift code, or you can buy a physical gift card in various stores. If you opt for the latter, make sure that the retailer activates the card before they hand it over.
Bear in mind that gift cards are available only in the country where they're bought. If you buy a gift card abroad, you won't be able to redeem it once you come back.
You should also make sure you buy an actual Google Play gift card, as Google doesn't accept any others. For instance, you can buy a Google Play store gift card on Amazon, but you can't use an Amazon gift card in the app.
In the United States, you can buy a Google Play Gift card online on the following websites:
Amazon

Kroger

Lowe's

Giftcards.com

Gyft

PayPal Digital Gifts
In-store purchases are available at the following retailers:
Dollar General

Walgreens

CVS

Family Dollar

Kroger

7-Eleven

Target

Lowe's

Safeway
How To Get a Google Play Gift Card
for Free
If you're looking for ways to remain budget-conscious without having to give up on your favorite apps, you can do so with a free Google Play gift card! Free gift cards are not a scam—nobody's handing you anything without something in return.
Instead, you need to earn your gift cards by either participating in giveaways, completing surveys, or installing a free gift card app.
Giveaways take little effort but are essentially unreliable as there's no knowing whether you'll get something or not, with the latter being the likelier option.
You can find hundreds of survey websites that let you fill out questionnaires in return for a profit. The problem is that the profit is nothing to write home about. You can find surveys that take you 30+ minutes to complete with around $2's worth of rewards.
Choosing a Free Gift Card App
If you're looking for free gift cards, your best bet is to go with a free gift card app. These apps monitor the way you use your device and reward you for completing certain tasks. Depending on the app, the number of tasks you can do to earn rewards and the amount of money you receive vary.
It's also important to make sure you don't download a scammy app. Try to do your research and don't fall for apps that offer giant signup bonuses but demand personal information up front.
When searching for a reputable app, try to find out how many users the app has and what the reviews are.
We'll focus on the Mode Earn App, an earn-as-you-go free gift card app that has over 30 million users all over the globe. If you take a look on Google Play, you'll find the app has 4.4 stars, with over 2.6 million users leaving reviews.
Source: Google Play
Turn Your Phone Into a Money-Making Machine With the Mode Earn App
Thanks to the Mode Earn App, you'll be able to make a supplemental income of up to $600 a year that you can spend on a variety of rewards, including Google Play gift cards. It's one of the best-rated free gift card apps out there, and you can rest assured your phone will become a money-making asset in your hands.
The way the app works is that it runs in the background and monitors your activity. Every time you complete a reward-bringing task, reward points will automatically get added to your account.
Download the Mode Earn App for free today!
Mode Earn Phone—A Device That Pays for Itself
The Mode Earn Phone gives you the opportunity to replace your regular device with a cutting-edge Android phone that pays for itself. Mode Mobile releases a new, updated device every 18 months to ensure you always have the most advanced phone in your hands. Check out the incredible specs of the newest model, Mode Earn Phone MEP2:
Source: Mode Mobile
With the Mode Earn App pre-installed on this device, you'll be able to make twice as much, with your yearly income going over $1,200. By using the phone no more than 4 hours a day, you'll be able to pay off the investment in the device within months!
You can get your Mode Earn Phone by choosing one of the following options:
One-time payment of $109

Monthly subscription fee of $9.99, billed quarterly after a free trial
With the Mode Earn Phone at your disposal, you'll be raking in income that will allow you to download paid Android apps for free in no time!
Featured image source: Pathum Danthanarayana
Get Free Gift Cards In Minutes