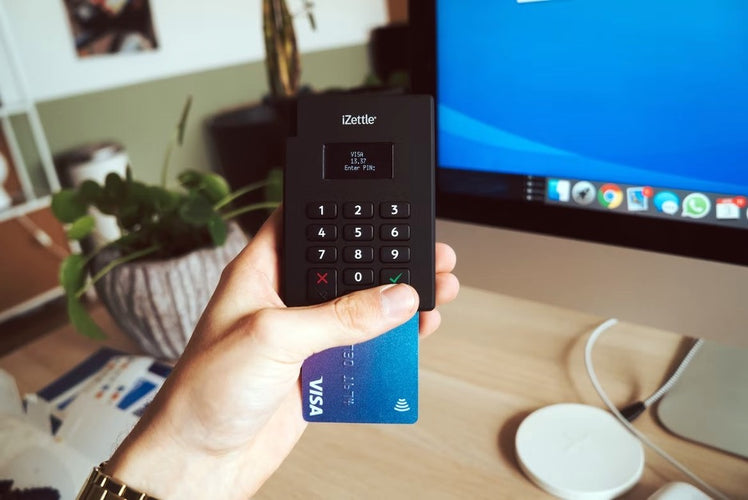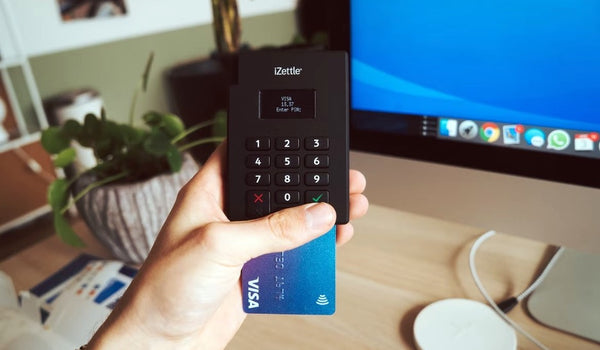 How To Use a Walmart Visa Gift Card—The No-Fuss Guide
Breaking Down How the
Walmart Visa Gift Card
Works
A basic Walmart gift card, while a practical present, can only be used at Walmart and its associate stores. If you're looking for a level-up from your basic card, the Walmart Visa gift card is what you need!
Walmart Visa gift card is a stored-value card that can be used anywhere in the U.S. where Visa debit cards are accepted.
While the Walmart Visa gift card promises awesome usage flexibility, getting it from someone out of the blue can leave you with questions about its activation and registration. 
We have prepared this simplified walkthrough to cover all the technicalities related to this card. Stick with us till the end to learn how to get Walmart and other popular gift cards for free!
Earn an easy $4 TODAY!💸
Take full control of your subscriptions. Earn a $4 Mode MasterCard when you sign up and link your bank account to Rocket Money!
What You Should Know About
Visa Prepaid Gift Cards Offered by Walmart
Walmart's Visa gift card comes with a few convenient features:
Flexibility

—Most payment portals accept cards issued under the Visa network, making Walmart Visa gift cards versatile payment tools

No expiration

—Walmart gift cards don't expire, and the benefit technically extends to their Visa cards as well.

Know that the Walmart Visa gift card, like all Visa gift cards, will have an expiry date printed on the card, usually seven years from the purchase date. If your card expires, Walmart offers you a replacement card for no extra fees to honor its no-expiry policy
Here's some other useful information about Walmart Visa gift cards:
Reloads

—Unlike regular prepaid Visa and

Mastercard

cards, a

Walmart Visa gift card is non-reloadable

, and you cannot use it to withdraw

cash

at an ATM or for recurring bills. Once you spend the balance, Walmart recommends you destroy and discard the card in a safe manner. This prevents possible misuse by

scammers

Returns

—Walmart doesn't take returns on unwanted gift cards. According to their

Visa cardholder agreement

, this card is not meant for residents of Connecticut, New Hampshire, Rhode Island, or Vermont. In case you are from one of these states, you can get a refund when you present a purchase receipt

Item returns and residual cashback

—If you return an item you purchased with your Walmart Visa gift card, you'll get credit on your card. You can't get cashback for the unspent balance on your card unless you live in U.S. states that have different cashback laws
Do You Have To Activate or
Register
Your
Walmart Visa Gift Card
?
Most Walmart gift cards are activated automatically upon purchase, although you may need to register your card in certain cases for security reasons. As of 2022, you should register your card when it:
Is worth $250 or more

Belongs to a bulk purchase of 25 or more gift cards
Registering your card, whether plastic or digital, will help you:
Here's how to register a Walmart Visa gift card:
Go to the

Walmart Visa Gift Card page

Click on

Register

Provide the info on your

Walmart Visa gift card (front and back)

:

The 16-digit gift card number

The 3-digit security code

Expiration date

Enter the activation/registration code sent via email or phone
Once you follow the prompts, your card will be registered and ready for use. Walmart suggests recording your card details somewhere for backup in case your card is stolen or misplaced. If you face issues during registration or your card gets declined even after registration, you should call the customer service number (usually toll-free) provided on the back of the card.
Source: Marques Thomas
Jam, Run, or Have Fun While Scoring Free Gift Cards With the Mode Earn App
Earning gift cards of your choice while listening to your favorite songs sounds like fiction—only it's not! The Mode Earn App helps you earn over $600 in a year—it is free to download on Google Play, requires no subscription, and is compatible with all Android devices! Our earn-as-you-go platform is designed to give you reward points for performing everyday tasks on your phone, such as:
Using the music player or the radio

Keeping up with the news

Checking the weather 

Charging or locking the phone

Surfing the net

Playing games

Tracking fitness goals on your phone
The app works in the background, keeps track of these activities, and adds reward points to your account. Our users especially love our passive earning modes (like listening to music while going to work), which is revolutionary by all means!
The Mode Earn App has already reached more than 30 million downloads on Google Play, and the users love it. The app has a rating of 4.4 stars after more than 2.6 million reviews.
How To Redeem the Points
You can redeem your Mode Earn App points for dozens of rewards of your choice, including:
Gift cards

 —With the Mode Earn App, you won't be stuck with gift cards you don't want. We offer you many options, including Walmart, 

Amazon

, Starbucks, or Sephora gift cards, 

redeemable

 on location or online

Prepaid Mastercards

—If you're looking for more versatility in spending, exchange your Mode Earn App points for a prepaid Mastercard that is accepted by thousands of retailers

Gaming cards

—For those who adore popular games like 

Roblox

, 

Fortnite

, and PUBG, we offer a great selection of gaming gift cards and other in-game items

Crypto and stocks

—In case you're investment-savvy, you'll love this option

PayPal cash

—You can cash out your rewards directly with our PayPal cash redemption feature
That's not all—we also offer airtime and charity donations as redemption options. Install the Mode Earn App and start earning easy cash right away!

Source: Henry Be
How To Check a Walmart Visa Gift Card Balance
Unlike for other prepaid cards, checking a gift card balance service is free for Walmart Visa card users. You have two options:
Check the balance on your Visa gift card on

Walmart's

website

Use Walmart's automated phone system by calling

1-866-633-9096
Never share your card details with third-party websites or callers who offer to check your balance since they can be scammers in disguise.
How To Buy a Prepaid Visa Gift Card at Walmart
You can buy Walmart's Visa gift cards both online and in stores using cash, PayPal, or other popular payment options:
| | |
| --- | --- |
| Purchase Mode | Description |
| Online | You can buy a Visa gift card on Walmart's website. Customers can choose between a regular plastic card delivered to an address or an eGift card delivered to an email |
| In-store | Walmart Visa gift cards are available at numerous Walmart stores in the U.S. Use this store locator to find the nearest sales point |
You can buy a Walmart gift card with balances between $25 and $500. The amount can be spent over one or more transactions. You can also club a gift card with cash or debit and credit cards to complete a transaction.
Are There Any Fees on
Walmart Prepaid Visa Gift Cards
?
When it comes to the Walmart Visa gift card, these are the charges you should be aware of:
Type of Charge

Details

Purchase fee

$3.44–$5.50 (depending on whether you're buying a card with a fixed or variable denomination)

Maintenance fee

$0–$0.94 (depending on the associated bank)

The maintenance fee is charged each month only after you fail to purchase anything for 12 consecutive months. No amounts will be deducted once your gift card balance goes nil
Know that the rates above can be updated according to the issuer's latest policy. 
If you receive a Visa gift card, it's always prudent to check whether the issuing bank deducts maintenance fees. If they do, try spending the balance before it's wasted on these charges.
Source: Clay Banks
Can You Swap Your Regular Walmart Gift Cards for a Visa Card?
Since Visa gift cards are so handy, many wonder if they can exchange their basic Walmart gift cards for those with better benefits, such as a Visa or Walmart+ gift card.
Unfortunately, Walmart doesn't allow the purchase of other gift cards with the ones you have. At best, you can turn to reputable gift card auctions or barter websites to trade your unwanted gift cards for other options, like an Amazon or eBay gift card.
Whether you want a particular gift card or not at the moment, never let it end up unused and forgotten. Instead, you can get some instant cash by selling them in your community or online at face value or a little less.
Can You Get Walmart or Other Gift Cards for Free?
You don't have to wait until Christmas or your birthday to get gift cards. Why not step up and claim all the gift cards you like?
If you want free gift cards, some of the best ways to earn them are:
Giveaways

—Many new startups and businesses launch giveaways offering Walmart and

Amazon gift cards

, among other prizes. You can participate in these giveaways by following related hashtags on Instagram. Some high-volume hashtags include

#giveaway

,

#giveawaycontest

,

#competition

,

#contest

, and similar

Trade-in programs

—Some companies, like Walmart, have useful and mutually beneficial

trade-in programs

where you can exchange old electronic devices or other products for gift cards

Reward apps

—Reward apps represent excellent earning opportunities for budget-conscious people. Users can do simple activities, like finishing a survey or trying an app, and get points that can be redeemed for gift cards and other incentives
If you're looking for lucrative reward platforms, Mode Mobile brings you the best. Our products—the Mode Earn App and the Mode Earn Phone—can help you earn hundreds of dollars every year!
Source: dusan jovic
The Mode Earn Phone Makes Earning on the Side Look Easy!
If you want an even better earning opportunity than the Mode Earn App, you should check out the Mode Earn Phone. It's a next-gen Android smartphone that comes with a pre-installed Mode Earn App, but the cherry on top is the fact that it doubles your earning rate, making it possible for you to earn over $1,200 in a year!
The Mode Earn Phone is compatible with all popular carriers and comes packed with excellent features that you can find only in the top-tier smartphones but for a much higher price:
If you want to try the latest Mode Earn Phone, you have two options:
Buy the phone for a one-time price of $109

—Thanks to our top-notch earning scheme, you can earn your device's cost in three months with as little as four hours of usage per day

Choose a free trial, and then pay a monthly subscription of $9.99 (billed quarterly)

—If you continue the subscription, you will be eligible for the upgrade to the latest version of Mode Earn Phone every 18 months
It's about time you started adding value to the time you spend on your phone—try our app or our phone and let the money pour in!
Featured image source: CardMapr
Get Free Gift Cards In Minutes