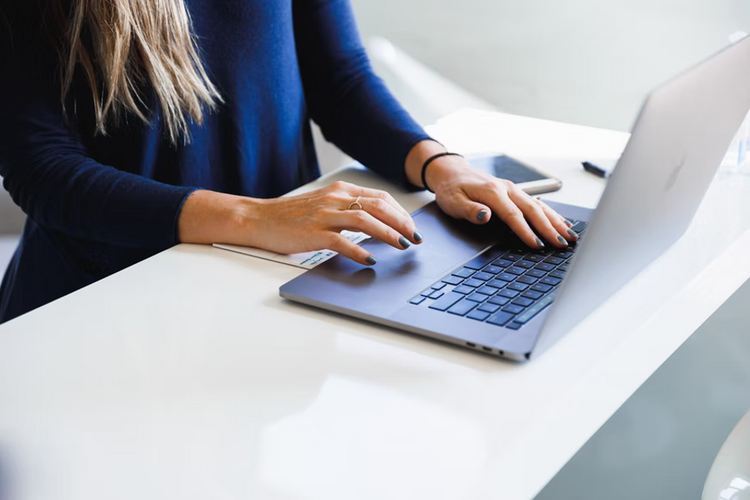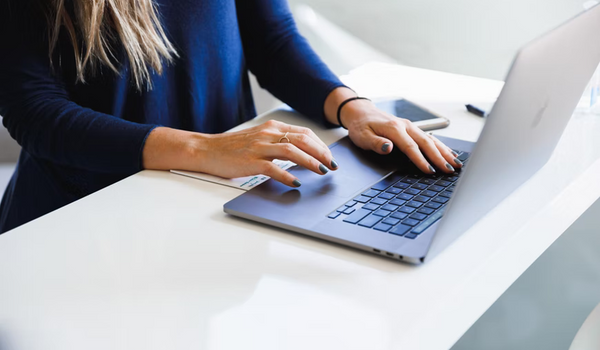 A Walk-Through of the Walmart Gift Card Activation
A Complete Guide to
Walmart Gift Card Activation
Most gift cards don't need to be activated, but Walmart's policy is slightly different. The store sets certain limitations regarding gift card use, meaning not every card is automatically activated when purchased.
In this article, we'll explain the Walmart gift card activation process and show you why it's necessary in some cases. We'll go over which gift cards are ready for use and which require a few extra steps. As a bonus, we'll let you know how to get free gift cards using Mode Mobile's amazing products and alleviate spending!
Kashkick
Get cash back from Kashkick when you read emails, complete surveys, take quizzes, refer your friend, and subscribe to special promotions!
Do Walmart Gift Cards Need To Be Activated
?
Whether you need to activate a Walmart gift card depends on its value and type. While eGift Cards can be redeemed right away, regardless of the value, the store policy is different for plastic cards.
Physical gift cards that are worth less than $250 can be used immediately. For security reasons, activation is required for:
Gift cards loaded with more than $250

Bulk orders of more than 25 gift cards
Most gift cards sold at Walmart don't have an additional activation fee, except for American Express Gift Card, Vanilla Visa Gift Card, and Vanilla Mastercard Gift Card. The initial costs are different for each card company but mostly range from $4 to $7. 
Check out the exact numbers in the table below:
| | |
| --- | --- |
| Prepaid Gift Card | Activation Fee |
| American Express | $3.95 |
| Visa | $2.95–$6.95 |
| Mastercard | $2.95–$6.95 |
How To Activate a Walmart Gift Card
The store sends out a confirmation email containing the instructions for activating Walmart Gift cards and a code. The email can take up to 48 hours to arrive, and you won't be able to use your gift card during that time.
If it's been more than two days and you still haven't received your activation code, check the spam folder. You should also confirm if the address on your Walmart account is correct. In case the email is still missing, and the information you provided is correct, you can choose the resend option.
Once you gather all the details necessary for activation, you can activate your Walmart gift card in one of three ways:
Online

In-store

By phone
Activating a Walmart Gift Card
Online
Here's how to activate your Walmart gift card online:
Open the email from Walmart containing the gift card information 

Click on the link—note that the URL is also written on the card, so you can find it there if you have a plastic card

Type in the card's ID number and activation code in the corresponding fields
Your Walmart gift card will activate automatically once you submit the code. If it's good to go, you can use it for both online and in-store purchases in all Walmart and Sam's Club locations (including gas stations) and on Vudu.
Going to Walmart To Activate a Gift Card
If you prefer to handle these matters in person, you can go to your local Walmart and activate the card at the store. The employee will confirm whether the gift card is redeemable and check your balance if necessary. You can also ask for a receipt to have written confirmation of the activation.
Calling Customer Service To Activate the Gift Card
Walmart gift card activation can also be initiated via phone. You can contact the store's customer support team at 1-800-411-7942 from Monday to Friday, 7:30 a.m–5:00 p.m. (Central Time). The number should be provided in the email you received after purchasing the card.
You can speak to an actual person or follow the prerecorded instructions. Either way, you'll need the gift card's ID number and activation code to complete the process.
Source: rawpixel.com
Mode Mobile—A Fun and Easy Way To Earn Passive Income
Source: Mode Mobile
Mode Mobile lets you obtain a substantial passive income without putting in much effort. The idea is to enable users to earn cash and other valuable items by rewarding their daily phone-based activities. With Mode Mobile, you earn money by:
Locking the phone

Charging your device

Browsing the web

Reading the news

Checking the weather

Playing video games

Listening to music

Watching ads

Installing partner apps
All you need to start your lucrative journey is to install the free Mode Earn App that lets you accumulate points effortlessly and automatically stores them in your account. You can later convert your gain into free gift cards, gaming tokens, crypto products, various physical items, and actual money. For a more streamlined experience, get a Mode Earn Phone—a custom device designed to increase your daily earnings!
Where Is the Card Number on a Walmart Gift Card?
Most Walmart gift cards come with a Personal Identification Number (PIN), intended to increase buyer safety. The digits are written in the bottom right corner of the card (hidden under a scratch-off sticker) or provided in the confirmation email. 
If you can't seem to find the PIN, don't worry—some plastic cards are issued without it. You can still redeem them in all Walmart and Sam's Club stores, but they aren't valid for purchases on Walmart or Sam's Club websites.
Gift cards with a PIN can be redeemed online. You can store them in your Walmart account to make online shopping easier by completing these steps:
Sign in to your

Walmart

account

Click on

Account

in the lower right corner 

Choose

Add New Payment Method

and then click on

Gift Card

Enter the 16-digit ID number and the four-digit PIN 

Type in the name of the gift card and click on

Save
All the information will be saved to your Walmart account for future purchases, so you won't have to re-enter the four digits each time. Note that you can store up to five different Walmart gift cards.
How To Check the Balance on Your Walmart Gift Card
Once you activate your Walmart gift card, you can check the balance using the card information, i.e., a PIN code. You can do it online, in person, or by phone, as long as you have the four-digit security code. If your gift card doesn't have a PIN, you can swap it for one that does in any Walmart or Sam's Club store in the U.S.
The table below displays a step-by-step breakdown of various ways to check your gift card balance:
Method

Steps

Online

Go to Walmart's

Gift Card Balance

landing page

Enter the 16-digit ID number in the field on the left-hand side and the PIN into the field on the right

Click on the

Get Card Balance

tab in the bottom right corner

Select

Submit

, and you should be redirected to your balance details

In-store

Go to your local Walmart

Bring the card or a printout of the confirmation email with you

Find a customer service representative and give them the info

By phone

Call Walmart's

customer service

at

1-888-537-5503

(Mon–Fri, 7:00 a.m. to 5:30 p.m.)

Select the extension for the card balance check

Type in your gift card ID number
Where Can You Get a Walmart Gift Card Besides Walmart?
Since Sam's Club is a subsidiary company, Walmart gift cards are sold in their locations nationwide. You can also get them from the store's official website. The only other authorized seller of Walmart gift cards is PayPal.
In addition to buying gift cards, you can get them completely free of charge in several ways. Savvy shoppers typically follow in-store promotions, participate in giveaways, and use gift card apps to get free Walmart gift cards!
How Do Gift Card Apps Work?
Gift card apps let you collect rewards by completing certain tasks online. You can later convert the points into various items, including free gift cards.
Each reward-based system provides different earning opportunities. Typically, users are required to complete a specific activity, such as playing a game or completing a survey, in exchange for redeemable points. With Mode Mobile, you can get more by doing less!
Mode Mobile's products let you grab point after point without disrupting your daily schedule. You'll be able to earn a steady income by doing basic activities, like charging your phone, surfing the web, and even listening to music.
Install the Mode Earn App and Collect Your Rewards
With the Mode Earn App, you can combine reward-bringing activities that suit you best and collect up to $600 per year. You'll be able to earn easy money by letting the app run in the background and doing what you'd normally do, like charging your phone, locking the screen, listening to music, browsing the web, and doing similar activities. In addition, the Mode Earn App informs you of special timed deals that can further boost your earnings.
Download the Mode Earn App for free from Google Play and make easy money by using your phone!
Mode Earn Phone—A Device That Pays You
Source: Mode Mobile
The Mode Earn Phone is a customized device that allows you to earn money twice as fast as the app on a different device. You can earn over $1,200 per year with only a few hours of active use per day! The phone comes with a built-in Mode Earn App and an earn-as-you-go widget that offers 16 different modes you can use for collecting rewards:
Charge Mode

Lock Screen Mode

Surf Mode

Music Mode

News Mode

Task Mode

Fitness Mode

Crypto Mode

Share Mode

Cash Mode

Data Mode

Finance Mode

Save Mode

Weather Mode

Watch Mode

Games Mode
With the accumulated income, you'll be able to cover the cost of the phone and data plan in a matter of months.
The cutting-edge phone has advanced features that allow for optimal performance. Check out the table below for an overview of Mode Earn Phone MPE2 specifications:
MEP2 Features

Details

Processing power

4 GB ram

Octa-core processor

Hardware

Fingerprint and face ID

128 GB storage

4000 mAh battery

USB Type-C fast charging

Dual SIM

Camera and screen

5 MP selfie camera

Triple back camera (13 MP + 2 MP + 2 MP with AF)

6.52-inch HD screen

Accessories
Get a Mode Earn Phone and Up Your Earning Game
You can get your hands on a Mode Earn Phone in two ways:
Paying a $9.99 subscription per month

Making a one-time payment of $109
The subscription is preceded by a free trial period where you can get the hang of the reward system. Once the paid subscription period begins, you will be charged in four different installments, i.e., quarterly. You'll even get a new Mode Earn Phone device every 18 months with all the latest upgrades.
Get a Mode Earn Phone today and take control of your finances now!
Featured image source: Luke Southern
Get Free Gift Cards In Minutes