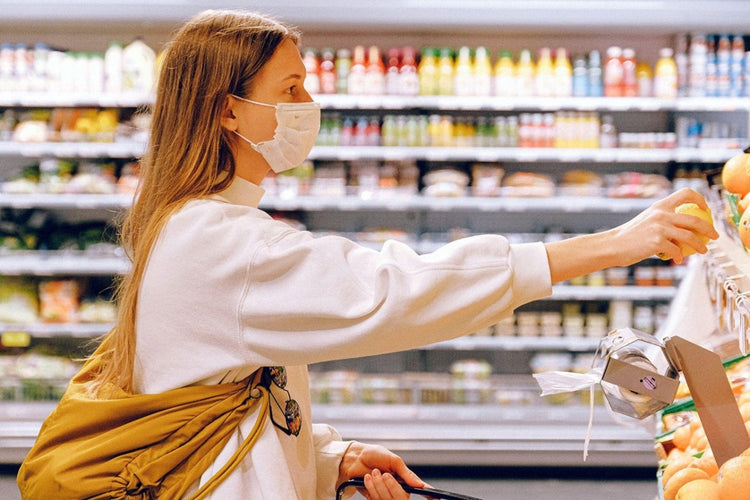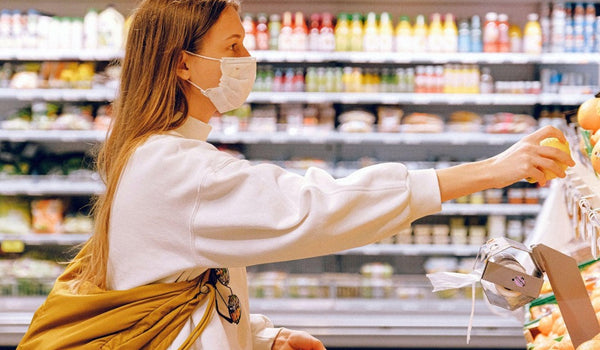 Walmart Gift Card Purchase Restrictions [Explained]
Walmart Gift Card Purchase Restrictions
and Usage Terms You Should Know About
If you've been holding on to Walmart gift cards not knowing what you're supposed to buy, you're not alone. Can they be applied to every single product cataloged by the company, or are certain items off the table?
Understanding the Walmart gift card purchase restrictions and other terms of usage will help you shop with confidence and avoid unnecessary confusion or delays during checkout. This guide covers all important aspects of this matter, including the rules related to:
Number of cards you can use in one transaction

Return of the products purchased with a gift card

Walmart gift card expiration
If you want to bring down your shopping expenses—we have another surprise for you! This guide will also show you a cool new way to get free gift cards from Walmart and other top retailers by using Mode Mobile products!
TODAY get a FREE stock and $15!💰
Get 1 FREE stock worth up to $225 + a $15 Mode MasterCard after you sign up for Robinhood and fund your account with at least $1!
What Can You Buy—General
Walmart Gift Card Terms and Conditions
According to Walmart's gift card policy, you can use their basic gift card to buy anything at the store, website, or app unless mentioned otherwise on the card. Besides Walmart stores, you can also spend the card on the products or services from:
Sam's Club

—Sam's Club is owned and operated by Walmart, and it accepts this company's gift cards as a payment method. The catch is, if you don't have a Sam's Club membership, you'll have to pay a 10% service fee for every purchase

Select gas stations

—You can use your Walmart gift card to fuel up at:

Walmart and Sam's Club gas stations

Murphy gas stations located near the Walmart stores (Murphy Express stores excluded)

Walmart Marketplace and Neighborhood Markets

—You can exhaust your gift card balance at any of these Walmart sub-stores for groceries, prescription meds, and much more 

Vudu

—If you like streaming, you can also use your Walmart gift card to pay for videos and subscriptions at

Vudu's website

or app
There is, unfortunately, one purchase restriction applicable to all Walmart gift cards. As of 2022, you cannot use your gift card to buy other gift cards—be it the ones sold online or at the store. Walmart gift cards have to be used for their intended purpose, so returning or exchanging them isn't an option as well.
Purchase Restrictions on Particular Walmart Gift Cards
If you have anything other than a basic Walmart gift card, you should check the front or back of the card for info on specific purchase restrictions. Some cards don't allow the purchase of particular items, including:
Cigarettes

Tobacco

Firearms

Alcohol

Lottery tickets
Those gift cards are usually suitable as presents for minors.
Check out the purchase restrictions (or the lack of them) for other types of Walmart gift cards below:
Walmart specialty gift cards

—These gift cards are issued in collaboration with third-party retailers like iTunes or Subway. They can only be used at participating outlets of the retailer mentioned on the card

Walmart Plus gift cards

—These cards can only be used to pay for a Walmart Plus membership

Walmart Visa gift cards—

They are not regular gift cards and can be

used anywhere Visa cards are accepted

.

These cards can be used beyond Walmart and literally have no purchase restrictions as long as they are

registered

and

activated

.
Source: Kampus Production
Many shoppers have been confused about being unable to use Walmart gift cards for grocery pickups. The truth is, groceries were never a restricted item, but buying them through Walmart's standalone grocery app was impractical. The app was designed in a way that wouldn't let you use regular gift cards during checkout.
The Walmart grocery app has since been discontinued. The company currently offers a consolidated grocery and shopping app that allows you to add gift cards as a payment option.
Earn Gift Cards Effortlessly—Get the Mode Earn App
The Mode Earn App is a subscription-free and free-to-download app that rewards you with points through 16 different earning modes (such as Games Mode, Surf Mode, Share Mode, etc.). With each activity, you collect points that you later redeem for cash, products, gift cards, and other rewards!
Check out the table below to see how you gather and redeem points with the Mode Earn App:
Earning Tasks

Redemption Options

Charging your phone

Locking and unlocking your device

Playing games

Checking the weather

Listening to music

Surfing the net

Trying new apps

Finishing surveys

Reading the news

Watching short videos

Using your phone for fitness tracking

Gift cards from top retailers—Walmart,

 

Amazon

, Sephora, eBay, Starbucks, and more!

Game cards (

Fortnite

, PUBG, and many more)

Physical goods like gadgets and headphones

Airtime

Cash (

through PayPal

)

Crypto

Stocks

Donations to select charities
The table only gives you select examples—download the Mode Earn App from Google Play to discover more and add value to your daily phone time!
How Much Money Can You Put On a Walmart Gift Card
?
Walmart gift cards have a value limit—you can put anywhere between $5 to $500 on each card. The user can exhaust the value over multiple transactions or a single one.
Can You Use Multiple Gift Cards for a Purchase at Walmart?
Yes, you can redeem several gift cards at once for both online and in-store Walmart purchases.
How To Combine Walmart Gift Cards
for Online Purchases
If you want to exhaust your gift cards online, you must start with adding individual card details to your account. At present, you can add up to five gift cards (both plastic and digital) to your account, but the balance cannot exceed $1,000 at a time. 
To use the cards, follow these steps:
Add your product(s) to your cart and proceed to pay

Click

Gift Cards

on the

Payment Method

screen

Select your saved gift card(s) or add a new one
If the order is worth more than the total value of gift cards added, you may have to use a debit or credit card as a secondary payment option. Once the payment is complete, you can check your transaction history to confirm your gift card has been exhausted.
How Many Walmart Gift Cards Can You Use in Store
?
Walmart stores currently don't have an upper limit on the number of gift cards you use during checkout. All you have to do is give them to the cashier during checkout.
If you want to use your eGift cards for in-store purchases, take a printout of each card you want to use and give it to the cashier so that they can scan the barcodes more easily.
According to Walmart's eGift card policy, you can also bring your eGift cards to the store and get a single plastic gift card for the total value.
Source: Boxed Water Is Better
Walmart Gift Card Policy—Purchase Returns and Cashback Rules
If you return a product you purchased with your Walmart gift card, you'll receive the credit back on the card. If you made the original payment with both gift card and cash, the store manager may agree to refund you the entire amount in cash.
Note that you shouldn't expect cashback for a tiny balance left on your used Walmart gift card unless required by law. Certain U.S. states have statutes that require retailers to refund low-value gift cards. You can find the relevant states with corresponding maximum cashback thresholds in the table below:
| | |
| --- | --- |
| State | Cashback Threshold |
| California | $9.99 |
| Colorado | $5.00 |
| Maine | $4.99 |
| Massachusetts  | $4.99 |
| Montana | $4.99 |
| New Jersey | $4.99 |
| Oregon | $4.99 |
| Rhode Island | $0.99 |
| Vermont | $0.99 |
| Washington | $4.99 |
How Long Do Walmart Gift Cards Last?
Walmart gift cards are not reloadable, so they'll last you as long as they have balance. 
One of the most defining features of a Walmart gift card is it doesn't expire. If you have a high-denomination gift card that you don't intend to use in the near future, it would be wise to record its credentials somewhere safe. This will help you redeem the card in case it's lost, stolen, or misplaced.
Pay Less, Buy More With Free Walmart Gift Cards 
With minimal purchase restrictions, Walmart gift cards are super convenient cashless tools. They help you minimize the real money you need to set aside for your orders. Since they're so popular among the masses, you'll find many giveaways and promo deals offering them for free, although it's not always guaranteed you win them through these channels.
If you're looking for a reliable way to earn free Walmart gift cards, Mode Mobile has two options for you! We offer two products:
Mode Earn App

—A high-functioning

reward platform

designed to convert your everyday consumer habits into an annual supplemental income worth up to $600

Mode Earn Phone

—A sophisticated Android-based device with a pre-installed Mode Earn App that allows users to earn over $1,200 every year
Install the app or get the phone, and you can start earning through basic activities like playing your favorite songs, watching videos, and even charging your phone. You get rewarded with gift cards of your choice, PayPal cash, prepaid Mastercards, and more!
Source: Bruno Gomiero
The Mode Earn Phone Brings You Rewards Even Faster!
The Mode Earn Phone multiplies the value of your regular phone activities, helping you earn reward points at a double rate. You can get all the gift cards and PayPal cash at a faster pace—with the brand new Mode Earn Phone MEP2 by your side, you can earn over $1,200 per year.
The Mode Earn Phone is the phone of the future—we offer a smooth user experience, and our device is loaded with some of the coolest specs in the market!
Source: Mode Mobile
You can have your Mode Earn Phone MEP2 delivered to your doorstep! Get the phone using one of the two options below:
Pay a one-time price of $109

Start a free trial and pay off the cost of the device with a monthly subscription of $9.99 (billed quarterly)
If you continue the subscription, you'll be eligible for a free next-gen phone upgrade every 18 months! You'll get a brand new device packed with the latest industry features without breaking a sweat!
Once you place the order, you'll get your Mode Earn Phone in no time. Our product comes with a free charger, data cable, and phone case! We keep our devices compatible with all major carriers in the U.S.
Source: SHVETS production
Why Choose Mode Mobile
Mode Mobile is all about YOUR preferences. The earning model gives you multiple opportunities to collect money based on your likes and dislikes. Choosing our app or phone will bring you:
Custom-tailored deals and booster activities

—At Mode Mobile, we are constantly teaming up with different partners to offer deals that match your preferred activities. For example, if you're into gaming, we give you the opportunity to earn even more by overcoming a game challenge or performing other similar tasks

Super-safe experience

—Both the

Mode Earn App

and

Mode Earn Phone

are being used by millions of users worldwide. We offer a trusted earning space free from scammers or shady deals and command stellar Google Play and Trustpilot reviews
Get this journey started—buy or subscribe to a Mode Earn Phone and start taking control of your finances with a steady supplemental income!
Featured image source: Anna Shvets
Get Free Gift Cards In Minutes