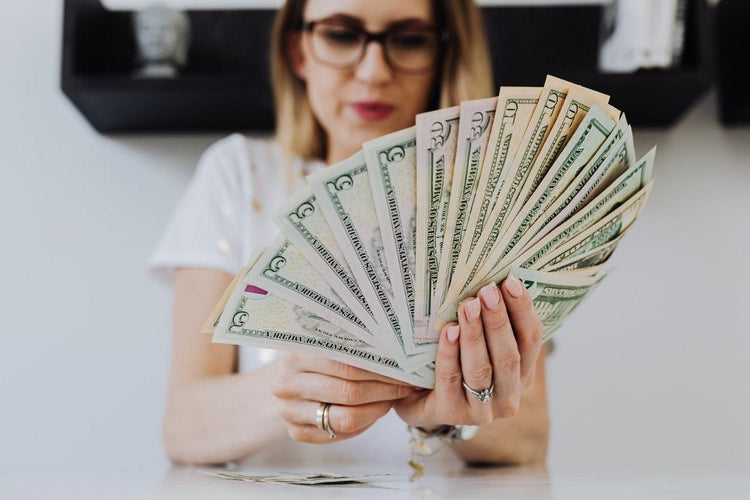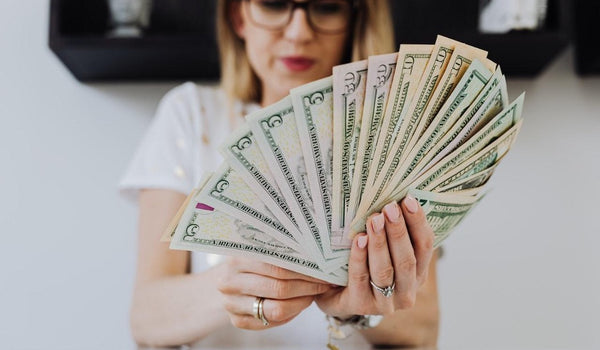 Walmart Gift Cards Giveaway—All You Need To Know
Walmart Gift Cards Giveaway—Is It Real, or Is It a Scam?
People love free stuff. That is why giveaways have become so popular. It is an excellent way for online personalities to grow their following and for companies to establish interaction with customers and reward their loyalty.
If you love shopping at Walmart, you will probably jump at a chance to take part in a Walmart gift cards giveaway. There are a few such events, but you should be wary of scams.
This article will shed some light on legitimate Walmart gift card giveaways and tell you all you need to know about how to enter and what red flags to pay attention to.
Best of all, you will discover a way to get free Walmart gift cards without relying on luck. Thanks to Mode Mobile, you will be able to come into possession of various free gift cards quickly and easily. You can redeem them however you want and use them online and in stores. 
TODAY get a FREE stock and $15!💰
Get 1 FREE stock worth up to $225 + a $15 Mode MasterCard after you sign up for Robinhood and fund your account with at least $1!
A Safe and Sure Way To Get Free Walmart Gift Cards
By using reward apps, you can easily come into possession of a free Walmart gift card. These apps let you collect points in various ways. When you accumulate enough, you can redeem the points for some of the offered redemption items.
There are a lot of these platforms on the market, and it is important to pick an app that will make your efforts worthwhile. The best reward-based apps have:
High rating on Google Play

Many positive reviews

A lot of downloads

Diverse ways to collect points

Many partner companies
Mode Mobile's Mode Earn App checks all the boxes, while our dedicated mobile device—the Mode Earn Phone that comes with the pre-installed app—does even more.
Install the Mode Earn App and Start Earning Toward a Free Walmart Gift Card
Source: Mode Mobile
With the Mode Earn App, you can collect points while:
Watching videos

Playing games

Listening to music

Reading news

Surfing the internet

Taking surveys
All you need to do is install the app for free and go about your day. The app will reward you whenever you perform an activity it supports. When you collect enough points, you can redeem them for a Walmart gift card or many other rewards, such as:
Different products

Cryptocurrency and stocks

Cash

Coupons

Gaming rewards
The versatility that the Mode Earn App provides is made possible thanks to Mode Mobile's cooperation with many popular brands. You get to earn supplemental income by taking advantage of personalized deals and offers and taking part in activities that suit your interests.
Download the Mode Earn App from Google Play and earn up to $600 in rewards annually!
Walmart Free Gift Card Giveaways—Your Options
By typing the words Walmart gift card giveaway on Google, you will get loads of results. Some giveaways will have already expired, and some will still be active.
Source: ROMAN ODINTSOV
The three types of giveaways you should explore are:
Walmart sweepstakes—organized by Walmart

Walmart MoneyCard Prize Savings Sweepstakes—organized by Green Dot

Giveaways organized by influencers and third-party websites
Free Walmart Gift Card Sweepstakes
Walmart organizes gift card giveaways quarterly and requires no purchase for participation. The company informs the customers about new rounds via email.
There are many prizes, and they are organized into two groups:
Grand prizes—$1,000 Walmart gift cards for five winners

First prizes—$100 Walmart gift cards for 750 entrants
Here's everything else you need to know:
Questions

Answers

Who is eligible?

All legal residents of all 50 states, the District of Columbia, and Puerto Rico can participate. 

Directors, managers, and all other employees of Walmart and its affiliates, as well as their immediate families, are not eligible

Are there age restrictions?

Anyone aged 18 or older can enter. In some states, the age limit may be 19 or 21

Is there a limit to how many times one person can submit an entry?

Regardless of how you entered the contest, one person can submit a maximum of 78 entries
How To Enter Walmart Sweepstakes
There are four ways to enter Walmart sweepstakes:
Make a purchase

—You may get a survey invitation on the cash register receipt. You will have one week to complete the survey

Respond to a survey

—If you shop online or using the Walmart app, you may receive a survey invitation by mail

Enter online without making a purchase

—Visit the

survey website

and complete the Online Sweepstakes entry form

Send a write-in

—Send a postcard with your name, address, phone number, and date of birth. You can send one entry per envelope
Walmart MoneyCard Prize Saving Sweepstakes
Besides the quarterly sweepstakes, you can also participate in Walmart MoneyCard giveaways. Every month, entrants get a chance to win a thousand cash rewards. They include:
Grand prize

—$1,000 deposited on the Walmart MoneyCard Account or a $1,000 Walmart eGift card if the winner entered via mail-in

Additional cash prizes

—$25 deposited on the Walmart MoneyCard account or a $25 Walmart eGift card if the winner entered via mail-in
You can check out the official website to see the start and end dates of the sweepstakes period, as well as the drawing date.
The Walmart MoneyCard Prize Saving Sweepstakes is sponsored by Green Dot Corporation, the bank that issues the Walmart MoneyCard.
Check out the eligibility criteria in this table:
Category

Criteria

Location

All legal residents of the 50 states, the District of Columbia, and Puerto Rico are eligible.

If you are an employee of Green Dot or any other company involved in the sweepstakes, you cannot enter the contest

Age limit

You have to be over 18 or the age of majority as per the jurisdiction of your residence

Number of entries

Up to 500 entries per person per entry period are allowed
How To Enter
Walmart MoneyCard Prize Saving Sweepstakes
You can enter Walmart MoneyCard Prize Saving Sweepstakes in two ways:
Transfer funds from your MoneyCard Account to your MoneyCard Savings Account

Send a mail-in entry that includes your full name, email address, street address, city, state, ZIP code, phone number, and date of birth. With this method, you don't need to own a MoneyCard account or transfer funds to the savings account
Green Dot also offers bonus entries periodically, so check the MoneyCard website from time to time to see what the instructions and limitations are.
Earn an easy $4 TODAY!💸
Take full control of your subscriptions. Earn a $4 Mode MasterCard when you sign up and link your bank account to Rocket Money!
Other Giveaway Options
Besides these two official Walmart gift card sweepstakes, you can also take part in giveaways organized by influencers on social media, bloggers on their blogs, or third-party websites.
Source: Mikhail Nilov
For example, if you follow a social media influencer, there is a chance they will organize a giveaway at some point, and the prize could be a Walmart gift card. Bloggers often offer giveaways on their websites, too.
There are also websites and sweepstake portals dedicated to collecting active contests and giveaways. You can browse through the listings and explore different categories to find the prizes you're interested in. Some of the most popular websites for browsing sweepstakes are:
You will undoubtedly find giveaways for Walmart gift cards because they are popular. You can use them to shop online, pay for gas, and to shop at Walmart's associate stores.
Beware of the Scams
Although Walmart sends legitimate emails to their customers, it is crucial to be wary of potentially fraudulent offers you receive. There are so many email and gift card scams that it's easy to get caught in one, especially if you enter a contest and expect a notification.
If your name is drawn in a Walmart gift card sweepstakes, Walmart states that you will receive an email notification or a phone call. You will be asked to submit the following documents to confirm eligibility and your identity:
Affidavit of Eligibility

Liability Release

W-9 form
Anything other than that should draw suspicion. If an email or a pop-up message on a website similar to Walmart's asks you to provide any personal information, you could be a target of a phishing scam. An official email from Walmart or any other legitimate company will never require you to provide your:
Account number

Credit account

Social Security number
Although entering giveaways is fun and exciting, you have to keep in mind that you compete against thousands of other entrants. You will need a tremendous amount of luck to be randomly drawn as a winner.
The slight chance of winning a free Walmart gift card isn't worth the risk of falling victim to a scam. Instead, you can stop relying on luck and circumstances beyond your control and get gift cards for free on your own terms.
Get a Mode Earn Phone and Earn Even More
Source: Courtney Clayton
We took the reward-app game to the next level and designed the Mode Earn Phone—a mobile device that comes with the pre-installed Mode Earn App and doubles the points users would collect with the app installed on any other device! It means you can earn up to $1,200 a year and cover the costs of the phone and your mobile plan within a few months.
You can get your device in two ways:
Subscribe

—try out the phone during the free trial period, then pay a monthly subscription of $9.99, billed quarterly

Buy the phone

—make a one-time payment of $109
If there is anything that can top the fact that this phone makes you money on the go, it is that the device flaunts some fantastic specs, such as:
Octa-Core ARM Cortex

Android 11

6.52'' HD screen

128GB storage

5MP selfie camera

Dual SIM slots

Fingerprint and Face ID unlock

Triple-lens camera—13MP + 2MP + 2MP

4,000 mAh battery with overvoltage protection
You will ditch your old phone immediately and switch to our device that makes you extra cash!
Buy or subscribe to the Mode Earn Phone today and get your free Walmart gift card the easy way!
Featured image: Karolina Grabowska
Get Free Gift Cards In Minutes