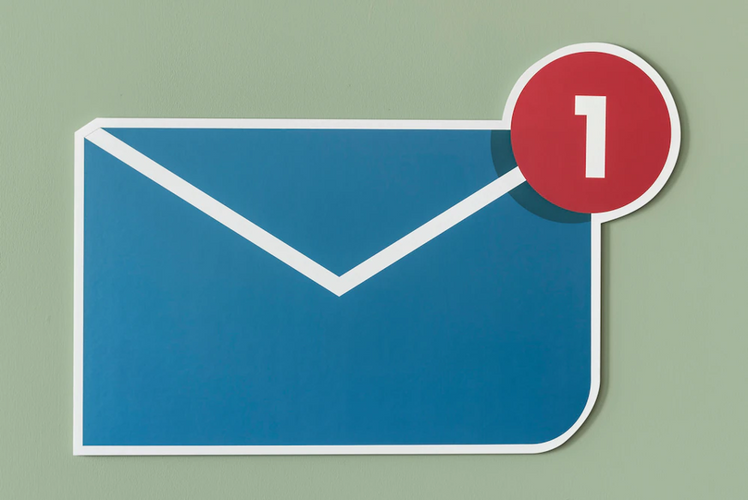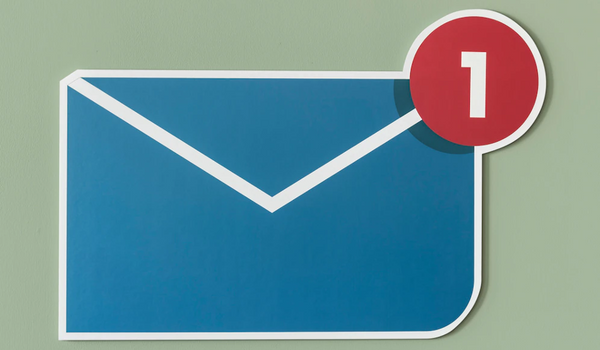 All About Walmart Gift Card Email Delivery
Walmart Gift Card Email Delivery
—How Does It Work?
Walmart gift cards are extremely popular—the sheer variety of available types and benefits they provide make it an ideal present, as well as a must-have item.
You might have noticed, though, that your Walmart gift card takes a bit of time to arrive, especially if you ordered it via mail. Luckily, the process is much speedier with eGift Cards—instead of relying on USPS, Walmart sends digital cards to customers directly.
So, how long does it take for it to arrive in your Inbox? In this article, we're tackling Walmart's gift card email delivery system—how it works, what is sent/received, and what to do if you can't find the email in your inbox. You'll also get pointers on how to order the cards online and where to redeem them.
Can You Order Walmart Gift Cards Online?
Yes, digital gift cards are sold online, on the store's official website. All you have to do is add the card you like by clicking on it and enter your personal and payment information. Keep in mind that, according to Walmart's policy, you can't purchase a gift card using another gift card.
In addition to the store's official website, you can buy the cards on PayPal, the only other website authorized to issue Walmart gift cards. If you see anyone advertising them on eBay or other online marketplaces—they're actually reselling.
To purchase a Walmart gift card with your PayPal account, follow these steps:
Go to the

Gifts

and select

Walmart

Pick the gift card amount—from $5 to $500

Select

This is for me

if you want the card sent to your email

Choose

This is a gift

if you want to forward it to someone
How Walmart Sends Gift Cards via Email—The Process Explained
Walmart physical gift cards are delivered via mail, while digital gift cards are sent to the recipient's email directly. The contents of the email include a direct link to the eGift Card, along with other pertinent data, such as:
ID number

Four-digit Security Code (PIN)
Without the ID number and PIN, you won't be able to check your balance or make online purchases, so make sure to save the information.
Walmart gift card email delivery is typically quick, but the official deadline is 48 hours after purchase. Once you receive the email, you can redeem the card using your Walmart account. 
Digital cards don't have to be activated before use, so you won't get a code or activation instructions. Only plastic cards that are worth more than $250 or bulk orders of 25+ cards need to be activated.
Can't Find Your Walmart Gift Card Delivery Email—What Now?
What should you do if you haven't received your card within the designated time? Walmart encourages users to check their Spam folder regularly in the 48 hours after purchase. The emails can sometimes get misplaced because of the rigorous spam filtering of most popular mail apps.
You should also check whether you put down the correct email address in the first place. If the address is accurate and you still haven't received an email, you can request to have the eGift Card resent. You can do it by completing these steps:
Sign in to your

Walmart

account

Click on the

Account

tab and select

Purchase History

Click on

See Details

and select

Resend
For misplaced Specialty eGift Cards, you'll have to visit the Walmart Digital Delivery Center. You'll need to provide certain payment details, such as the billing Zip Code, order number (13 digits starting with 2677), and email address you used for the purchase.
Once you fill in the information and submit the form, you'll receive an email with further instructions.
Can You Send a Walmart Gift Card via Email
?
If the gift card is meant as a present, you can send it directly to the recipient's email. You won't have to disclose any personal data besides their email address and name.
To send a Walmart gift card via email, follow these steps:
Sign in to your account
Find the gift card you like and add it to your cart
Select the denomination or enter an alternative value between $5 and $500
Customize the design if you wish—you can make a personalized Walmart gift card with a colorful print or animation
Fill out the corresponding fields with the following info:

Recipient's email
Recipient's name
Your name

Click Buy Now when you're done filling out the form
The eGift Card will be sent as soon as Walmart finalizes the purchase. You can also include a personal message in the email, as well as a digital gift receipt.
Make Money the Easy Way With Mode Mobile
Source: Mode Mobile
Mode Mobile is a company that lets users accumulate considerable supplemental income by completing easy, everyday tasks on their phones. With our products—Mode Earn App and Mode Earn Phone—you'll be able to collect rewards without putting in much effort since most activities are already part of your routine. Those activities include:
Locking and unlocking your phone

Charging your device

Browsing the web

Reading the news

Checking the weather

Playing video games

Listening to music

Watching ads
Download our free Mode Earn App and obtain fantastic items—from gift cards and gaming tokens to cold hard cash. To increase your monthly revenue, buy or subscribe to a Mode Earn Phone, a device with an advanced interface that enables you to earn more in less time!
Get a Walmart Gift Card Effortlessly With the Mode Earn App
With over 30 million downloads, more than 2.6 million reviews, and a 4.4-star rating, the global success of our reward-based app speaks for itself. Download the Mode Earn App from Google Play for free and earn up to $600 per year by using your smartphone!
In addition to charging your phone, listening to music, and other everyday activities, the app will notify you of special tasks you can complete to increase your earnings. These timed deals often include:
Installing partner apps

Installing and playing games

Accepting game challenges

Responding to surveys
Install the Mode Earn App today and take charge of your finances!
Where Can You Redeem Walmart Gift Cards?
Walmart gift cards can be redeemed both online and in-store at:
Walmart stores (including Walmart Gas Stations and Neighborhood Markets)

Sam's Club stores and the

official website
If you want to use your eGift Card for in-store purchases, you'll have to present the email containing the card or bring a printout. Note that Sam's Club charges a 10% service fee to non-members, regardless of the gift card value.
When it comes to online shopping, you can combine the Walmart gift card with other payment methods—including cash—or use it individually.
Follow these steps to redeem your gift card online:
Go to

Checkout

and select

Gift Card

as the payment method

Add the gift card you want to use (it should appear in the

Purchase Summary

section)

Enter the four-digit Security Code (PIN) you received via email

Click

Apply Gift Card

when you're done
If the item you're buying is worth less than the total gift card value, the remaining balance will remain for future purchases.
To make online shopping easier, you can store your gift card in your Walmart account. That way, you won't have to re-enter the PIN each time. All you have to do is:
Sign in to your account

Open the

Account

tab

Click on

Gift Cards

in the

Manage Account

section

Choose

Add a New Gift Card

and enter the required info (ID number, PIN, and name)

Save the gift card
What Can You Buy With a Walmart Gift Card?
Source: aleksandralittlewolf
With the Everyday Basic Blue Walmart eGift Card, you can buy any product sold in Walmart or subsidiary stores. You'll be able to make online purchases via Walmart's website and other authorized websites as well.
Walmart also provides gift cards for a wide range of third-party retailers. You can use the so-called Specialty Gift Cards to purchase goods and services from hundreds of businesses nationwide. Check out the details in the table below:
Gift Cards

They Can Be Used At

Retail Gift Cards

Bath & Body Works

Sephora

Barnes & Noble

Kohl's 

TJ Maxx

Macy's

Adidas

Nike

Restaurant Gift Cards

Chili's

Subway

Red Lobster

IHOP

Olive Garden

Panera Bread

P.F. Changs

Gas Station and Travel Gift Cards

Shell

Airbnb

Hotels.com

Uber

Lyft

Southwest Airlines

Delta Airlines

Entertainment Gift Cards

Spotify

iTunes

Google Play

Netflix

Hulu

Disney

VUDU

CBS

Gaming Gift Cards

SEGA

Xbox Game Studios

Nintendo

Sony

Gearbox

Roblox
In addition to various store-only and multi-store gift cards, Walmart sells prepaid gift cards that are accepted in all U.S-based shops. Currently, you can choose between three different types of cards:
American Express Gift Card
Note that Walmart doesn't issue Amazon gift cards since the two are considered marketplace rivals. You may be able to find certain Amazon products on Walmart's website, but the selection is usually scarce.
Besides Amazon, you can't purchase Walmart gift cards for the following retailers:
Aldi

Trader Joe's

Target

Costco

Wegmans

Kroger

Meijer

Instacart

Giant Eagle

Rite Aid
Invest in yourself
Get $20 from Stash & an $60 Mode Mastercard after you deposit at least $5 into a new account.
How To Get a Free Walmart Gift Card
Did you know you don't have to spend money to get a Walmart gift card? There are many ways budget-conscious shoppers can acquire free coupons, gift certificates, and gift cards—such as:
Walmart's Trade-In Program

—Turning in your old electronics in exchange for free eGift Cards

Giveaways

—Following, liking, posting, and commenting on social media to get a

free gift card

Reward-based apps

—Completing simple online tasks to collect points that can be exchanged for free gift cards
Walmart has organized giveaways in the past, but its vast customer base makes for stiff competition. And while the company's Trade-In Program is beneficial to the environment and a reliable method of getting free gift cards, there are only so many old phones you can flip.
Your best bet to get a free gift card and even earn some extra cash is to install a reward-based app!
While most companies will have users watch ads and answer surveys, Mode Mobile provides multiple earning opportunities that are less time-consuming and more lucrative. In addition to the standard tasks, you'll be able to make money by merely charging and locking your phone! By completing everyday activities, you'll be able to collect rewards and acquire free gift cards, gaming tokens, crypto coins, and hard cash.
Mode Earn Phone—A Device That Pays You
Source: Mode Mobile
Thanks to the Mode Earn Phone, you can earn almost twice as much money as you would with the app installed on another device! The phone comes with the integrated Mode Earn App and an advanced widget and doubles your points per activity.
The earn-as-you-go widget allows you to easily engage with 16 different modes to earn up to $1,200 per year with no more than four hours of active use:
Surf Mode

Music Mode

News Mode

Charge Mode

Lock Screen Mode

Task Mode

Fitness Mode

Crypto Mode

Share Mode

Cash Mode

Data Mode

Finance Mode

Save Mode

Weather Mode

Watch Mode

Games Mode
The device has a plethora of advanced features and substantial storage space and is compatible with all leading GSM providers.
If you want to see the exact specifications of the latest model—Mode Earn Phone MEP2—check out the table below:
Mode Earn Phone MEP2 Features

Device Details

Processing power

4 GB ram

Octa-core processor

Hardware

Fingerprint and face ID

128 GB storage

4,000 mAh battery

USB Type-C fast charging

Dual SIM

Camera and screen

5 MP selfie camera

Triple back camera (13 MP + 2 MP + 2 MP with AF)

6.52-inch HD screen
You can get a Mode Earn Phone by:
Paying a $9.99 subscription (charged quarterly)

Making a one-time payment of $109
Regardless of the option you choose, you'll be able to cover the expenses with the money you make using the Mode Earn Phone. Take control of your finances—get a phone that pays for itself!
Featured image source: Freepik
Get Free Gift Cards In Minutes