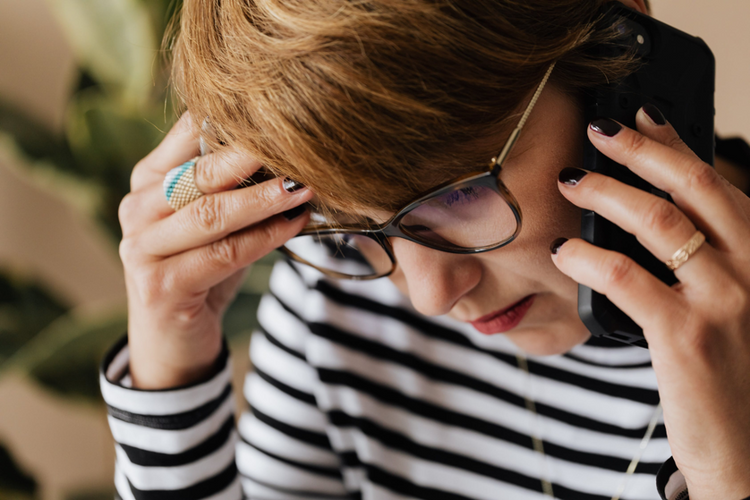 How To Contact Walmart Gift Card Customer Service
Navigating the
Walmart Gift Card Customer Service
—A Practical Guide
Receiving a Walmart gift card can make your day, but what if you hit a roadblock while figuring it out? Consumers lose about $3 billion each year in unspent gift cards, often because of unresolved issues with their cards.
Reaching out to the Walmart gift card customer service can help you address any problem with your gift card on time. The problem is that Walmart sells gift cards both online and in stores, making it hard for users to locate their corresponding helpline numbers. You should especially watch out for scammers impersonating Walmart gift card customer service representatives and stealing your gift card credentials over the phone.
This guide is your one-stop solution to finding appropriate customer service for Walmart gift card-related issues.
That's not all—we'll also show you a secret hack to score gift cards for free by using your phone.
Invest in yourself
Get $20 from Stash & an $60 Mode Mastercard after you deposit at least $5 into a new account.
Walmart Gift Card Customer Support
Structure
Walmart serves over 220 million customers per week and has various customer care executives handling different issues. The company currently offers multi-level gift card support services in the form of:
Store employees

—Every Walmart store has a customer support desk that can directly deal with your gift card problem. Whether you have a plastic or a digital (eGift) card, the executives from your

nearest store

can scan your card to view your balance and

transaction history

, among other details. It's interpersonal support, and, unlike Walmart helplines, you don't have to wait too long for a response. The customer service desk is usually open from 7 a.m. till 9 p.m. or 11 p.m., depending on your location

Walmart gift card hotline

—Walmart has several designated phone numbers to handle gift card-related issues

Website support

—The

Walmart website

features a live chatbot that addresses issues with various products, including gift cards. Once you specify your problem, the bot connects you to an actual customer support executive

Email support

—You can use Walmart's

Email Customer Service

to convey your grievances. The service is not limited to gift cards, and the response time can be 48 hours or more

Headquarters service

—You can contact Walmart's central customer support team at

1-800-925-6278 (1-800-WALMART)

if your issue hasn't been resolved by any of the above means. This number addresses all queries related to Walmart purchases and may have over an hour of waiting time
Source: Yan Krukov
Walmart Gift Card Customer Service Phone Number
—Which One To Dial
Walmart specifies different customer support numbers dedicated to addressing queries related to the basic plastic and eGift cards. You'll need to call different numbers based on the type of card you're having an issue with:
Basic Walmart gift cards (including

Walmart Gas

& Pump and

Walmart Plus gift cards

)

Walmart specialty gift cards
Service Helpline for Basic Walmart Gift Cards
Basic Walmart gift cards are non-reloadable and can be used to purchase anything at Walmart and its associate stores except for other gift cards. Refer to the table below to check which number to call based on your query:
Number

When To Call

1-800-411-7942

You can use this general-purpose Walmart gift card helpline number for a wide variety of issues, such as:

Reporting lost or stolen gift cards

Ordering gift cards in bulk (950 or more)

Using Walmart gift cards for

promotional purposes

Seeking support for malfunctioning cards

Asking for

replacement

of a damaged card

This number is available during business days (Monday to Friday), from 7:30 a.m. to 5 p.m.

1-888-537-5503

This is a 24/7 toll-free number. You should call this number if you want to know your gift card balance. Note that the balance details provided by the representative may only be an estimate. That's because the system occasionally faces a delay in updating the gift card balance after purchase. A more efficient way to check your card balance would be using Walmart's online balance checker tool
These phone lines remain fairly busy, so you can expect a waiting time of 30–37 minutes to talk to an executive during peak hours.
If your query is related to digital cards, you can also reach out to Walmart eGift card customer service online. You can email them at help@walmart.com or fill out an online form specifying some basic personal details and the particulars of your query.
Walmart Visa Gift Card Helpline
Walmart Visa cards can be used at locations beyond Walmart, essentially anywhere Visa payments are accepted. Different rules apply regarding the registration and activation of these cards. You can reach out to Walmart Visa gift card customer service via phone or mail, as described in the table below:
Contact Mode

Details

Phone

You can call 1-866-633-9096 for queries related to:

Card activation

and account setup

General cardholder activities

Lost, stolen, or misplaced cards

Transaction history

You can call the number 24/7, but it's recommended that you keep your 16-digit card number handy for a quicker response. If you received a virtual card, you'll find the number in your delivery email

Mail

You can mail your queries to this address:

Walmart Visa Gift Card, P.O. Box 5100, Pasadena, CA 91117-0100
Remember that Walmart doesn't issue all Visa gift cards sold at their stores. For example, if you buy the popular Vanilla Visa gift card, you should call its dedicated customer service—(1-800-571-1376)—instead of Walmart's. As a general rule, always check the front or back of your Visa gift card to get relevant customer support numbers.
Walmart Specialty Gift Card Customer Support
Walmart has teamed up with different third-party retailers to issue specialty cards. These retailers are usually major franchises like Subway, which run outlets in proximity to Walmart. Since the specialty gift cards can be used at third-party stores, they usually have their own customer service numbers specified on the card.
As of now, the Walmart gift card policy lists out a customer service number for only one specialty gift card—the Walmart Brinker International gift card. The number, in this case, would be 1-888-532-6092, available for balance inquiries.
Walmart also cannot help you with issues related to other gift cards they sell, including those from merchants like Uber, Roblox, and Starbucks. These cards will have their own customer support numbers, usually printed on the card or its packaging.
Source: KoolShooters
Walmart's Liability on Gift Cards
Since many calls to Walmart customer service are about lost or stolen gift cards, the company has specifically renounced any liability to compensate customers in cash or kind. It is your responsibility to:
Protect the credentials of your gift card

Prevent third-party access to your online Walmart account
If your gift card is lost or stolen, call the relevant Walmart helpline immediately to get the card canceled. You can then get a duplicate card issued by providing your gift card number and original purchase receipt at a Walmart store. Unfortunately, many customers have to give up on their lost cards as they don't have the purchase receipt.
It's a good habit to note down the numbers of all the gift cards you have and store them in a secure location. If you received a Walmart gift card from someone and don't intend to use it right away, you can consider asking them for a copy of the receipt for safe-keeping.
Don't Wait To Receive a Gift Card—Get It Yourself for Free
Walmart gift cards never expire, making them handy tools for online and in-store purchases in the long run. You don't always have to get them as gifts, though. You can earn free gift cards through channels like survey websites and reward-based apps that compensate you for participating in various activities.
Source: Gustavo Fring
If you're looking for an easy and reliable way to get free Walmart gift cards, turn to Mode Mobile. We offer two products—the Mode Earn App and Mode Earn Phone—that help you increase your supplemental income by doing regular activities on your phone, including:
Streaming songs and listening to the radio

Playing games

Charging your phone

Watching video ads

Completing surveys

Browsing the internet
Mode Mobile rewards you for these activities with prizes of your choice, including gift cards, prepaid cards, and cash!
The Mode Earn App Is a Free Reward-Based Service You Shouldn't Miss
The Mode Earn App is one of the most profitable reward apps in the market. Our app is free to download and use and compensates you with reward points for completing activities that are part of your regular phone usage. Unlike other reward platforms that hog your time and energy, we offer you numerous, effortless earning options to choose from.
You can redeem your reward points for:
Gift cards

—We offer gift cards from

Amazon

, Walmart, eBay, Starbucks, Sephora, and many more. You don't have to call customer service for support—you can

redeem

and

use the gift cards

online

and at stores as soon as you receive them!

Prepaid Mastercards and PayPal cash

—If you want to cash out your app earnings, we can transfer the amount to a virtual prepaid Mastercard or directly to your PayPal account

Gamecards

—If you enjoy games like

Fortnite

, Free Fire, and PUBG, you can convert your reward points to relevant gamecards

Goods

—Our app also offers many top-tier electronic goods in exchange for reward points

Investments

—You can use your points to get cryptocurrencies and other stocks in your name
This is not all—install our app and discover even more redemption options like airtime and charity donations. The Mode Earn App gives you a solid chance to earn up to $600 a year, but you can double your earnings if you get the Mode Earn Phone!
Source: Reafon Gates
The Mode Earn Phone Makes You Richer Every Time You Use It
The Mode Earn Phone is all about bringing you ultimate money-making power. It's a device that pays you to use it!
The Mode Earn Phone offers you 16 earning modes, such as Games Mode, Music Mode, Watch Mode, Charge Mode, Surf Mode, etc., through the earn-as-you-go-widget. As it's powered by the same reward-based technology, the device earns you rewards in a similar fashion as the Mode Earn App. Combined with the app and the earn-as-you-go widget, the device helps you earn twice as much as the app alone. It's a total dream phone for budget-conscious users!
Our latest device—the Mode Earn Phone MEP2—can earn you $1,200 every year in supplemental income and comes with the following high-end features:
Features

Details

Processing power

4 GB RAM

Octa-core processor

Hardware

Fingerprint and face ID

128 GB storage

4,000 mAh battery

USB Type-C fast charging

Dual SIM

Camera and screen

5 MP selfie camera

Triple back camera (13 MP + 2 MP + 2 MP with AF)

6.52-inch HD screen

Accessories

Free phone case (worth $29)

Wall charger

Data cable

User manual
You can get a Mode Earn Phone via two methods:
One-time payment

—The device can be yours after a singular payment of $109

Monthly subscription

—Our monthly subscription scheme lets you

start a free trial of the Mode Earn Phone

without any credit check. After one month, you will be charged $9.99 every month (billed quarterly).

If you continue the subscription, you'll get a next-gen phone upgrade every 18 months
Source: Andrea Piacquadio
Why Pick Mode Mobile
By choosing Mode Mobile, you're not only earning easy side cash but doing so in a safe and enjoyable manner. We prioritize you—whether you use our app or our phone, we protect your sensitive data and never share anything that can be used to identify you.
Mode Mobile is also dedicated to bringing you the customized engagement that caters to your interests. We give you regular booster deals based on your preferred activities.
Install the Mode Earn App or get a Mode Earn Phone today and expand your income possibilities to the max!
Featured image source: Karolina Grabowska
Get Free Gift Cards In Minutes